Greetings, Soluters! The long-awaited day has arrived! Below is the first of two posts celebrating our Best of the 2010s: today's post will provide our top 25 movies of the decade as collected and calculated by the inimitable Son of Griff. Tomorrow's post will offer space for films that didn't make the list but were highly prized by individual users.
Let's start with some stats! Eighteen members of The Solute community participated, some submitting as few as ten options, others as many as a hundred or more. To the extent that we have an "average" member whose tastes most aligned with the final list, that honor would go to C.M. Crockford, seven of whose top ten were also in the top ten here. It'll likely be no surprise to anyone that the list least aligned with the final vote belonged to site founder Julius Kassendorf, who had only one of our top twenty-five in his own top twenty-five, but his is without a doubt the most eclectic and entertaining list that anyone submitted.
If The Solute has a favorite director, the top candidate is Paul Thomas Anderson, with three films below (runners-up Jim Jarmusch, Wes Anderson, and Jordan Peele had two each). We like Joaquin Phoenix even more, as the lead or co-lead in four movies by three different directors. Our list has a healthy mix of a genre films, too, with the top ten alone including action, horror, science fiction, and comedy among the more conventionally "serious" films that usually dominate these kinds of lists.
There are also certain areas of concern, or at least a challenge moving forward. Out of the twenty-six films listed below, only two are not in the English language, only one is a documentary, none are directed by women, and none are animated features. To some extent this is a problem of aggregation: individual lists tended to be a lot more generous in all these categories, but, for example, the stray votes for films by Debra Granick, Lynn Ramsey, or Maren Ade were not enough to meet the combined threshold. Nevertheless, it should challenge our community of film-watchers to be more omnivorous in our choices, and more conscious of how the process of canonization "flattens" the range of films enshrined as "great".
We'll be able to talk about this more when we post the second part of our decade round-up, a set of appreciations of runners-up and orphans, movies our voters felt more passionately about than the average. As a consequence, it's a far more idiosyncratic list and represents a worthwhile counterpoint to some (not all) of the blind spots in our top 25.
Otherwise and without further ado, here are the results of The Solute's poll of the top 25 movies of the last decade.
🎞🎞🎞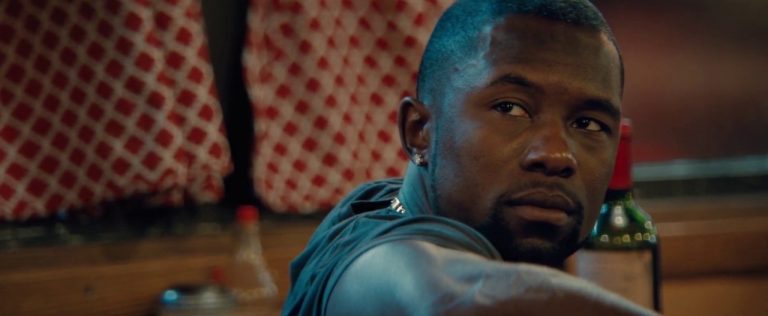 MOONLIGHT (tie)
Barry Jenkins, 2016
Maybe I know too well from my own experience in the closet that expression in Chiron's (Trevante Rhodes) face, a mix of fear and longing, of hope on the verge of collapse, of a question that can't be asked without risking everything: an emotional territory that Barry Jenkins and Tarell Alvin McCraney chart with devasating precision. A surprise but worthy winner of Oscar's biggest award, Moonlight is among the most sensuous (and sensual) movies of the decade: curling smoke, luminous skin, ocean waves crashing at night, neon-saturated memories, Barbara Lewis on the jukebox, a steaming mound of rice sprinkled with fresh cilantro, a nighttime drive to a chopped and screwed Jidenna… At every stage, Jenkins celebrates the liberating power of beauty that only requires a receptiveness to it, a vivid counterargument to the way that refusal or rejection of that receptiveness, from the hard shell of masculinity to the cultural gatekeeping that makes movies like Moonlight so rare, leaves us all worse off. (pico)
🎞🎞🎞
US (tie)
Jordan Peele, 2019
Jordan Peele's follow-up to Get Out deals in similar "sci-fi-premised horror by way of commenting on race relations in America" ground, but it's no less excellent for it. With Us, Peele moves beyond the white desire to appropriate black bodies and into the idea of black people as the forgotten underclass in America. Here, that underclass is represented by the "tethers," soulless people created in a government experiment as doppelgängers by which the government could control the "surface" people. (Sound implausible? Read about MK-ULTRA.) Those "tethers," abandoned and forgotten, seize an opportunity seeded thirty years ago and decide now is their time to strike back, surface, and make their voice heard. Us works not just because of its themes but because the whole thing is intense and brisk, scenes of unbearable tension with sprinkles of realistic and necessary action, one that keeps moving and stays gripping all the way through the big reveal– subtly foreshadowed and well worth a second watch to see how– and the final shot. (As befits Peele's sketch history, there's grim humor amidst the chaos as well.) The whole thing is anchored by an astounding double performance by Lupita Nyong'o, layers upon layers of identity and trauma and drive as Adelaide and Red, a performance that should have won many awards but wasn't even Oscar-nominated. (Ruck Cohlchez)
🎞🎞🎞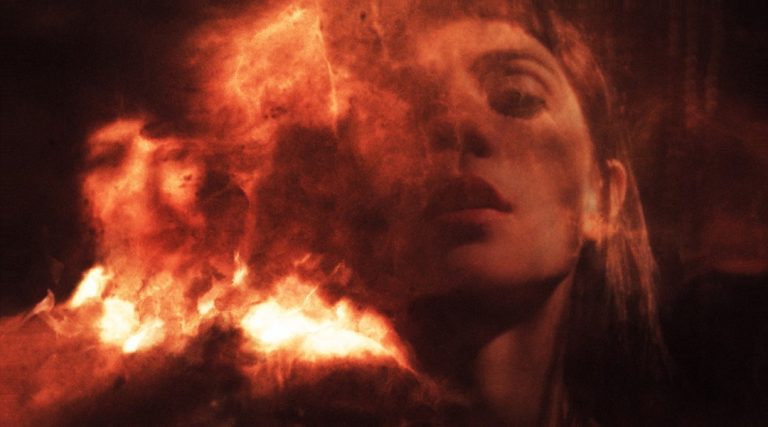 THE FORBIDDEN ROOM
Guy Maddin and Evan Johnson, 2015
"Dreams! Visions! Madness!" A Guy Maddin movie is not a Guy Maddin movie if it is not a mixture of all three, and The Forbidden Room is the one-of-a-kind Canadian weirdo's magnum opus, a whirlwind of breathlessly imaginative vignettes—the format he's always worked best in—brought together via a Saragossa Manuscript-esque nesting-doll structure. What's more, it may also be the past decade's greatest ode to cinema, using—courtesy co-director Evan Johnson—uniquely digital (and mysterious) magic to evoke a lost world of decayed celluloid fantasies. Snow that breathes and whispers, a volcano that dreams its molten dreams, a mustache that turns sentient; squid thieves and damsels and bandits, the Skull-Faced Man and His Gang of Skeletal Insurance Defrauders; "a wife's water, saved for science". Archetypes, narratives, words, images twisted, fragmented, dissolved, congealed, molded into ever-morphing cheeky phantasmagoria, not so much a film as cinematic organic matter, a bottomless substance, a transmission from another realm, a reality and a mystery all its own. How do I know this? Ha! People have told me, that's how… (Jake Gittes)
🎞🎞🎞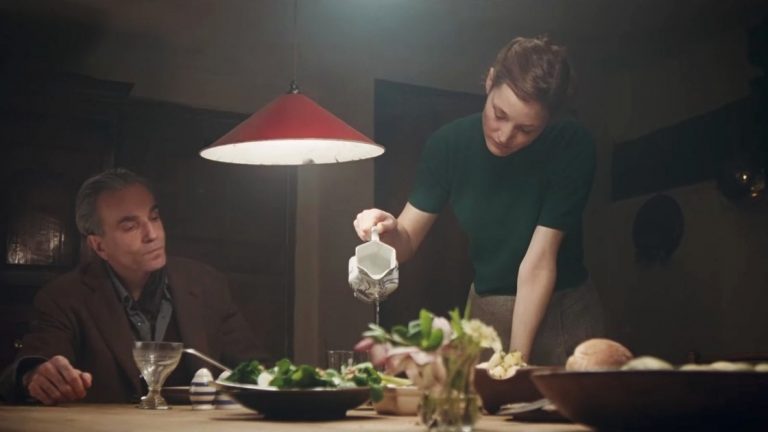 PHANTOM THREAD
Paul Thomas Anderson, 2018
Sometimes a film will contain a moment so precious you want to coddle it in your hands and squirrel it away in a box. Phantom Thread is festooned with these moments. After delivering a romance to fit the feisty performances by Day-Lewis and Krieps plus the requisite high-fashion eye candy, Thread slips in so many delights it provokes an intimacy with the audience to rival its central characters. Glimpses of a New Year's Eve masquerade, the buttery sheen on sumptuous meals, ticklish turns of phrase. Secrets sown into a costume piece, just for us. (The Ploughman)
🎞🎞🎞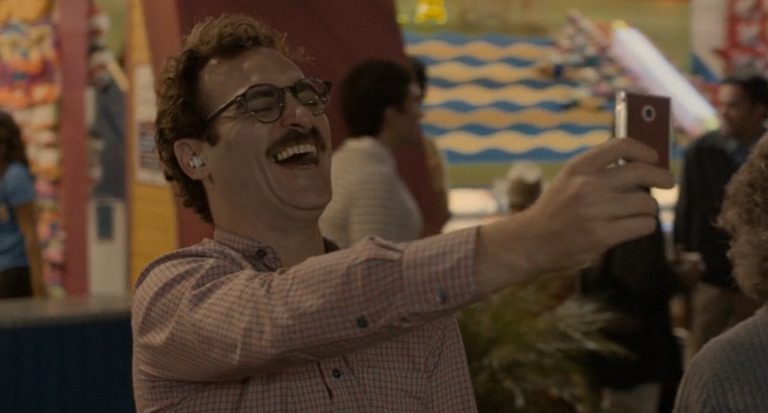 HER (tie)
Spike Jonze, 2013
Her is a wonderful movie because it believes in the possibility of a better tomorrow. This has always been the province of science fiction, so I suppose it's no surprise. Most romantic films end up with the protagonists living happily ever after. And sometimes that happens! But most of the time when people get together, they don't stay that way forever. In romantic film, this is usually seen as a failure. Her gets at an optimistic truth — that two people ("people") can come together, nourish each other, grow together, and then move on. This process is not without pain, especially when, as here, the decision is not at first a mutual one. But after Samantha has left, the confidence she gave Theodore, the joy and the care that she saw in him, that remains. (Also, how do you not even nominate Johansson for this role? One of the Academy's greatest mistakes.) (Cliffy73)
🎞🎞🎞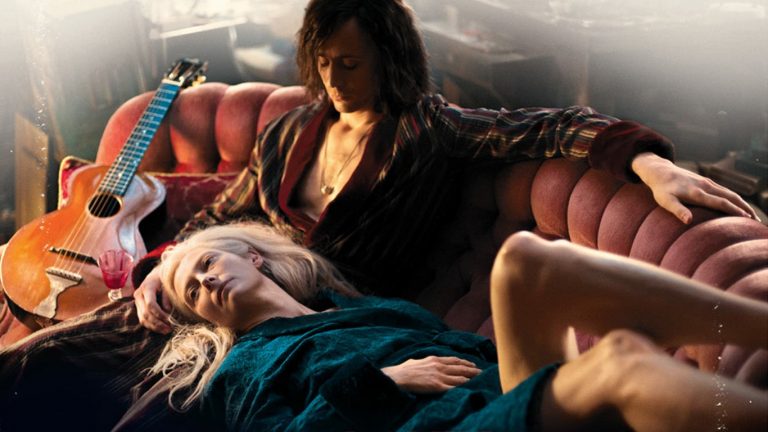 ONLY LOVERS LEFT ALIVE (tie)
Jim Jarmusch, 2014
Except for me, everyone in my immediate family was born in Detroit, Michigan, grew up there, or both. This has made the city take on a sort of mythic place in my mind, even as it has fallen further and further into decay. No movie captures both this romanticism and destruction better than Only Lovers Left Alive. Set primarily in contemporary Detroit, Only Lovers Left Alive follows ancient vampires, the desolate Adam (Tom Hiddleston), and his more grounded companion, Eve (Tilda Swinton), as they discuss life, love, music, beauty, people, and the city that they're currently residing in. While short of plot, the film manages to say a lot about long-term damage caused the shortsightedness of human beings, while still giving the audience hope that, like Adam, they too can escape the gloom before it overtakes them. (clytie)
🎞🎞🎞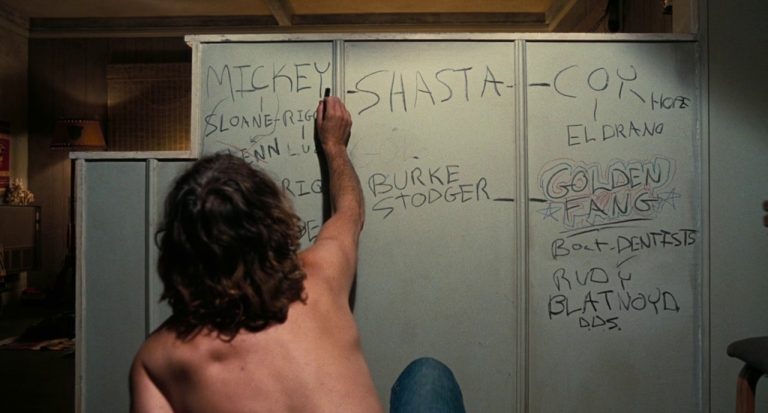 INHERENT VICE
Paul Thomas Anderson, 2014
Paul Thomas Anderson's shaggy-dog mystery follows in the rich cinematic tradition of The Big Sleep and The Big Lebowski; confusing stuff is going on, people are doing their best to get to the bottom of it… but the real joy is in the journey, not the destination. For my money, this is the best entry yet into this very specific subgenre, with a stacked cast, a wicked sense of humour and a killer soundtrack. The real genius of this particular story is that the characters are just as baffled by everything as the viewer – every time the plot threatens to topple in on itself, somebody will point out just how little sense everything makes, and before you know it everyone's off on another ridiculously entertaining subplot. The sprawling running time and dense plot make it perfect for rewatching, even if trying to accurately fit all of the pieces together is likely to result in failure for even the least drug-addled of private-eyes. (vomas)
🎞🎞🎞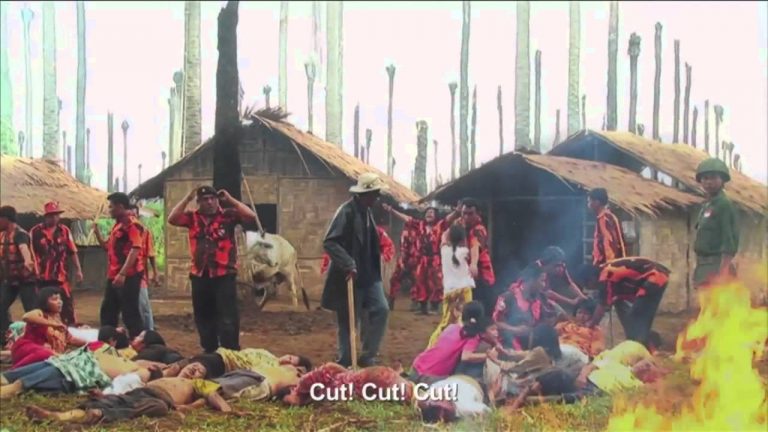 THE ACT OF KILLING
Joshua Oppenheimer, 2012
How to rank a work of such invention and courage that it hardly belongs in a category with other films? By getting the perpetrators of the 1960s genocide in Indonesia to recreate their memories of the deeds, often using the trappings of the American genre films they adore, Oppenheimer captures confessions where untouchable men reckon with and occasionally humiliate themselves (a cut to one participant blithely debating image control while in costume is the decade's funniest shot). Intersecting historical memory, personal salvation and debates about violence in media, Killing follows its dizzying conceit to an unforgettable – and appropriately controversial – ending. (The Ploughman)
🎞🎞🎞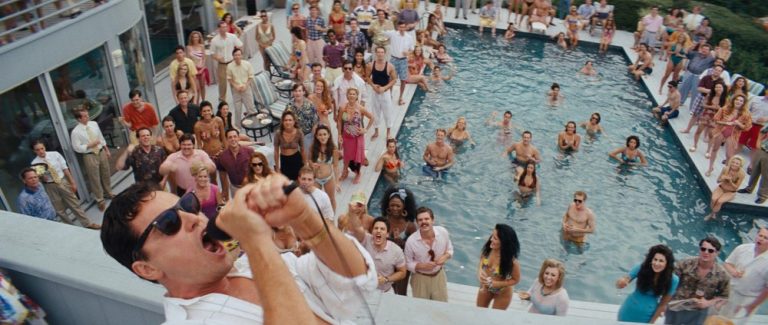 THE WOLF OF WALL STREET
Martin Scorsese, 2013
This is the funniest, most electric, most immediate, most politically insightful, most compulsively watchable film of the decade. The rich are not smarter than you. They are not morally superior, they do not work harder, and their lives do not have more value. Every dollar they have they stole and they piss it away frivolously. Their wealth is a tool they use to humiliate and dominate those around them, to keep themselves in an unending drug induced haze, and as a means to ever more obscene crimes, every score easier and simpler than the one before. And no matter what they do, no matter how badly they screw up, the system will always protect them from any real punishment. And they are not capable of shame or remorse. A lot of critics were outraged by the lack of catharsis here. Good! You should be outraged. Go now, and do something with that anger. (Babalugats)
🎞🎞🎞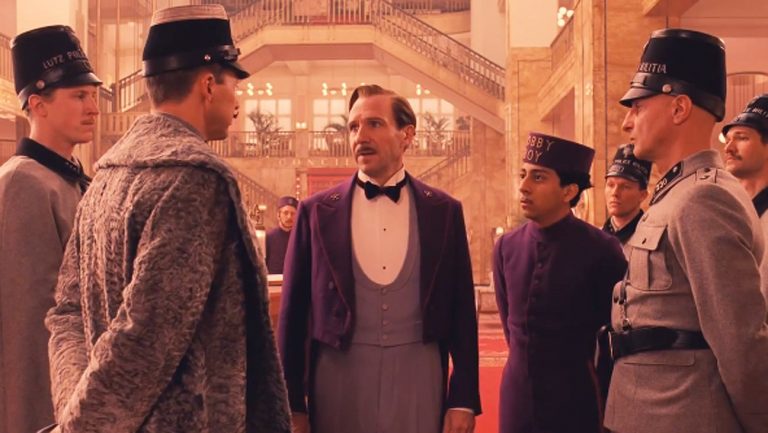 THE GRAND BUDAPEST HOTEL
Wes Anderson, 2014
Wes Anderson's deliberate, twee sensibility usually leaves me cold, but it is perfect for this political comedy of manners. The Grand Budapest Hotel is an elaborate, Gilded Age resort for Europe's elite, like a Modernist fairy tale castle. Ralph Fiennes's Gustav M. is the dandy concierge, but he has an honest love of service, seeing his fussiness as a way of bettering people's lives. Of course, Europe in the 1930s succumbed to blood, so Anderson's ersatz Nazis invade the hotel, destroying the civility within. People often use "civility" as a way of suppressing something at upsets them, but Anderson seems to argue that true civility requires attention and compassion, not simply playing nicely. But Anderson has no illusions about the ability to bulldoze through etiquette and protocol (this is easily his most violent film) – Gustav has all the necessary paperwork to travel by train, but it never helps him against the quasi-Nazis, which cuts to a brutally calm and resigned line from the older Zero on Gustav's fate. I'm curious if this is Anderson's most revealing film – his directing style is just as precise as Gustav's service, and his films are often about people healing or coming together, as though paying attention to how a shot is blocked or a hotel room is cleaned is the first step to recognizing someone else's dignity. It's an idealistic view, but a kind one. (scb0212)
🎞🎞🎞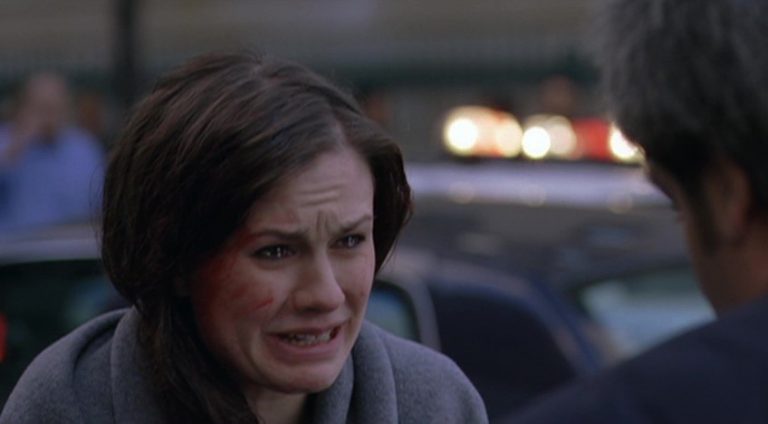 MARGARET
Kenneth Lonergan, 2011
A 21st-century city symphony of uncommon rawness and intimacy, Margaret is a work of extremes in ways that spill out beyond the screen; there's something perversely fitting about a movie that barely made it to the audience also doing more than anything else in recent American cinema to demonstrate what's possible in narrative drama. Kenneth Lonergan's second feature is the one in which his attention to behavioral detail and his ambition in terms of structure and scope come together most effectively; he's a writer whose work gives the impression of being guided at every instant by the principle that you never, ever, ever know another person as well as you might think you do, and it results here in an epic of human (mis)communication and messiness, the director's grounded wit and feel for grace notes balancing out numerous interactions of downright frightening emotional intensity. The tension at the heart of Margaret is between its bone-deep understanding of how separate human beings are and its simultaneous restless striving for greater closeness and connection; as both a story and its own act of reaching out, it's unspeakably moving. (Jake Gittes)
🎞🎞🎞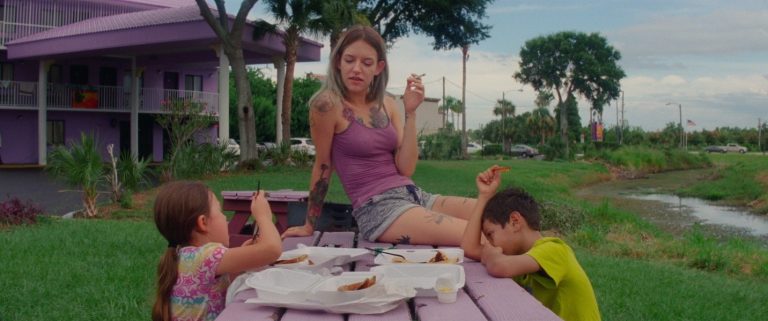 THE FLORIDA PROJECT
Sean Baker, 2017
Sean Baker's immersive, charming film is alive with the pleasures of childhood; hysteric excitement, warm love and sensual delights are all foregrounded in this tale of perpetual poverty. Willem Dafoe as a kindly patriarch and first-time actor Bria Vinaite as a young, overwhelmed mother both enrich this small world with pathos and affection, but the film belongs to Brooklynn Prince, the scamp with an irrepressible attitude. Her perspective inflects the film with the gorgeous colors of a toy store. It's beautiful and unforgettable. (Rosy Fingers)
🎞🎞🎞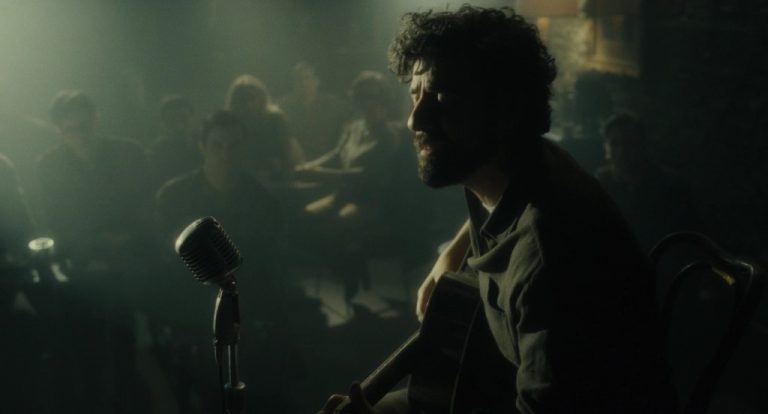 INSIDE LLEWYN DAVIS
Joel and Ethan Coen, 2013
There's something about the Coen Brothers' movies that makes them unbearable to people I know. Whether it's my best friends violently demanding to stop A Serious Man, my brother dismissing The Big Lebowski or my coworkers dropping out of The Ballad of Buster Scruggs after the first vignette, there's something about their movies that turns people of all types off hard. In the case of Inside Llewyn Davis, it is my wife who can't make it past the first 15 minutes, either by asking me to turn it off once or falling asleep twice. When I've asked her why, she's said it's because of the movie's unrelenting gloom, downbeat outlook and chilly, antique atmosphere. I don't know what that says about me but those are some of the movie's qualities that draw me into it the most. Llewyn is not a happy person, and he's not set out to be happy anytime soon. He is sour and acerbic but beaten-down. His music is sometimes beautiful but melancholic. He's been banged around by life, literally and figuratively, by the movie's first five minutes. His one moment of joy here (his mid-movie declaration of love for his ex-girlfriend) is brief, muted and probably ill-advised. And yet the Coen's don't make this movie a miserable slog (they rarely do). They luxuriate in their recreation of mid-century New York and populate it with unforgettable and strange characters that don't feel out of place. They locate dialogue and mannerisms that feel natural yet engrossing, musical and full of color. And above all, they see their title character clearly and find the art and heart beneath the fuckup. If not everyone else can see it that is fine, and almost fitting. It's far from the worst thing that's happened to Llewyn. (Guillermo Jiménez)
🎞🎞🎞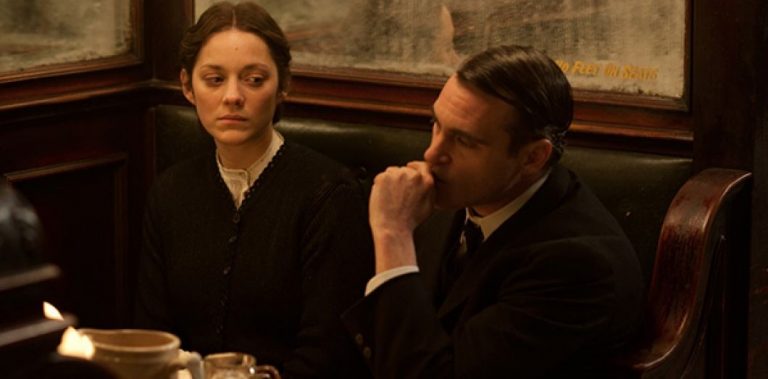 THE IMMIGRANT
James Gray, 2014
With turns in films as disparate as Her, The Joker, and even playing Jesus Christ in Mary Magdalene, Joaquin Phoenix had an impressive run in the 2010s. Yet, I think his best performance is one of his least seen, that of 1920s pimp Bruno Weiss in The Immigrant. With a plotline straight out of a silent melodrama, about a Polish immigrant (Ewa, played by a never better Marion Cotillard) who becomes entangled with Weiss and his magician cousin Emil (Jeremy Renner, also never better), and featuring some of cinematographer Darius Khondji's best work, The Immigrant is one of the greatest stories about the American dream ever put to film. Also, that opening shot is a stunner. (clytie)
🎞🎞🎞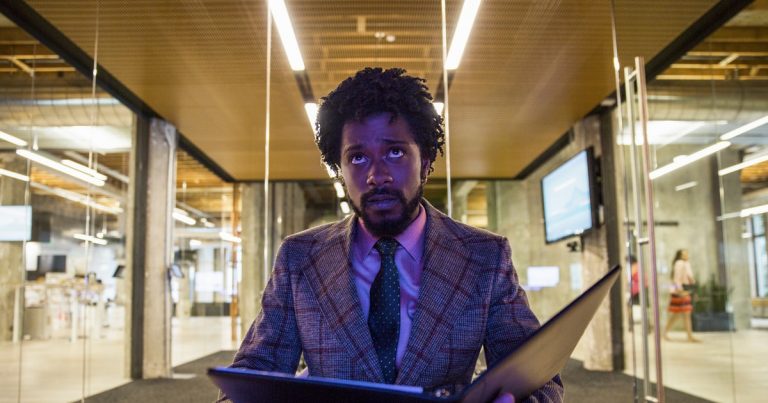 SORRY TO BOTHER YOU
Boots Riley, 2018
Rapper and activist Boots Riley, previously best known for his work with The Coup, made his directorial debut with a vivid and arresting critique of capitalism and race in America, as seen through Lakeith Stanfield's Cash and what he uncovers and confronts about whiteness, the labor-management struggle, and the goals of our modern plutocracy, simply through the need to make a living. Riley understands that satire ought to be effective, not subtle, and so the details of Sorry to Bother You's world are outrageous enough to grab our attention, but grounded enough that they're not really as far removed from our world as they initially seem. What's scarier, the events of the film seem to be completely of a logic with our real-world capitalism and the people atop it, only taken to its most extreme limits. It's not just a polemic, though: The flirtations with magical realism and the exaggerated-to-absurdity details (like the "white voice," Cash's rap at Steve Lift's party, or "I Got the Shit Kicked Out of Me") make the film funny as well as insightful. And let's be honest: Steve Lift's project lives in the realm of sci-fi, but in our world, plutocrats like Jeff Bezos would love nothing more than to turn the plebeians into pure labor machines. Sorry to Bother You is a funny, colorful, stark look at capital's endgame for humanity. (Ruck Cohlchez)
🎞🎞🎞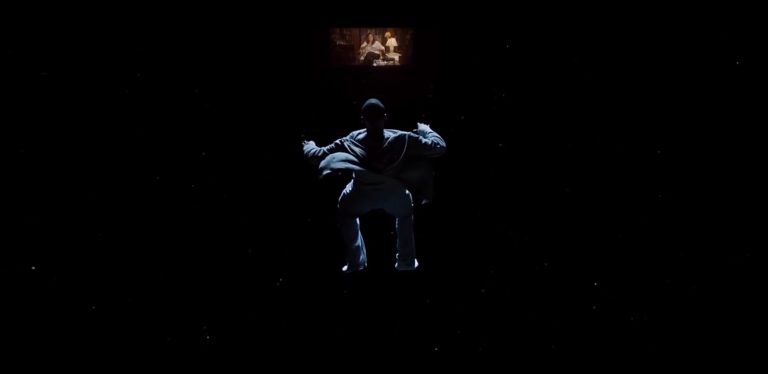 GET OUT
Jordan Peele, 2017
In the 2010s, theatrically-released horror movies usually fell into one of two camps: crowd-pleasing thrill machines (Saw 2-7, Don't Breathe) or "intellectual" arthouse horror (It Follows, The VVitch). Jordan Peele's Get Out straddled the two by updating The Stepford Wives for the black experience to create a horror movie wholly unnerving and thrilling with substance and symbolism to pick over in the afterglow. In 2008, America had elected our first black president and was feeling pretty self-satisfied about racial equality even as the shooting of Michael Brown led to three days of riots in Ferguson. As racial tensions flared, Peele recognized the tension wealthy minorities face between confronting systemic biases targeted against them and complacency with the system that made them successful. With Get Out, Peele interrogated how the wealthy desire a singular culture even as they use tokenism as symbols of progressive bona fides…while also delivering an edge-of-your-seat thriller about a black guy kidnapped and brainwashed by a conclave of rich white folks in the Hamptons. In the 2.5 years since its release, Get Out has so completely integrated into the national discourse that memes about the Sunken Place – the state of your consciousness when you've been brainwashed by the wealthy mainstream culture – took over the internet in the hours after Pete Buttigieg claimed that Keegan-Michael Key would be endorsing him (and then had to retract that claim). Truth is frightening. (Julius Kassendorf)
🎞🎞🎞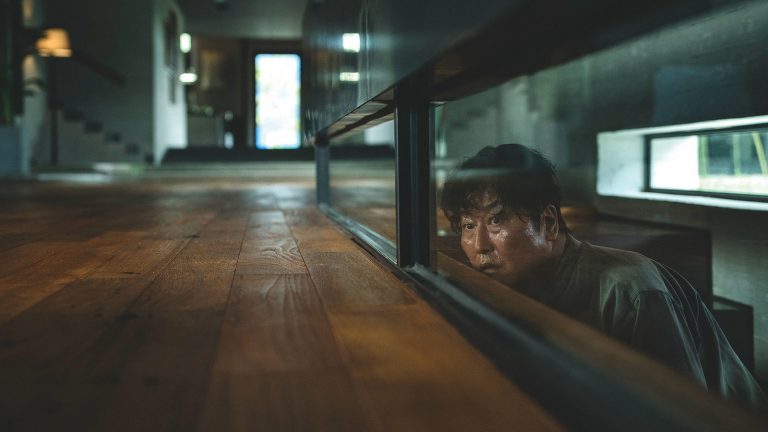 PARASITE
Bong Joon-ho, 2019
"We're like rats in a cage!" Fear's Lee Ving snarls in 80s hardcore classic "Let's Have A War." Parasite initially seems to show a way forward for its conniving crew of con artists infiltrating a rich family's home and Bong Joon-Ho is so deft behind the camera and on the page — his story turning elegantly as new elements come into play and previously-known facts are recontextualized, his frame always in the right place to follow his characters' scheming and the resulting violence — that it takes a while to realize that for all this motion, no one is escaping the haunted house they're trapped in. Because there's nowhere outside that isn't swimming in shit, full of fellow strivers scrambling to breathe. "There's so many of us," Fear warns, and Bong is even more angry about that than Ving is. (Miller)
🎞🎞🎞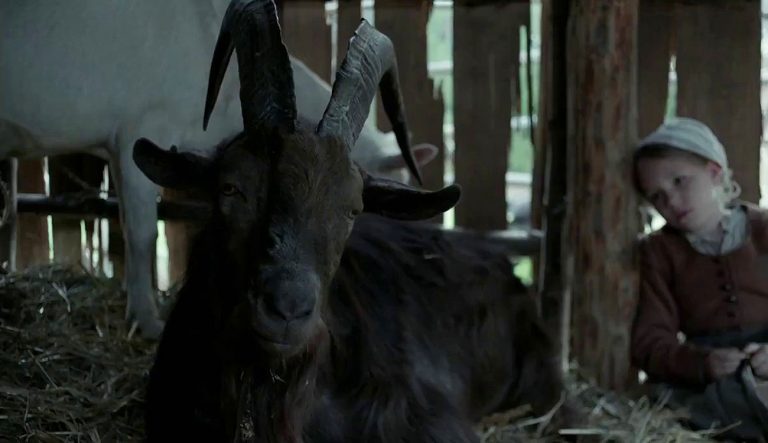 THE WITCH
Robert Eggers, 2015
When The Witch opened in 2016 it received positive to mixed reviews from critics, but for some audiences, screenings devolved into open hostility. Perhaps it's because the film eschews cheap jump scares for something more insidious and metaphorical. Robert Eggers has created a richly atmospheric, suggestive, and disturbing psychological horror film. It's unsettling and disturbing in its themes of puberty, sexual awakening, teenage rebellion, and crisis of faith. The family slowly becomes distrustful and suspicious of each other as their faith begins to be tested, when family members mysteriously disappear, crops turn fallow and the dependability of domesticated animals begins to fail. The attention paid to the detailed realism of the clothing, period dialog, and austere farmhouse in the woods pays off in rich texture and atmosphere. The creeping shadows have a life of their own in the candle lit interiors. The sound design has eerie silences cut open with slicing squalls of sound, and the off-screen scuttles and voices are terrifying. Despite the growing menace and the disintegration of the credulous and vulnerable, freedom comes to one member in a life lived "deliciously". (Man With A Robot Arm)
🎞🎞🎞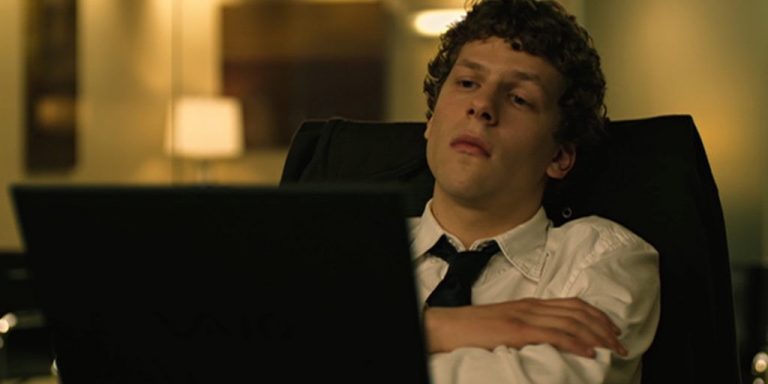 THE SOCIAL NETWORK
David Fincher, 2010
More than any other movie at the time, The Social Network is the movie that marked a phase in my cinephilia. I was 22 when it came out and had been devouring film discourse for a few years, but when it came out, it felt like someone threw a rock at a pond and all the frogs started croaking at once. I remember writers like Roger Ebert, Matt Zoller Seitz, Jim Emerson and others I had been following for a few years and so many I was just discovering (like the future Dissolve crew) being energized by this movie and coming up with some of the most insightful movie analysis I had read up to that point. Every day for weeks a new article or review would come up that put Fincher's movie in a new light, and the movie itself justified and rewarded all these reading. This has happened with a few movies since, and it is fascinating to go back to read some of those pieces now, knowing the way Facebook and specially Mark Zuckerberg went in real life. Seen today, the movie remains an excellent-made, vibrant, entertaining-yet-acid view of business and internet startups with a tight grip on the larger picture: an entire culture (America: the ultimate social network) that could be hacked and remade by a man oozing talent and ambition but no real human connection or moral direction. At least we can rest easy knowing that this Zuckerberg is a fictional creation. (Guillermo Jiménez)
🎞🎞🎞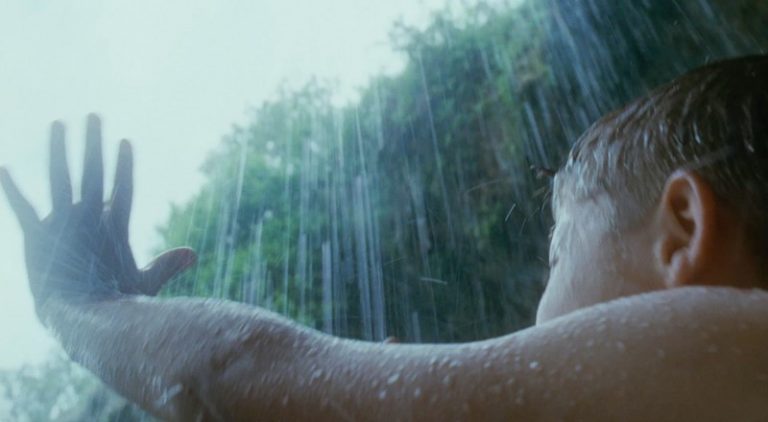 THE TREE OF LIFE
Terrence Malick, 2011
Terrence Malick has made more great films than not, but he hasn't made something that's topped this and he likely never will. He ditches whatever last vestiges of narrative he was holding onto and makes a film solely driven by feeling, and if that approach doesn't work as well for his work after this, the feelings brought on by this are so powerful that they deserve a film unburdened by traditional plot. They're as big as the terror and beauty of the universe being born and as small as being afraid of your dad, each concern made gigantic by Emmanuel Lubezki's career-best camerawork, the free-form editing, and Malick's glorious soundscape of classical music and the tones of nature. It's the kind of the movie that makes you wish all movies were this brave, this free to roam. (The Narrator)
🎞🎞🎞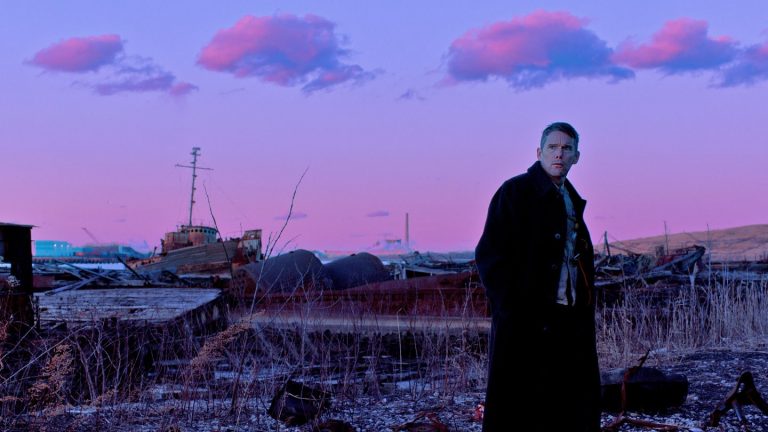 FIRST REFORMED
Paul Schrader, 2017
This film is about the time before the end captured in Mad Max, where the characters have the luxury of poetry, of dread as an undercurrent separated from (imminent) danger. Schrader's ultimate portrait of a moral and unstable soul searching for grace by whatever means necessary is marked by a formal Transcendent style that is somber but never joyless. More than any other movie of the 2010's, First Reformed seizes on climate change as catalyst, as agent of apocalypse. But in the thrilling breaks in format and Hawke's revelatory performance as Reverend Toller, it finds a salvation far outside of earthly boundaries. (C.M. Crockford)
🎞🎞🎞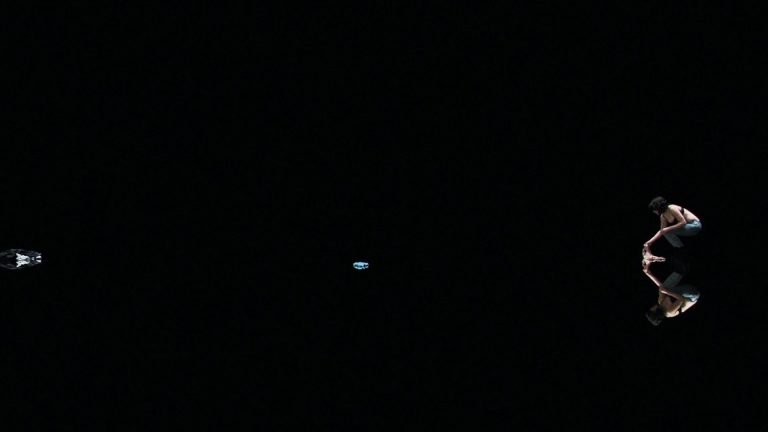 UNDER THE SKIN
Jonathan Glazer, 2013
That charming stranger in a van. Who are they really? A pervert? A psycho? Or maybe an ALIEN? In Under the Skin it's an alien, one hunting not women or children but men. The story's economically told (almost every shot moves the plot forward) but with so little exposition the atmosphere is not one of thrills but strangeness. It's the many moments of strangeness that, unlike the plot, defy easy analysis, that stick stubbornly in your mind, that keep people coming back to this film. What's going through the charming stranger's mind? Which are the moments that lead her character to change? What's with the body deflation? And what, exactly, are these strange feelings it evokes? (benedett)
🎞🎞🎞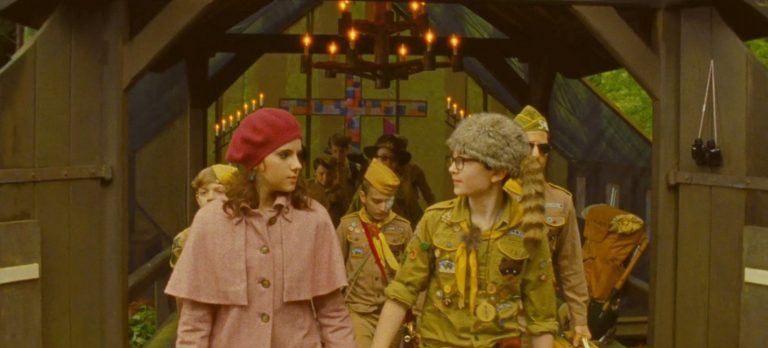 MOONRISE KINGDOM
Wes Anderson, 2012
Prior to Moonrise Kingdom (and since!) Wes Anderson had made films as masterful, but never had he made masterful filmmaking look so effortless. All of Anderson's skill with design, staging, sound tracking, keen scriptwriting and casting are fully realized in Moonrise Kingdom, and put in service of a simple coming of age plot designed to quietly break your heart. What seems at first like an exercise in nostalgia soon reveals a love for the idea of lost innocence and solemn veneration of maturity, a thematic undertow leavened by Anderson's deft touch. Moonrise Kingdom glides by with such easy appeal and charm that it deserves placement in the canon of great family films. Let the kids have fun with the kids while the adults dwell on time passing. (Rosy Fingers)
🎞🎞🎞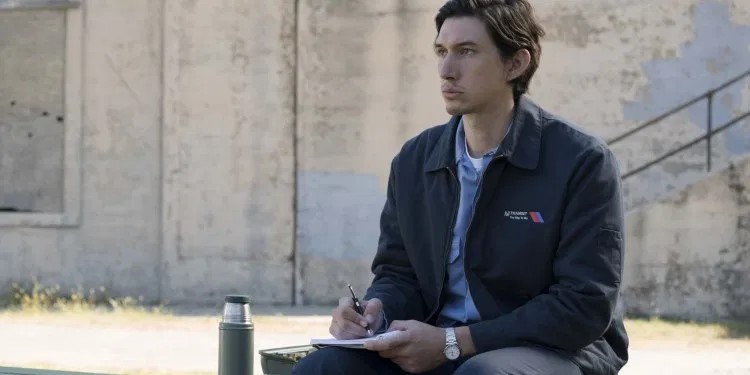 PATERSON
Jim Jarmusch, 2016
Maybe Jim Jarmusch's observation of a week in the life of a poet can be read as a companion piece to earlier movies — an update of Mystery Train's study of urban decay and renewal, or an inversion of the hero's journey in Dead Man, with a soldier finding poetry in life as opposed to a dying man using a gun to create poetry. A poem is open to interpretation. But it's made of specific choices, things sharpened and taken away to create a singular statement, and no movie of the decade was more itself than Paterson. Watching it and becoming accustomed to its quiet confidence and carefully-edited rhythm creates a way of seeing, not just a thing to see. Very little happens in the movie — a bus is driven, a bar is visited, a dog is detested, a partner is loved — but the sense of possibility and openness rings clear. It's a gift. (Miller)
🎞🎞🎞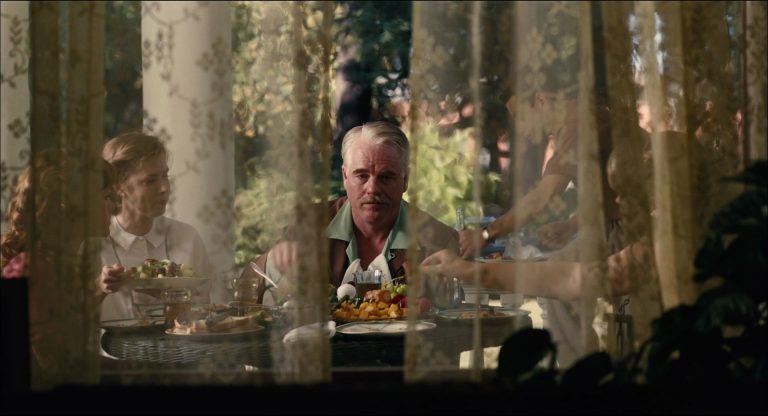 THE MASTER
Paul Thomas Anderson, 2012
In 2010, word got around that Paul Thomas Anderson was mounting an expose on Scientology. When that film came out in 2012, it subverted those expectations: the film chronicles the relationship between a cult leader and an acolyte whose co-dependence depends on the maintenance of faith, not its rejection. To paraphrase Hemingway, The Master is about broken men trying to be stronger at the broken places. It connects the diagnostic acceptance of post-traumatic stress to modern metaphysical attempts to control addictive behaviors that arise from said trauma. One could say that the movie depicts a secret history of masculinity in mid-century America, told with an epic sweep, precisely calibrated framing and meticulous period detail. Yet by rejecting rationality as an antidote to metaphysical quackery, it keeps the viewer off balance. Bolstered with unexpected bursts of Rabelaisian humor and lyrical longings of lost time, Anderson playfully hints that his hermetic Kubrickian aestheticism might collapse at any moment. In suggesting that the comportment of the moment is only a temporary state subject to the flux of emotion, The Master becomes a deeply romantic saga revealing an intimately personal story of self-actualization movements and their impact on the male psyche. (Son of Griff)
🎞🎞🎞
And finally…
There was absolutely no doubt what The Solute's overall choice for Best Film of the 2010s would be: it appeared in twelve of the eighteen lists, and at the number-one spot in five of them (no other film was voted no.1 by more than one person). Where some of the films listed above only marginally edged out others in placement, our number-one film absolutely pulverized the competition.
To celebrate, we'll wrap up our list with short appreciations by all five of the voters who picked it as their top film of the last ten years.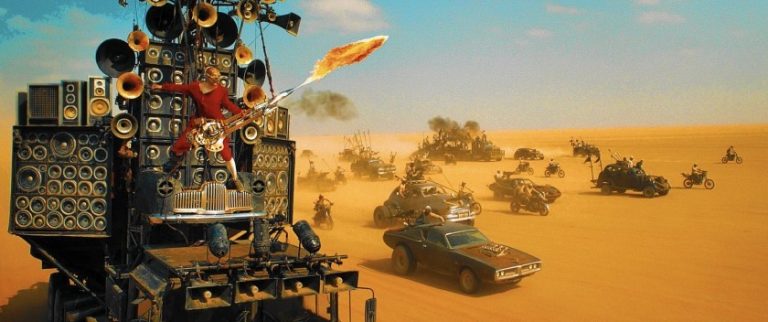 MAD MAX: FURY ROAD
George Miller, 2015
I expected Fury Road to be an action classic and was not disappointed. What I didn't expect was that they'd pack the movie wall-to-wall with shots of motorcycles exploding in the desert, without sacrificing anything in terms of plot momentum, world-building, socio-political commentary, characterization, or emotional power. Or not quite wall-to-wall. When the inevitable calm moment comes, it's all the more effective for that contrast. I love how this movie somehow packs in an Altman-sized ensemble on top of everything else. (We see women from five different castes and get memorable characters from three of them.) I love how the movie honors and subverts our expectations. (Swapping women for sand, a blood transfusion for a kiss.) And I love how it piles weirdness on top of weirdness, to impressive emotional effect. Like the quiet nighttime scene of Mad Max washing (someone else's) blood off his head in a bucket of breast milk. It's shot day-for-night, then given an eerie tint, so without a word we're told that in this future dystopia mankind has not only poisoned the earth, but broken the night. (benedett)
A few critics had misinterpreted the language in Fury Road as silly or pointlessly terse. On the contrary; everything spoken is coming from an older, Biblical mindset, stripped of frivolity and packed with greater meaning. The same kind of purity can be found in every single shot of this extraordinary piece of work. Each sequence is set up to create maximum joy, tension, spectacle, and to propel the story forward while embodying leftist values of equality, solidarity and cooperation, even re-appropriating privatized resources. It is a wild thing of a movie that is exhilarating but can still slow down enough for moments of tenderness, even empathy in a brutal world. As millennials struggle with and against a capitalist status quo that is in essence a death cult, Fury Road's story stands out not just as a "film for our times" but as a giddy, epic myth foretelling not just the future we dread, but also the one we long for. (C.M. Crockford)
George Miller created a stripped-down film with a relatively simple plot. The story's nuance and complexity come across with symbols, with actors showing rather than telling. Max, "A man reduced to a single instinct, survive", is no longer the center of the story. He's a reluctant savior, haunted by visions of those he failed and abandoned. The faces haunt Max and that is all he needs for motivation. The characters inhabit a cruel world where faith is tested and shattered, hope is "a mistake". Miller does many things right – the strong representation of women, editing and relentless pacing, he played with frame rates, sound and voices. The cinematography, mix of practical effects and CGI create a rusted landscape of electrically charged haboobs and cherry red explosions. It's an apocalyptic world of X Games backed by monster truck mounted taiko drums and flame spouting metal guitars. It's as though the 70-year-old Miller never left the franchise, coming in jacked on chrome spray, with thirty years of ideas the screen can barely contain. (Man With A Robot Arm)
When it came to choosing a best film of the decade, there was really no contest. Miller is a director's director, and after a lifetime honing his skills across an impossibly broad range of genres, he came back to the series he started with and, as Rian Johnson put it, "took us all to school." And what a lesson! To analogize to another art form, Mad Max: Fury Road is a work of music, a concerto for steel and gasoline by a heavy-metal Mozart. Not just for alliteration, I choose that composer deliberately, because the 70-year-old wunderkind Miller shares a lot with the composer in the classical balance of his elements, the formal perfection and transparency of his art, all of which could lead audiences to underestimate the carefulness of his craft and the sophistication with which he wields it. Less perspicacious critics might accuse it of having too many notes, but to my ear, not a single one is out of place. (pico)
What a miracle Mad Max: Fury Road is. It's a visceral spectacle with a humanist heart and something on its mind. I've joked this is the perfect mix of dude movie ("Cars! Explosions!") and feminist film ("Kill the patriarchy!"), but it really does have it both ways. Max himself, the archetypical post-apocalyptic wanderer, is a supporting character (quite literally at one point, when Furiosa uses his shoulder to aim) in the women's mission to liberate themselves from sexual slavery. It's an action movie that strives for more than mindless violence, but isn't pretentious enough to try to "transcend the genre." Any movie that features a flame-throwing guitar does not take itself too seriously. And it's that desire to entertain that makes it work. The stunts, the costumes, the direction, the practical effects – everything has weight and movement and stakes, and it isn't merely cool, it makes us believe. It sincerely reminded me of why I love movies so much. With as much fawning as this movie has rightfully received, it's hard to find something novel to say, except that if you haven't seen it, so see it, and if you have, then see it again. Witness it. (scb0212)