Since Cinemascore began operation in 1979 only 19 films have received the lowest score. In this series I'll be reviewing those 19 films. This week, the film that dares to ask the question, "Can a man ever have too much pussy?"
So What is it?
 Dr. T & The Women follows Richard Gere as the titular Dr. T (short for Dr. Taylor, a name short enough and common enough not to warrant any further shortening). He's a wealthy gynecologist with a wife, a sister-in-law, a daughter that's getting married, a daughter that's not, a nursing staff, and an unending parade of chatty patients. His idyllic life is interrupted when his wife (Farrah Fawcett) has a nervous breakdown and strips naked in a shopping mall to frolic in the fountain. After Gere bails her out of jail and returns her home she refuses sex and he has her institutionalized. It turns out Fawcett has a rare mental condition caused by having a husband who loves her too much, and has reverted into a childlike state. The doctors say that it's best if the family doesn't visit her much, and she's pretty well out of the movie at that point. With the set-up quickly out of the way, the film has a mere two hours to cover the remaining five minutes of plot.
Richard Gere begins a relationship with a golf pro (Helen Hunt). She's a real guys-girl. She likes golf, and steak, and sex, and she carries her own clubs, and insists on driving the cart, she says what she wants and wants what she says, and she's more perplexed by the emotionality of the other women than even Gere himself. But she's played by Helen Hunt. Warm, soft, maternal Helen Hunt. Helen Hunt can play smart, or tough, or plain spoken, but she can't play masculine. The movie needs her to stand out from the other women, to represent a different way of life, and she just doesn't.
Meanwhile Gere's daughter (Kate Hudson) is getting married. We see her do some wedding planning while rehearsing at her job as a Dallas Cowboy Cheerleader. There's a lot of scenes in this movie that, while not strictly gratuitous, certainly feel like they exist to keep the guys from leaving the theater. Kate chooses an out-of-town college friend (Liv Tyler) as her maid of honor, and we see the two rekindle a romantic relationship. Mainstream attitudes towards homosexuality have progressed a great deal in the last 18 years. I don't think many people will find the movie offensive in this regard (it helps that everything in the film is very squarely rooted in character, so if Richard Gere's reaction feels old fashioned, it only means that his character is old fashioned and doesn't read as the film passing judgement), but it is definitely a product of its time. The lesbianism is treated as being outrageous in a way that it's hard to imagine a modern film would. This is actually an issue running throughout the movie. Can you believe this guy's job is to look at vaginas?! What if your gynecologist was handsome?!  It's strange to see such a juvenile streak in a wine and cheese movie.
There are a few other storylines that are less pertinent to the plot and get only a few scraps of screen time. Shelly Long plays Gere's chief nurse, who is secretly in love with him. Tara Reid plays his other daughter who gives tours for a conspiracy museum, and shockingly gives the best, funniest, and loosest performance in the movie. It's always a disappointment when the film cuts away from her, and that shouldn't be the case when the cast is this loaded. Laura Dern as the sister-in-law is always a pleasure to see on screen, but is more of a pleasure when she's given a character to play or lines to recite.
The plot just sort of simmers for a while, until everything eventually comes to a head at the wedding.  Except there aren't that many storylines, so instead of everything collapsing in on itself in a scene of utter chaos that we can only follow because we've spent the rest of the movie getting to intimately know everyone involved, like in Nashville, there's basically just the one thing that happens. Kate leaves her fiance and runs off with Liv, and it starts raining.
Richard Gere leaves the wedding, which has descended into chaos, in a convertible with a broken top, and flees to Helen Hunt's house, where he professes his love for her and begs her to run away with him. This scene features heavily in the trailer. Helen refuses, she hasn't taken this relationship as seriously as he has, and in fact, has been dating other men at the same time. This part did not feature heavily in the trailer. Gere drives off into the storm that turns into a tornado, lifts him up and drops him in a small Mexican village where some young girls urgently lead him to a house where a woman is giving birth. Gere delivers the child. We see the actual real live birth of the child from right in the action. Gere lifts the baby up, and crying tears of joy, declares, "It's a boy! It's a boy!" as the camera pans out towards the heavens.
It's not quite Mr. Topps driving down from space, but it's a very unconventional ending to a very conventional film.
So Why the F?
Dr. T & The Women is a woman's picture with a chauvinistic streak. It's about how women who are too pampered become functionally children. Its hero spends most of the film trying to cheat on his recently institutionalized wife.  And even her own daughters seem to quickly forget her existence. Its women, though there are many of them, are mostly seen as frivolous, needy, and dumb. And, though I lack the first hand experience of screenwriter Anne Rapp, I'm skeptical that a gynecological exam is as pleasurable as the women in this film seem to find them. Ladies, if your father-in-law, or potential father-in-law, was a gynecologist do you think you would seek out his services? Like I say, this isn't my profession, I'm strictly a hobbyist, but I feel that the film lacks some verisimilitude in these scenes.
The ending is also too absurdist for the film that led up to it. And it's difficult to read it as anything but a direct insult of it's target audience.
But the biggest problem the movie faces is that its title immediately suggests a much better movie. One that is exactly like this film but with Mr. T in the Richard Gere role being bemused, confounded, and clucked over by all these wealthy white ladies. A sophisticated older woman with her legs up in the stirrups idly chatting to Richard Gere as he does his business, is an amusing image, but a sophisticated older woman with her legs up in the stirrups idly chatting to Mr. T is a movie.
So Were they right?
I try to approach these films from the best possible light. Oh, we'll have our fun with the bad ones, but this is not an exercise in mocking the unfortunate and the pitiful. It is an exercise in finding buried gems. And so I feel a little bad about this one. There is an audience for this film. Over at Rotten Tomatoes more critics like it than dislike it, and the best reviews are very favorable. But this is not my genre. Give me a ludicrously plotted erotic thriller with a pretentious streak, and I'll give you an unfairly maligned masterpiece every time. But a dramedy about the aging upper class and their petty squabbles, and I'm already one foot out the door. And Robert Altman is not my director. I like a few of his movies, dislike a few of his movies, and haven't seen the majority. He's talented, but he's not a guy I'll follow into the jungles like I will with William Friedkin or Darren Aronofsky.  And I am not the target audience for this movie. This is a woman's picture, an older woman's picture, an older wealthier woman's picture. The film didn't connect with that audience any more than it connected with me, but the degree to which it is simply not speaking to my life or my interests is hard to discount. So I'm punching D on my scorecard, saved from complete indignity by a solid batch of performances and a few scenes that made me chuckle, but I hope to see a more robust defense of the film down in the comments.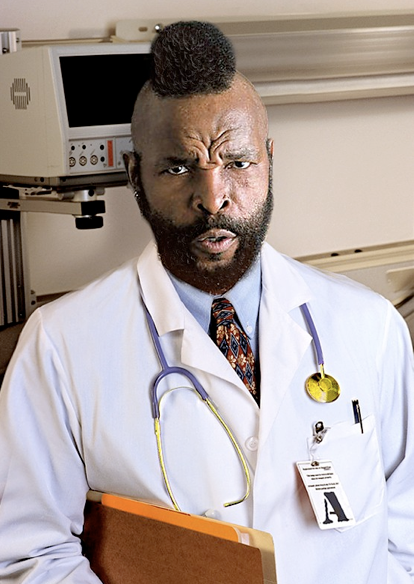 Next Time:  Lost Souls, which I have been assured is a real movie that exists.