(This is a review of the Paul Thomas Anderson shorts that are or were available for me to watch at the time of this writing. One PTA short, a bit he did for David Spade's The Showbiz Show, has seemingly been scrubbed from the internet, and other, "Flagpole Special", was never there to be scrubbed. All of the shorts/videos mentioned below can be seen on YouTube, except for FANatic, which I was lucky enough to watch before it was scrubbed from Vimeo.)
The Dirk Diggler Story
Paul Thomas Anderson began his career at the age of 18, shooting this mockumentary on video with a cast of friends (friends of his and friends of his father), the bones (heh) of which would be repurposed for his sophomore effort, Boogie Nights (with a much more optimistic, even if it's not quite happy, ending). Given that probably the only reason it can be seen now is Boogie Nights, it's impossible to watch this without that film in mind. And yes, it does pale in comparison, as you would expect when you compare something made by a teenager with a video camera and something made by that same kid ten years later with better equipment, a better eye, and lots of professional actors. But it's pretty damn good for something made by a teenager with a video camera. Obviously, the style is much, much less defined than in PTA's later work, and some might say there's no style here at all, but there are still a few eye-catching shots, like one that starts with a close-up on Dirk Diggler (Michael Stein)'s package before working its way around and going to Jack Horner (Robert Ridgely). And when the filmmaking doesn't work, PTA pulls out some surprisingly credible performances, and a bunch of great fake porn titles, like Bones, Bones, Bones, Swedish Fly Girls, and White Sandy Bitches.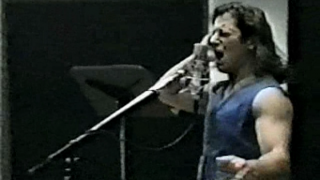 Cigarettes and Coffee
Here, the current idea of PTA as a filmmaker starts to take shape. This short directly connects to PTA's first film, Hard Eight, although only really the first scene of that film. Philip Baker Hall appears mentoring a down-on-his-luck guy over cigarettes and coffee. In this short, the guy has found out that his best friend is sleeping with his wife during a trip to Vegas, while in the same diner, a couple argues about the wife blowing all their money in Vegas, and a mysterious man (Miguel Ferrer) carries on a phone call and buys some cigarettes. The way PTA uses pans as transitions from story to story suggests the dynamic camerawork of his first three films, and since Dirk Diggler, he's acquired an eye for framing that wasn't really there before. But the most fascinating aspect of this short is how it completely differs from PTA's current form of storytelling. The most plot-heavy of PTA's features, Hard Eight, is still pretty  shaggy in places, and PTA would only grow more interested in color over narrative over the course of his career. But this short is something else entirely, a rigidly-plotted piece where actions are only meant to draw viewers closer until the final reveal, when all the threads come together. The most we get of PTA's later, looser style is an early speech by Baker Hall, where he discusses the proper order for conversation over cigarettes and coffee (they must wait until the cigarettes have been lit and the coffee has been poured to talk). Viewed now, this short has the feeling of the road not taken, a look at a PTA with radically different concerns.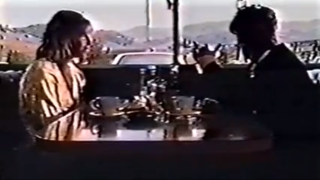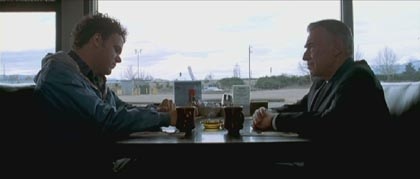 FANatic
In between Magnolia and Punch-Drunk Love, PTA directed a Saturday Night Live sketch. This makes more sense when you account for PTA's past and present relationships with SNL cast members (he was/is a friend of Molly Shannon, and is currently living happily with Maya Rudolph) and the fact that PTA's then-girlfriend Fiona Apple was the musical guest on the episode where Anderson's sketch aired. And while the sketch may have no aesthetic similarities to PTA's work, it isn't completely lacking in connections to PTA's previous work. The sketch is a parody of the late-90s MTV show FANatic, where only the most obsessive and obnoxious of fans are given the chance to meet their idol. PTA goes all in with the parody of the headache-inducing MTV style, with frantic video camerawork, random switches between color and black-and-white, and only the most 90s of song choices (we get two Siamese Dream-era Smashing Pumpkins songs, and at least three uses of the Goo Goo Dolls' "Iris"). Here, the lucky fanatic (pursued by Jimmy Fallon's "Kenny VanMacintosh") is Ben Affleck as a pathetic man-child nursing an unattainable crush on Anna Nicole Smith (shades of Scottie in Boogie Nights). He also has adult braces, much like the ones Quiz Kid Donnie Smith desires. When he meets Anna Nicole Smith (played as an apoplectic, out-of-it mess by Molly Shannon), he plans to ask her to be his mother , a creepier reprise of Roller Girl's desire for a mother figure and of the many PTA characters trying to bring together families, whether it's Jack Horner and his porn actors, Sydney helping out lost souls, or Doc Sportello bringing the Harlingen family back together. All of these bits are played for laughs (as is Affleck's reveal that he thought about killing himself before being talked out of it by Smith's bomb Skyscraper, since Smith is still keeping at it even though, he argues, she probably should have killed herself), but they're still there, suggesting that PTA didn't take this as a little throwaway to waste him time on. Also, Ben Affleck really commits to his awkward, embarrassing character (his intro is him doing a hilariously lame dunk into a hoop outside his house, set to the strains of "Iris"), to the point that this may have been his best performance prior to Gone Girl.
Music Videos
All of PTA's shorts represent parts of his current and former style, but perhaps the purest short-form representations of his style(s) come in his music video work, which are essential documents for fans to watch.
"Try"
This was made while Boogie Nights was in post-production (for this reason, it appears on the Boogie Nights DVD and Blu-Ray, with PTA commentary), and makes use of much of that film's crew (including cinematographer Robert Elswit, editor Dylan Tichenor, and composer Michael Penn, whose song the video is for) and cast (keep an eye out for Melora Walters and Thomas Jane, and that's Philip Seymour Hoffman as Penn's roadie, wearing a Planet of the Apes t-shirt and a jacket for the Brock Landers film Angels Live in My Town). It's a 3-minute tour through the record-holder for "world's longest hallway", which is an ideal place for PTA's (then-)trademark Steadicam shots and whip-pans. There is not a single cut in the video, making it perhaps the least-filtered representation of PTA's early, flashy style (this includes his aping of films that he loves, in this Sydney Pollack's They Shoot Horses, Don't They?). If you had no idea going in that PTA directed it, you'd probably know by the end of the video, if not the first twenty seconds.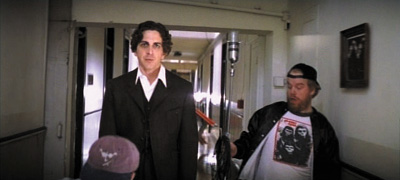 "Across the Universe"
This video was shot in conjunction with the 1998 film Pleasantville, where Fiona Apple's lovely Beatles cover plays over the credits. Like that film, PTA (and, again, Robert Elswit) shoots this video in black-and-white, with splashes of color (that color is reserved for the plate glass window at the beginning, because PTA doesn't have the budget for digital color correction like the feature does). The video depicts a scene from the film where a particularly colorful diner is ransacked and destroyed by the townsfolk, but here, it's portrayed in a dreamy haze with a lot more Fiona Apple. Apple and PTA take the song's lyric "Nothing's gonna change my world literally", as Apple walks through the diner in normal-speed as if nothing is happening, while the townsfolk destroy every inch of the diner in slow-motion. All of the six shots that make up the video involve diner items and glass flying inches or less from Apple's head while she sings (she presumably had to sing very fast so that it would match the song when the footage was slowed down), which must have been a bitch to choreograph, but the excellence of the final product speaks for itself. The showiest, most obviously early-PTA shot here is also the best one; the camera does a 360-degree roll, and Apple follows with it, turning upside-down with the camera as bits of broken glass fall around her like rain.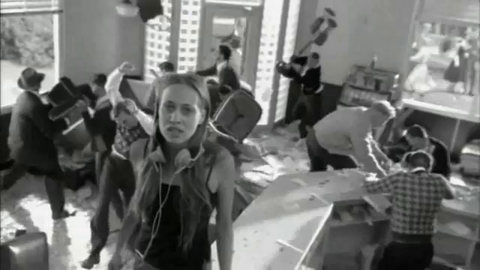 "Fast As You Can"
For the first single off of Apple's When the Pawn, PTA shoots a video that's practically a ground to use all of the ideas he either couldn't fit into his other movies or was looking to use. It was shot (by, who else, Robert Elswit) on the same hand-cranked Lumiere camera that would later be used for the Greenberry Hill portion of Magnolia, whose frame rate creates sync problems between image and sound, which PTA uses as an advantage here. The disconnect of the track and Apple's mouth movements, combined with the edgy, blown-out lighting, frantic camera moves (a simple shot of Apple standing by a train is put into motion by changing lenses in the middle of the shot, the same trick Soderbergh uses at the beginning of Schizopolis), and jerky movements, gives the video the feel of the song's jittery, unpredictable energy, with the filmmaking only slowing down when the song goes into a relatively quiet, smooth interlude. And then that nervous energy comes back, and Apple is extinguishing a lit match in her mouth.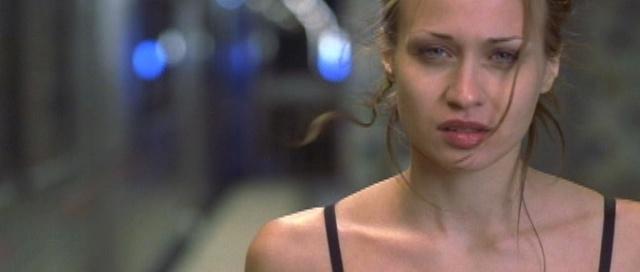 "Save Me"
Often times, when a song from a film's soundtrack album gets a video, the video is footage of the band/artist performing intercut with scenes from the movie. But PTA is not one for the normal route, so naturally, he got the principals of Magnolia together, put them in their respective sets (and, in the case of Jimmy Gator's house and the room where Frank T.J. Mackey sullenly refuses to be interviewed, put those sets into motion), and had Aimee Mann sing "Save Me" directly to them while the camera moves in on them (the camera never moves in any direction besides "in" in this video). It's a simple premise for a video, but it has massive impact, especially knowing all of these characters and how well they fit the lyrics Mann sings to them (my favorite bit: Mann delivers the line about "the ranks of the freaks who suspect they could never love anyone" as she's framed underneath a TV advertising Mackey's "Seduce and Destroy" program). It should say something about my emotional investment to Magnolia that I may have come close to tears just watching this four-and-a-half-minute music video.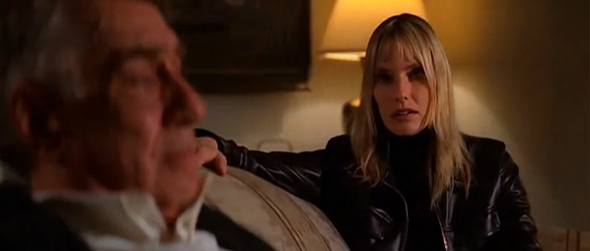 "Limp"
I admit, I've never really warmed up to this video since I first watched it. But before the complaints, the positives. Robert Elswit is behind the lens yet again, and this video's strong suit is his cinematography, rich in the blues and reds (Apple's lipstick practically jumps off the screen) that would mark his and PTA's work on Punch-Drunk Love (the pervasive lens flare in that film also makes an appearance here). And PTA gets style points for syncing part of the video's editing to the song's drum breakdown, which is a cool effect that was probably insanely difficult to pull off as well as it's done here. But my problem with the video is that it doesn't really go beyond "cool". There's style here, but it seems oddly underused and just there as window-dressing, like the randomly-deployed sped-up footage. Perhaps the post-Magnolia exhaustion got to PTA during the making of this and he didn't quite have a full idea for a video, so he had to use style as a crutch. Whatever its origin is, I'm not a huge fan of the result, but everybody's gotta stumble one time or another.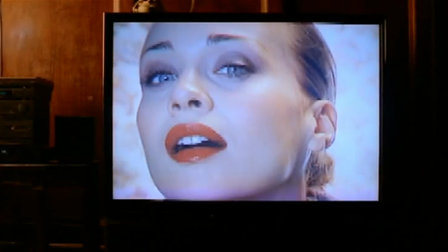 "Paper Bag"
Now this is more like it. Presumably inspired by the song's lyric about Apple thinking she had found a man, but instead found a little boy, PTA created a video where Apple dances with a group of sharply-dressed kids (shades of Bugsy Malone, perhaps) in an old-timey diner. Working again with, whaddya know, Robert Elswit, PTA again makes use of the strong reds and blues that would define PDL, but unlike "Limp", the style here is fully-formed, used to best articulate an idea (staging a flashy, splashy musical in three-and-a-half minutes). This is perhaps the last gasp of PTA's early style (his future work would grow more and more restrained in terms of camera movements), and it goes out with a bang here, with all the whip-pans, dolly zooms, and sweeping shots that one expected from PTA at the time. In addition, we have some great choreography at work here, which the style does nothing to hide. If ever you needed a convincing argument that PTA should direct a feature-length musical, this is it.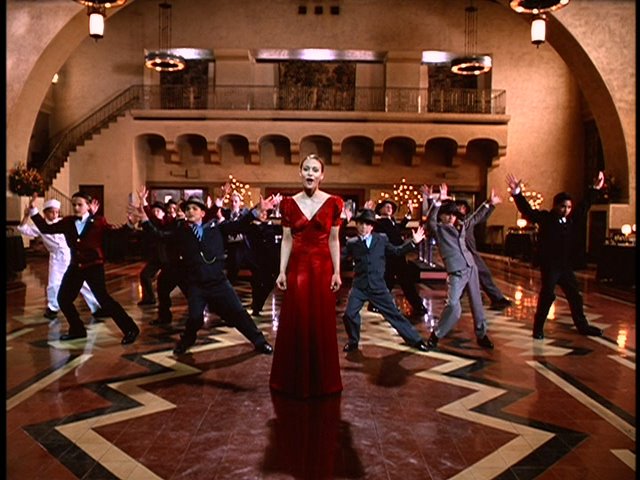 "Hot Knife"
PTA's return to the music video form after 13 years finds him a more mature filmmaker than before, more in The Master mode than Boogie Nights mode. Much like The Master, there aren't many camera moves, the colors are generally limited to a cool, creamy palette, and we get many close-ups of Apple and the background singers. And yet, in this simple framework, PTA creates something extremely effective. PTA no longer needs a flashy camera move to get an effect. Here, the sudden cut from Apple in black-and-white to Apple in color right at the line "He excites me" has a wowing effect (it reminded me of Peggy Dodd's eyes subtly but surely changing color in The Master), and each following switch into color or b&w makes an impact (like one close-up of Apple where we finally get to see an unexpected vivid shade of red). And then there's PTA's experimentation with split-screen, something he had never used previously but uses masterfully (heh) here, nimbly cutting between different angles and color schemes to create a fluid sequence and arrangement of images, never becoming overwhelming to the song. This would mark the final step in PTA's evolution, but I must go back for an extra bit of stupidity.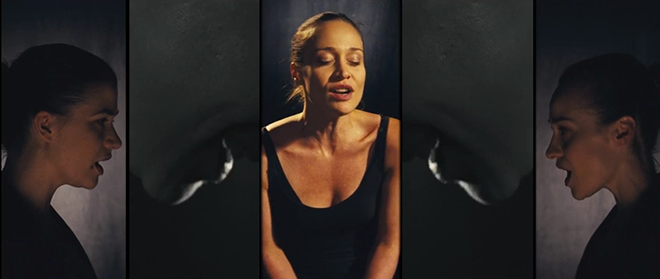 Couch
Before and after Punch-Drunk Love, PTA has talked about his affection for Adam Sandler movies. Anyone who thought he was just playing nice for the cameras should take a look at this short, which proves that deep down inside, PTA really wants to make an Adam Sandler movie. This is a simple story about a man (Sandler) looking for a couch to buy, but only finding trouble. Said trouble involves a couch that nearly swallows him whole, causing him to fart and inexplicably start doing karate moves. The karate moves are portrayed with absurdly loud and broad sound effects, the same with every other noise in the short (the sound effect for Sandler scratching his stubble sounds like it was created with sandpaper and a megaphone). Scarred from the experience, he reluctantly tries a recliner instead, which he finds satisfactory until it sends his legs bent over his head. He responds with typically Sandlerian baby-voiced screeches. That is the end of the short (it's a finish that practically demands the viewer to laugh if only as a method of shielding themselves from the awfulness). If PDL was a deconstruction of the Sandler movie, this is PTA gleefully reconstructing it like nothing had happened.