Every movie news site (even the dearly-departed mothership), when it covers a upcoming movie, tends to focus on "Who will be in the movie?" or "Where were the stars spotted?" or something like that, but not the most important question of all; "Who's shooting the damn movie?". As always, I must be the one to answer that question, with this handy guide of what our brightest and most talented cinematographers are shooting or will shoot. 
Frederick Elmes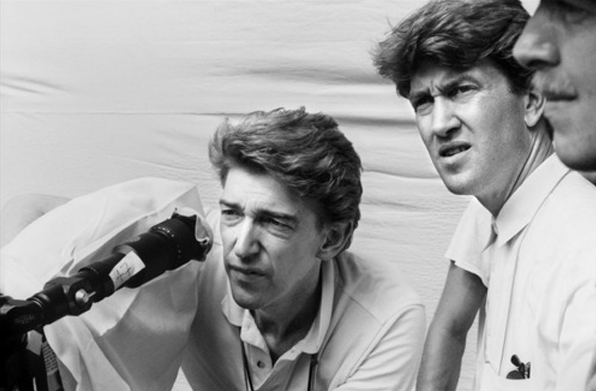 Elmes has worked with the likes of David Lynch (Eraserhead, Blue Velvet, and Wild at Heart), Charlie Kaufman (Synecdoche, New York), and Ang Lee (The Ice Storm, Ride With the Devil, and Hulk), and for his next project, he continues his successful collaboration with another great director, Jim Jarmusch. They've worked together on Broken Flowers, Night on Earth, and Coffee and Cigarettes, and now they're working on Jarmusch's latest film, Paterson, together. The film will star Adam Driver as a "bus driver and poet".
Robert Elswit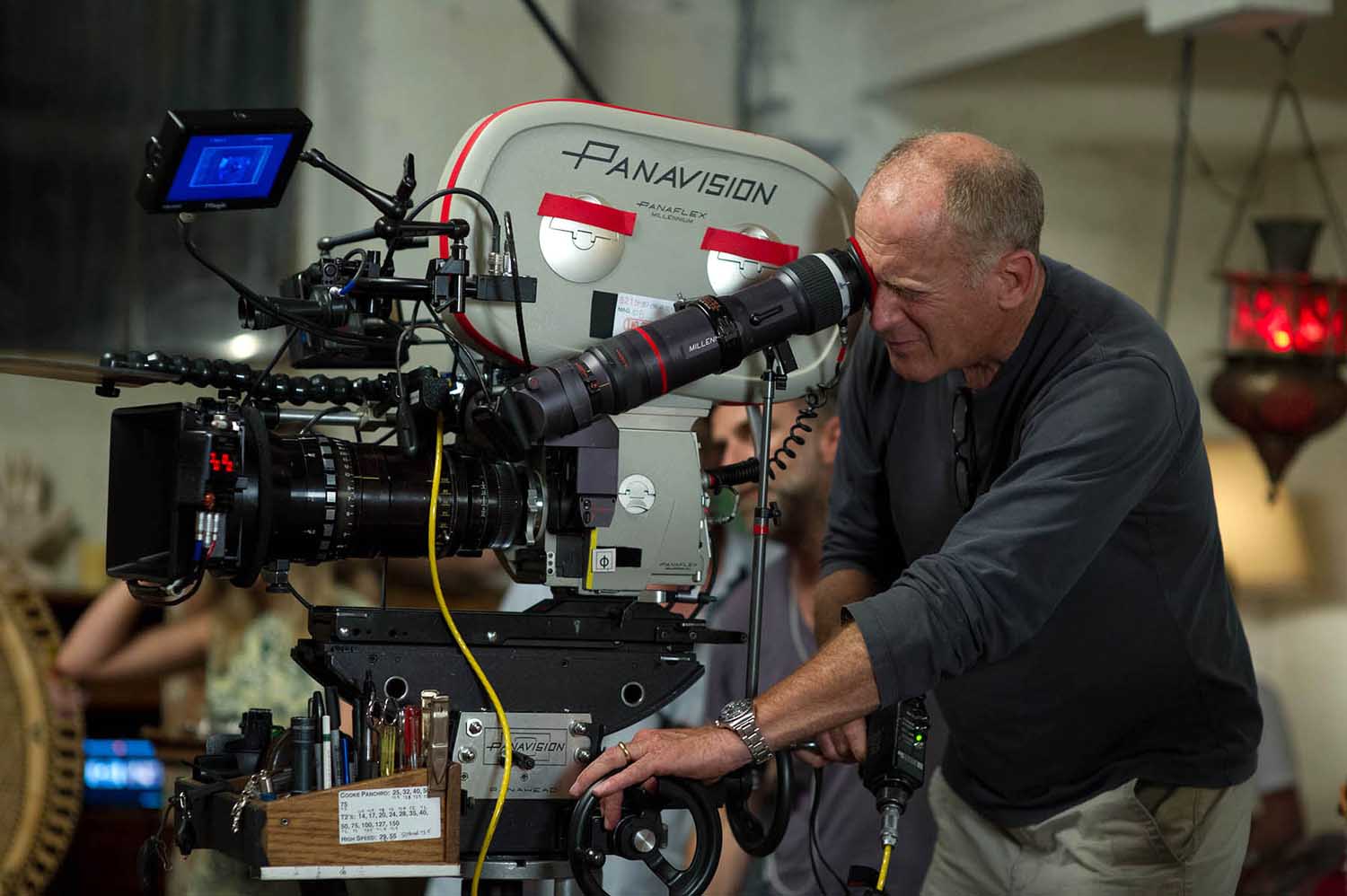 In a previous entry of this series, I talked about Robert Elswit's next project being Stephen Gaghan's Gold, his second collaboration with Gaghan after Syriana. Well, now he's working with another director with whom he'd made one movie with before. He will be the DoP of George Clooney's next film Suburbicon, their second film together after Good Night and Good Luck. The film is written by the Coen brothers, and Matt Damon, Julianne Moore, and Josh Brolin are all in talks to star. C'mon, Clooney, make up for The Monuments Men by acing this one.
Jess Hall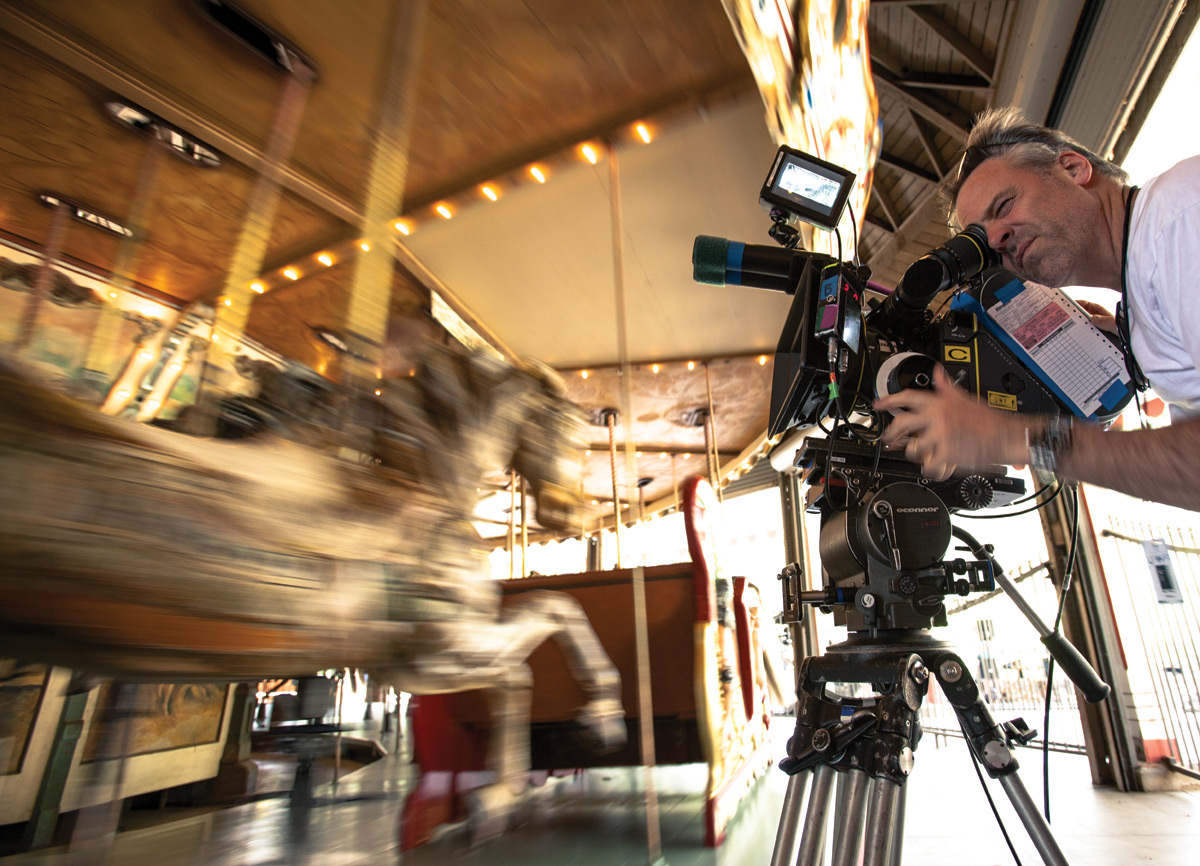 The cinematographer who's given us the likes of Hot Fuzz, The Spectacular Now, and, uh, Transcendence, Jess Hall's next project is much more in the vein of that last one, sadly, as he's shooting the Scarlett Johansson-starring live-action American remake of Ghost in the Shell. Although, rumor has it, there's a place in a cyborg's head that, if you shoot it, it will blow up.
Hoyte van Hoytema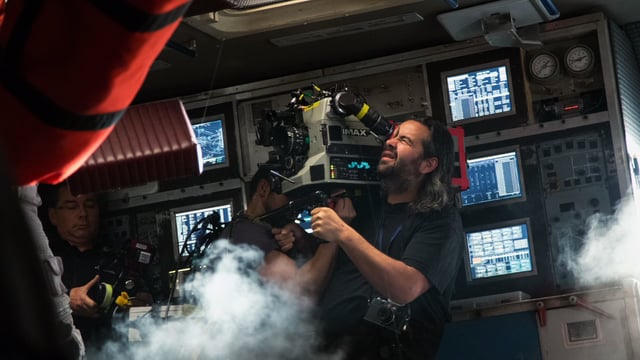 I've long wanted to cover Hoyte van Hoytema for this series, but the problem is that his upcoming project for a while was one everyone knew about already (Spectre, coming soon enough to the cinematographers series), and then there was radio silence after that came out. I'm happy to report, though, that he's finally found a new project. That project is Untitled Christopher Nolan Project, his second collaboration with Nolan after Interstellar, which will be released in July 2017, although literally nothing is known about it besides these two facts. Given how beautiful Interstellar looked, it'll be thrilling to see Hoytema and Nolan back to work together, even if it apparently means that Nolan has either stopped working with his DoP for a decade, Wally Pfister, or he's giving him some tough love to ensure that he learns from the mistakes of Transcendence.
Daniel Landin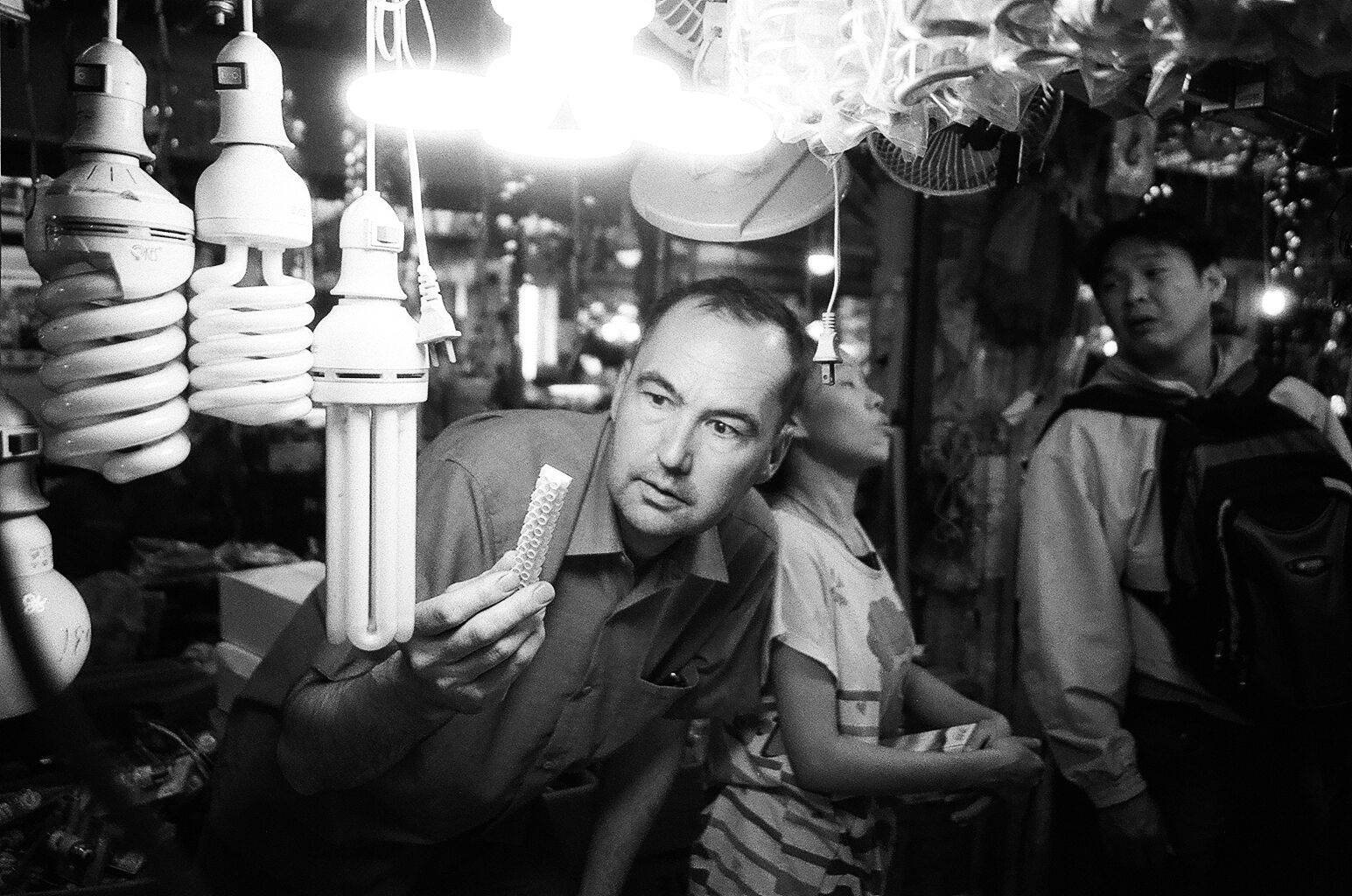 I'm admittedlhy including Daniel Landin here solely on the basis of his work with Jonathan Glazer, namely Under the Skin. But hey, all of his work that I've seen looks great, so I guess that makes him a great cinematographer. Anyway, his next film is the Iraq War drama The Yellow Birds, directed by Alexandre Moors and with a script co-written by Ain't Them Bodies Saints's David Lowery.
Jody Lee Lipes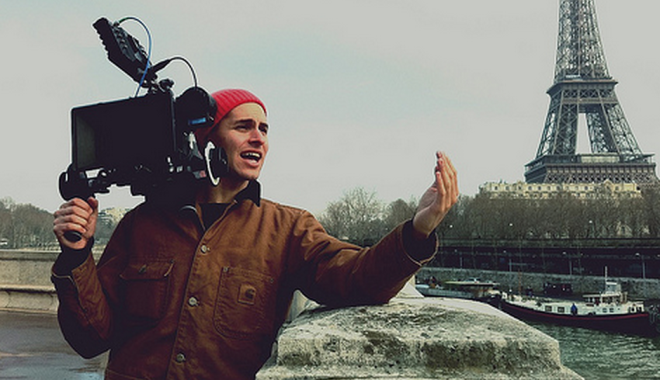 Jody Lee Lipes slowly built up an excellent filmography working in the indie world, shooting the likes of Tiny Furniture and Martha Marcy May Marlene, and last year he moved into major studio filmmaking with Judd Apatow's Trainwreck. But he goes smaller once again his next project, Kenneth Lonergan's Manchester by the Sea, the writer/director's first film since Margaret in 2007-2011.
Seamus McGarvey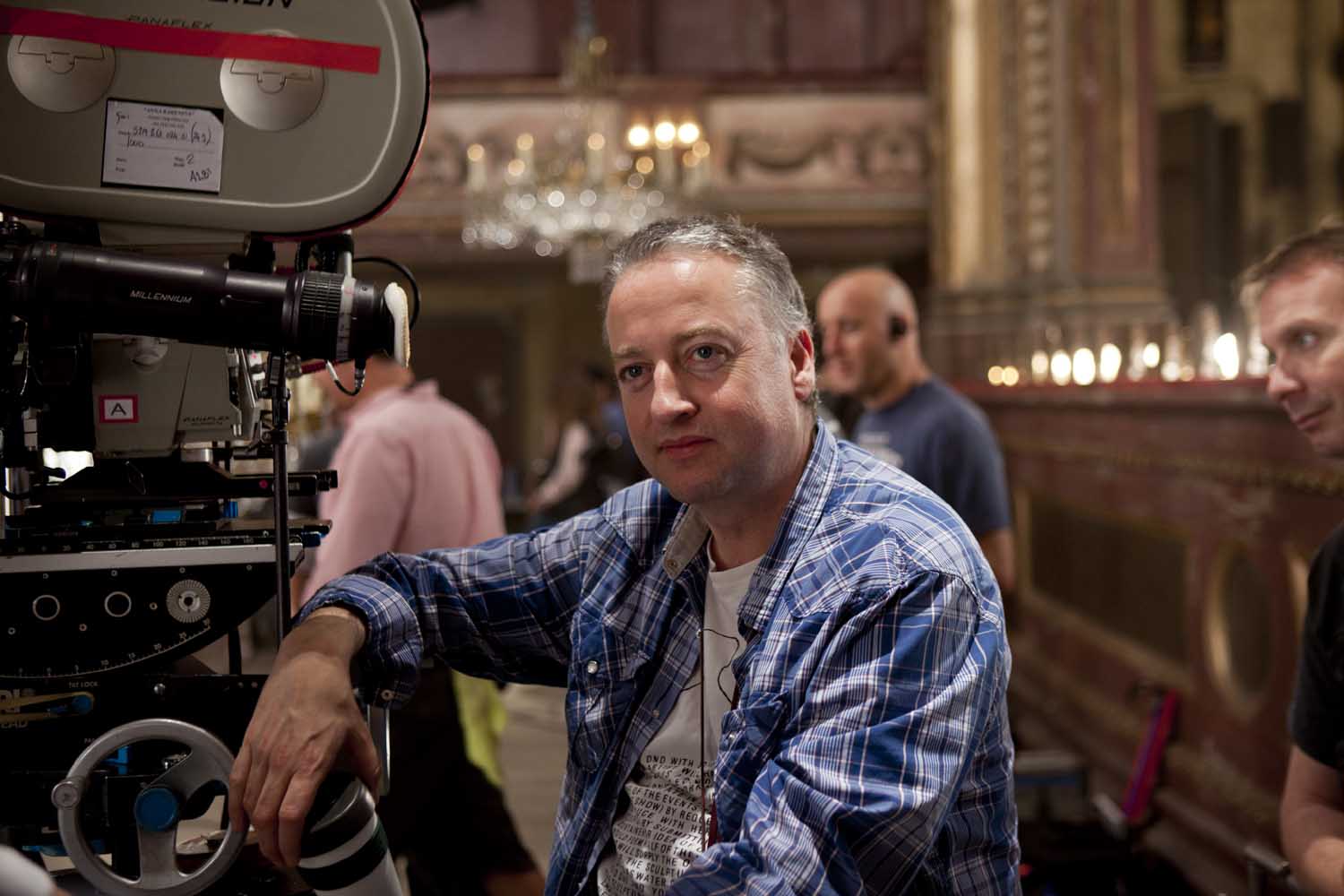 Since I last covered him, Seamus McGarvey's work on Pan was seen by few and noted by fewer, and now he has another new project (other than Gavin O'Connor's The Accountant) to hopefully make up for that. That project is Tom Ford (A Single Man)'s latest film, Nocturnal Animals. The film also features an absurdly loaded cast, including Jake Gyllenhaal, Amy Adams and Isla Fisher, Kim Basinger, Michael Shannon, Armie Hammer, and, uh, Aaron Taylor-Johnson (McGarvey's fourth film trying to find interesting ways to light this charismafree schmuck, after Nowhere Boy, Anna Karenina, and Godzilla).
Phedon Papamichael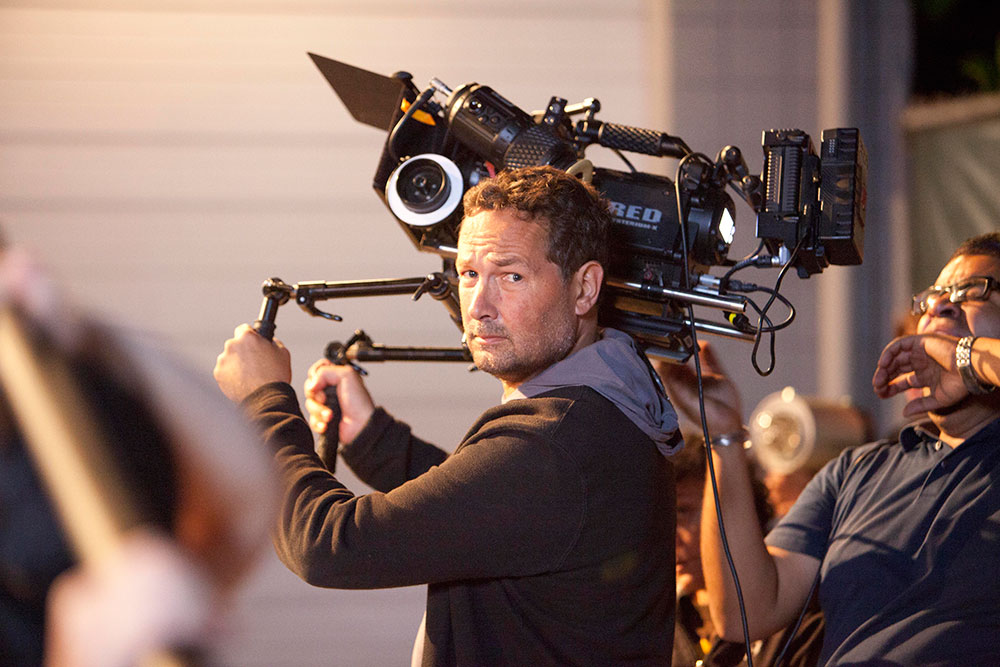 Last time I checked up on Papamichael, his only project on the horizon was a sequel to Snow White and the Huntsman that the nation was apparently begging for. His next project at least looks a little better than that; it's his fourth collaboration with Alexander Payne (after Sideways, The Descendants, and Nebraska), the sci-fi social satire Downsizing, about an impoverished couple (played by Matt Damon and Reese Witherspoon) who elect to shrink themselves, only for one of them to back out after the other has already gone through with it. It will be Payne's first film to be co-written by Jim Taylor since Sideways, and Annapurna Pictures will be footing the bill.
Bill Pope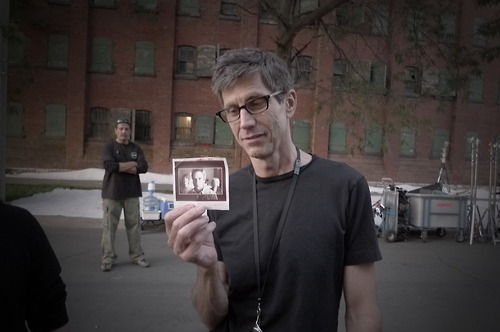 Last time I did this series, I didn't know for sure if Bill Pope would be shooting Edgar Wright's latest film. Then I had a dream where I was with Edgar Wright and kept wanting to ask him if Bill Pope would be shooting it, but I never did. Then I posted about the dream on Twitter and Edgar Wright himself said yes, Bill Pope is shooting Baby Driver. And then I was like, this is a story.
Philippe Rousselot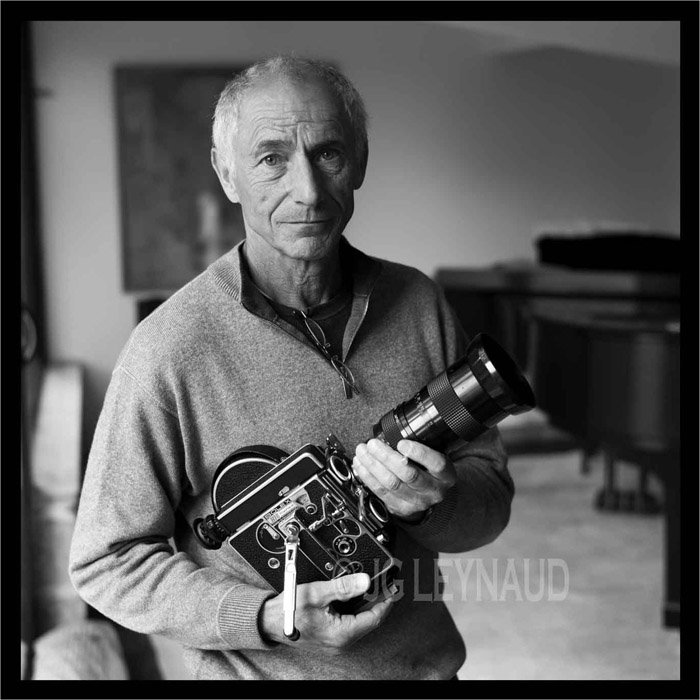 Philippe Rousselot got his start working as a crew member on some of Eric Rohmer's films, and has since become an acclaimed DoP in his own right, shooting Diva, Hope and Glory, several Neil Jordan and Tim Burton films, and, most recently, the Guy Ritchie Sherlock Holmes movies. His next two projects are both for Warner Bros., the first (and more interesting of the two) being Shane Black's The Nice Guys, which looks to combine deliciously Blackian dialogue and scenarios with an even keener visual style than Black displayed in his first two directorial efforts. The second is Fantastic Beasts and Where to Find Them, in which the Harry Potter cash cow is milked some more, 'cause hey, it's still got some left! At least Katherine Waterston will probably get some mainstream recognition as a result of it.
Bradford Young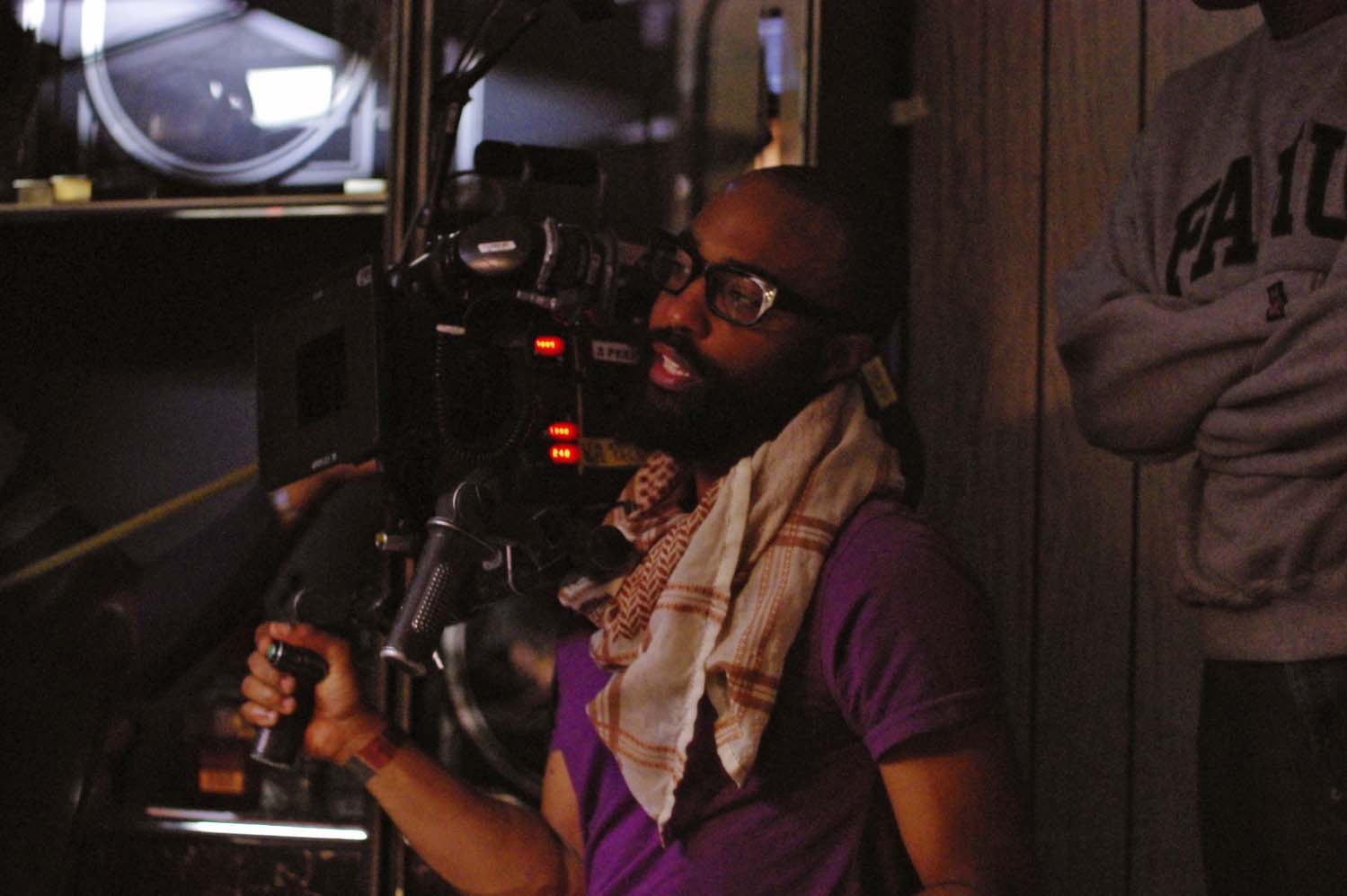 The last time I covered what Bradford Young would be shooting in the near future, the list was four films (including Denis Villeneuve's Story of Your Life and, randomly, the HBO Nora Ephron documentary Everything is Copy) long. Now that one of those four films (Pawn Sacrifice) came out and died a quick death, it's back up to four with the announcement that he'd be shooting Beat-up Little Seagull, the latest film from Andrew Dosunmu, whom Young worked with on Mother of George and Restless City.