I'm going to open this one up with a mea culpa. Though there were some sketchy but loveable films in my favorites of 2016, my picks for the most dire films of the year is much more seemingly contrarian. The majority of these films aren't so much as egregiously terrible as so close to the verge of being good that they end up sucking hard. Still, I feel like a counter-hipster when I say that I hated most of these films in advance screenings before everybody loved them.
---
10. Eye in the Sky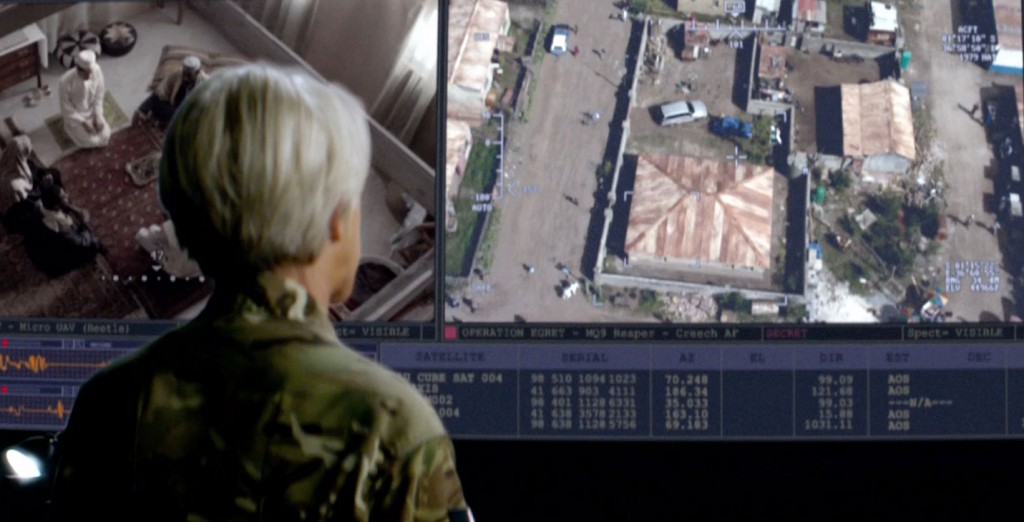 At its heart, Eye in the Sky is liberal pro-war pro-government claptrap that is pretending to have a conversation about the value of an innocent life during wartime. In some faraway Middle Eastern hut, a terrorist is getting ready to send somebody on a suicide bomb run in a public place with many lives at stake. A secret agent has infiltrated the house with a plot-point-providing camera that flies around like a bug, providing video and audio feed back to London military intelligence who are about ready to bomb the hut and the terrorist in it. But, when a little girl starts selling bread about 15 feet away from the hut, the soldiers (and thus the audience) manning the remote drone missiles have a moral crisis: is collateral damage acceptable when you're at war? Is it acceptable to take the life of this one girl in order to stop these bad men from bombing a public space?
The problem with Eye in the Sky is that it isn't interested in the topic of whether the war itself is justified, or even whether the Western military presence should even be there. War in the Middle East is a given, and the bad guy is indeed a bad guy. The core military action is justified and cleared with international governments, etc etc etc. Instead, Eye in the Sky wants to have a masturbatory conversation about wartime casualties, and whether or not Western governments are ever justified in taking an innocent life. The conversation is rather silly, and full of hand wringing about faux morality while still maintaining that war and remote assassination is completely justified. By positing that we're technologically advanced enough to target bad guys while mitigating collateral damage, Eye in the Sky justifies finger-wagging against civilian death.  But, it misses the big question: whether the action itself is moral.
---
9. London Has Fallen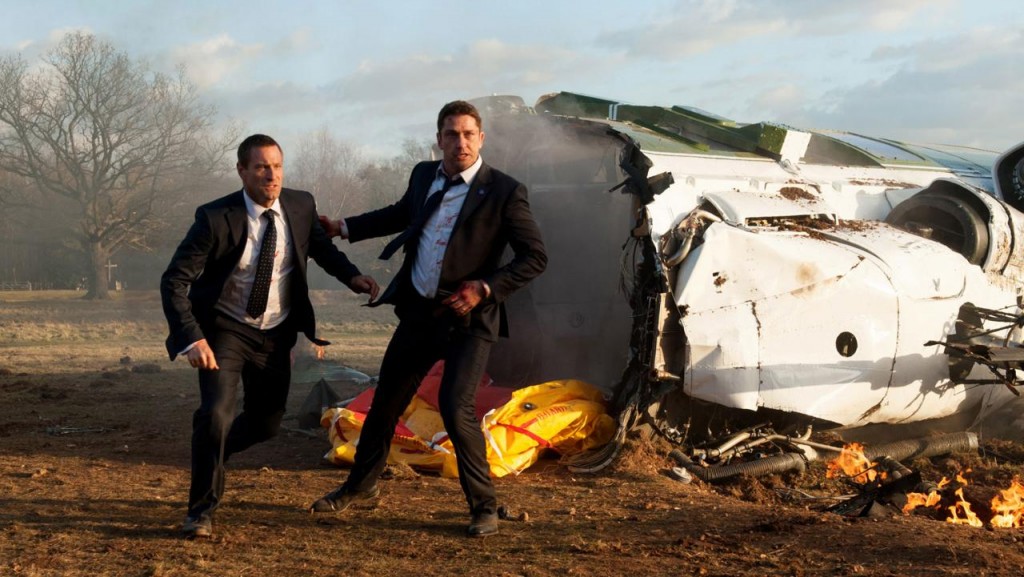 On the complete ideological other end of the spectrum is London Has Fallen, a jingoistic pro-American action movie which should be seen as Anti-American, pro-terrorist propaganda. Five years ago, the American government takes out a bad man (an arms dealer in this case) via a remote drone. But, instead of handwringing over the life of one little girl, they go whole hog and blow up the dealer's family on the day of his daughter's wedding. In the present day, the surviving arms dealer is seeking revenge for the harm inflicted on his family members, and sets up a trap in London to kill all of the major heads of state including POTUS.
During the London siege, brotastic Gerard Butler (of Gods of Egypt fame) saves the day by protecting POTUS, but not before he helps destroy half of London, including blowing up a massive building in downtown London. Where Eye in the Sky pussyfoots around with seeing one girl as unacceptable collateral damage, London Has Fallen plows through dead bodies with a bloodthirsty zeal rarely seen outside horror movies. Ultraviolent set pieces rule the day, all in the name of saving POTUS and justifying American actions against the arms dealer.
Besides hacky camerawork and terrible editing, what makes London Has Fallen particularly egregious is a misuse of Angela Bassett as the head of the CIA. Here, she has a fear of guns, and mostly cries and speechifies about how great POTUS is. Her death scene comes dreadfully close to the scene in The Critic's satire of What's Love Got To Do With It. If this is the best we can do, I'm totally siding with the arms dealer.
---
8. Hail, Caesar!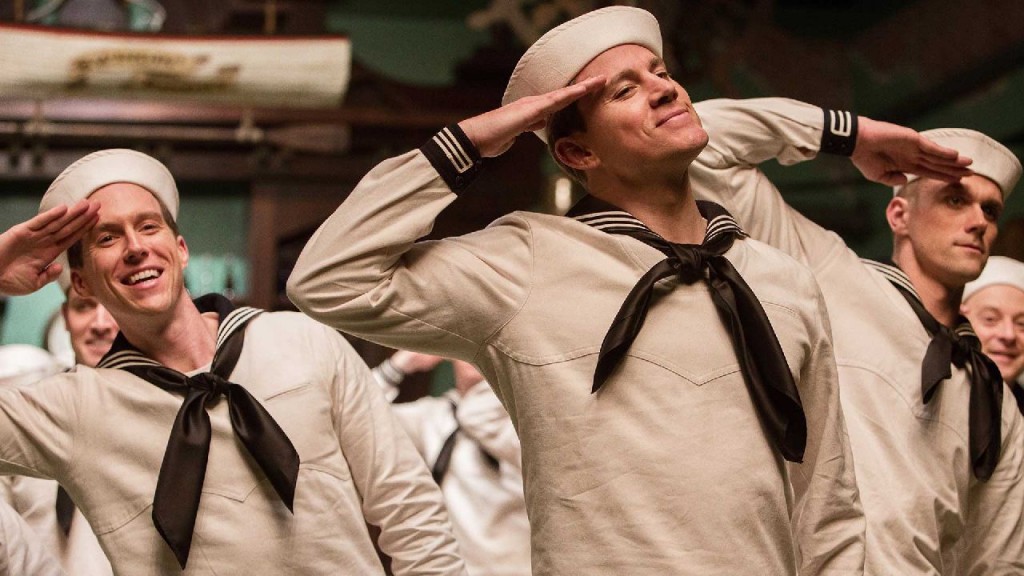 The Coen Brothers love doing showbiz satires, and they usually do them so well. But, Hail, Caesar! is so dedicated to its constant references to old scandals and shoddy genre films, it almost loses its way fast. Eddie Mannix is a fixer for a Hollywood production company who hides everybody's scandals so that the Hollywood hype machine can roll on undeterred. Hiding pregnancies, homosexuality, and communist gatherings, Mannix finds himself embroiled in all the nasty drama and dirt of the Hollywood propaganda machine. Meanwhile, The Coens fill Hail, Caesar! to the brim with lousy-ish recreations of their favorite genre pieces. Unlike their previous movies, Hail Caesar's balance of winking quirkiness and knowing satire is way off. Few sections of the movie work on their own, and no real point is being made other than "Hollywood was always a real cesspool, wasn't it?" It's just so…pat.
---
7. Green Room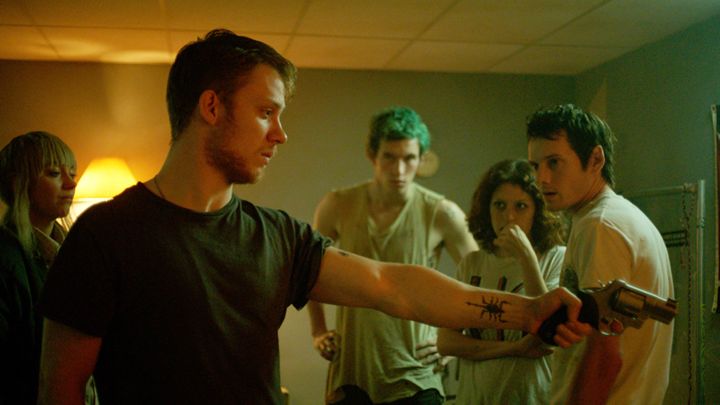 Taking more than a few notes from John Carpenter's Assault on Precinct 13, Green Room is a siege movie where a punk band gets in way over their head at a skinhead bunker after inadvertently witnessing a murder. They have to work their way out using the very few wits they can pull together. Meanwhile, Imogene Poots steals the whole damned movie as a drugged-out street smart outsider of outsider punker gone wrong. By being cautious on the gore and violence, predictably plotted, with no real left turns coming once the plot gets rolling, Green Room is an exercise in tension that never arrives. It's filmed nicely, there are a few decent sequences, but as a whole it never grabs the audience and it purposefully doesn't shake anybody. Considering that tension is all it has, Green Room doesn't have much left to offer.
---
6. Midnight Special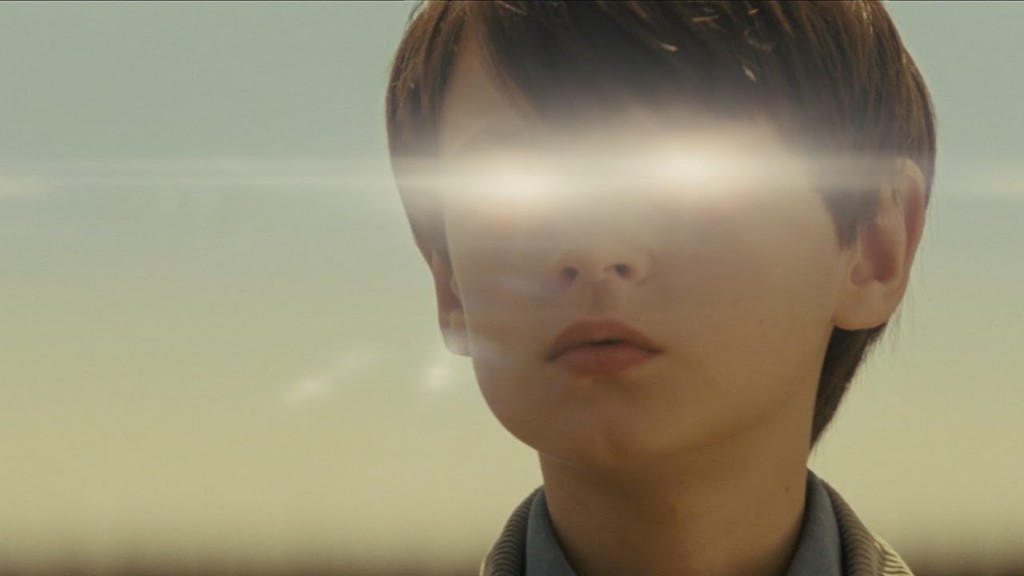 J.J. Abrams imitated Spielberg with his 80s-inspired Super 8, a take on the E.T. Genre. Here, Jeff Nichols imitates J.J. Abrams imitating Spielberg with a different take on E.T. Midnight Special is about a father running away with his son to protect him from various groups who want to possess him. Filled with half-assed metaphors about fatherhood and growing up different, Midnight Special is a special kind of hollow where the A-Plot is so blatantly unpredictable it has nothing to do with the deeper meaning Nichols is attempting to infuse in it. The J.J. Abrams Mystery Box, when opened, does nothing but disappoint and ruins a perfectly acceptable film in retrospect.
---
5. The Witch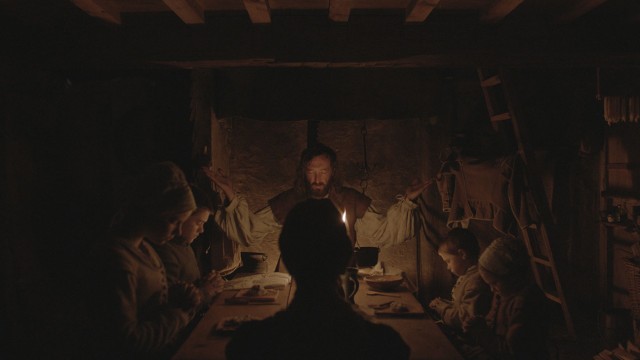 Of all the movies on this list, The Witch is the one with the biggest identity crisis. Is it a horror movie about a family of exiled ultra-Christians who are terrorized by an actual witch, or a movie about a family turning against their eldest daughter because misogyny? Or is it a radicalization narrative? The Witch tries to be all three at once, with each thread having elements that contradict each other to the point of being a vague ball of ugly humanity without actually having a point or even a coherent story. The script from first time writer-director Robert Eggers makes matters worse by giving each character diarrhea of the mouth, spewing pages upon pages of dialogue in the attempt to obfuscate its lack of purpose. The intense amount of stylized dialogue and limited setting combined with a fairly LaBute-ian camera to make the whole movie feel more like a stage play than to pull you into the world where witches don't actually exist.
---
4. Pride + Prejudice + Zombies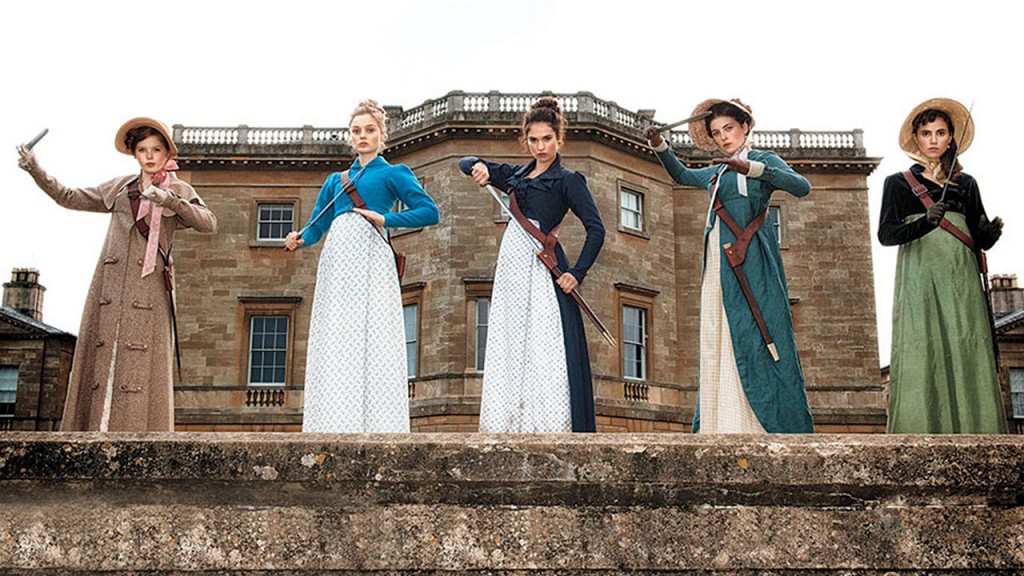 Pride + Prejudice + Zombies wishes is could be as conflicted as The Witch, but instead is a boringly rote affair where they interjected Pride and Prejudice with zombies and ninjas (why zombies and martial arts are meant to together, I haven't figured out). What starts out as a biting social commentary on rich (ninjas) vs poor (zombies) quickly devolves into a rote championing of the moneyed interests protecting their wealth against the starving masses. There is so much potential for actual discussions about class difference and isolation, but it all gets swallowed by inept filmmaking, and boring action sequences. What starts out as a fun zesty romp becomes dull as dishwater before the first act is even over.
---
3. The Angry Birds Movie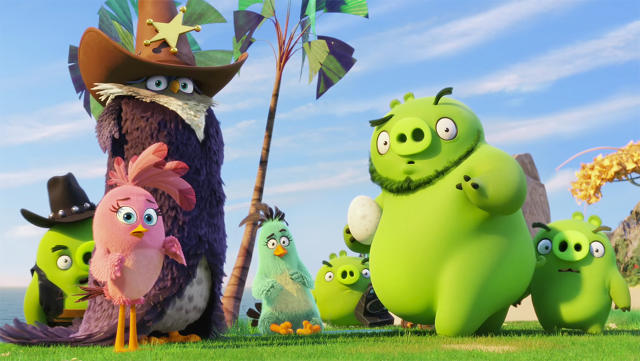 Class warfare is all over Hollywood lately. Fueled by the success of The Hunger Games, even the most populist of pop movies seem to have political and wealth inequality layered deep into their metaphorical stories. The Angry Birds Movie is one of the most rote abusers, separating the topics into the happy-go-lucky wealthy tech-averse birds who find themselves on the short end of the stick when they invite capitalist pig royalty onto their island. Of course, the answer is violent warfare through slingshots and bombs. Of course, The Angry Birds Movie champions nationalism and isolationism instead of globalization. But, it's not the politics of The Angry Birds Movie that makes it terrible, but the absolute inanity of everything else in it. This is a cartoon for kids that makes explicit references to 35-year-old R-rated horror movies with no context or insight. It misinterprets pop culture detritus for humor and/or insight into the human condition. And, the third act-length action sequence is just a lot of visual noise without much artistry. The final act is the equivalent of jingling car keys at a baby, only the baby is the audience.
---
2. Those People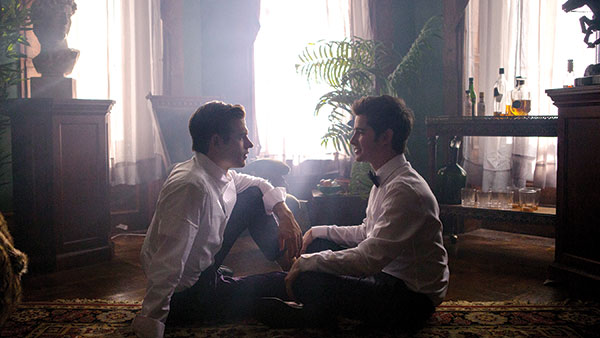 Those People has the distinction of being one of the only gay movies I have ever walked out on. A bunch of rich selfish twits moan endlessly on their state of being without the self-awareness that they're doing it to themselves. Gorgeous cinematography does nothing to save a movie in service to characters who deserve to be quarantined in Atlantis without helmets. To make matters worse, the movie is bloated and slow, making you spend far more time in the presence of these idiots than is actually necessary to service their rich bitch plot. I had nothing to do once I walked out of the movie because I had tickets to the one following in the same theater, but I still think sitting in a park was a better use of my time.
---
1. Sunset Song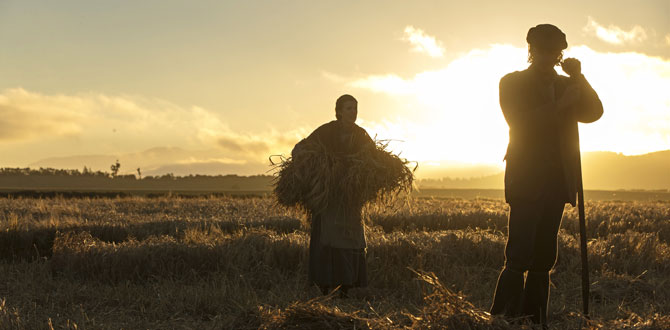 Speaking of gorgeous cinematography getting destroyed by terrible editing and a bad story, Sunset Song is the most insufferable movie of the year. Terence Davies' new movie is a yearning historical that masks its miserablist formula. Following the story of a young woman who has to abandon her dreams of teaching in order to run her farm in pre-World War 1 Scotland, Sunset Song feels like a compendium of clichés run through for the pleasure of old people who love yearning for the days when they had to walk uphill both ways in the snow. Cloying voiceover, sweeping vistas of nature, communal singing, abusive men, powerless mothers, suicide, finding strength in self, cycles of violence, repeated sexual assault, other bits of misogynist condescension, and drastic character changes all make their way into this dumpster fire. Much like Grandpa Simpson, Davies takes his sweet time telling this story stringing out details and scenes for no reason other than he's lonely. At several points, it seems like the editor actually fell asleep with lengthy conversational pauses bloating into oblivion without so much as even a reaction shot. The score further accentuates the cloying nature of the old hate storyline, compounding all of the problems Davies has with storytelling. By the time I was laughing at the final shots of the film, and oh there are some doozies, I realized that this movie is condescending to a very specific audience. Where I walked out of Those People, Sunset Song is the one I wish I had walked out, up to the projection room, and destroyed the hard drive it was projected from.
P.S. Who the fuck films scenes in 70mm but allows their movie to be projected in digital? Terence Davies that's who. The 70mm has a gorgeous look that's been stomped all over by the digital compression. It's a terrible aesthetic choice that fits right in with the rest of the movie.