(In light of the two-pronged nature of Mike Mills' latest project, I have decided to split my article on I Am Easy To Find into two; one on the short film, the other on the album. The article on the album will hopefully come out within a week of this one.)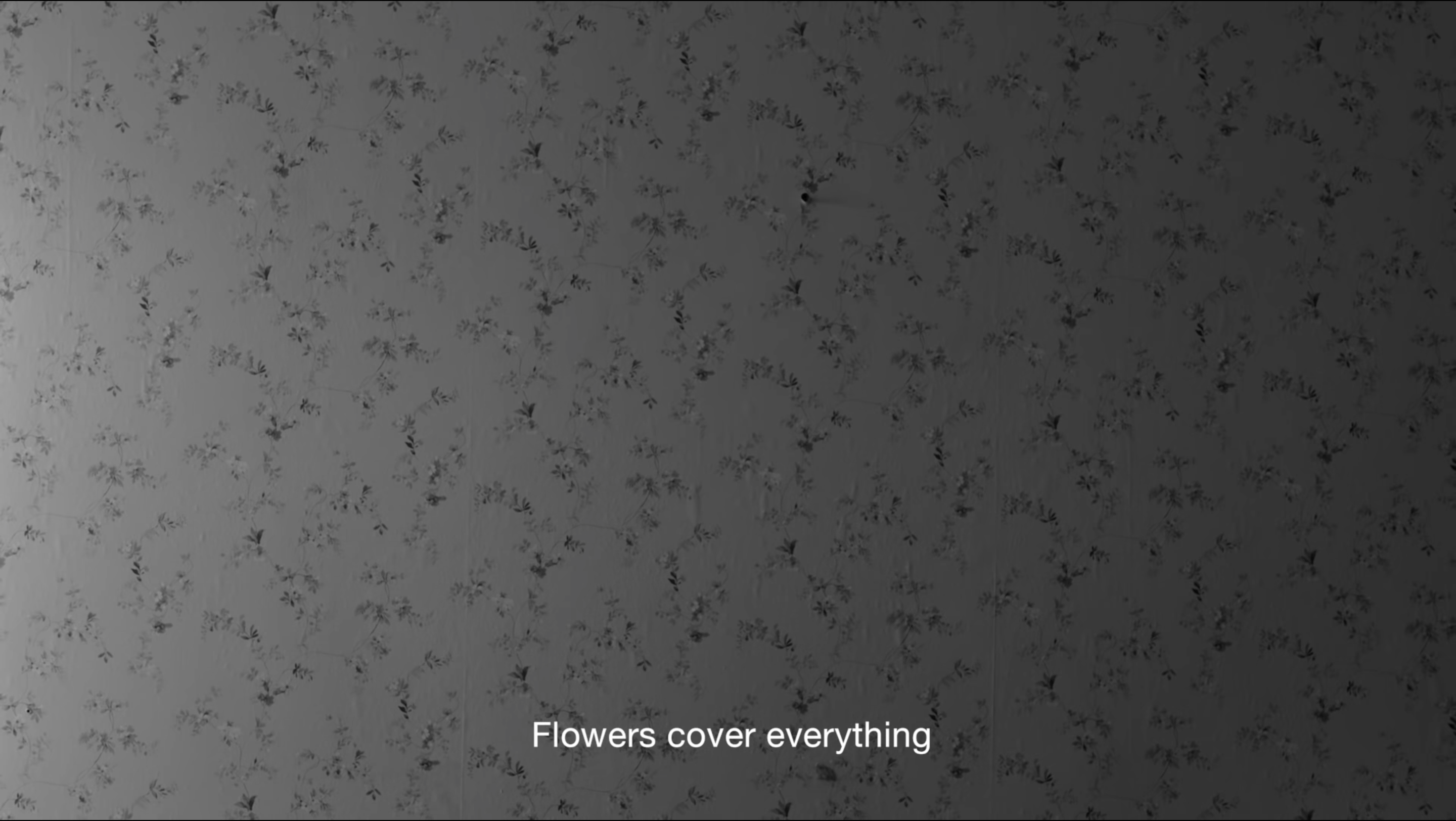 Let's start with the title, because it's a lie. Nobody is as easy to find as they may seem, and Mike Mills has spent his entire career focusing on this very thing. People are not their houses, paperboys are not their professions, and parents aren't the front they put on for their children. How easy to find is a father living a lie for a half-century, or a mother who remained a mystery to her son even after death? Mills tries to find them through montage, searching through history for hints to their true selves, but he's always on his skateboard, trailing behind them. Let's not forget the most painful scene in 20th Century Women, when Jamie's belief that he's found Julie is brutally rebutted; "that's your version of me, that's not me."
But is being easy to find even that worthy a goal? Being easily accessible just leaves you open for heartbreak and mistreatment, or can it be the direct result of heartbreak leaving you unable to move forward. In the titular song on the accompanying album, the subject is only easy to find because they're "still standing in the same place where you left me standing". And the attachment brought about by finding someone can only end one way; oblivion.
That all being said? Alicia Vikander is very easily found in this short. She's all over this thing. Look, there she is in the header!
The Background
Soon after 20th Century Women finished its moderate awards run, acclaimed indie-rock band The National released their seventh album, Sleep Well Beast. This wouldn't matter except that Mike Mills, possibly beginning another five years of downtime, approached The National with the idea of doing a video for the album. But the band loved Mills' work so much that they decided to collaborate on something more substantial than a video, giving Mills scraps of songs they had worked on but not finished in the hope that he could build a short narrative around them. He did just that, shooting a short film largely in secret with Alicia Vikander in the lead, but it was then decided that the band could find some use for the scraps too, working on a new album in conjunction with Mills' short film. And this is how I Am Easy To Find was born.
The Film
The concluding montage of 20th Century Women is the film's emotional haymaker, tearing apart bonds that have taken two hours to develop with the callousness of someone pressing the fast-forward button. The characters leave each other without so much as a goodbye, and Mills has each of them chart out the ensuing decades of their lives in brief narration. We could spend an additional two hours with these people, but Mills barely gives us two minutes total, and the lost time hurts. Mills, the sad bastard that he is, has now made a film that is just this montage for 26 minutes.
Mills has never been one for linear storytelling (let's not forget how thoroughly he was defeated by a prewritten narrative structure with Thumbsucker), and this is perhaps the closest he'll ever come to that. The macro structure of I Am Easy To Find proceeds in chronological order from start to finish, because it is about a life from start to finish. It begins with the main character's birth, ends with her death, and passes by the expected milestones in between; a marriage, a child, a parent's death, etc. But, as expected for somebody who finds skateboard tricks as integral a part of recent history as global warming, the little details Mills chooses to focus on make this a lot more than a simple portrait of a life.
In the words of Fletcher Munson, first, Alicia Vikander is born. Then the trouble begins. She discovers her hands, feet, and the orange color inside her eyelids. Milestones pass by unremarked upon (no emotional scene of her first words here), but she keeps getting older with each cut and gaining new experiences. These experiences are conveyed both in images and in subtitles, which do the job of getting across information when the dialogue is mostly drowned out by music. Sometimes the experiences are grand realizations; the feeling of love, suddenly aware of energy all around her, becoming aware of cruelty. Sometimes they're big events in a person's life; her first period, the first "I love you", saying goodbye to her mother, going to college. And sometimes they're things that only Mills would find interesting; the hum from the speakers, the feeling of the rug on her body, new television shows. There are moments that may strike one as yet more Mills autobiography, like the mother and father dying in short succession, but there are many more that exist purely outside him. And there is, of course, the inevitable conclusion. It's all over in not even a quarter-hour, pressing the fast-forward when you want to savor the time. Oh, and Vikander looks 30 whether she's playing a newborn or an old lady.
There are two ways this premise can go wrong. One is making it merely an arch little experiment, a cool idea built around cool imagery with not much else to it (one can imagine this as an art installation, with the various scenes playing out in full on different screens). Another is making it a glorified insurance commercial, a banally sentimental look at how precious life is (one can also imagine Dennis Haysbert coming in at the end and gravely intoning that even the ageless need life insurance). So thank god Mills is both a recovering graphic designer and a middle-aged sap, because this combines those approaches until they even out into something heartbreaking but not goopy. Mills has long been fighting a losing battle against the urge to narrow down his aesthetic choices to "it looks cool", and this is filled with cool ideas that may not be able to quantified beyond that (when asked why he chose the colors he did for the interstitials between the scenes, Mills had no idea besides that it seemed right to him at the time). And if 20th Century Women's naturally lit aesthetic suggests something tethered to reality, the black-and-white here brings an air of romanticism, taking one step out of realism at all times. It's a technique Mills used a lot more often early in his career, and some of those earlier works are even quoted here, like a subtitle that nods to his Air documentary Eating Sleeping Waiting and Playing or visual nods to a short film he made for Kate Spade of kids reading famous authors in a forest.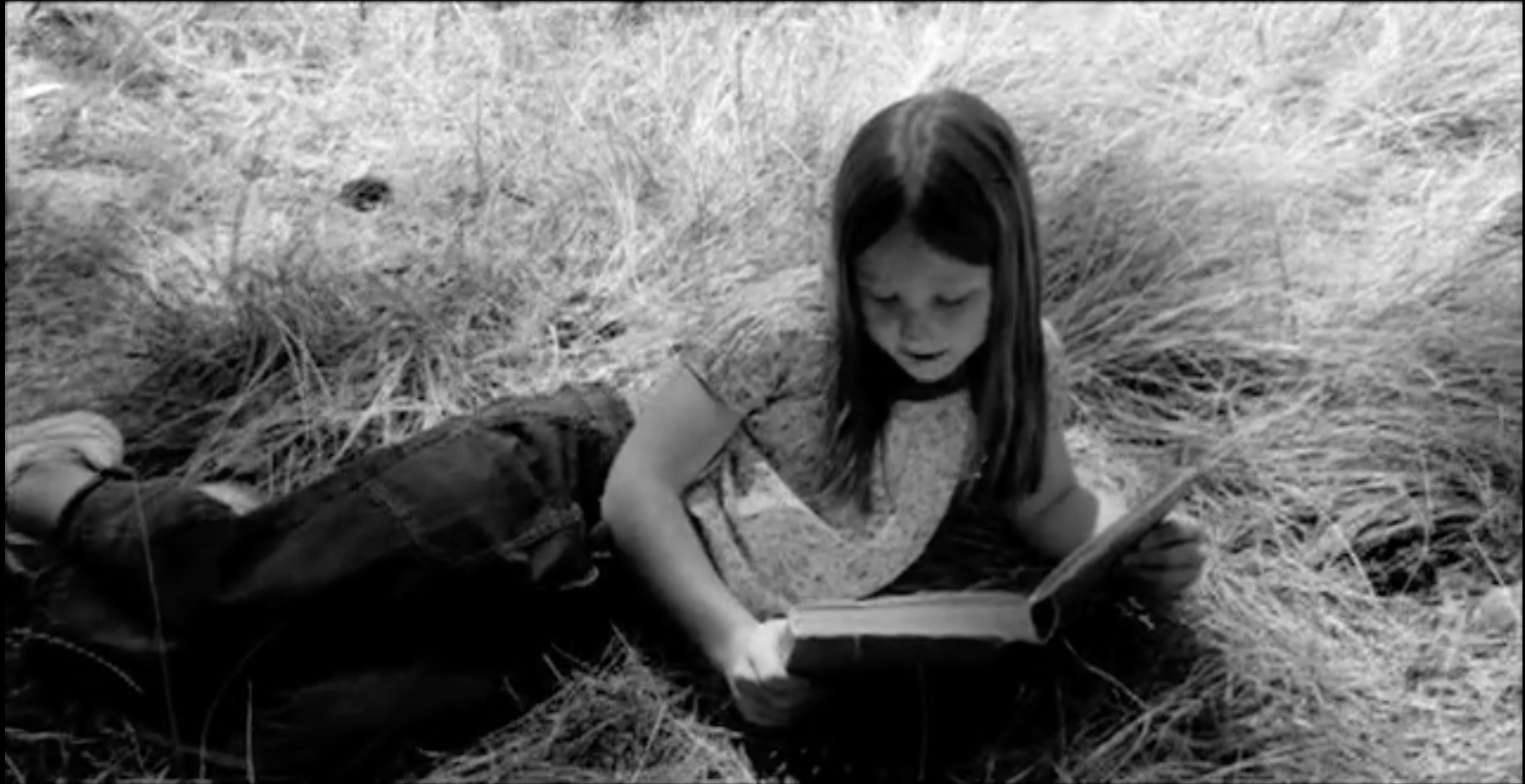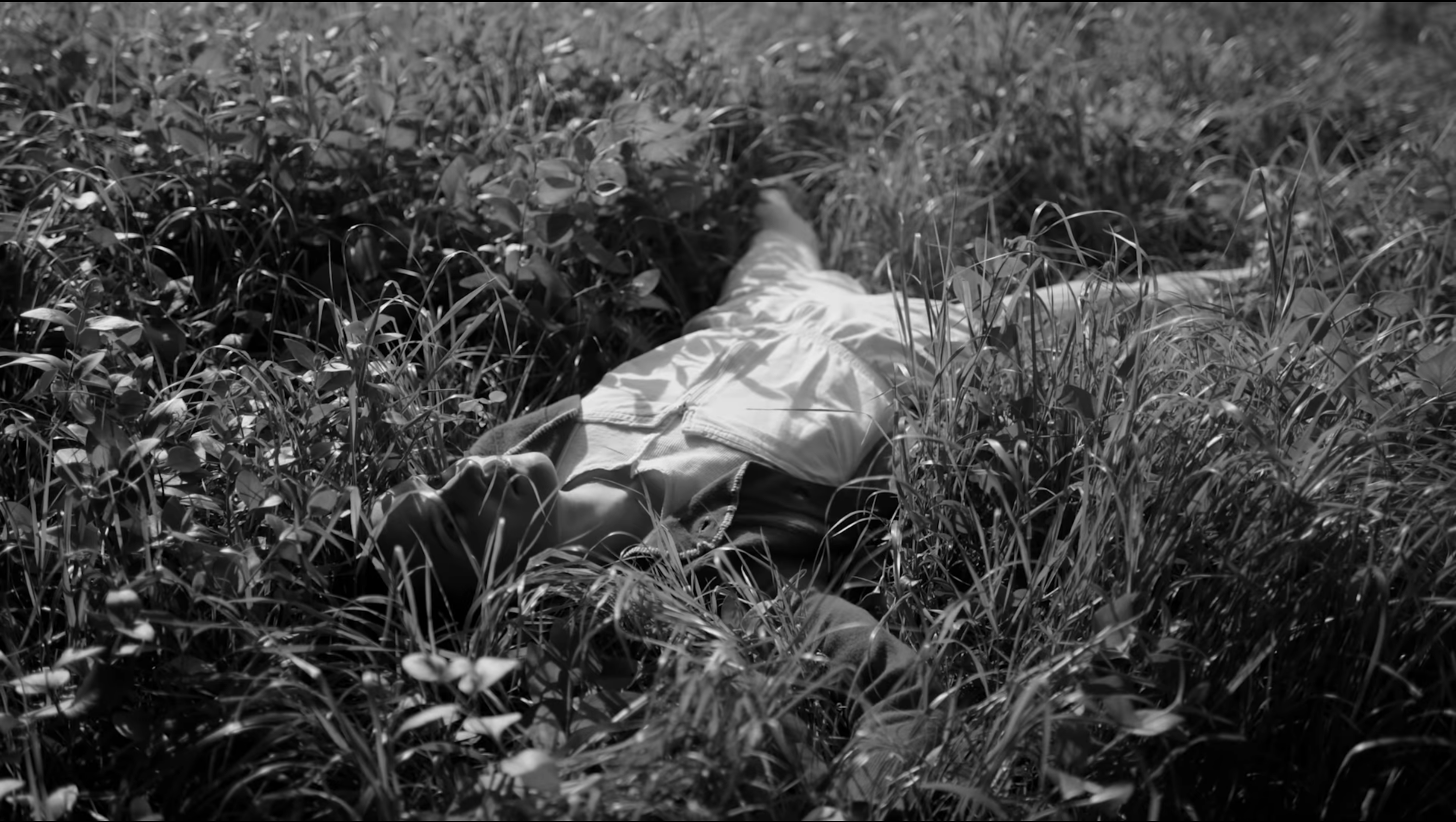 And yet, even with a style that would seem more distancing than emotionally resonant, Mills creates something moving. Part of it is that what unfolds in this gorgeous package seems true to life. The events that occur in front of Mills' lens are often banal, trivial enough that they likely wouldn't be noticed if Mills didn't render them as beautiful as he does. A Dissolve comment I still recall five years later called the cinema of Richard Linklater "life as you remember it, slight visual enhancement included"; Mills presents life as you remember it and glorifies it in the frame, because he believes in the value of even the most minor events in one's life. And even the subtitles, a distancing device he used in a goddamn Moby video, serve to really make you pay attention to every passing moment in a life. You could glaze over what's actually being conveyed in a scene without them, lost in admiring the film as a quick slideshow of pretty images, but the subtitles send you right back down to earth with Vikander, sometimes devastatingly, like the offhand, never-again-mentioned detail of "the man who talked her into the bathroom at the department store." Mills knows it's all going to go fast, so he wants what he's displaying to linger beyond its brief screentime; that way, the moment when it all goes away hurts like it should.
What I keep coming back to thinking about in Mills' recent oeuvre is his roving camera. On the commentary for 20th Century Women, he says it's his own white-bread, WASPy way of imitating Fellini's style-for-style's-sake approach, but that just makes it sound like a dry technical exercise (I'm thinking of another recent epic 1970s memory piece here, one that rhymes with Schmoma). What separates Mills' camera from, I dunno, Schmalfonso Schmuaron aimlessly spinning his camera around a house is the sense that there's something going on behind the lens. The camera movements are so deliberate and unflashy that they're unsatisfying if you're just looking for a style-over-substance experience, so there has to be another, possibly unconscious reason for them to be there. When watching a Mills movie, you're aware of there being a person behind the camera, but in a way that deepens one's relation to watching the movie. In Women, he uses the camera as a way of visualizing the fickleness of his memory, where the mind's eye is never quite sure of objects and people's spatial relations to each other. Every dolly-in and -out is Mills trying to position his memories in the way they really happened, and he never succeeds. The camera is an invitation to Mills' headspace, and his pain about it becomes yours. In I Am Easy To Find, where Mills' memories aren't the ones being shown, it presents more as an out-of-body experience, where the viewer is put in Vikander's shoes as her ghost, wandering aimlessly through the halls of her old house. She comes in close to her past self but can never reach her, mirroring the viewer's own attempts to dig into this person before it's too late.
A little more about ghosts. In his commentary for the short, Mills reveals that the short was entirely shot in an abandoned town, designed to house mentally disabled children and their caretakers. There were little suburbs, factories, workplaces, and schools built, serving as shadows of many little lives like Vikander's that either ended or moved far away. Here is another tragedy; Mills ever-so-briefly brought life back to a deserted place, filling it with new life, and then stripped it away once again. The sadness of one life lost becomes the sadness of all these lives left behind.
The Performance
In a very Mike Mills turn of events, Alicia Vikander met Mike Mills at one of his dinner parties and loved Beginners so much that she told him she had to work with him (no word on whether she interrupted the dinner party with talk of menstruation). Since her breakthrough 2015, she's done a fine job of being in films that got bad reviews and sank like a stone, almost to the point of making one forget her talent. No longer, because Vikander's work here will remind you that she is a force to be reckoned with.
Adults playing children leaves the door open for, as Griffin Newman astutely put it, half-assed improv exercises disguised as performances. Even leaving aside the inherent creep factor of an adult putting on childish affectations, a lot of the time they're also fatally unspecific; a five-year-old acts differently than a ten-year-old, but Robin Williams in Jack oscillates between the two with seemingly no idea of this. On the level of accurately conveying the range of how a child at different ages acts, Vikander's performance is an unqualified success; you see a progression in movements and mannerisms with each cut. This would be enough for most. That she plays a child convincingly without falling into the inherent creepiness of an adult person hanging around children and acting like them is even more impressive, and would be more than enough for most. But then she has to make you actually feel stuff over this absurd concept, and even gradually make you set aside the work of judging the performance and just make you empathize with this weird, ageless person.
Without dialogue as a crutch, Vikander sells you on this person's humanity just on the back of how naturally she moves her body and interacts with the spaces around her. All three female leads in 20th Century Women gave similarly expressive physical performances (most obviously Greta Gerwig's dancing, but even just the way Annette Bening held her cigarettes), but they had the benefit of fun back-and-forths to center their motions around. Vikander is given no safety net and delivers on their level, playing in the environment like she's been living there long before the camera starting rolling. Perhaps this isn't a surprise for an Oscar-winning actress, but she's so naturally magnetic even given nothing that the tragedy of the film becomes you wanting Mills to slow down and spend a little more time in her company. It's a towering performance given the compact timeframe and everything seeming to work against her, and the best I've seen thus far this year on several levels. May Vikander bring this level of commitment to… Tomb Raider 2?
The Music
And then there are the songs, the film's ostensible raison d'être. Since many of them were written before the movie was made, one might expect Mills to build a story around them. Instead, the songs serve the same purpose as Roger Neill's score in Women, ported from somewhere outside of time and space; they're even jumbled together to make them more of a soundscape than a soundtrack. There are brief, beautiful moments when they click into place; when Vikander is singing the lyrics to "I Am Easy To Find" in a field, when "don't walk away" accompanies Vikander sprinting into the distance, when the words of a children's book suddenly get echoed by Matt Berninger. But Mills isn't really interested in using these songs to pedantically explain Vikander's life, and instead lets the connections be oblique and purely subconscious on first viewing. Mills opens with Vikander entering the world to "Quiet Light", a song about trying to live after a breakup that instead becomes a hymn to the beauty and terror of a world that's new to you. Over the first shot of Vikander's mother, Berninger sings "It's you that I think I hear in the quiet light", suddenly made a baby wondering about this strange person in unfamiliar light. The bulk of Vikander's life is bookended by "Oblivions", a song that, as written, is about the commitment of marriage, but it plays over Vikander as a young child and as an old woman having lost her husband and facing down true oblivion. Mills particularly hones in on the line "I still got my fear", just as true for a child adjusting to the big, scary world around them as for an old woman confronting the reality of death.
Early cuts of the film had Berninger singing every part of every song, which even for a project as out-there as this one would've created a fatal disconnect between image and sound. So Mills splits the vocals between Berninger, several female vocalists, and the Brooklyn Youth Chorus, the latter two perspectives allegedly "closer" to Vikander's. But Berninger remains in the mix, because Mills understands that a person's psychology isn't so obviously broken down into age and gender; everybody has more than one person embedded in their DNA, and a diverse chorus of life is more accurate to the human experience than any one voice ever could be.
Over the credits, we finally get a National song played in its original form, "Light Years". On one level, the song addresses the idea that the character we've just followed from birth to death is fundamentally unknowable. "The glory of it all," the beauty of this life among many, "was lost on me / 'til I saw how hard it'd be to reach you," Berninger sings, admitting that Vikander is not nearly as easy to find as he once thought. But there is hope. Throughout the film, the male characters talk of being underwater, of almost drowning and believing it to be their way of flying. Berninger accordingly brings water imagery into his songs, in one song singing of walking into the ocean because "underwater you're almost free." Meanwhile, the women in the short talk of outer space, reading books about flying to distant planets. It's not that either experience is superior; they both offer a chance to escape one's self for just a little bit. As the credits roll, Berninger has finally gotten to the point where he understands this; he speaks of his distance from Vikander in light years, hopelessly following her on her journey into space. Until this point, he was earthbound, but now, having seen a life through her eyes, he discovers that she's just a little bit easier to find.