It's amazing what a little quick communication can do.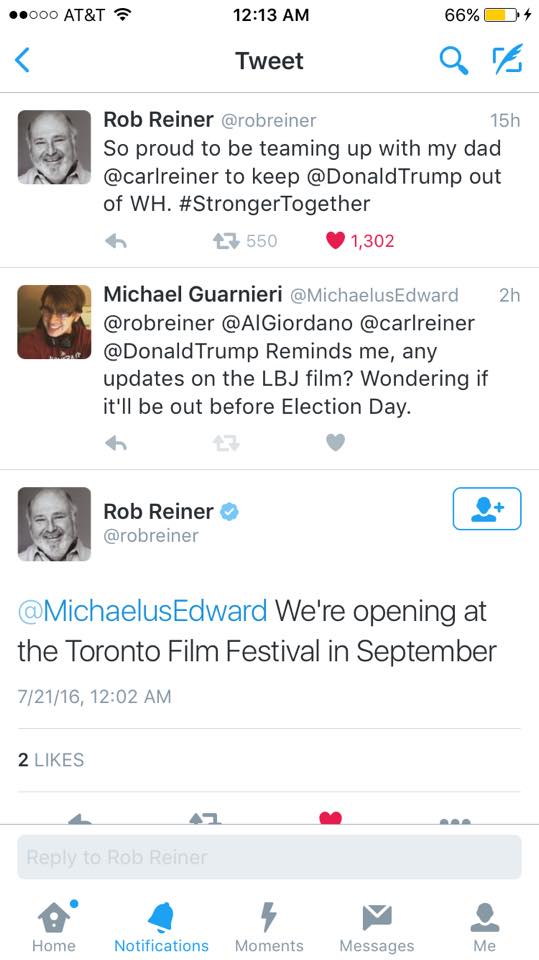 Yep, that's yours truly, getting a scoop the old fashioned way — by asking a stranger on Twitter and hoping they'll answer.
Anyways, apparently Rob Reiner's upcoming Lyndon Johnson bio LBJ, starring Woody Harrelson as the late president and Jennifer Jason Leigh as his wife Lady Bird Johnson, will be opening at the Toronto Film Festival this September. Mark your calendars accordingly.
LBJ is the second major Lyndon Johnson-centric film to come out in 2016, following HBO's Broadway adaptation All the Way, starring Bryan Cranston as the controversial "Landslide Lyndon."
You heard it here first, folks.