This new segment of The Solute chooses 5 movies from a past year. Today, we look at March 1985.
---
Top of the Box Office: Police Academy 2: Their First Assignment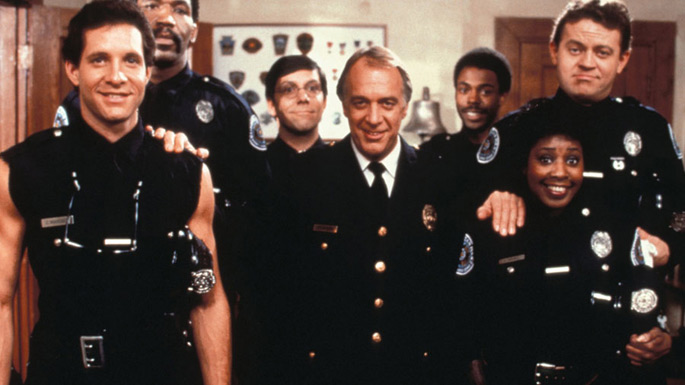 In March 1985, Steven Guttenberg was at the top of his career. He had just come off a 1, 2, 3 punch of Diner, The Day After, and the surprise hit Police Academy. Released in March of 1984, the original Police Academy was a dirty R-rated dumb comedy that poked fun at bad cops through usage of occasionally subversive humor. For every instance of the gay leather Blue Oyster Bar used as a punchline, there was one of a tiny woman finding her voice to control men who don't want to listen. Police Academy grossed $81m, and would land at #6 of 1984's box office right between The Karate Kid and Footloose.
Police Academy 2: Their First Assignment was rushed into production with a new director, new writers, and a cushy new PG-13 rating. Even though they retained much of the same cast, the sequel felt like a rushed, desperate cash-in with a softer sensibility. Critics were cruel, but audiences still filled the theaters to a point. Ultimately, the lower quality film only made $55.6m and landed at #11 at the box office, enough of a reason to continue the series for an additional five movies, with increasingly diminishing returns.
---
Early Season Oscar Bait: Mask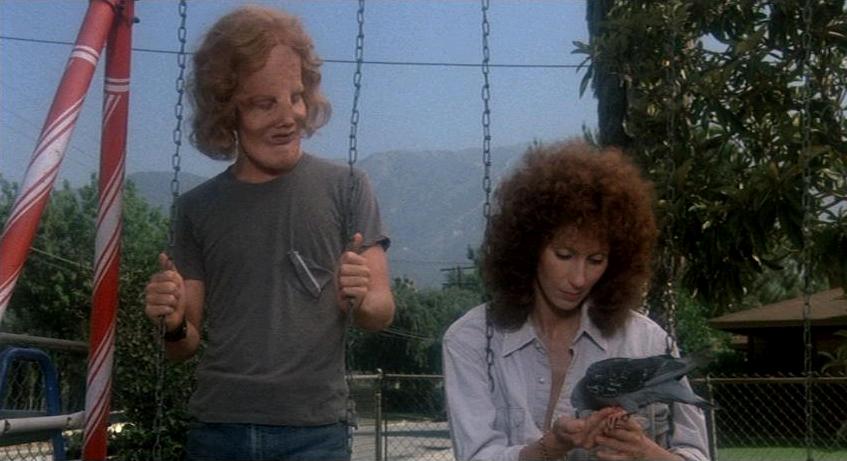 Critical darling director Peter Bogdanovich made another bid for Oscar with Mask, a touching and tragic biopic about Rocky Dennis, a boy who suffered from craniodisphyeal dysplasia (aka "lionitis"). Depicting a rare condition that affects appearance, Mask poked at the everyday judgments we make about appearances. A principal wants to mark him as mentally retarded for his appearance, though the condition doesn't affect his intelligence. Bogdonovich gives Rocky a romantic relationship with a blind girl, emphasizing how our visuals blind us to humanity. Rocky also has to deal with his mother, Rusty, a drug addicted ex-biker who is also constantly depressed. Both Eric Stoltz and Cher were nominated for Golden Globes, and Mask won Best makeup at the Academy Awards.
---
Instant Cult: Desperately Seeking Susan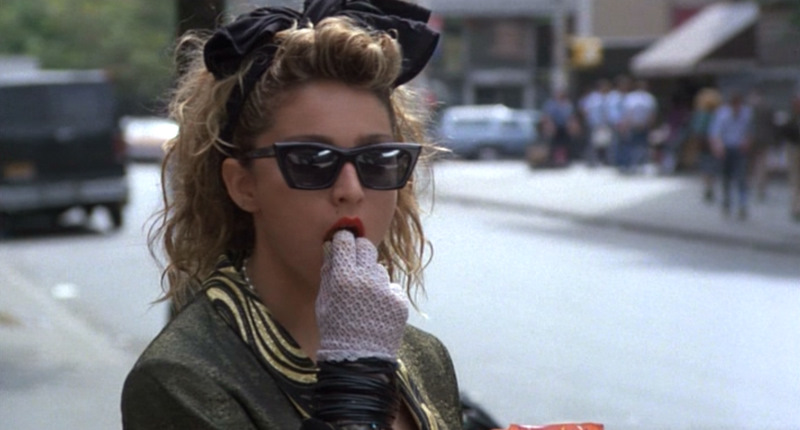 Madonna catches lightning in a bottle in her first silver screen appearance as an actress. Written by Leora Barish and directed by Susan Seidelman, Desperately Seeking Susan is a clarion call to women and female relationships. Madonna and Rosanna Arquette are trapped in a crime caper after Madonna steals stolen tacky Egyptian earrings from a guy she slept with in Atlantic City. After getting amnesia, Arquette takes Madonna's place in the city, while Madonna and Arquette's husband try to figure everything out. Desperately Seeking Susan would become an instant cult classic as Madonna's First Role, even after Madonna's cinema career suffered disaster after disaster (with occasionally redeeming bit roles).
---
Instant Cult: The Last Dragon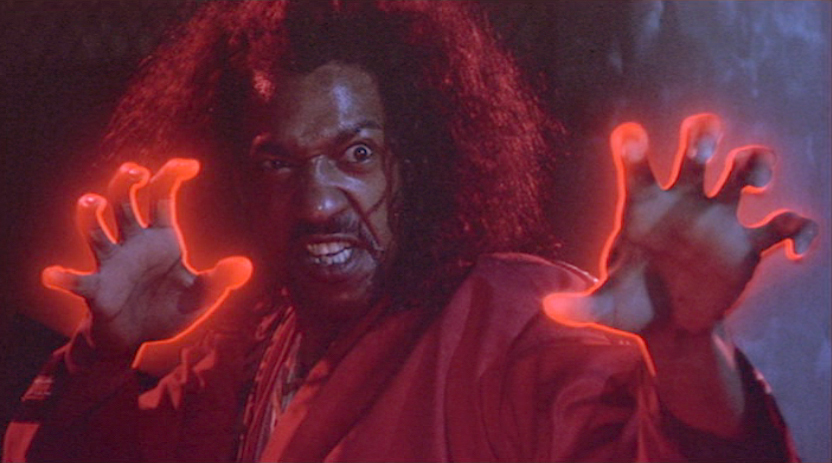 Motown Production's final theatrical feature – after The Wiz and Mahogany – The Last Dragon combined the blaxploitation, musical, and kung fu genres with an insane amount of 80s excess to create a weird silly concoction the likes of which hasn't been seen outside The Apple. To try to explain the plot would spoil the fun, but Leroy is on the search for a martial art power called The Glow. Meanwhile, Sho'Nuff is out to destroy him in order to be a top kung fu master, and video artist Vanity is kidnapped for some reason. Really, don't try to parse this, but let the whole movie flow.
---
Critical Darling: The Purple Rose of Cairo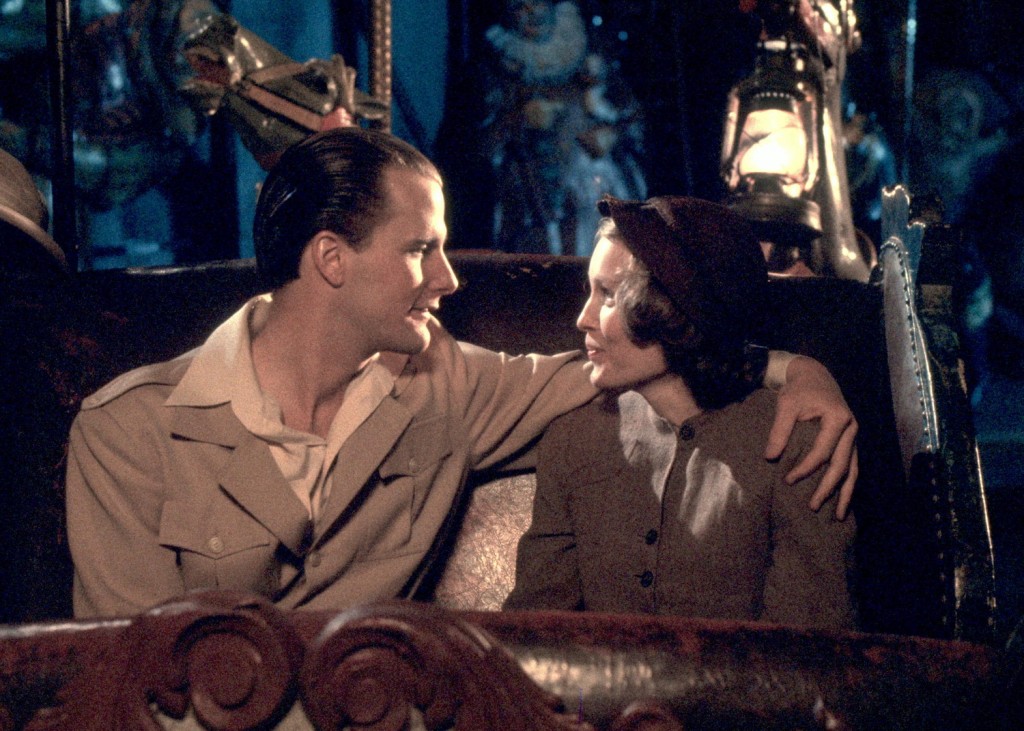 Eventually to be known as one of Woody Allen's most touching films, The Purple Rose of Cairo played to a limited audience at the time of release. The Academy Award-nominated screenplay follows an unsatisfied housewife who finds solace at the theaters. Her fantasies eventually cause her big screen hero to come to life, causing her to decide between her life and her fantasy. Purple Rose remains one of Allen's definitive classics, fondly remembered for its skillful examination of the audience's desire and fantasy at the cinema.