Admittedly, ranking television shows is such a tricky task that I used the bronze/silver/gold ranking to break up the shows into broader categories. (The only rankings I really feel confident about are my top shows in the gold category; we'll get to those Thursday.) But being how my mind is inclined to rank and categorize things, I thought I'd try anyway. (Even though, admittedly, even the line between "bronze" and "silver" starts to blur toward the end of this list.) I've got twenty more shows I want to highlight, so let's get into it: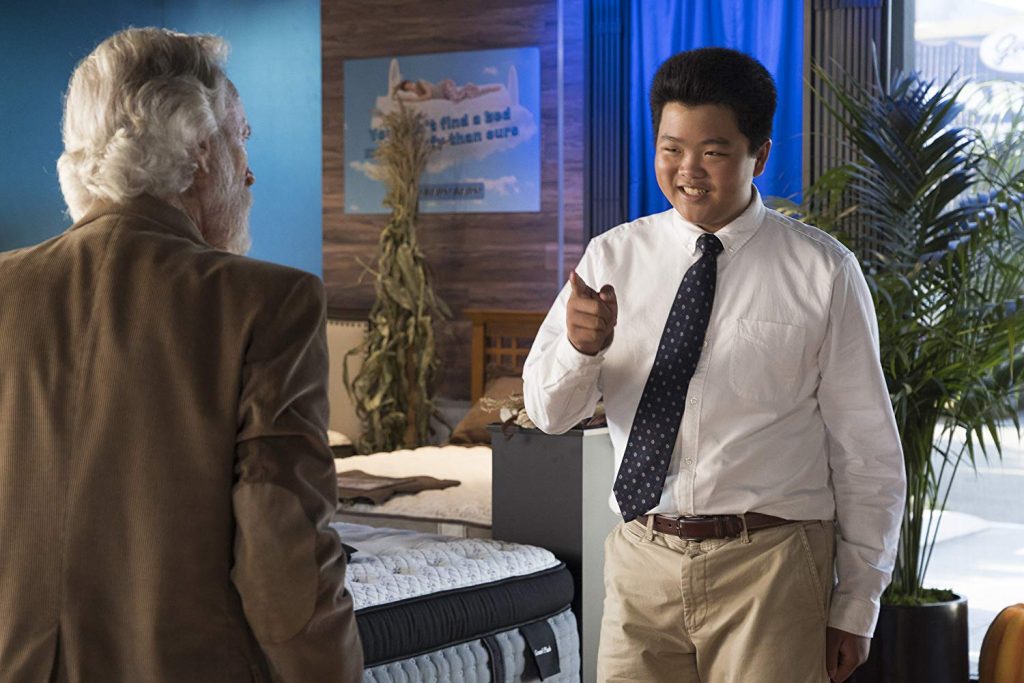 20. Fresh Off The Boat
Seasons 4 and 5
ABC
Fresh Off The Boat managed to keep things, well, fresh, even as it hit sitcom middle age, in large part by keeping up with Eddie's growth and giving him new stories based in that– Eddie started high school in season four, and we're seeing him take on new responsibilities (see above; hustling on the job Eddie is a great Eddie) and even exploring the consequences of those responsibilities– some of which tie in to the Asian-American experience in a way this show has occasionally put on the backburner. (Witness "Driver's Eddie," where Louis tries to help Eddie get his learner's permit but isn't sure how to deal with an incident of "Asian driver" racism.) Eddie's friendship with Nicole also leads to some really great moments; we saw Nicole come out to her father in 2017's "A League of Her Own," and Eddie's supportiveness throughout the rest of season four adds some great shading to a character who could too easily be defined by gangster-rap posturing.
Not to sell the rest of the cast short; everyone is as great as ever, and I particularly enjoyed the extra depth we saw from Grandma Jenny in 2018, as well as the episode "Mo' Chinese Mo' Problems," where Louis and Jessica are delighted to discover another Asian-American family has moved into the neighborhood– only to learn that, as with all human beings, they come with both good and bad points. The show manages to be good, family-friendly classic sitcom fare, while highlighting the Asian-American experience and the variety of ways immigrants and first-generation Americans assimilate (or don't), and also showing those edges of humor that make it clear it's a Nahnatchka Khan (American Dad, Don't Trust the B—- in Apt. 23) show.
19. New Girl
Season 7
FOX
How does one grade an eight-episode final season of such a long-running show? The question of how to grade shows that put out 6-10 episodes a year vs. those that put out 22 (or more) comes up often for me when I'm making my lists. And it's one I don't always have a clear or coherent answer to. (Ah, the pitfalls of trying to provide Objective Rankings to a topic as subjective as "personal response to art.") Anyway, New Girl's victory lap has its bumpy spots but also does a very nice job on the whole of bringing it all back home, paying off and tying off long-running storylines, while still providing some window into the adventures the gang will have after we've stopped watching them, even if they're no longer living in the loft. Also, the season stays pretty funny; J.B. Smoove's guest appearance is a highlight in the comedic side of "good intentions gone awry." Bon voyage, Loft Gang.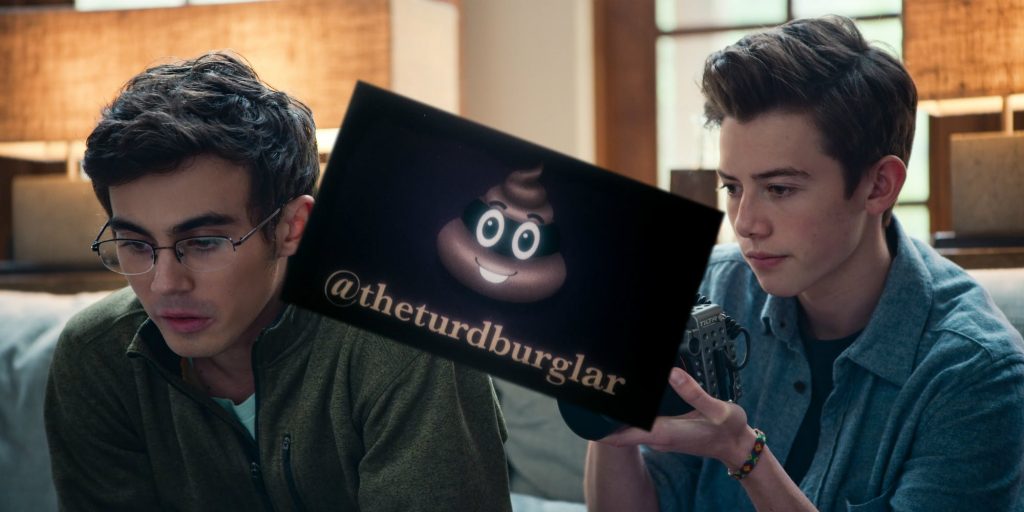 18. American Vandal
Season 2
Netflix
American Vandal's first season was one of the most unexpected and addictive in my recent memory, weaving a hilarious satire of true-crime documentaries with a pitch-perfect portrayal of high school (even as someone who graduated high school twenty years ago– the media have changed but the social dynamics remain the same). I didn't think season two was quite as strong, but it was still very good, as the in-universe explanation that the original becoming a viral success before being picked up by Netflix has brought documentarians Sam and Peter a whole lot of new fans submitting events at their schools for the next documentary. They end up choosing a wealthy private Catholic high school where a prank to dose the lemonade supply at lunch with laxatives spirals into a much wider conspiracy that examines the roles of class privilege, athlete privilege (and expectations), disposability, and the manner in which the Internet has provided a means for extreme radicalization of young people. Oh, and it still manages to be hilarious in its extremely serious and straight-faced discussion of juvenile subject matter. (Or as Sam puts it: "Poop is funny.")
Netflix foolishly canceled the series after this season, but the producers are trying to shop it around, so keep your fingers crossed.
17. Bob's Burgers
Seasons 8 and 9
FOX
What can I say about Bob's Burgers that hasn't already been said? It's remarkable more than anything that there hasn't been a time yet where I've felt "Eh, this show is starting to fall off"– not even close. The show stays fresh by preserving the classic dynamics of the Belcher family– and the increased role of #1 customer Teddy– while finding new wrinkles to explore in how each character's traits are expressed, and especially how the children are starting to grow and develop new friendships and attitudes while staying true to who they are. (Gene might be the best example of that in 2018, as he started to develop friendships outside the family in a way we'd only really seen from Tina and Louise.) #17 may not seem like a high spot on this list, but as long as Bob's remains such a consistently warm, funny, and steady presence on television, it'll always have a spot here.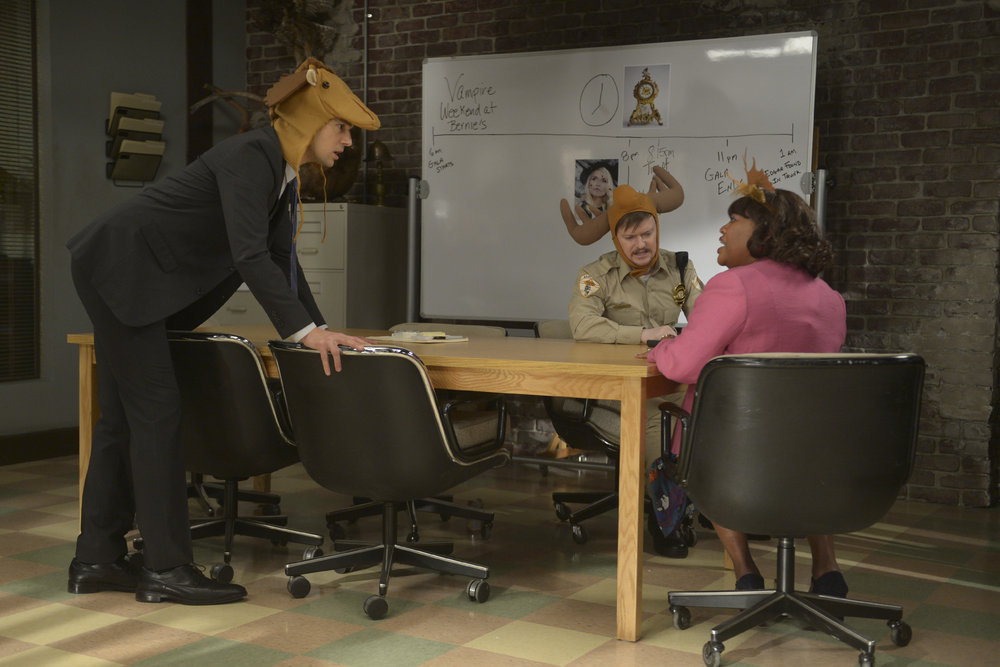 16. Trial and Error
Season 2: Lady, Killer
NBC
New season, new case: NBC unfortunately didn't have much faith in this show, dumping off the entire thing in July and August, but it hits the mockumentary true-crime style of comedy every bit as good as American Vandal, albeit in its own, more directly sitcom-ish vein. For season 2, Josh and his crackerjack legal team (pictured above) take on Lavinia Peck-Foster (Kristen Chenowith), the First Lady of East Peck, as a defense client, as she's on trial for murdering her husband. The season takes more twists and turns than last season, managing to cleverly plot out the season believably while also delving more into the history and culture of East Peck. (One particular running joke about "lady drivers" is a highlight.) Also, Jayma Mays is back as Carol Anne Keane, now pregnant (and emphatically denying the baby is Josh's), probably because that was the only way Carol Anne's overt sexuality could be dampened enough to keep the screen from literally catching fire whenever she was on it. (Please do not fill my inbox with how sexy you find eight-months-pregnant women.)
Alas, earlier this month the show was officially cancelled, with NBC no longer having interest and the producers having no luck shopping it anywhere else. At least we'll always have these two seasons of a particular, quirky, singular comedy. And we'll always have Kristen Chenowith's pronunciations of "Lawyer" and "Orange Lawyer."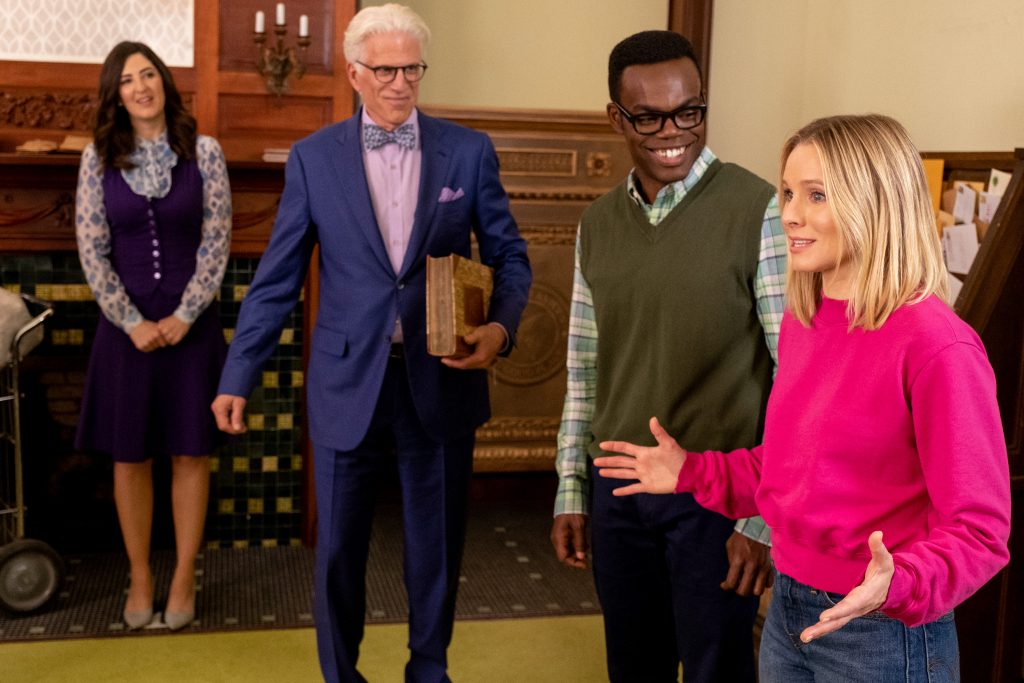 15. The Good Place
Seasons 2 and 3
NBC
It honestly feels bizarre for me to rank a show that's so definitively appointment television this low on the list. It's no slight on the show, though I have to confess I felt it drag a little during the stretch where Michael and the True Companions found themselves back on Earth (and the humans were unaware of the goings-on). The Good Place has received praise from every corner of the television world, and deservedly so; rare indeed is the sitcom so committed to its plotting, let alone with such delightful comic performances by its entire lead cast. (Manny Jacinto as Jason remains an underrated highlight; the dumb guy can be a thankless role, but Jacinto pulls it off in a way that makes it believable when he has his rare moments of insight.) The show just pulled up stakes at the end of 2018 before its final four episodes of season three; perhaps they'll blow me away in a way that will make me re-visit this ranking, but for now I can say, even at #15, The Good Place remains one of the must-watch experiences on TV.
14. Crazy Ex-Girlfriend
Seasons 3 and 4
CW
Crazy Ex-Girlfriend has hit its stretch run, and has become somewhat of a quieter show as a result, with Rebecca hitting rock bottom at the end of 2017 and starting her recovery. I admit that I didn't like the twist at the end of season three; even for a show that so often goes as big as this one, that stretched plausibility to the breaking point. But the beginning of season 4 made up for that, and put the show back where it needs to belong. As it hits the endgame, we're seeing everyone– not just Rebecca, but Paula, Valencia, Heather, Josh, and the rest– grow and change in the ways they need to, in a way that seems to be revving up to a satisfying conclusion. (Season 4 will be the show's last; it makes sense, given the journey Rebecca has been on and the ways it's impacted everyone around her.) Also, the musical numbers remain as on-point and funny as ever, albeit with a bit less frequency than in the earlier seasons. Like The Good Place, this show wasn't perfect in its execution in 2018, but it reached for such heights and at such a degree of difficulty that it was all the more impressive when it landed.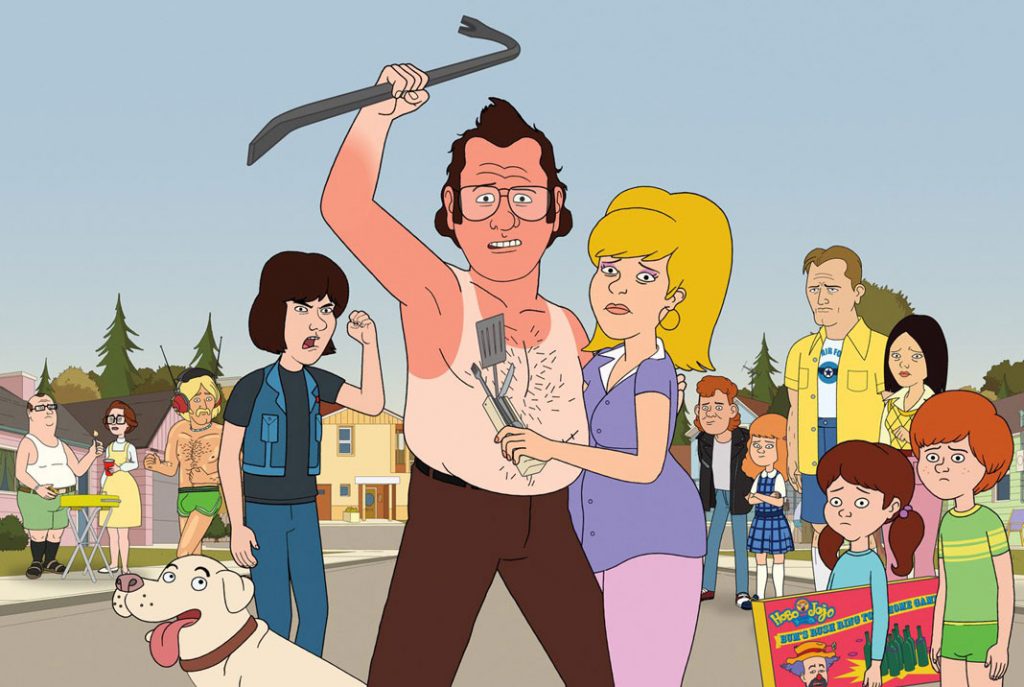 13. F Is For Family
Season 3
Netflix
One of my most beloved shows since its December 2015 premiere, Bill Burr and Mike Price's portrayal of working-class suburban life in the 1970s expanded its outlook this year, introducing new characters and complications: Bill's relationship with Bridget Fitzsimmons, the little sister of his bully Jimmy; Sue's parents (and a scene of why Frank justifiably can't stand them), and Kevin's new set of friends among them. But the big addition to the cast, naturally, was Vince Vaughn as new neighbor Chet, a fellow veteran Frank looks up to until Sue uncovers a dark secret of his and can't let it go, picking at it until it unravels him. (It's to the show's credit that it never backs down from the implications of Chet's secret, nor does it let Sue be cowed or pushed around by the men into keeping quiet.)
Parts of F Is For Family fell flat this year; at points I was worried it would descend into the stereotypes it had worked so hard to distinguish itself from. But by the end it pulled me back around, with a strong finishing pair of episodes. Not the best show of the year, but still a wildly underappreciated one, which even in its faults manages to communicate a portrait of real people, and the real feelings, interactions, and disappointments real people have, across era and time and culture.
Same time tomorrow: Part 3.