We're in the home stretch! Let's talk the best shows of 2019.
BONUS ENTRY
STANDUP SPECIAL OF THE YEAR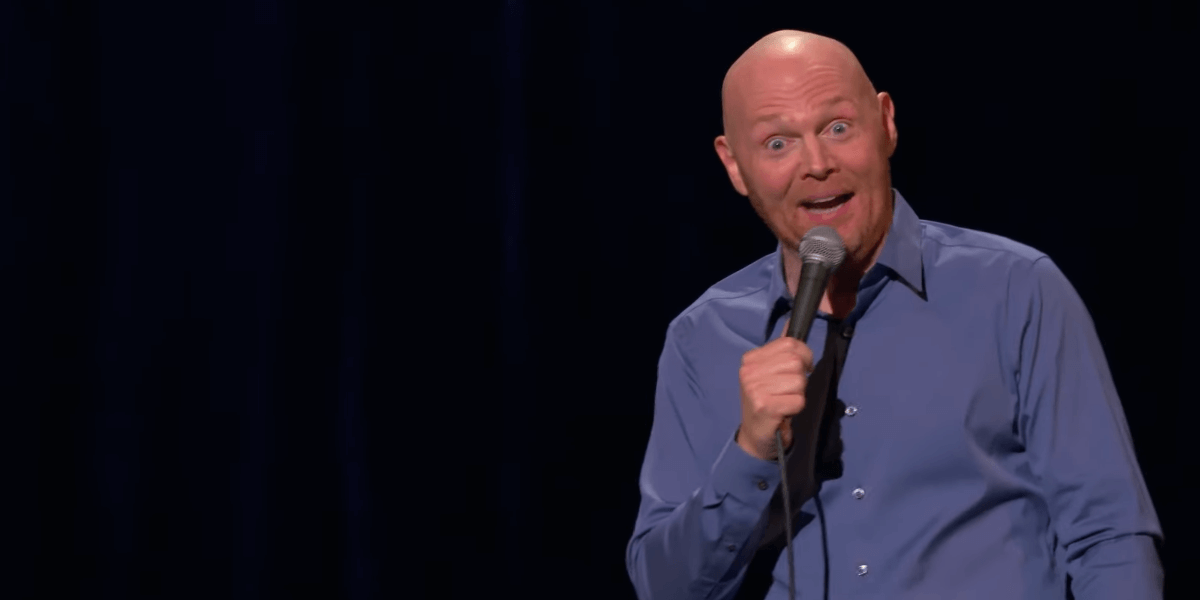 Bill Burr, Paper Tiger
Netflix
Bill Burr often, and unfairly in my opinion, gets lumped in with a peer group of angry reactionary comics as someone with outdated views, who lashes out of white male privilege and comfort at a world that's passing him by rather than trying to adapt with the times.
While Burr is an angry person and often reactionary in the moment– as I think he himself would admit– this is generally an unfair characterization; when Burr has time to put thought and craft into his material, it's often insightful, very empathetic, and really funny. Paper Tiger rises above 2017's Walk Your Way Out to stand with 2014's I'm Sorry You Feel That Way as Burr's best standup work. (Sitcom fans, be on the lookout for season 4 of F Is For Family on Netflix this spring.)
Comparing Burr's section on #MeToo in Paper Tiger to Dave Chappelle's from his latest special Sticks & Stones highlights the differences well. While Burr has his issues with certain details of the movement, he's generally supportive of it and feels like it was overdue in coming, and then shares his own #MeToo story, turning the bit back on himself and an analysis of how no men would believe or care about his story (as well as a hilarious punchline into how he finds his Zen over the experience). Chappelle, meanwhile, mostly just defends people like Louis CK and Michael Jackson, often with lazy and tired arguments, then gets annoyed when his audience doesn't immediately see his point of view.
Burr not only goes to the work to develop his point of view in such a way that the audience can place themselves in it, but he also has the self-awareness to realize many of his own reactions and feelings are often fucked up. The combination of Burr's honesty about those reactions and thoughts with his gift for empathy and his vulnerability in willing to not always be right or to sound foolish make for the great base of a special; Burr's commitment to craft, constantly finding the punchline and acting out bits in exact detail, elevates Paper Tiger to the best of the year.
Now, back to your regularly scheduled shows.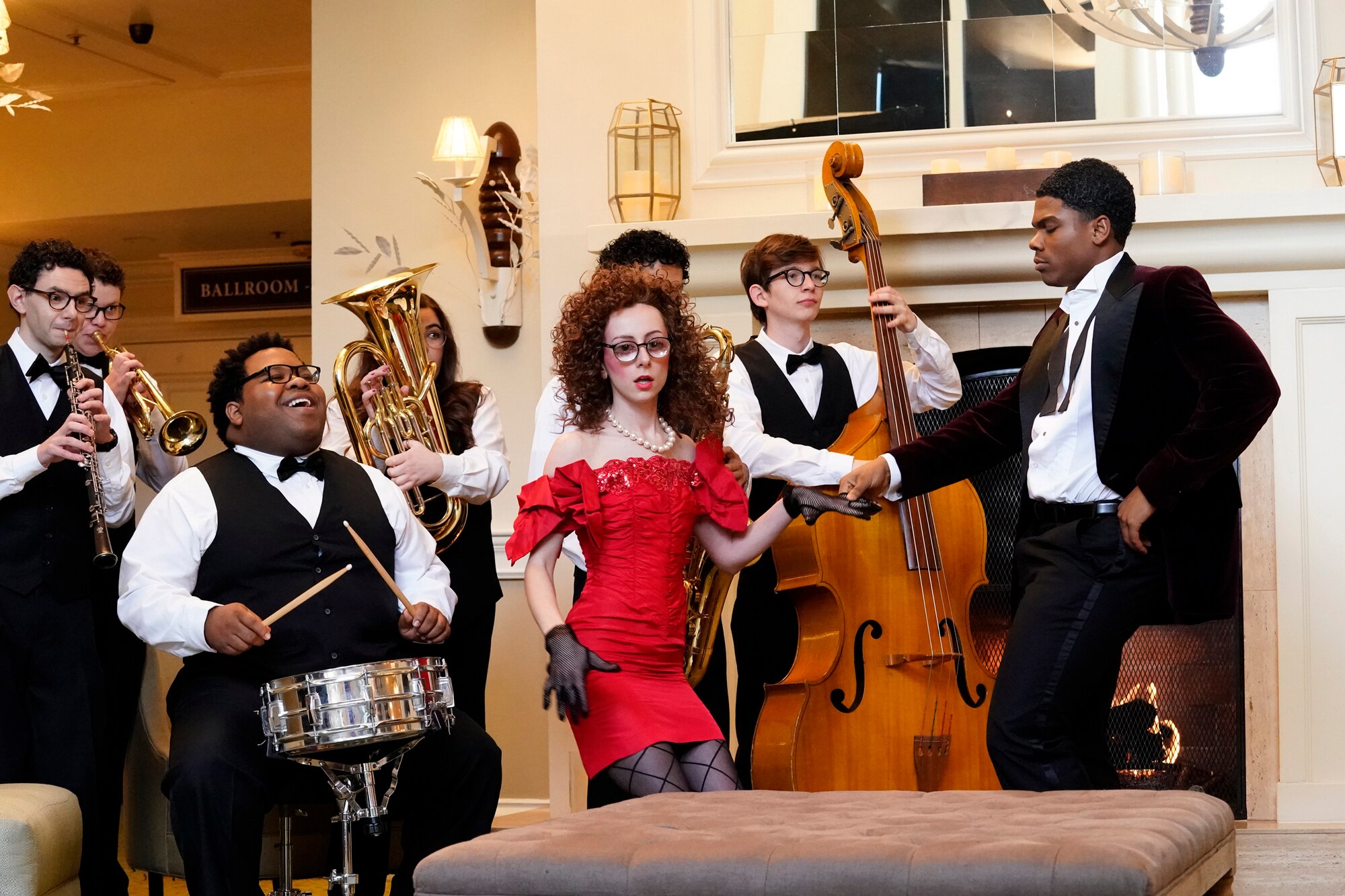 6. A.P. Bio
Season 2
NBC
Still one of my favorite shows on TV; if the plotting wasn't quite as astounding as season 1 was, the humor was arguably better, as the show cut some of the flab from its earliest episodes as well as making Paula Pell a member of the main cast. The increased presence of Helen Henry DeMarcus was a delight, Pell bringing a certain commitment bordering on mania to her love of the school and dedication to Principal Durbin.
Even with disgraced rival Miles Leonard out of the picture, the hijinks Jack Griffin and his charges got into this year were just as outlandish as ever– and aided by Jack's new love interest Lynette– whether stealing a statue from a church, stealing an elderly man's dog, staging a sewer rescue, or stealing a motivational speaker's toe (it makes sense in context). The kids got some great moments, too, particularly when the jazz band cut their "80s" video to try to save funding for the program. It was, uh, inappropriately sexual.
Anyway, the show is moving from NBC to the streaming service Peacock next year, which beats the hell out of it getting cancelled– which was actually the initial announcement of the show's fate. I hope we get to see the further adventures of Jack and his students for some time to come. (All hail Heather.)
5. Angie Tribeca
Season 4
TBS
Technically, this show dropped its entire fourth season on December 30, 2018, but I had no time to watch and review it in time for that list. Ordinarily I might let that go, not concern myself with grandfathering in a season on a list like this, but this season was so good.
Angie Tribeca fully realized its potential with yet another outward expansion of its world and mythology, this time flash-forwarding twenty years into the future– where no one has aged a day except Angie and Geils' son, now 22 and replacing Geils on the force– and played by Bobby Cannavale, 48 years old at the time of filming.
Even without Hayes MacArthur as Geils (and only one episode of Deon Cole), the cast chemistry manages to be delightful– Cannavale is an incredible addition, performing A.J.'s petulance so well that it's inherently funny to see it coming from a man his age. Taran Killam makes a great recurring villain; the series parodies a number of famous movies and TV shows– from Scandal to hospital dramas to National Treasure to Erin Brockovich to Fargo (the TV show). The absurdist ZAZ-inspired jokes fly fast as ever, and the parodies are crafted with the kind of detail that makes them all sing.
Sadly, Angie Tribeca was finally canceled, but given how unheralded it was and TBS' often-odd scheduling decisions (dumping two entire seasons on one day while airing the other two week to week), it's a remarkable achievement that we got four seasons out of it, and moreso that the show continued to get better every season. (Read more about Angie Tribeca here.)
4. This Time with Alan Partridge
Season 1
BBC One
Alan Partridge is one of my favorite comic creations ever, so as soon as I heard about this show, I felt little doubt it would make its way onto my list– anything of a piece with past work would score very highly. Some might call that bias, but given my high regard for the Alan Partridge Extended Universe– now nearing thirty years!– and the high quality and craft put into the character and the comedy, it just means that I'm getting more of what I know I love.
Sure, very little could be on the level of Knowing Me, Knowing You or the first season of I'm Alan Partridge, but This Time is a worthy entry into the canon, with Alan filling in as a guest presenter on a show when the regular co-host falls ill. (Susannah Fielding plays Alan's co-host Jennie.) Partridge, who's done his best to try to adapt to a changing world but who can't help but be himself, first tries conducting himself with a bit of humility and professionalism, but once he gets the job permanently, his essential Alan-ness takes over, leading to producing the kind of inane-in-their-mundanity or petty score-settling segments that define Partridge's work and personality, alongside his tone-deafness and complete inability to roll with the punches. A particular highlight is episode 3, where Alan does both: The mundanity comes in a segment on trying a meatless diet (which also contains another touch of Alan's character, his complete thoughtlessness towards his children, especially daughter Denise); the petty score-settling in a segment on corporal punishment in schools (complete with horrifying CGI).
Of course, Alan eventually blows it, because that's what Alan does; I won't spoil the hows and whys for you, though. Suffice to say, seeing Alan Partridge again acting as though television is his destiny despite being a boring, witless, petty, tactless, anal egomaniac was terrific fun, and if not at the level of the best work in Steve Coogan's long career as Partridge, was certainly worthy enough to belong here.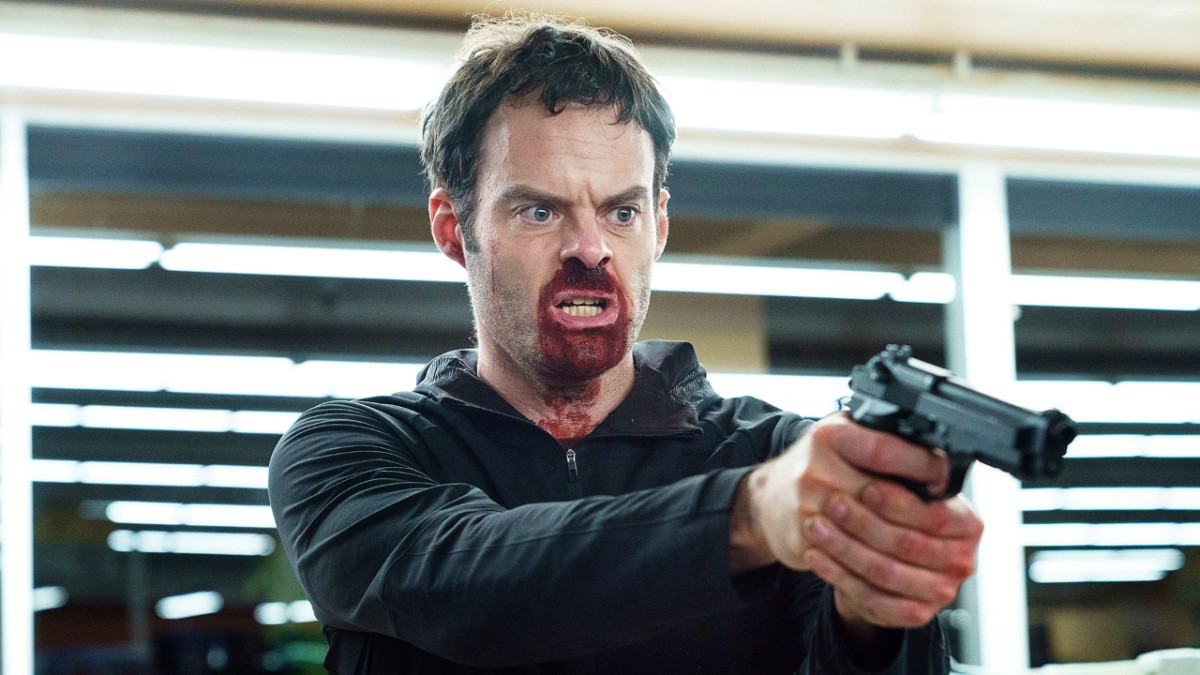 3. Barry
Season 2
HBO
"Starting… now."
The second season of Barry started with Barry determined not to kill anymore, but, as with many career criminals and murderers (hello, Vic Mackey), his attempts to do right often lead to more damage and carnage than if he'd just accepted who he was.
That said, Barry seems to be growing as an actor and helping scene partner / girlfriend Sally to grow as well, along with finding a fatherly bond with Gene Cousineau to replace the one with his manipulative handler Monroe Fuches. (Gene, for his part, is making his own fatherly effort to reconnect with his estranged son.) Of course, Barry's insistence on half-measures to put his criminal past behind him means it never really goes away, and all of Barry's efforts seemingly go up in smoke (and a haze of bullets) in the finale, in a rampage of ownage that made our list of TV moments of 2019. Also making the list– the utterly bananas "ronny/lily" episode, although plenty of ink has been spilled about that already.
Barry didn't quite thrill me this season the way the last couple of episodes of season 1 did, but the drama was intense in its own way, often through surprising but logical plot turns (Loach's real motives make perfect sense in hindsight), and by setting Barry up in an impossible situation for season 3, where one part of his life or another simply must burn down. It does this while keeping high on the realistic, well-observed character comedy: NoHo Hank is the most fun, as always, but Barry himself is comedy gold with his desperate attempts to put on a normal face and cling to the outward facade of his life. (His audition is a comedy highlight here for the exact opposite reason, where he simply can't.) Barry is going to bring in some major plot confrontations in season 3, and I don't know what story will be left to tell after that– or what unscorched earth left to tell it on– but few shows have so consistently provided a must-watch experience the last two years.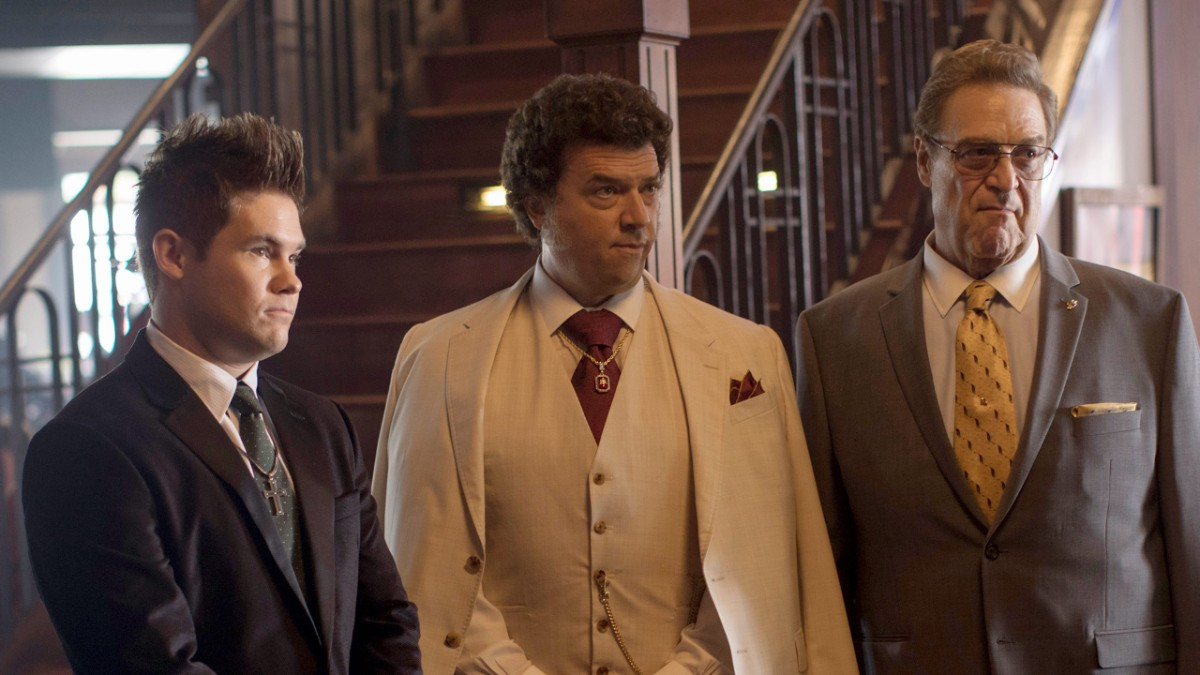 2. The Righteous Gemstones
Season 1
HBO
Well, yes, I'm a huge fan of the Jody Hill / David Gordon Green / Danny McBride creative team, but their third television show for HBO, The Righteous Gemstones, shows early potential to be their best work yet. Centered on the family of a megachurch in spiritual decline after their matriarch has passed, Gemstones chronicles, in its first season plot, a blackmail plot against eldest son Jesse, but more broadly, paterfamilias Eli pondering the decision to step back after wife Aimee-Leigh dies and how much he can trust his children– boorish, entitled Jesse; overlooked and oft-neglected Judy; and true believer Kelvin– to run the operation. It's a whole mess of complications, debauchery, of people jockeying for favor, going to dark places, and seeking redemption. It's an outstanding work that's hilarious in that unique H/G/M voice while telling a dramatically meaningful and moving story. The cast is killer, too– you see above John Goodman, Danny McBride, Edi Patterson, and Adam Devine, but we also get great turns from Tim Baltz, Skyler Gisondo, Cassidy Freeman, Scott MacArthur, and especially Tony Cavalero as Keefe, Kelvin's best friend / most fervent devotee. Of course, I save the last spot on this list for The God Of TV Actors, Walton Goggins, as Aimee-Leigh's younger brother Baby Billy, trying to get his piece of the pie. (You saw the "Misbehavin'" clip in the best TV moments of 2019, right?)
McBride has said in interviews that, unlike previous deliberately-limited-run series Vice Principals, he foresees Gemstones as potentially a long-running show with many stories to tell. If he gets his way, this may end up being the best work by this creative trio yet, no small feat after a decade of giving us solid gold nearly every time out.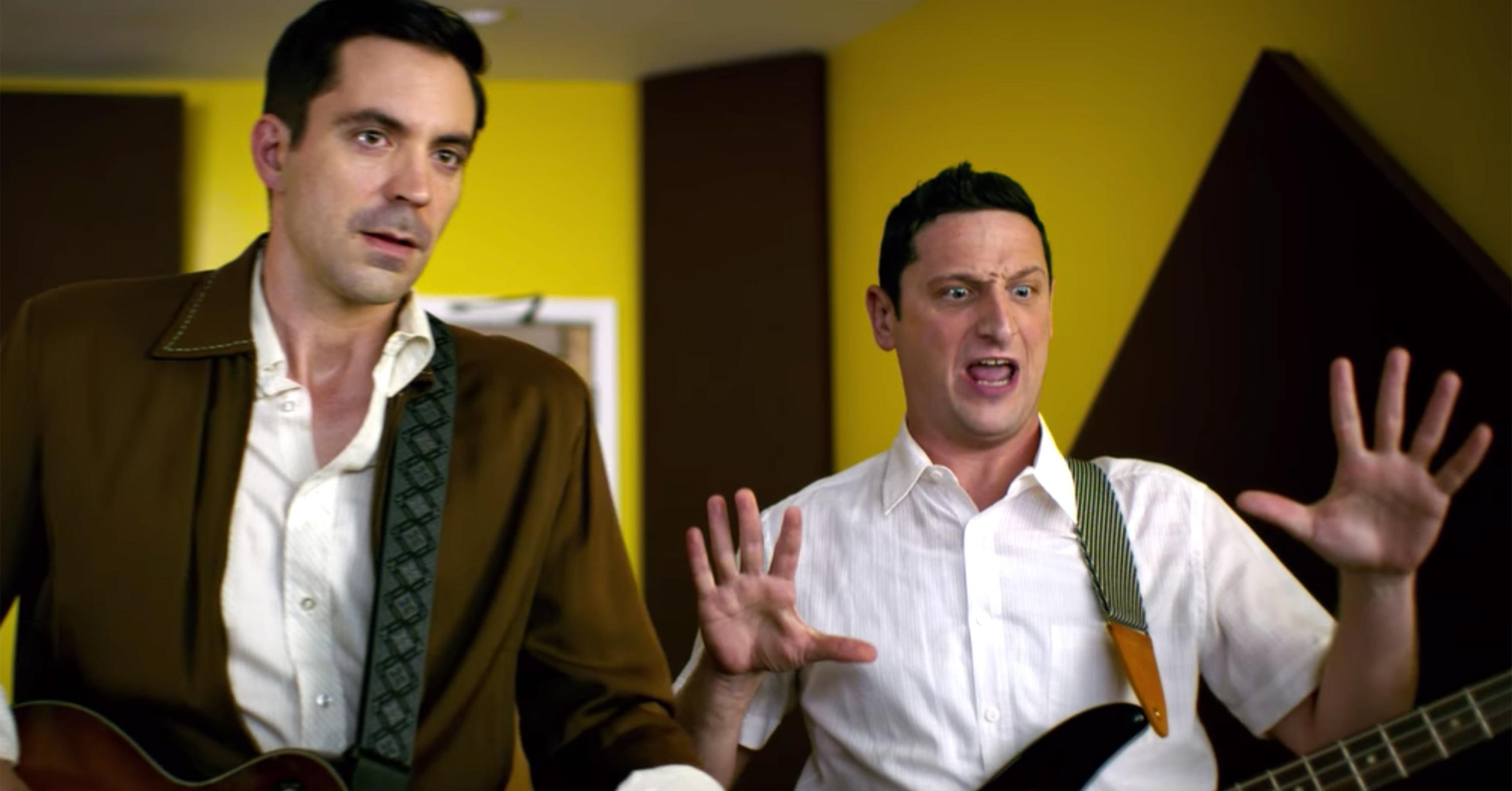 1. I Think You Should Leave
Season 1
Netflix
If I was trying to evaluate shows on cultural impact, I Think You Should Leave might be my #1 on that alone, with the number of instantly memorable characters and lines Tim Robinson and Zach Kanin created, and the inspired tributes it… well… inspired. (Shit.)
But it's my pick because it's incredibly funny on top of that, a sketch show on my wavelength in a way that hasn't come along in a long time, possibly since Mr. Show. Not since Chappelle's Show has a sketch show made me laugh so much or had so many quotable lines. (You can see more of those in this section on the TV moments of 2019!)
Most of the sketches stem from a simple premise; as Robinson puts it, it's usually a situation where someone refuses to admit they're wrong or lying, or otherwise are trying to avoid a slight embarrassment by doubling down and turning it into a much bigger one. Combine that with the outsized and bizarre reactions from some characters (see "Which Hand" and "Pink Bag" for examples, or perhaps best, "Baby of the Year" and "Gift Receipt"), and the willingness to push each idea into complete absurdity, while never letting a sketch overstay its welcome, and you have a real winner of a show. The show develops its own weird language across sketches, too, whether it's "mud pies" or an obsession with skeletons.
The show benefits from a tight running time; unlike so many bloated Netflix shows, each episode clocks in at a brief 16-17 minutes, and with only six episodes in total, the runtime of the whole season is roughly that of a feature-length film. But that means each of the twenty-nine sketches gets in and out quickly before the joke gets stale, and the end always seems to come too soon.
The cast includes an incredible guest roster, from Robinson's old SNL friends like Vanessa Bayer and Cecily Strong; to comedy stars like Will Forte, Tim Heidecker, and the legend Fred Willard; to up-and-coming comedians like Connor O'Malley, Brandon Wardell, and Patti Harrison (not the "Layla" one); to Robinson's BFF Sam Richardson. (Miss you guys!)
I Think You Should Leave was a sensational sketch show, instantly creating a number of memorable sketches, characters, quotes, and lines. I've watched it in whole probably six times already. (I will say that not every sketch works as well the second time around, but the best ones just get funnier and funnier. Atop my list: "New Joe," featuring Willard, and "Game Night," featuring Heidecker.)
Nothing was as funny, as readily rewatchable, or as endlessly quotable in 2019 as I Think You Should Leave. It earns its #1 spot by being my favorite sketch comedy show in fifteen years.
That having been said… One more show merits mention that I could not honestly rank.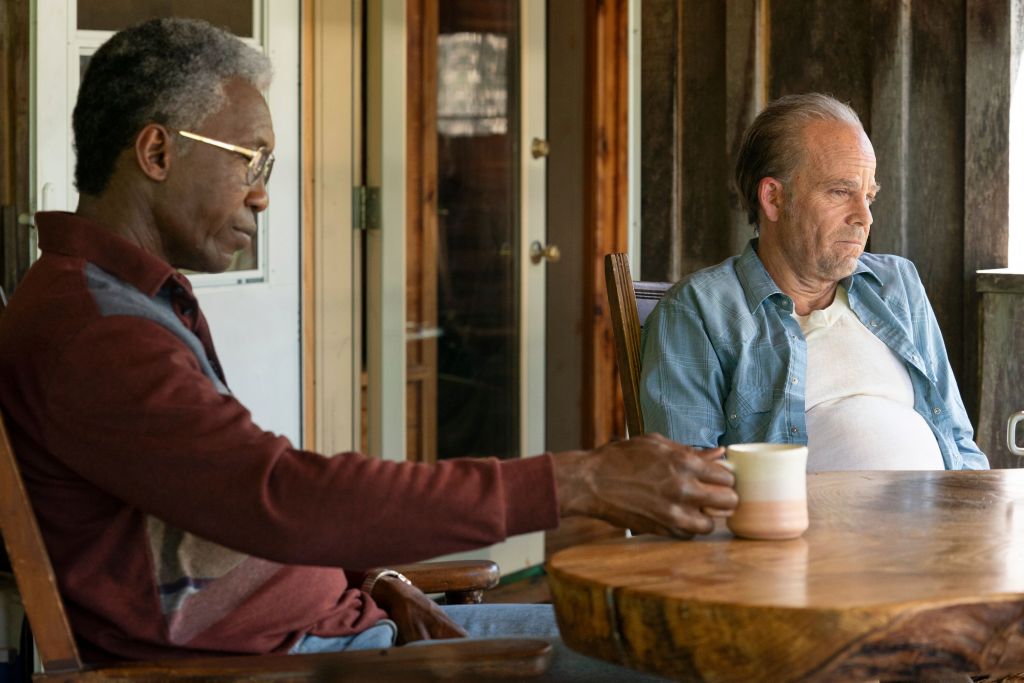 N/A. True Detective
Season 3
HBO
In 2018, I worked on the production of this show for five months, albeit in a low-level capacity. I think it's a genuinely great season of television, and would be a legitimate contender for #1 if I included it in my rankings, but I felt like it would be dishonest of me to slap it at #1 considering my history with it. There's a part of my mind that says this was absolutely the best, most compelling drama I saw in 2019; there's another part of me that says I'm proud to have been a part of it, however small; and then there's the third part of me that says "What if the first part wouldn't feel that way without the second part?"
Anyway, for a more objective take on the series, I recommend wallflower's reviews. I loved the show, I found it incredibly moving, I thought Ali and Dorff were remarkable (not to slight the rest of the cast, certainly)… And I think that, even in the sense I acknowledge all art and our response to it is subjective, I can't be objective in observing my reaction to True Detective in a way I can with other shows.
Thanks for reading, make sure you settle your tabs before you go, good night!