Two years ago, Mike Mills' 20th Century Women was released and would soon begin its stronghold on my memory. One year ago, I tracked what its cast and crew had done in the year since its release. This will now be a yearly feature, keeping track of all the great work these people have done that still isn't quite as good as Women.
MISCELLANEOUS
Before I get to the actual cast and crew, I have to mention perhaps the biggest 20th Century Women-related story of the last year. In February, when interviewing Timothee Chalamet, Frank Ocean randomly namedropped 20th Century Women as taking place close in time period to Call Me By Your Name. Most likely, he assumed that Chalamet played the lead kid in Women, but the fact that he saw 20th Century Women at all and saw fit to include it in his interview is already exciting enough if you're a loser who's too invested in this movie like me. But something even bigger happened in April, when Ocean's fellow Odd Future member Tyler, The Creator released a song called "Rose Tinted Cheeks", whose lyrics reference the subplot in Women about the feud between Black Flag fans and Talking Heads fans, who Flag fans deem "art f*gs" ("they Black Flag, we AF / we BF as AF"). But that's nothing compared to the next two lines, which are "they won't get that / that's that 20th Century Women reference". I'm both in awe of this and jealous that I'm not the first one to write a song that stops dead to mention that you should see 20th Century Women like it's functioning as its own Genius.com entry. And now 20th Century Women, after barely making any money and not getting any major awards, is the official film of the former members of Odd Future. I can't wait for Earl Sweatshirt to release a song called "Clitoral Stimulation".
Also, next year, we're getting the third directorial effort from Mills' equally talented wife, Miranda July, a heist movie(!!) starring Evan Rachel Wood, Gina Rodriguez, Richard Jenkins, and Debra Winger. As with Women, it's produced by Megan Ellison's Annapurna Pictures. I imagine Ellison is now a frequent dinner guest at the July/Mills household.
MIKE MILLS (Writer/Director)
Mills is still taking his sweet precious time crafting whatever his follow-up to Women will be. I've read a few articles (both before and after Women) where Mills said that he was working on an adaptation of a This American Life story. He also apparently shot something for The National last year, with casting done and everything. But while we wait for those or other things, at least he's gotten some work done elsewhere. He contributed some post-production advice for Josephine Decker's fantastic Madeline's Madeline (which July co-stars in), getting a special thanks in the credits and leading to him interviewing Decker for Filmmaker magazine. He also continues to direct commercials. Last time, I talked about his ad for Clos19, and I very recently discovered that he did another series of ads last year, for investments company Invesco. And not only that, they're shot by Women's DoP Sean Porter. Now, Mills has done well in the past including his style and thematic concerns in ads (the Clos19 ad is basically just a weird short film he made, with only the vaguest connection to its product), but this is more anonymous than usual for him. These ads do have the mobile camera and gorgeous natural light of Women, and I guess you can see them as an extension of the Jimmy Carter-Koyaanisqatsi montage in Women, as both connect vast mobs of people through one overarching idea. But this is still one of the least-memorable campaigns he's had a hand in recently, and the voice-over (a big strength of Mills even in his commercial work) is so bluntly literal and corpo-speaky that the artistry of the ads is lost. I think the money this campaign gave him to make his next movie is the most important takeaway from it. The second most important takeaway is that Porter does better work in these commercials than he does in his latest feature gig.
LUCAS JADE ZUMANN (Jamie)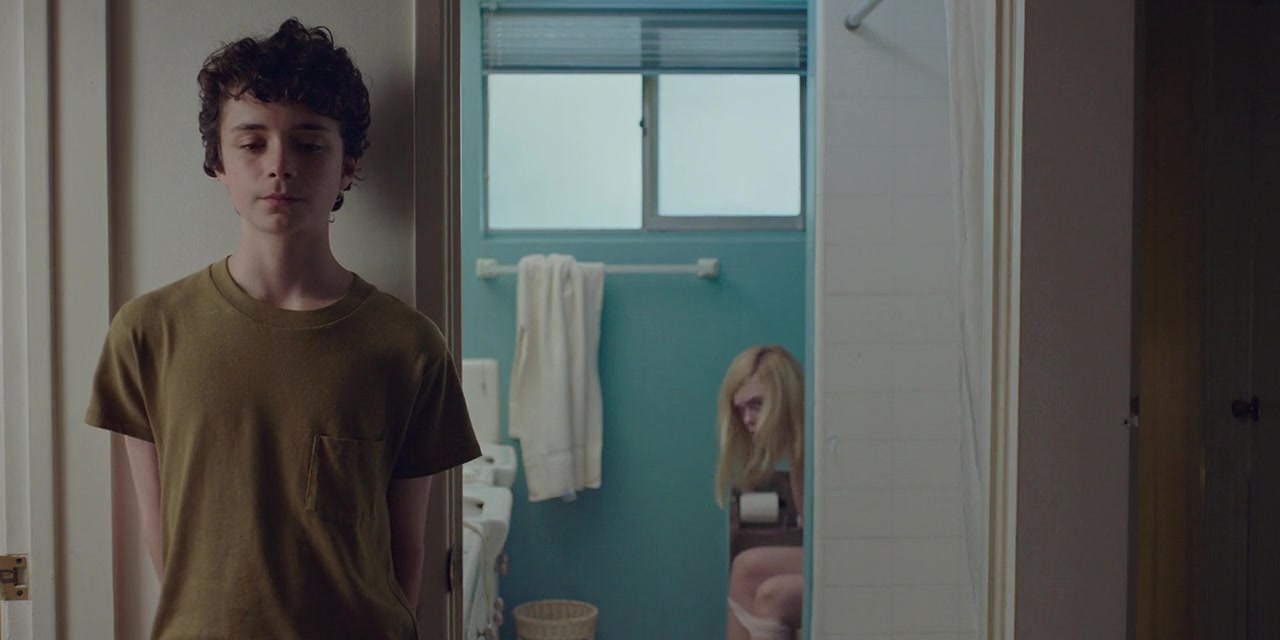 I am becoming increasingly convinced that Chalamet's ascension, which began right as 20th Century Women was flopping in wide-release, may have killed Zumann's chances of breaking out. There's only room for one boyish-looking young actor with a mop of dark hair in Hollywood, and if Frank Ocean thinks Chalamet was in Women, I'm sure every casting director in Hollywood does too. So Chalamet gets to be in Dune and Zumann does a movie called, I shit you not, Dr. Bird's Advice for Sad Poets, whose synopsis is this, and I still shit you not:
In the emotionally charged, wild and humorous world of sixteen year old James Whitman, his struggle to overcome anxiety and depression involve seeking advice from Dr. Bird – a giant imaginary pigeon therapist.
But it's at least not all that bad for Zumann. For one, he's got the third season of Netflix's Anne of Green Gables adaptation, Anne With an E, to keep him busy. He also has a supporting part in Martha Stephens' To the Stars, about a romance between "a withdrawn farmer's daughter" and "a worldly, but reckless new girl" in 1960's Oklahoma, featuring Moonrise Kingdom's Kara Hayward as one of those two. Zumann is part of a pretty solid supporting cast including Shea Whigham, Tony Hale, and Malin Akerman, and it's debuting at Sundance, so this could be a winner. And maybe Dr. Bird will exceed expectations and not be a parody of an indie movie you'd see in some lame Hollywood satire.
ANNETTE BENING (Dorothea)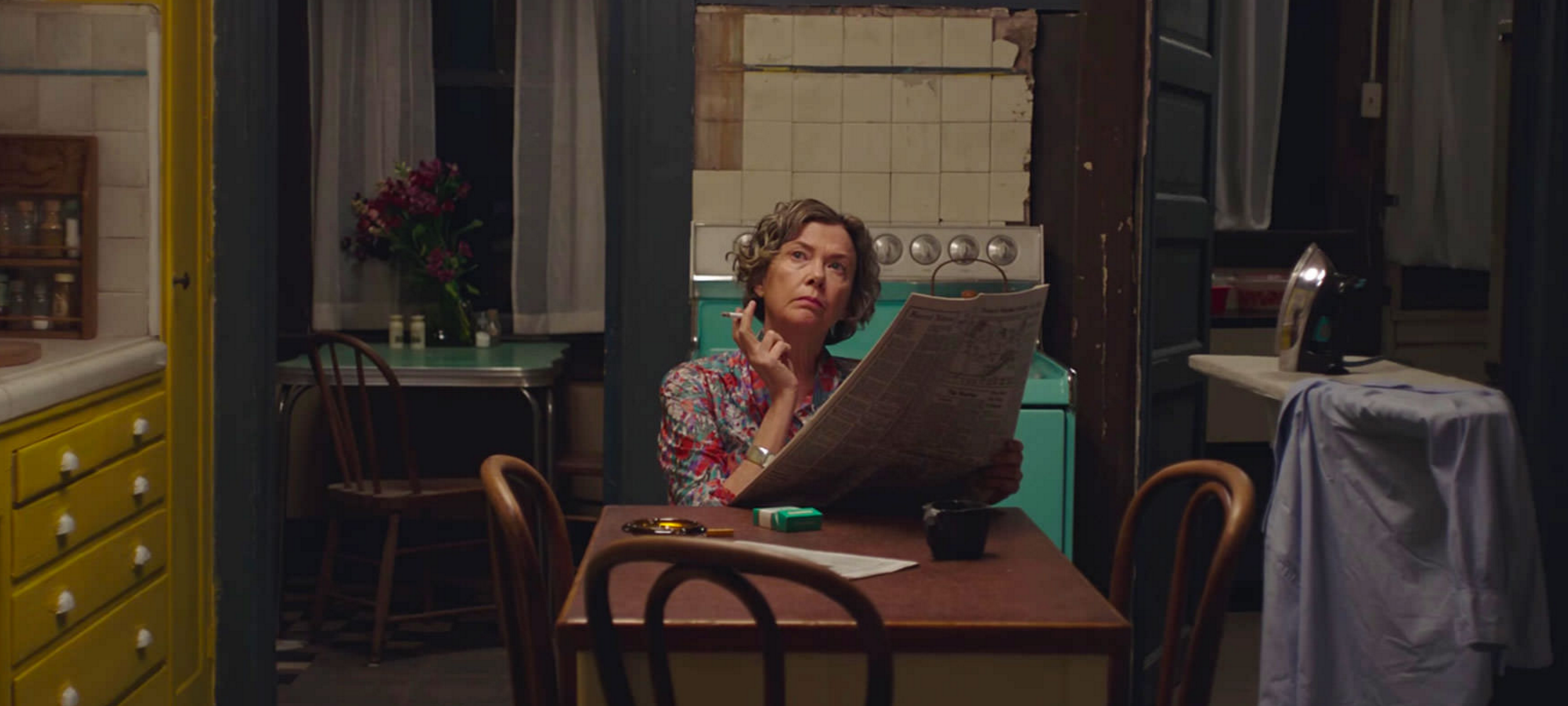 Last year, I bemoaned the paucity of good roles given to Bening in the wake of her giving probably the greatest performance of the 21st century. And at that point, I hadn't even seen Life Itself, whose subtext is how much Dan Fogelman despises Annette Bening (and humanity in general, but especially Annette Bening). At the very least, this coming year can't be worse than that. Most notably, she's filmed a part in Captain Marvel, and based on the trailer, she seems to have been given an actual decent-sized role to play (I was expecting her to show up in a few flashbacks as Carol Danvers' mom). I'm more likely to see it than I am to see William Nicholson's Hope Gap, where she plays the soon-to-be divorced wife of Bill Nighy. More interesting than either of those is Scott Z. Burns' The Report, about the CIA's post-9/11 torture policy. It's produced by Steven Soderbergh and features a stacked cast, including Bening, Adam Driver, Jon Hamm, Tim Blake Nelson, Maura Tierney, Michael C. Hall, and Matthew Rhys.
GRETA GERWIG (Abbie)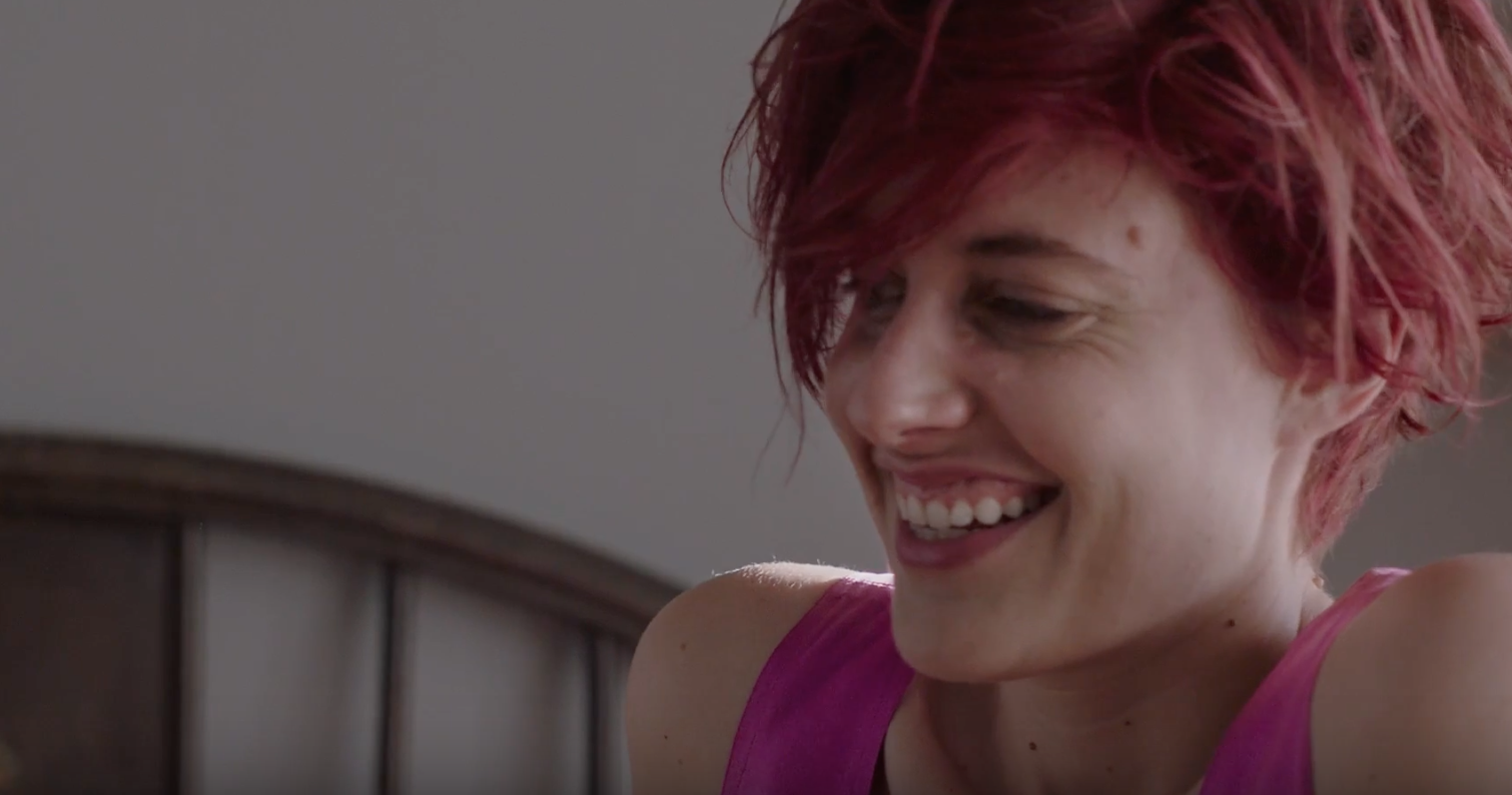 Dare I say it, Ms. Gerwig is doing quite nicely for herself. She's already looking to be a repeat Oscar player with her next directorial effort, a new adaptation of Little Women. And the impeccable casting skills displayed in Lady Bird are only stronger this time around, with the cast including returning Lady Bird players Saoirse Ronan and Timothee Chalamet, plus Emma Watson (replacing her La La Land usurper Emma Stone), Florence Pugh (of the other recent Lady film, Lady Macbeth), Sharp Objects's Eliza Scanlen, Louis Garrel, Laura Dern, Bob Odenkirk, Chris Cooper, and Meryl Streep. In addition to seeing any and all of those people sharing scenes together, I'm very excited to hear her neo-screwball patter adapted to period lexicon, and to see her further develop her style with the help of cinematographer Yorick Le Saux (who's worked with the likes of Claire Denis, Luca Guadagnino, and Olivier Assayas). One side effect of this being fast-tracked is that it meant she had to drop out of starring in Mia Hansen-Love's Bergman Island (she's only one of that film's many casualties, with John Turturro and Owen Wilson leaving as well), but her replacement being Vicky Krieps removes much of the sting from her exit. She's easily the 20th Century Women cast member least in need of getting a new agent, although there's sadly little competition for that title.
ELLE FANNING (Julie)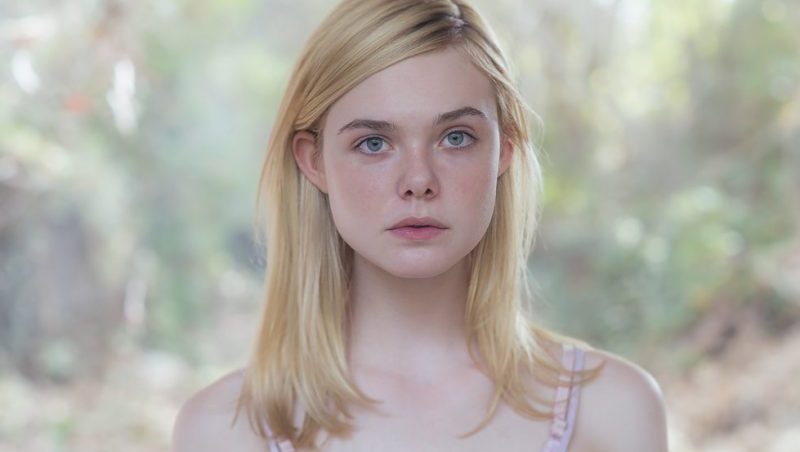 Speaking of needing a new agent. Fanning was in a pretty bad place when I last did this, having shot a bunch of indies that ended up going nowhere. And that's not even getting into A Rainy Day in New York, whose non-release may finally mean I'm freed of being a Woody Allen completist. It's probably no surprise that, after whiffing that badly in the indie world, she's come back to Hollywood and franchise filmmaking by appearing in Maleficent 2. Now, I haven't seen the first Maleficent, and it wouldn't be fair to suggest that this is a desperate career move that she doesn't actually want to go through with, but I'll just say that I wouldn't be surprised if somebody is always on set staying just out of frame and holding her at gunpoint. Thankfully, it's not all down for her, as her other projects all have potential. There's finally movement on Fanning's first film as a producer, the YA adaptation All the Bright Places. Fanning's been attached to this project for three years, first with Miguel Artera directing and now with Brett Haley, the director of Hearts Beat Loud (working from a script by The Post's writer Liz Hannah). It's about two mentally-ill high-schoolers (the other played by up-and-comer Justice Smith) who help each other through past traumas, and its supporting cast includes Keegan Michael-Key and Luke Wilson. She also has the upcoming Hulu series The Great (written by the cowriter of The Favourite, Tony McNamara), where she stars as Catherine the Great (Nicholas Hoult plays her husband, the king of Russia). And she'll be starring in Sally Potter's next film (having starred in Potter's Ginger & Rosa), playing the daughter to Javier Bardem and sharing the screen with the likes of Laura Linney, Salma Hayek, and Chris Rock.
BILLY CRUDUP (William)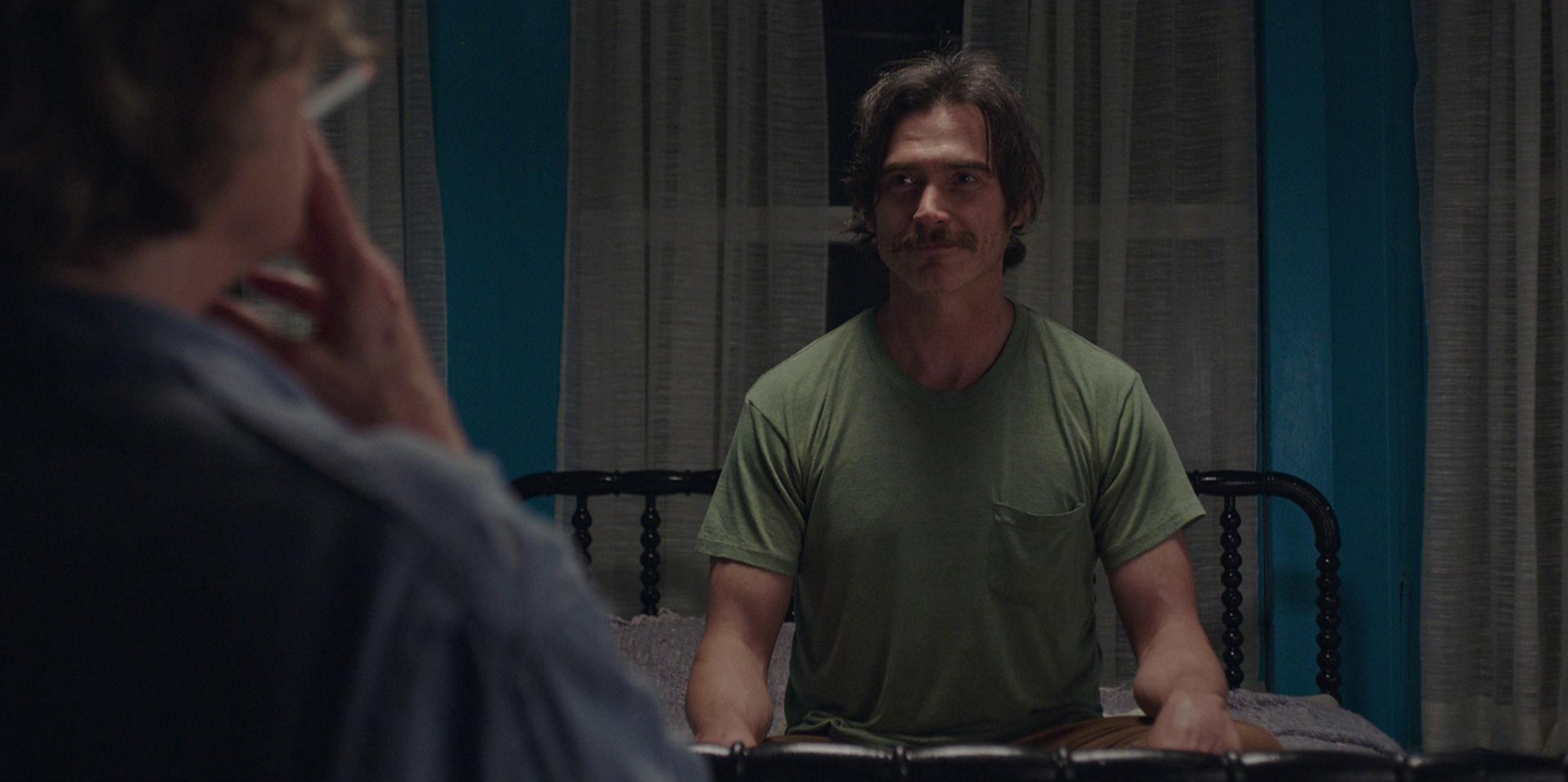 Crudup's still waiting patiently for that Flash movie that's definitely going to happen, especially now that it's been pushed back to 2021 (I should apologize, however, for insulting the supposed directors of this in the last article, as they proved themselves to be quite distinguished behind the camera with Game Night). In the meantime, he's working on an untitled series for Apple to be directed by Mimi Leder and also starring Jennifer Aniston, Reese Witherspoon, Steve Carell, Gugu Mbatha-Raw, and Bel Powley. It's about the inner workings of a morning news show, and Crudup will play "a forward-thinking president of the network news division." That's his only project in active production, but we've still got his role in Richard Linklater's delayed Where'd You Go, Bernadette waiting in the wings, and hopefully it won't be quite the damp squib that Last Flag Flying ended up being (of course, Linklater's consistency means that this probably won't go too far below a seven out of ten even if it's a miss). There's also his role in Bart Freundlich's remake of Susanne Bier's After the Wedding, where he costars alongside Michelle Williams and Julianne Moore. Before you get too excited, Freundlich has a pretty dismal track record, wasting Crudup's talents in two previous movies and wasting Moore (his wife)'s talents in three.
ROGER NEILL (Composer)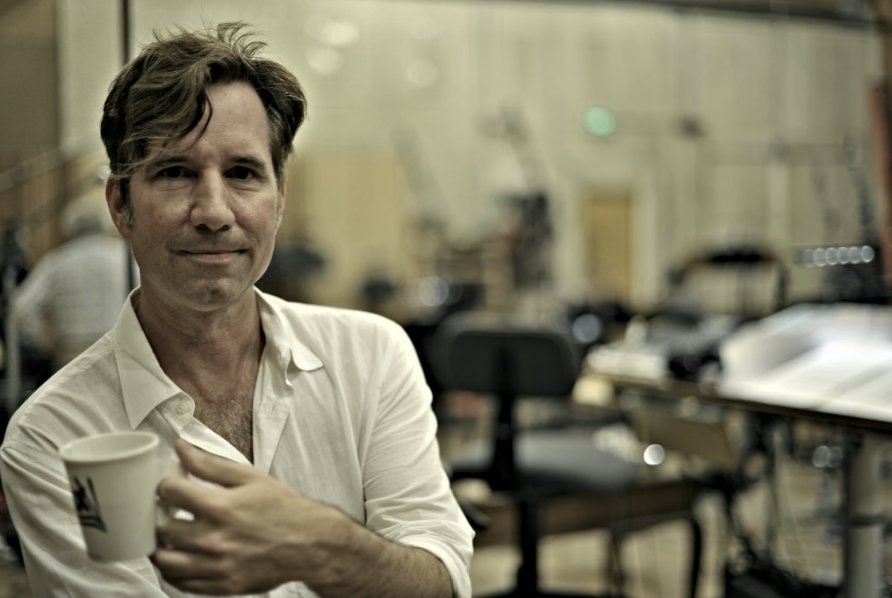 Neill's scoring work last year came and went without a peep, with Silas Howard's A Kid Like Jake disappearing despite good notices (and the approval of our own Julius) and Lauren Miller's Like Father being an instantly-forgotten Netflix dump. Meanwhile, the musical remake of Valley Girl was taken off the schedule and remains in the aether, probably because it stars Logan Paul. But things aren't all gloomy for Neill, as he is now working on Greg Daniels' new Amazon series, Upload, a sci-fi satire about a dead man who gets to decide his own afterlife. One of Neill's breakthrough gigs was scoring King of the Hill (and his scoring there couldn't be anymore different than the ethereal, synthy tones of his Women score), so him working with Daniels again is something of a homecoming.
SEAN PORTER (Director of Photography)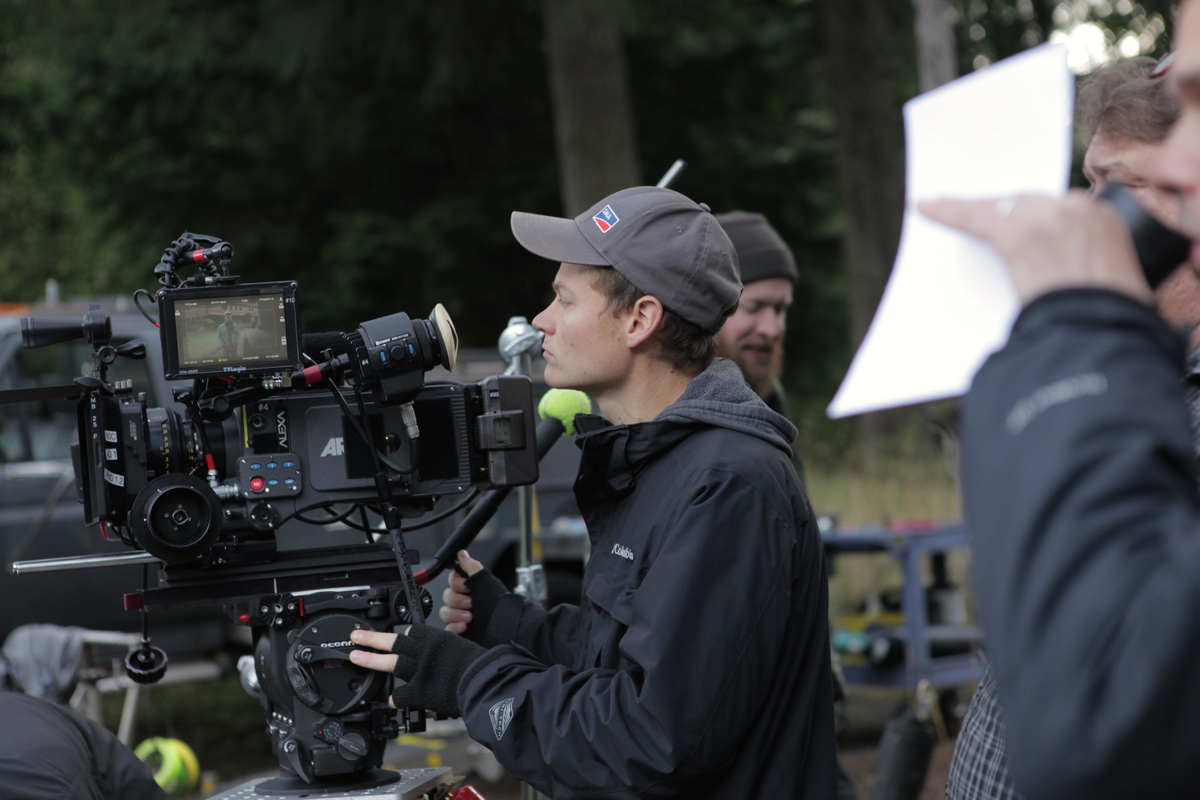 In the last article, I did not have the highest of hopes for Porter's then-upcoming project, Peter Farrelly's Green Book, but I at least expected something on the level of Porter's work on Rough Night; solid, if a little anonymous. Instead, he delivered some incredibly generic work for someone who just two years earlier was behind some of the finest cinematography of the decade, like Vilmos Zsigmond going straight from McCabe and Mrs. Miller to Jersey Girl. Green Book looks pretty, but to a fault. The images have no grit or personality or them, mostly being flatly-lit, soft-focus tableaux. Given that this is ostensibly a movie about the harsh realities of racism, such a benign visual approach seems to actively go against the film's message, with even shitty hotels and prisons having the same feeling of an airbrushed magazine shoot. I'm not normally against digital cinematography (Porter used digital beautifully in Women, after all), but this looks like people's worst-case scenario for digital, images that are clean but completely absent of life. I give Porter some slack since this is a departure in size and scope for him as a studio road-trip movie (Rough Night, his only other studio project, was at least a mostly one-location movie, while this travels all across the U.S.). He's also working under a director who he admits isn't much of a visual thinker, and from the sounds of it, Porter at least had ideas that might've been watered down by Farrelly (he talks about lighting scenes with only colors used in 60s streetlamps, and cites The Master as an influence; he doesn't believe that Farrelly even liked The Master). Besides, Green Book is having more presence in the culture and awards conversation than Women ever did (as hideous an indictment of America's misplaced priorities as that may be), and it may very well lead him to getting jobs on better movies from more interesting filmmakers.
JENNIFER JOHNSON (Costume Designer)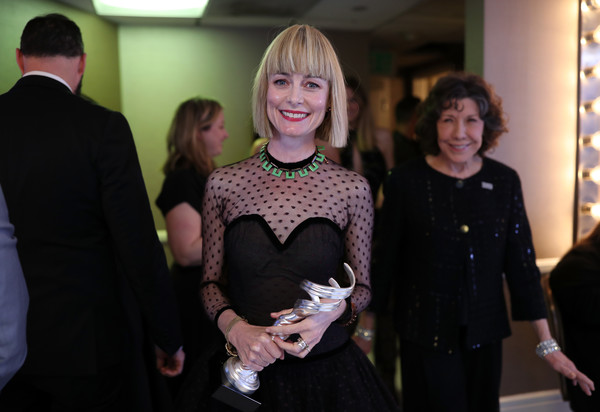 Johnson previously did the costumes for Mills' Beginners, but her work on Women is next-level, finding grace notes and telling little stories with every torn shirt and pretty dress. She even ended up influencing fashion at large, with one particular Lou Reed shirt that Gerwig wears inspiring the Girls on Tops line of shirts celebrating major female directors and actors (I own their Gerwig shirt, and was tempted to get the Annette Bening one too). Her subsequent work on I, Tonya may not have inspired any of my items of clothing, but it was still excellent work in a film that requires the clothing to be just right for its story to work. Her next project, Nicolas Winding Refn's Amazon series Too Old to Die Young, may or may not inspire any fashion trends on the level of the scorpion jacket from Drive, but we'll have to wait and find out.