(Part 1 is here. Part 2 is here.)
Again, possible minor and/or vague spoilers for all shows ahead.
14-7. THE BEST OF THE REST
14. Stranger Things
Season 2
While it was inevitable that a show as immediately popular as Stranger Things would face some backlash– some of which I agree with, such as the overt references to other 80s films often landing with a thud– I still found that the strong points and highlights carried the day, outweighing the inconsistencies and the parts I didn't like. For me, it's less a show about a mystery than one about how a group of outsiders band together in the face of a threat.
The cast and their interactions are still outstanding; it's remarkable how much child acting talent the show has found, although the adults are fantastic as well, with David Harbour probably leading the way. (I also want to shout out Brett Gelman, new for this season, who makes a meal out of his role in just the right way.) Elements that could be considered fanservice in the hands of lesser talents, such as the Dustin/Steve teamup and the reunion of Mike and Eleven, work because the performances are so completely believable and real. Millie Bobby Brown remains perhaps the most expressive face on television, and may have even topped her season one performance, as El displayed a greater range of emotion and reaction, though subtle as ever.
One fun side of season two has been the increased emphasis of the women of the cast as the strongest, toughest, and bravest members of their respective crews, particularly in the cases of Joyce Byers and Nancy Wheeler. That said, no list of heroic performances on television in 2017 is complete without Bob Newby, Superhero.
13. GLOW
Season 1
Netflix's dramedy about the Gorgeous Ladies of Wrestling contains all the 80s touches you might expect, but it also contains great stories of female friendship, of women who are for one reason or another outcasts finding their own community, and ladies doing it for themselves (in this case, "it" being "building something big and meaningful to call their their own").
Marc Maron has found the role of a lifetime, perfect for his weary, cynical persona; as director Sam Sylvia, he's abrasive but never abusive, bluntly honest with his performers when they need him to be, but willing to protect them no matter what it takes and willing to put the product above all else. ("Whatever the fuck you gotta go do to get out of here" might be one of the most heroic lines of the year. Look, we all know you can kick my ass if you want to, but I got a job to do here, and not you or God or President Reagan is gonna stop me or take away one of my performers.)
Alison Brie is of course terrific, but Betty Gilpin is the real standout, dealing with a massive amount of conflicting emotions about her life and the entire GLOW enterprise (including her own acceptance of her star power) and pulling it off masterfully. The show's deliberate pace means we see them come together, learn their craft, and put together a capable show step by step, making it all the more satisfying when they pull it off in the season finale– and cap it off with a work that would make Vince McMahon proud.
12. BoJack Horseman
Season 4
It's a daring move for season 4 of BoJack Horseman to open with an episode without BoJack, but as we last saw, he had once again fled Los Angeles in existential panic, and everyone seems to be moving on without him.
It would be far from the last experiment in form for the season, which contained several episodes which jumped through time into both the past and future, which focused on a single character ("Hooray! Todd Episode!"), gave us a taste of BoJack's internal monologue, and even one bottle episode. The real story is BoJack and family: what his was like and how it came to be that way, and what family means to him (and who's part of his family and in which roles) now.
As always, the show is hilarious, revealing, and heartbreaking; "Stupid Piece of Sh*t" (the official title, not my censorship), "lovin that cali lifestyle!!", and "Time's Arrow" are the surest pieces of quiet devastation in my book, but they're also the pieces that give our characters, especially BoJack, the chance to grow and not make past mistakes.
The show ends with a note of optimism that has been hard-fought for four seasons; changing for the better is usually incremental and involves taking two steps forward and one step back, so having watched BoJack goes through that same process through the show's run, it makes those moments of clear breakthrough feel that much more earned and satisfying. (And this time, it seems like it might genuinely stick.)
Oh, also, Mr. Peanutbutter runs for governor against a woodchuck played by Andre Braugher and does exactly as well as stupid people with no real ideas who nevertheless attract a following do in real life.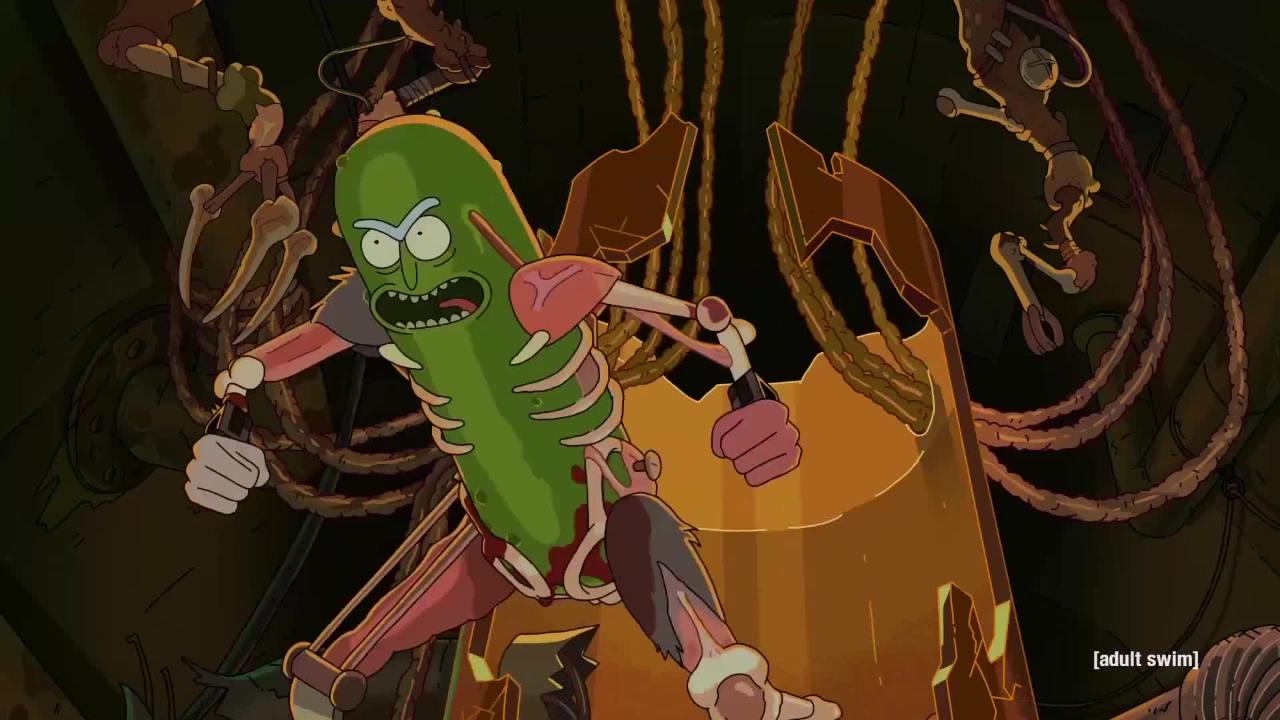 11. Rick and Morty
Season 3
Forget the Szechuan sauce. Forget the fans who make Rick into a symbol of righteousness and then imagine they are the Ricks of their own lives. The show is still one of the most daring, inventive things on television, and it delivered once again, with adventurous episodes that gave every character in the Sanchez-Smith family a chance to confront their own demons. From Morty's anger toward his parents over their split, to Beth's doubts about her family, to Summer's need for action and adrenaline, to Jerry proving yet again to be a spineless wimp, we delved deeper into their inner lives than we have yet. And yet, the comedy and attention to detail never relented; this remains a show at turns clever, referential, dark, and packed with sight gags.
The format remains as experimental as ever, with one episode taking place entirely at a Citadel populated by other Ricks and Mortys; this year's "Interdimensional Cable" replacement was "Morty's Mind Blowers," wherein Rick shows Morty memories from their adventures that Morty requested be erased due to the way they traumatized them. "Pickle Rick" was easily meme-able, but more importantly (and with the help of a therapist played by Susan Sarandon) it revealed something about Rick's lack of imagination and need to live on the edge.
For the record, what makes Rick interesting to me isn't the superlatives about his genius and competence; it's the way those qualities isolate him from most human interaction, the way others' inability to understand him denies him the social contact he needs. The season finale demonstrated two things: For all Rick's desire and ability to control the universe– a clear theme of episodes such as "The Rickshank Rickdemption" and "Pickle Rick"– he still can't control his own family, and he still needs them more than he'll ever admit.
10. Crazy Ex-Girlfriend
Seasons 2 and 3
The show began hitting the emphasis on "crazy" this year; Rebecca Bunch is not simply a manic pixie dream girl, but someone with a genuine, improperly treated (when treated) mental illness.  Rebecca finally hit rock bottom this year in a devastating episode, but that's also finally opened up the possibility of real change (let alone of an accurate diagnosis); much like with the #12 entry on this list, the difficulties in making progress with mental health and with being a better person, and the frustrating fits and starts involved, make each real step feel that more earned.
The show also offered expanded roles for its supporting cast, from Paula's conflict over the state of her marriage to Josh's first hints of self-awareness regarding his own immaturity to the glory that is White Joshfeather. A new potential love interest for Miss Bunch arrived on the scene in Nathaniel; like Rebecca, and like seemingly everyone in her orbit, he too has underlying issues to address.
Once again, the show blends the harrowing and the hilarious in a way few others can, consistently playing at a higher level than almost anything on television. The fact that the musical numbers remain top-notch go a long way toward ensuring that. It's more than anything a commentary on the high quality of television this year that the show doesn't find itself higher on this list.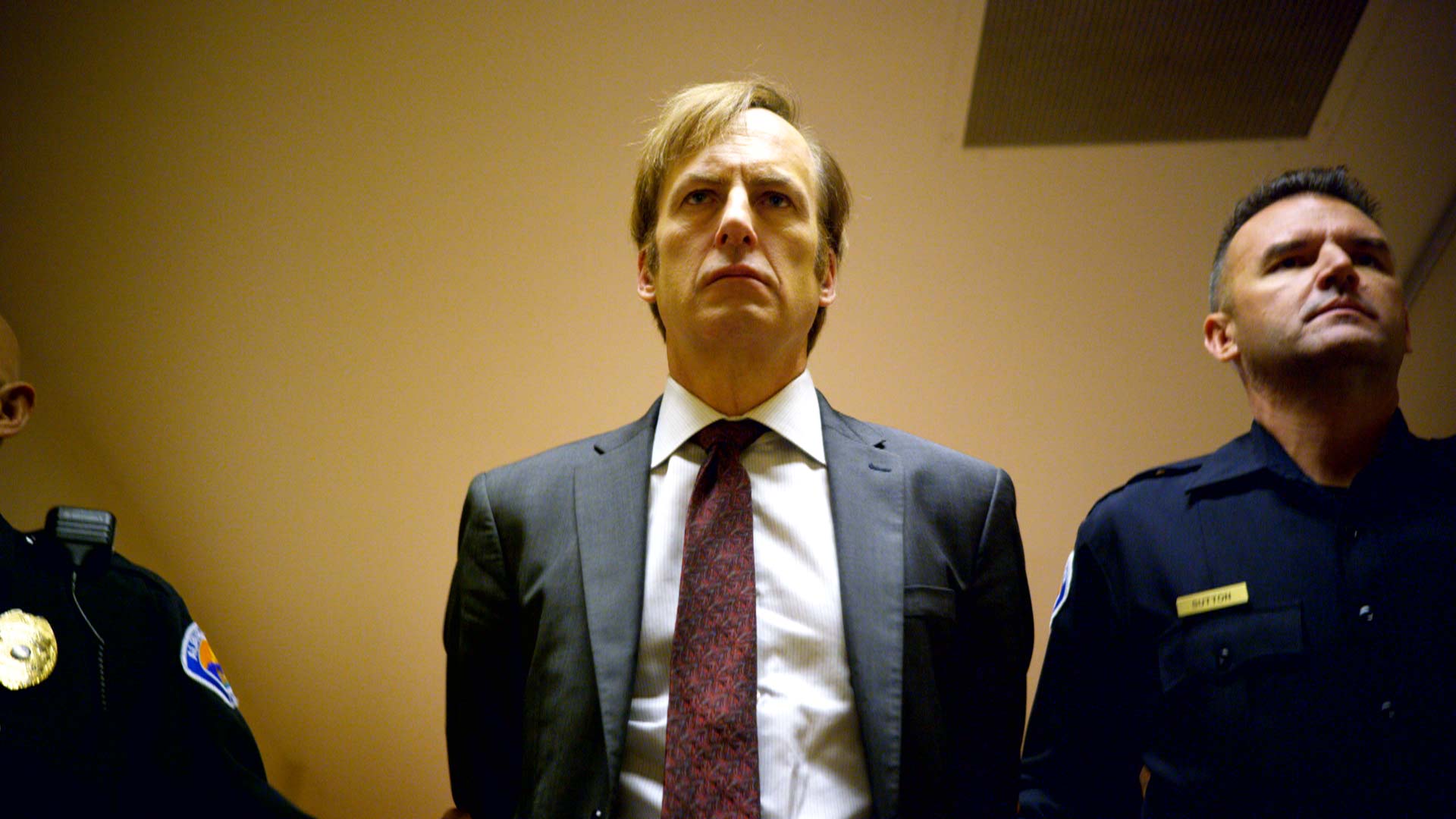 9. Better Call Saul
Season 3
I was at first a little suspicious of the show's third season, as the first several episodes seemed far too focused on showing Mike's methodology. While his procedural precision is fun to watch from time to time, spending ten minutes on it in multiple episodes makes it feel like the show is stalling for time. But when you get highs like "Chicanery," which contains a devastating Michael McKean performance (it's a travesty he wasn't even nominated for an Emmy), the missteps can be more forgivable.
Better Call Saul delivered some of its best material this year, as the feud between the McGill brothers came to a full head, breaking Chuck and possibly Jimmy as well. Chuck commits to his stubbornness and conviction of his own righteousness even after "Chicanery," and the results are tragic. Jimmy is also a tragedy in the classic sense, his good qualities wrapped up with his bad; his conscience and heart butt up against his impatience and slippery ethics, and that conflict costs him dearly. Rhea Seehorn and Patrick Fabian got to reveal new, hidden depths that were of a piece with everything that came before as Kim and Howard, respectively. And, of course, we finally got the official introduction of Mike And Gus: Crime Team.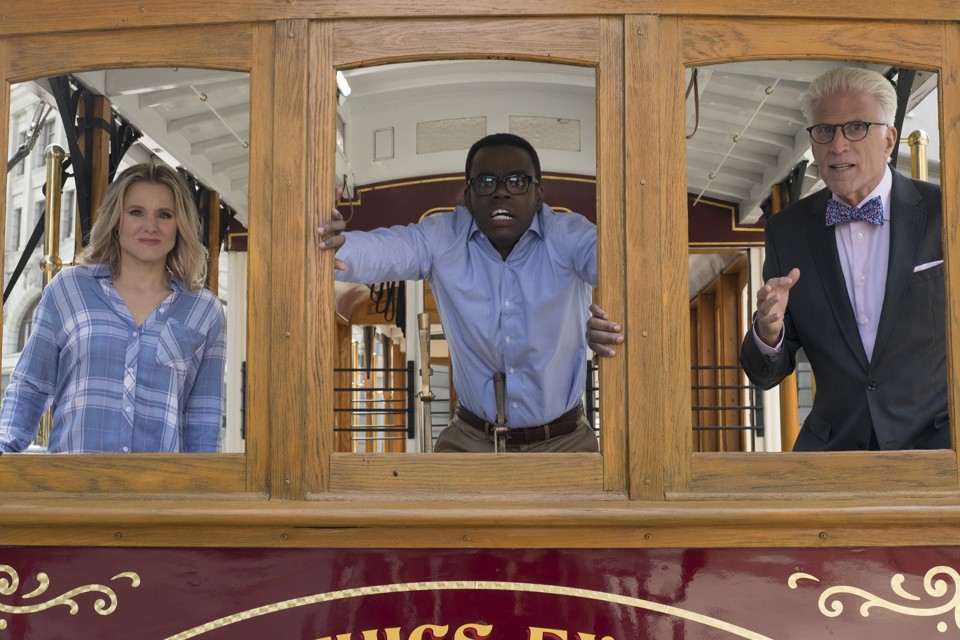 8. The Good Place
Seasons 1 and 2
One of the most ambitious sitcoms in recent memory was already clearing a high bar as it turned the screws tighter and tighter on its band of misfits in heaven… and then delivered a season-ending twist that completely upended the premise of the series.
The show didn't stop there, though, as the early run of season two burned through the plot much faster than expected, continually changing the rules its characters operated under and never tipping us as to what Michael's (Ted Danson) real motivations are. If everything Michael Schur says about having a plan for the show is to be believed, then based on what's come so far, this could well become his magnum opus. (Schur's experience with running sitcoms, and his consultation with Damon Lindelof regarding what to do and not to do when setting up a television mystery, show in The Good Place; of all the sitcoms in this range, it's easily the tightest and most well structured, with the fewest missteps.)
Danson is outstanding at playing all sides of Michael, of course, and Kristen Bell is still every bit the star as she portrays Eleanor's growing sense of moral awareness and willingness to open up to others. But I also want to highlight Manny Jacinto's performance as Jason, the perfect mix of 30% sweetness and naivete, 70% bro-ish joie de vivre, and absolutely zero brains; and D'Arcy Carden as divine helper robot / source of all knowledge Janet, who continues to find layers of personality, emotion, and subtlety to a character Eleanor once described as "Busty Alexa."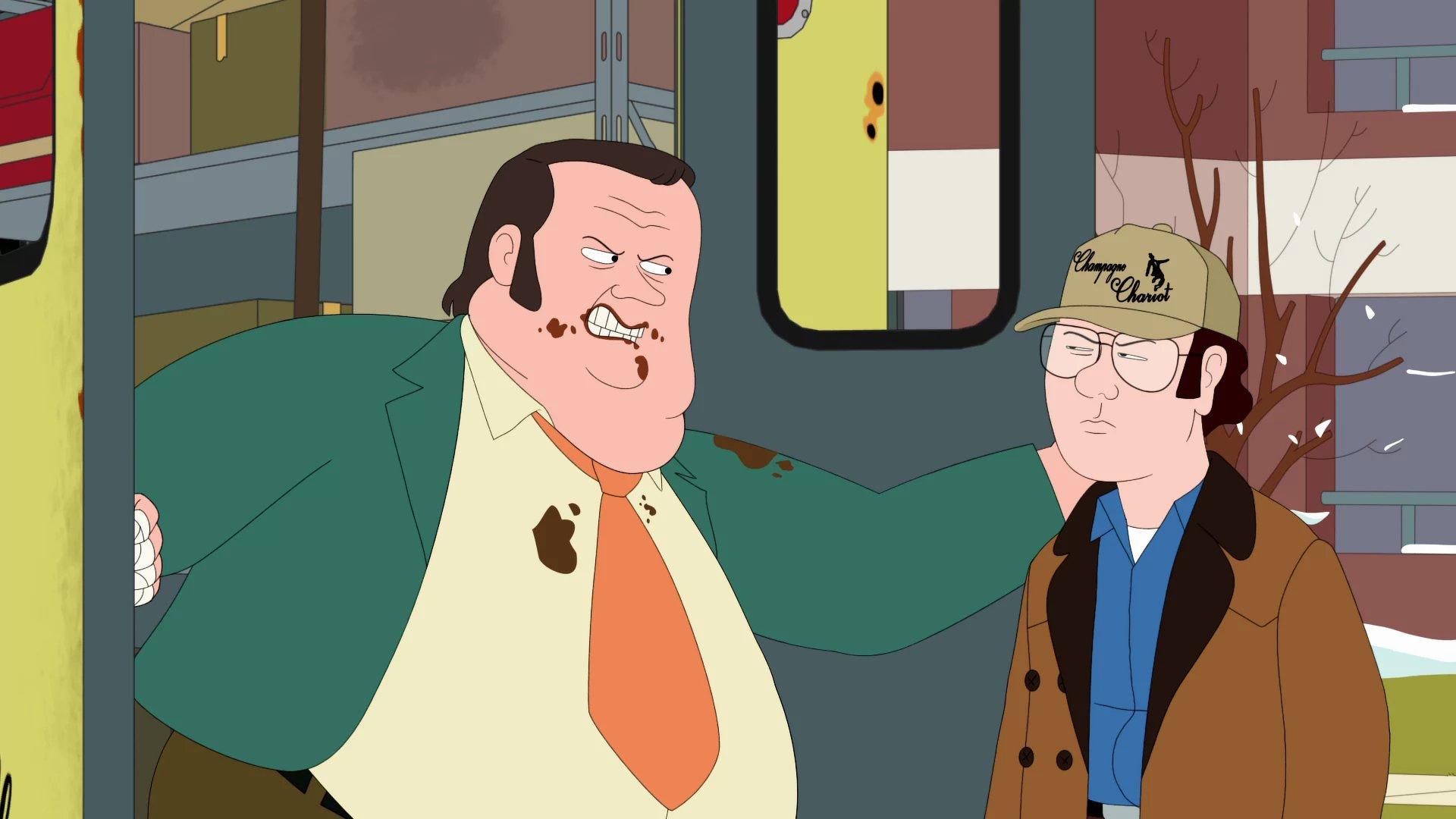 7. F Is For Family
Season 2
If you read my essay on season 1, you already know this is one of my favorite shows, as co-creators Bill Burr and Michael Price's semi-autobiographical look at a blue-collar guy and his family in the 1970s created a very human and very funny portrait in only six episodes. Season 2 continued at the same level, as Frank Murphy dealt with losing his job at Mohican Airlines and the challenge that presented to both the family's well-being and his sense of masculinity.
The show expanded its world, as wife Sue, daughter Maureen, and next-door neighbor Vic all got significantly more screen time than last season, with Sue dealing with a hostile work environment (in more ways than one), Maureen showing signs of being a budding mathematical and computer genius (and of course the sexism of the era leading her parents to ignore and dismiss those signs), and the increasingly coke-fueled Vic hitting rock bottom personally and professionally. But don't get me wrong, there was plenty of room for great stories for all the Murphy men as well– Bill's paper route and handling of a bully; Kevin's band and sexual escapades– plus some terrific new additions to the cast (Michael K. Williams as Smokey, Frank's new employer as driver of a delivery truck, is the highlight among those).
Again, the show doesn't flinch when it comes to displaying conflict, especially domestic conflict. (Perhaps the most heartbreaking such conflict of the season wasn't even between Frank and Sue, but their acquaintances Ginny and Greg.) Combine the honest depiction of human relationships and the details therein with the show's sense of empathy and eye for period detail (accurate about attitudes but never jabbing you in the ribs), its world and characters become real, become people we root for despite their shortcomings. The fact that it's often hilarious on top of that is a real treat in its own right, and few shows covered the ground of creating rich, human characters while still being really funny as well as F Is For Family did.
Tomorrow: The final six shows in the countdown, as well as discussion of the best episodes of television of 2017.