One year ago this weekend, 20th Century Women was given its widest release, and I saw it the first of what would be two (2) times in theaters. For this anniversary, I've decided to do something a little less labor- and thought-intensive than normal for my articles on this movie and simply document what its cast and crew have done and will do in the wake of its release. For the most part, I'm sticking to the crew members who have forthcoming projects, so I'll shout out here production designer Chris Jones' excellent work on Lady Bird, built around a similar combination of simplicity and boldness of color as his work on Women, the same also going for costume designer Jennifer Johnson's work on I, Tonya.
While you're here, if you haven't already, why don't you read any or all of my four previous pieces on Mike Mills and Women in particular? And I'll admit I'm not sure I have much left in the gas tank when it comes to talking about this director and this movie, so this may be the last piece on this nature for a little while (I may make this a yearly series, though). Thank you once again to everyone who's supported these endeavors, and just please watch this movie if you haven't already.
MIKE MILLS (Writer/Director)
No, Mills has not announced a new project in this last year, as great as it would be for him to get out of his "a movie every six years" pattern. But he hasn't been totally idle in that time. For one, he was invited to join the Academy of Motion Picture Arts and Sciences in June, so he might be one of the more reasonable "anonymous Academy member ballots" that come out closer to the Oscars. He also wrote a bit praising Battle of the Sexes (directed by his friends Jonathan Dayton and Valerie Faris) for Variety. And he's also got to direct a little bit by doing a two-minute commercial for the new retail site Clos19. Despite his extensive commercial background (one which I went into in my first piece on him), he's expressed quite a bit of frustration with the advertising medium, enjoying how it keeps his directing muscles from atrophying between projects and, of course, the money it gives him, but not liking the lack of control he has over the finished products and the general sense that he's "making capitalism look seamless and nonviolent and really fun and clever and exciting" (that quote is from this interview with him on the subject). So he tries to be as choosy as possible with ads, only doing one or two a year and doing ones where his personality can really shine through. And that's definitely the case with this ad, which is very recognizably him, from its montages (stitched together by his editor on Beginners, Olivier Bugge Coutte) and voice-over to the Roger Neill score (parts of which sound so much like the 20th Century Women that I can only assume they were sampled from it), the camera constantly pushing in on its subjects, and all the dancing. I admittedly couldn't tell you what the fuck it was selling without knowing beforehand, but who says ads are supposed to sell you on a product?
LUCAS JADE ZUMANN (Jamie)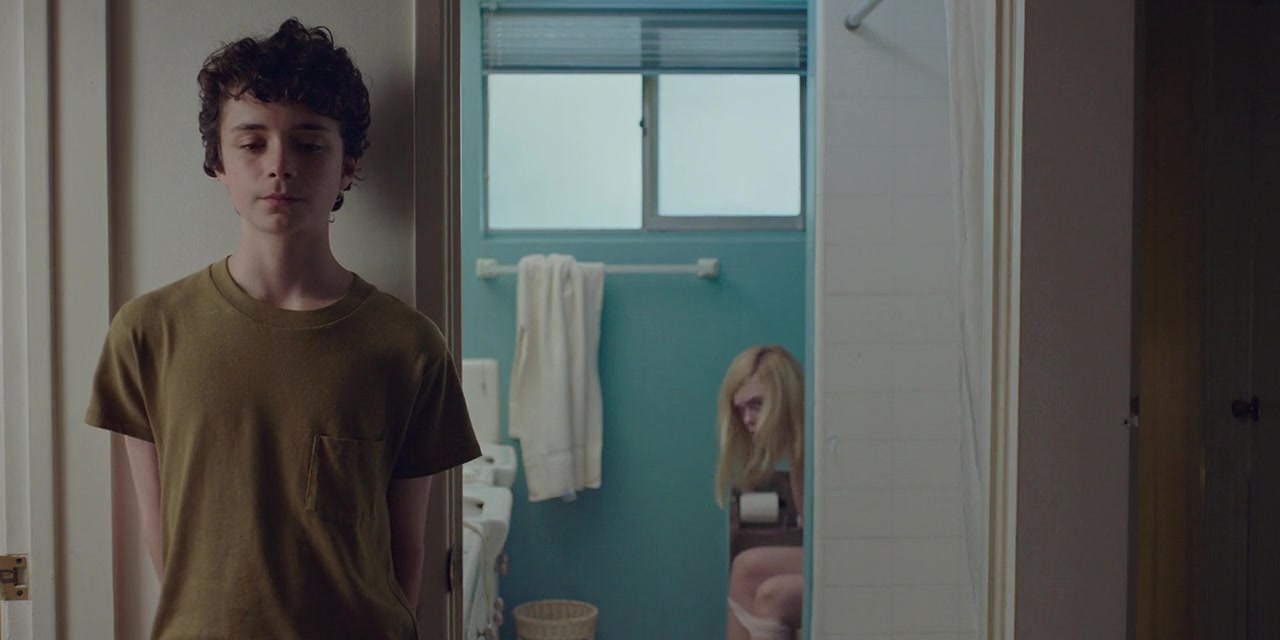 If 20th Century Women had more money/gotten more attention, it may very well have been a breakthrough for Zumann, whose few credits up to that point included a supporting part in Sinister 2, two episodes of Chicago Fire, and, wonderfully, the part of "Punk #2" on an episode of Sense8. Since Women, he played Gilbert in the Canadian series of Anne of Green Gables (which premiered on Netflix in America), Anne with an E, but that was in production prior to Women's release. His first project to officially come off the back of Women is the YA romance Every Day, where he plays one of the incarnations of a spirit who changes bodies every day, and who is in love with Angourie Rice.
ANNETTE BENING (Dorothea)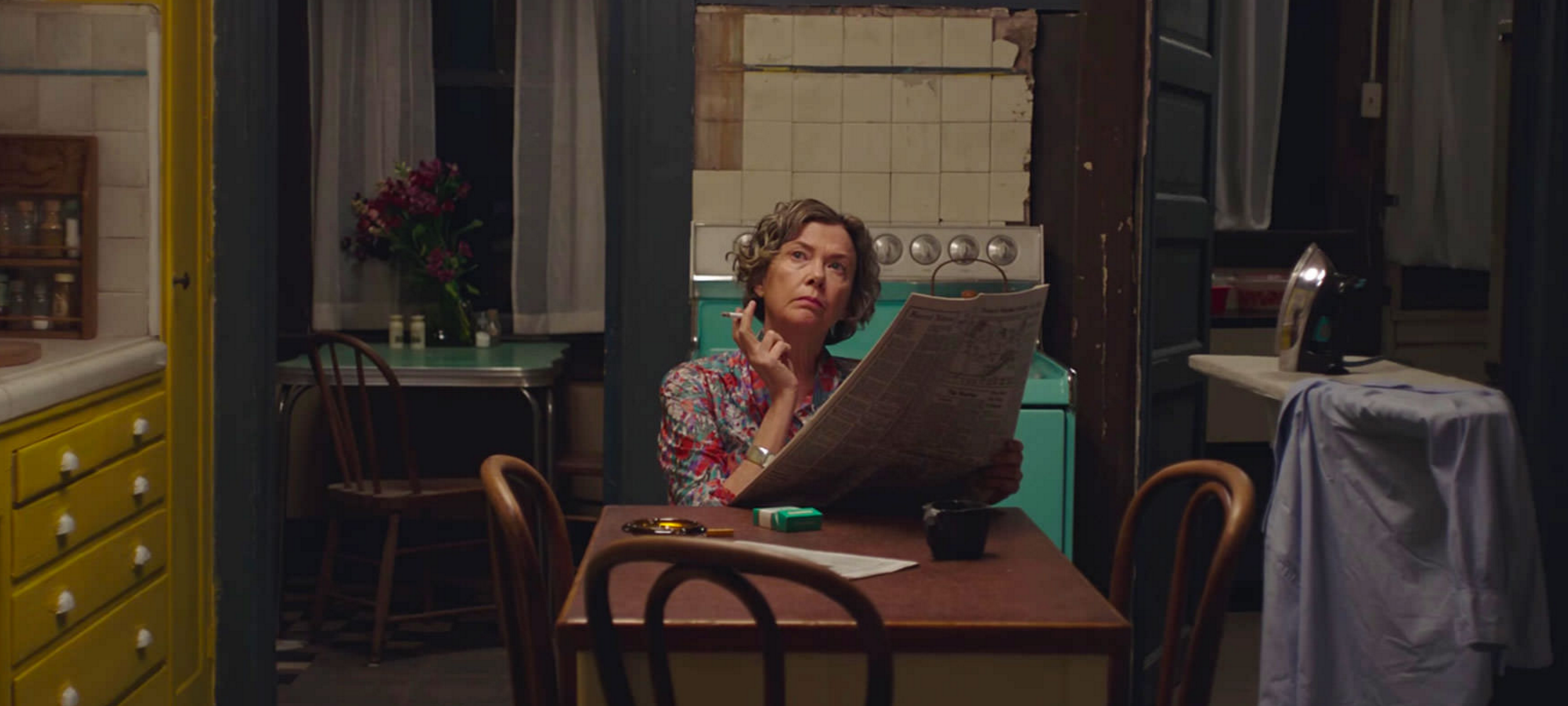 One of the sad things about 20th Century Women (besides everything else that's sad about it) is how it's one of the few recent Annette Bening showcases to be worthy of her talents. A great majority of her output since American Beauty has been mediocre outside of her work in them, and unfortunately, her future projects look to be following in that mode rather than Women's. There was hope initially that Paul McGuigan's Film Stars Don't Die in Liverpool would finally be her big Oscar play, with her playing actress Gloria Grahame in the last years of her life (in the trailer, she says people say she looks like Bogart when she smokes, which I will only take as a conscious Women homage), but then people saw the movie and discovered that it's yet another case of the movie at large letting Bening down (although I have heard similarly good things about the performance of her costar, Jamie Bell). That's getting a perfunctory release from Sony Pictures Classics, who are also distributing The Seagull, the adaptation of the Chekhov play with Bening, Saoirse Ronan, Elisabeth Moss, and Corey Stoll. If that sounds potentially good, I'm here to tell you that it was shot in 2015 and just keeps not getting released, which is at least mildly concerning. Along with that, she has a supporting part in Life Itself, from the auteur behind This is Us and the Bening-starring Danny Collins (although, truth be told, this does have a great cast, with Bening, Oscar Isaac, Samuel L. Jackson, Olivia Wilde, Antonio Banderas, and Mandy Patinkin). And in the summer, she's set to shoot Hope Gap, a directorial effort from screenwriter William Nicholson, where she'll play wife to Bill Nighy. But the most interesting project she has on the docket (which is sadly not saying much) is Christoph Waltz's directorial debut Georgetown, where Waltz plays a conman who tricks a rich Washington D.C. widow (Annette Bening) into marrying him so he can mingle with political players. God willing, Waltz can direct better than he's been directed in much of his recent work.
GRETA GERWIG (Abbie)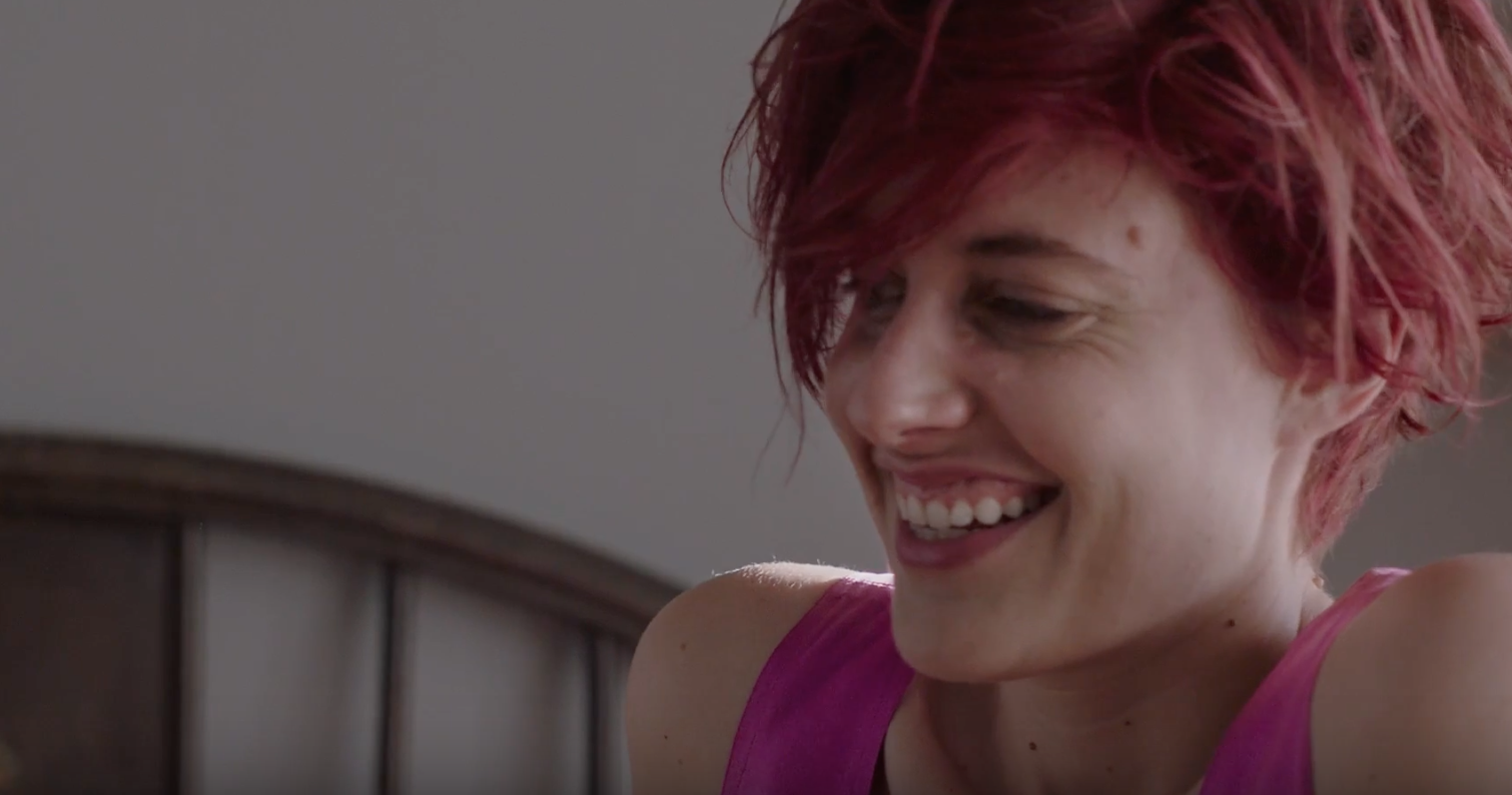 I hope you're not just learning now what Gerwig did in the wake of Women's release. I'd say she's done quite well for herself, having made one of the more auspicious solo directorial debuts in recent memory, Lady Bird, which is also a major awards contender (finally, after Women was so rudely snubbed, we can at least say Academy Award Nominee, if not Winner, Greta Gerwig) and an instant classic in the coming-of-age canon. But that's not all she has coming up this year! She will be one of the many stars to lend their voices to Wes Anderson's Isle of Dogs (a collaboration I can only assume was willed into existence by the DVD cover for Rushmore adorning Lady Bird's wall), in which she does not play a dog (she plays a human named Tracy, which I refuse to believe is anything besides a wink to Mistress America). And while I haven't heard any updates on it since it was announced last May, if the initial plans are still in place, she will shoot Mia Hansen-Love's English-language debut Bergman Island this summer (to coincide with Ingmar Bergman's 100th birthday), for release in 2019. She previously had a small part in Hansen-Love's Eden, and will be sharing the screen with Mia Wasikowska and John Turturro in a story about "an American filmmaking couple" who head to Ingmar Bergman's home of Faro Island to write screenplays, before "the lines between reality and fiction start to blur against the backdrop of the Island's wild landscape." As great it is to see her win so much admiration as a writer/director, it would be a shame if she completely gave up acting (especially with the further tightening of her craft that's evident in Women and Jackie the same year), and a Hansen-Love movie is a perfect vehicle for her, so I hope this gets off the ground.
ELLE FANNING (Julie)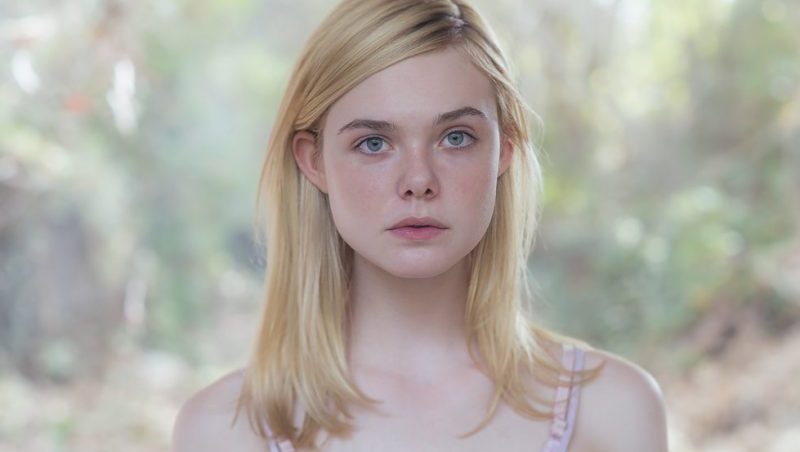 2016 seemed to mark the arrival of Elle Fanning as a major talent, with her courting both the extreme end of the arthouse audience, with The Neon Demon, and the more genial end, with Women, plus her singlehandedly making Ben Affleck's prestige snooze Live by Night something other than tiresome in her little bit of screentime. Alas, 2017 mostly didn't live up to that promise, besides her delightful turn as another sexually restless teenager in Sofia Coppola's The Beguiled. The only other of her films that year that were released outside of festivals were two long-delayed Weinstein films (back when the worst thing associated with the name "Weinstein" was cutting up movies and/or not releasing them), the misguided dramedy about a trans boy and his kooky family, 3 Generations (formerly About Ray), and the dubbed animated film, Leap! (formerly Ballerina). Her schedule is full of films that played festivals last year to not many kind notices, including Shawn Christensen's The Vanishing of Sidney Hall (formerly Sidney Hall, now scheduled to be dumped on DirecTV and in a few theaters by A24), John Cameron Mitchell's How to Talk to Girls at Parties (which got violently mixed reviews when it played Cannes and is currently still being sat on by A24, and which I dearly hope is good because "Elle Fanning is an alien who joins forces with Nicole Kidman in Siouxsie and the Banshees get-up" sounds fucking incredible), and Haifaa Al-Mansour's follow-up to Wadjda, Mary Shelley (which mostly got yawns when it played Toronto). Her slate of "new" films for 2018 seems like a bit of a mixed bag too. What looks good are two female-directed films, Reed Morano's post-apocalyptic drama I Think We're Alone Now (which premieres at Sundance on the 21st), where she plays opposite Peter Dinklage, and Melanie Laurent's Galveston, which comes from the pen of Nicky Pizzapie himself (hopefully redeeming himself for his previous scripting job, The Magnificent Seven) and costars Ben Foster. I dunno about Teen Spirit, Max Minghella's directorial debut where she plays a "shy teenager living in the Isle of Wright" who participates in an international singing competition. And I really dunno about A Rainy Day in New York, which I am becoming reasonably confident in calling the last film Woody Allen ever makes in America (as for whether he'll make another movie, to quote the end of Hollywood Ending, "Thank God for the French!"). From what I've read, her part in it sounds… not great, and the film is currently losing actors to participate in the press tour like the Black Knight loses limbs. I really do hope Fanning and Timothee Chalamet find a much less contentious film to collaborate on in the future, because that could be a fantastic pairing.
BILLY CRUDUP (William)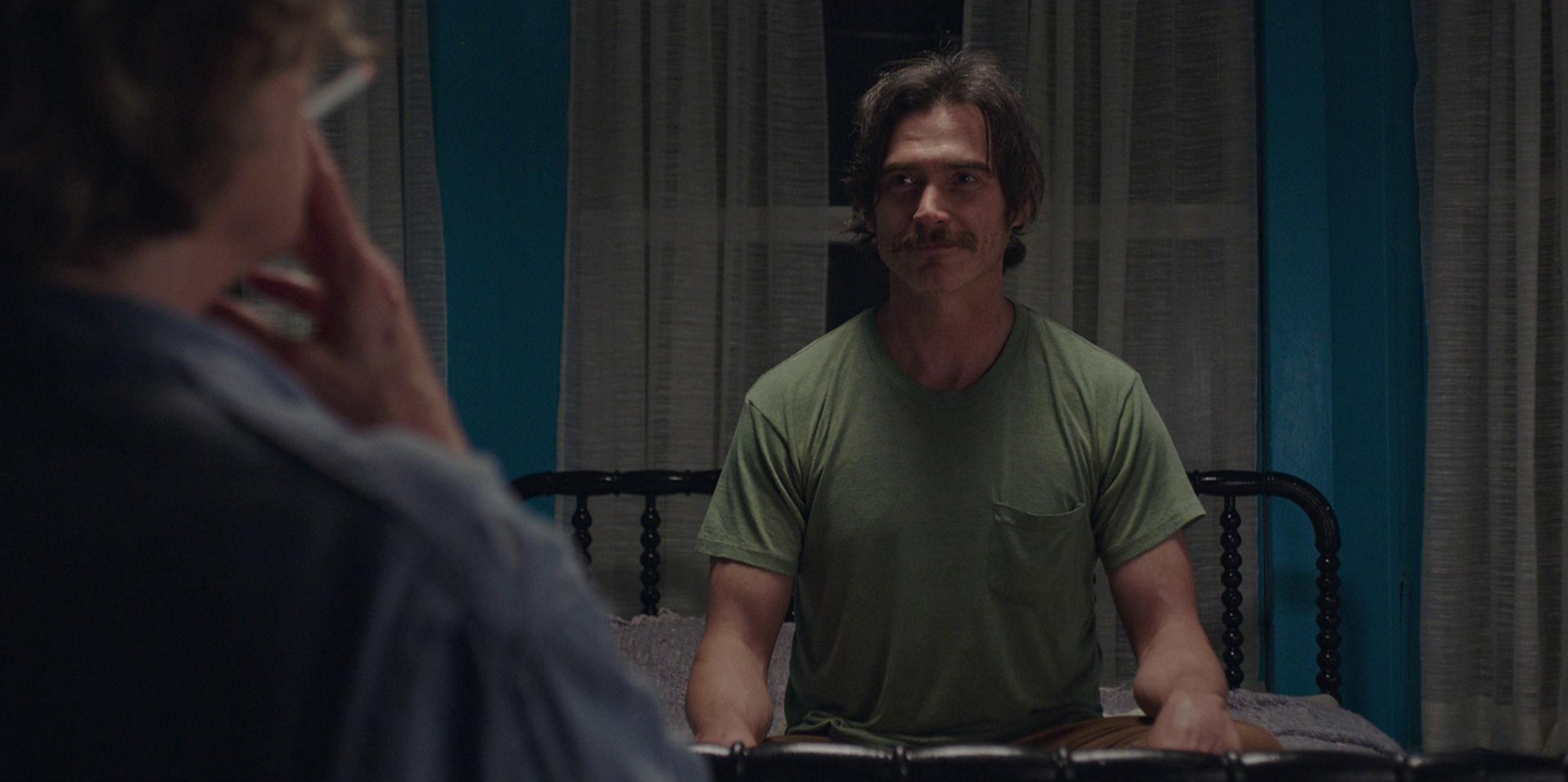 If there's any justice in this world, Women will be the film that kickstarted the Crudupaissance. After years of doing mediocre-to-bad indies or small parts in bigger things, Crudup seems to be bouncing back a little, starting with Women and Jackie. Now, last year wasn't really promising for Crudup; he had a big part in Alien: Covenant, which bombed, and a small, uncredited part as the Flash's dad in Justice League, and I don't think anyone remembers the Netflix show he and Naomi Watts starred in, Gypsy. But I have hope this year will be better, because he looks to have a pretty sizable part in Richard Linklater's Where'd You Go, Bernadette, where he plays the husband of a missing architect played by Cate Blanchett. Admittedly, Linklater kinda whiffed last year with Last Flag Flying, so there's definitely the potential for this going wrong, but I have hope Linklater can pull through this time (and apparently the source material is top-notch). At the very least, it'll almost certainly be better than Flashpoint, the solo Flash movie just confirmed to be written-directed by the auteurs who brought you Horrible Bosses and the Vacation reboot.
ROGER NEILL (Composer)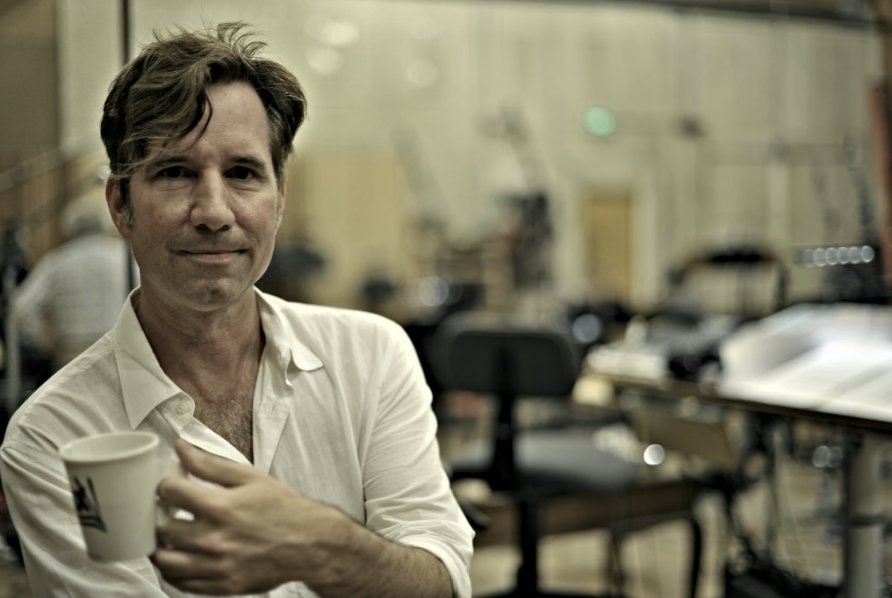 Neill's utterly gorgeous score for Women is one of the big keys to it ultimately working as well as it does, and thankfully he has several other projects on the horizon. One of them is A Kid Like Jake, which premieres at Sundance on the 23rd. I will say I'm a bit iffy on the logline, which describes as being about two parents (Jim Parsons and Claire Danes) whose relationship begins to crack trying to deal with "a young son who prefers Cinderella to G.I. Joe". But that's nothing compared to the iffiness on display with one of Neill's other projects, Valley Girl. It is a musical adaptation of the 80s cult hit, starring Happy Death Day breakthrough Jessica Rothe (as the titular valley girl), Mae Whitman, and, uh, Logan Paul (yes, the dead body kid). I may or may not see this on the promise of the 80s setting allowing Neill more opportunities to bust out the old-timey synths, but oh boy, I am not expecting much. Much more benign-seeming is his other forthcoming project, Lauren Miller's Like Father, in which a dumped-at-the-altar Kristen Bell reunites with the father (Kelsey Grammer) who left her mother.
SEAN PORTER (Director of Photography)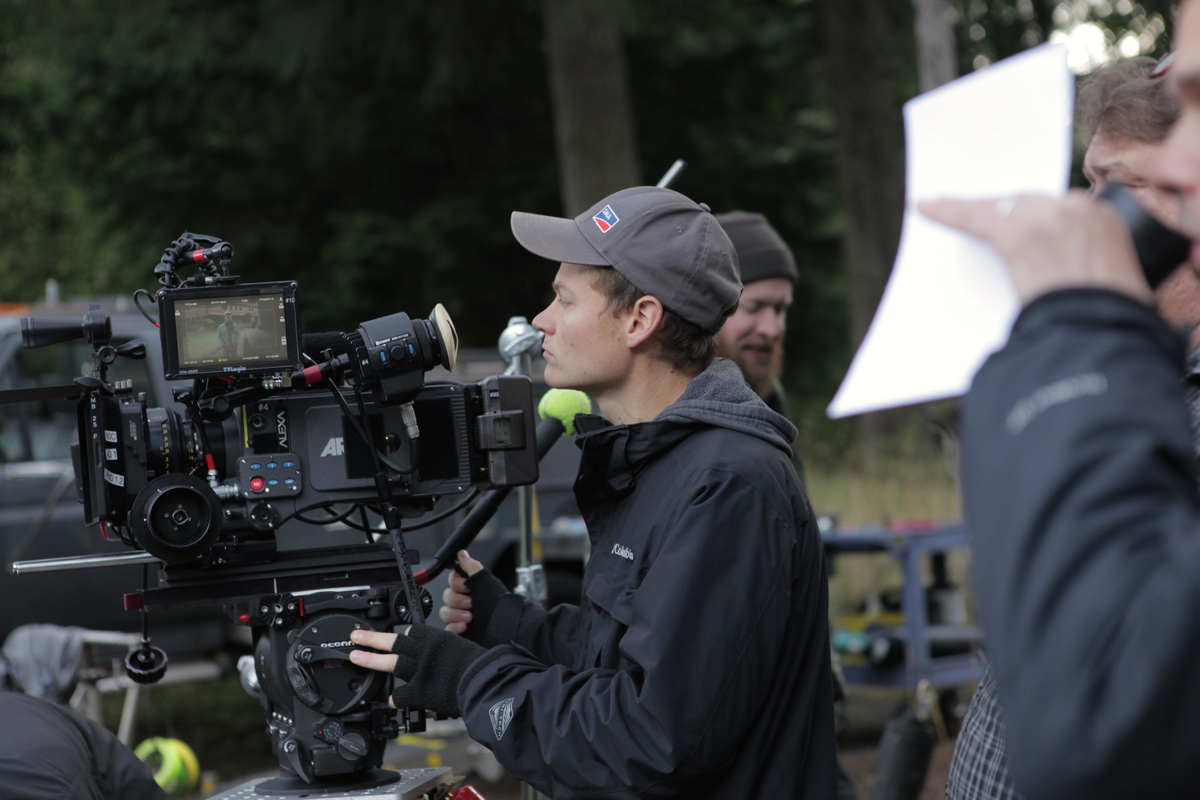 My affinity for the art of cinematography is well-known, but Porter's work on Women is I think the only example of cinematography that's genuinely made me emotional, not because it's so beautiful to look at (although it definitely is), but because of what it says about the film's almost painfully intimate relationship with its characters, the camera either sneaking in closer to them or giving them more room in times of distress. I was impressed by Porter's work on Green Room that same year, but this made him someone to really look out for. Needless to say, those sky-high expectations for Porter were not met by his following project, Rough Night, which mostly looked like any other studio comedy (which is less of an insult now that studio comedies are being shot by people like Oliver Wood and Brandon Trost), barring a pretty great shot (I guess you could call it one perfect shot) showing the aftermath of the central death of a male prostitute from afar. God willing, he'll make something more visually memorable on his next film, the dramatic debut of Peter Farrelly, Green Book (man, he's into green), about an Italian-American bouncer (Viggo Mortensen) who becomes the driver to a pianist played by Mahershala Ali. Admittedly, none of the Farrelly brothers films are particularly lauded for their cinematography, but god willing Porter will make this look more visually interesting than, say, Dumb and Dumber To.