All right! Back in reasonably timely fashion, we're going to count down my favorite TV shows of the year. 2022 was a pretty strong year, especially for comedy– whether you like weekly network sitcoms, shorter-run premium and streaming comedy-dramas, or the occasional streaming show that's just funny as hell, you had more than enough good material to choose from this year.
I managed to get through thirty-three shows this year, as well as a few TV-based movies and standup specials. Let's get to the rundown, but first a few extra entries:
Shows I didn't get to but might have with more time
The Bear – I've very consistently heard good things about this, and I like food, but I haven't made the time for it yet.
Little Demon – An animated show with Danny DeVito as Satan, Lucy DeVito as his daughter, and Aubrey Plaza as the (human) baby mama? Seems like a great formula, but I never found the time for it.
White Lotus – I always hear good things, but I've also been burned enough by Prestige Flavored TV Productions that I've been reluctant to try it.
Severance – Heard very good things and we're Adam Scott fans, but it wasn't really a priority and, also, see above comment about Prestige TV.
For All Mankind – I mean, I wasn't gonna jump into this in season 3, but I've heard enough good things that maybe you should check it out if it's your thing.
Avenue 5  – This one I don't feel bad about, as I gave all of season 1 a shot and felt it did not live up to my expectations. Maybe I'll try again if I get a trustworthy recommendation on it, but I haven't yet.
Reservation Dogs – Well, I can't watch season 2 until I finish season 1, now, can I?
Shows I saw one episode of
Space Force (season 2, Netflix) – You know, I didn't think the first episode was too bad, but it was kind of a low-priority show for me to begin with. I did like the way the crew rallies around General Naird, and I liked the addition of Tim Meadows as the Secretary of Defense and the obvious conclusion he comes to at the end of the hearing. (I also liked that the completely nonsensical plot with Lisa Kudrow as Naird's wife seems to have been scrapped.) Maybe I'll get to it if I have more time, but there was so much on this year that our lukewarm feelings about season 1 made it a pretty low priority to get around to.
Stranger Things (season 4, Netflix) – I have to admit, I was more happy to see the Hawkins gang back than I expected to be, given some of my misgivings about the show and that I thought said misgivings became more pronounced with time. That said, every episode is just so goddamn long now. It would have been a huge investment that we just weren't prepared to make with so many other shows on our watchlist.
Favorite standup specials of the year
Okay, they were the only ones I saw, and I meant to get to more, but these come from several of my favorite comedians, and they're all worth your time.
Norm Macdonald: Nothing Special
Netflix
Norm's swan song was filmed during the COVID-19 pandemic and not terribly long before he died. Appropriately enough, he simply shoots the special at home on his computer with no audience and not much in the way of production values (I believe a phone call interrupts him at one point, although knowing Norm, that may well have been planned). This is that much funnier considering his reaction in the Vulture interview to finding out about Drew Michael's no-audience comedy special, but under the circumstances, it makes sense. While it's not Norm's funniest work… look, I loved the man as a singular craftsman and a one-of-a-kind personality, and I was happy to see anything from him at all considering how cancer took him from us before he was done being great at comedy (and, sadly, a shocking number of his peers dying shortly thereafter– Bob Saget and Louie Anderson in quick succession a couple of months after Norm died; Gilbert Gottfried a couple of months after him). I can't really do anything to recommend this special, because you're either a fan of Norm or you're not. But if you are, you'll be happy to see him one last time.
As a bonus, the Netflix special is followed by a roundtable of some major names in the comedy world, Norm's friends and fans– David Letterman, Dave Chappelle, Molly Shannon, Conan O'Brien, Adam Sandler, and David Spade all show up to pay tribute and discuss Norm the comedian and the man.
Stavros Halkias: Live at the Lodge Room
YouTube
The ex-Cum Town host, who left the show in 2022 to focus on his solo career, spent much of the year on a long tour, and the special comes from a performance in Los Angeles. Halkias is something of a human human cartoon character– just look at him– and his story-based comedy contains the kind of ridiculous events in the life you might expect of a human cartoon character. The standup is funny and it moves quickly, never getting dull. But more than anything, he is, perhaps more than anyone in the game today, a great crowd worker. So many of his tour highlights he's posted to YouTube have been from asking questions of his audience and riffing with them; some of these provide some of the funniest moments in his work, as Halkias is absolutely relentless when it comes to prodding his audience and roasting them for their own stories. All in all, it's a breezy and fun time.
Bill Burr: Live at Red Rocks
Netflix
Somehow I wasn't in attendance for this set, my favorite working standup today playing at a huge venue 20 minutes from my home. Burr is Burr at this point; I've covered his standup many times on here, and he remains my favorite in the business because he combines terrific craft and an ability to work the crowd and built tension with his potentially controversial opinions, with a sense of empathy and some human frailty and honesty about his own faults and his own lack of knowledge. But he does continue to get older and wiser, and as a father of two now, some of that involves reflecting on his own childhood and how can be a better parent (in this case, in part because of a mushrooms-induced revelation). The topics are pretty familiar if you're familiar with Burr, but he always finds new ways to riff on them, new facets of topics to dig into, and new ways to add his personal experiences into the mix. It's another strong special from the best in the game right now.
Now, to kick off the formal list– six more shows today, six tomorrow, then seven a day for the rest of the week after that. Coincidentally– or perhaps not– we kick off today with a rundown of (most of) the network sitcoms you'll see on the list this year:
33. American Auto
Season 1, NBC
The latest from Superstore creator Justin Spitzer focuses largely on the boardroom of a struggling Detroit auto company, with new CEO Ana Gasteyer brought in to revive its fortunes. It was a bit shaky and a mixed bag early on, although it started to round into form as the season went on and as Gasteyer's Katherine started to reveal more of her character as crisis unfolds. It also gives Jon Barinholtz a much-deserved bigger role following his excellent work on Superstore as Marcus. Season 2 premieres January 24, so hopefully those improvements down the stretch will continue to lead us to bigger and better things with this show.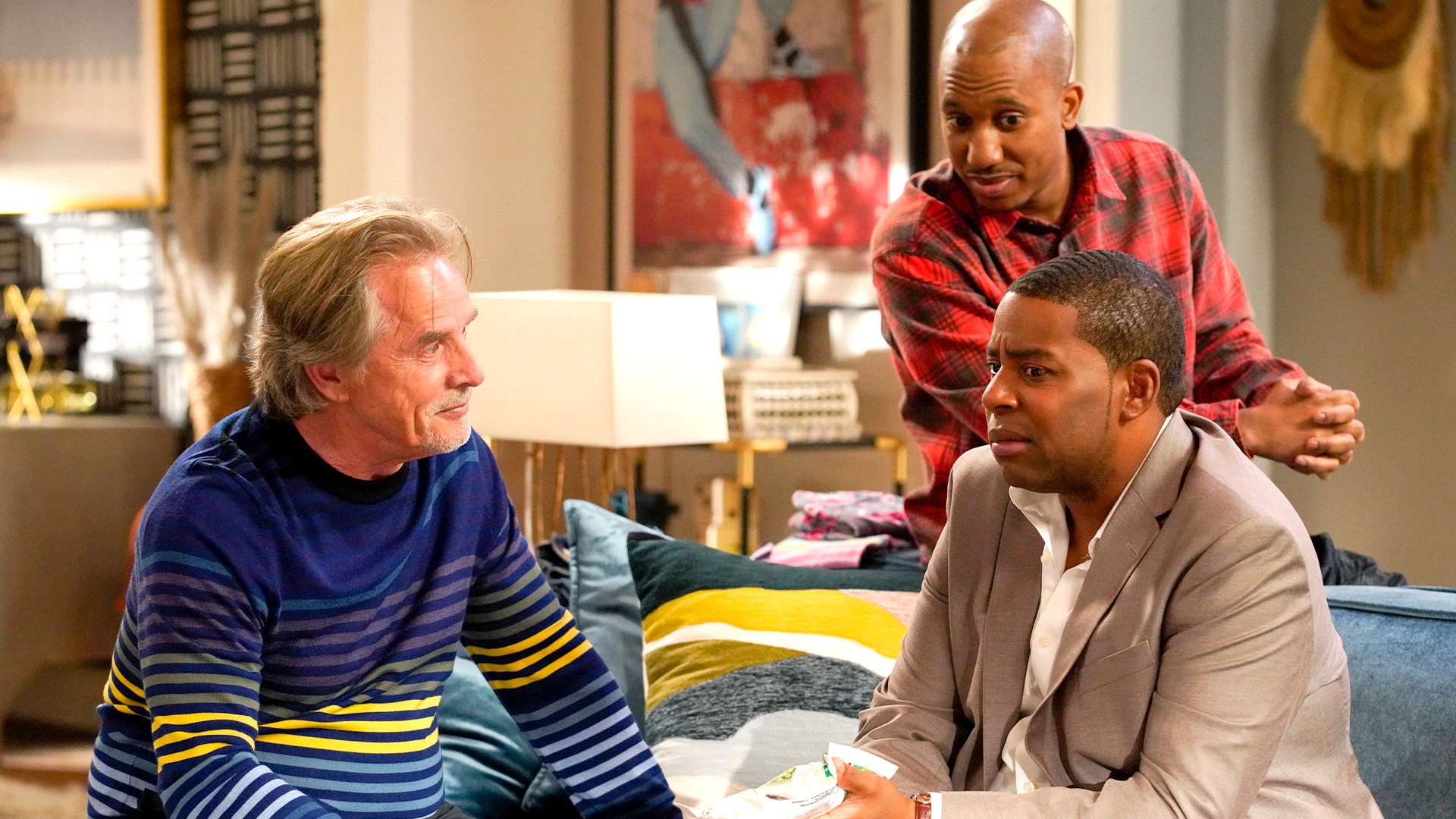 32. Kenan
Season 2, NBC
Since canceled, but season 2 was another solid season of the show, which is premised around Kenan Williams (guess who) having to juggle family life as a widowed father with work life as the host of Atlanta's… most popular morning show? Well, a morning show, anyway. He gets help at home from brother Gary (Chris Redd) and father-in-law Rick (Don Johnson), and at work navigates the professional and personal with producer Mika (Kimrie Lewis) and expanded roles in season 2 for co-host Tami (Taylor Louderman) and sports correspondent Pam (Fortune Feimster). Pam is the real breakout character of the season, as she gets an increased presence and the show uses Feimster's naturally energetic personality to its best. It wasn't a groundbreaking show, but I enjoyed the characters and felt like it both had good comedy and dealt with the more serious parts of Kenan's situation very well. And I suppose I'll always get a laugh of thinking about how Kenan met his wife while she was playing his mother on the sitcom Grown Ass Little Boy.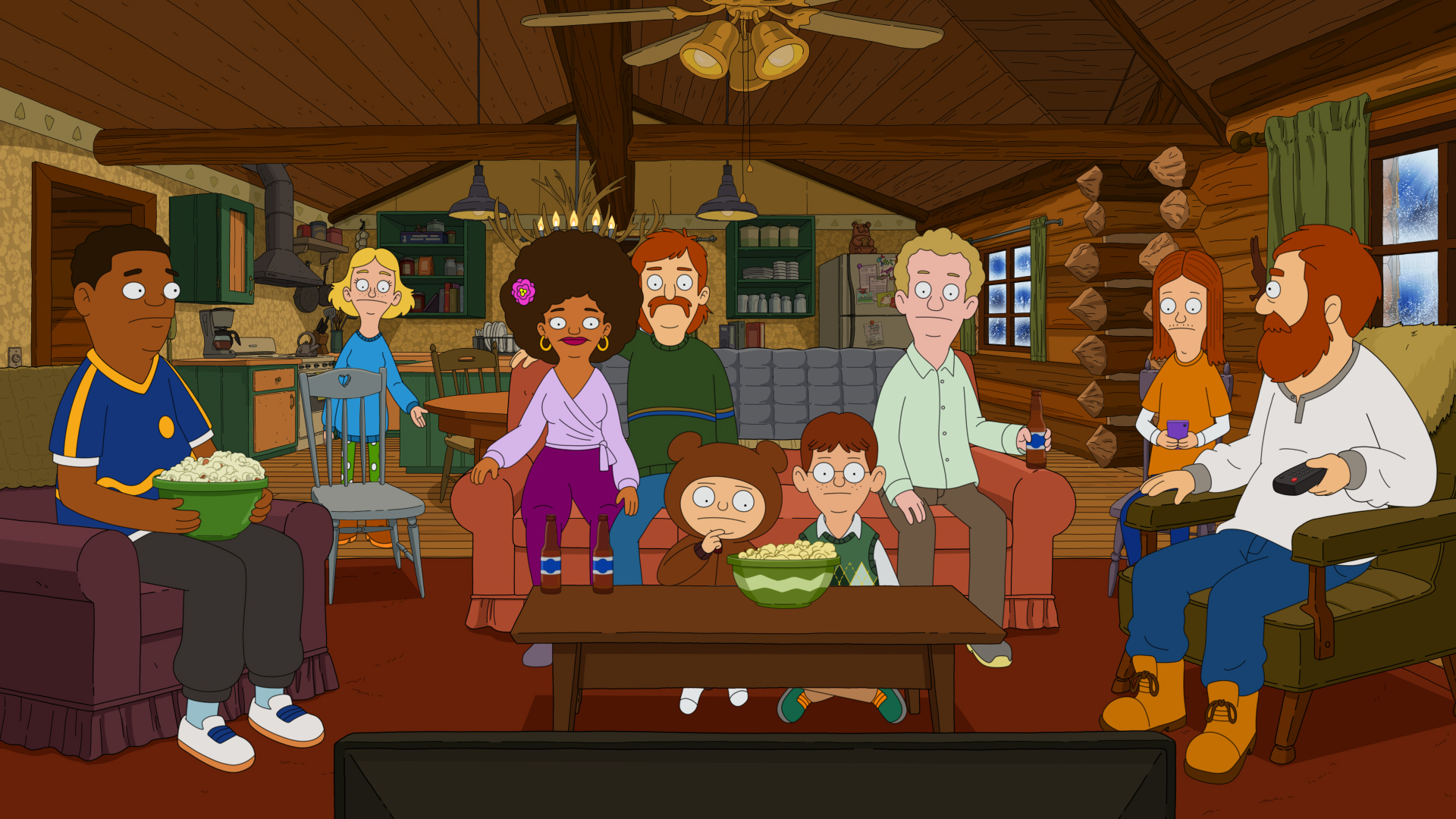 31. The Great North
Seasons 2 and 3, FOX
I meant it when I said the show had definitely improved from season 1, but this list was just a tough nut to crack, with a lot of good sitcoms on the air in 2022. The show's improved across seasons 2 and 3 by spending more time on developing the town's cast of supporting characters, developing the particular quirks of some its lesser-served cast members early on (Beef and Moon both in particular getting more time has been a boon to the show), and scaling back on the loving supportiveness to a degree that the family still seems healthy but not weirdly co-dependent. I can't say I like it as much as its spiritual progenitor Bob's Burgers, but it's a good show now, and since season 1 has moved out of "I feel obligated to check this out and see if it gets better" into a show I enjoy watching weekly.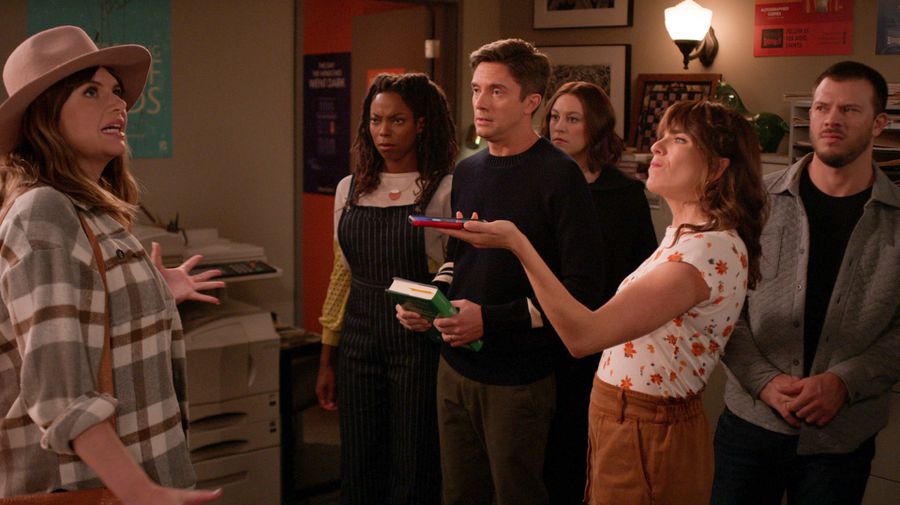 30. Home Economics
Seasons 2 and 3, ABC
It's a solid network sitcom about adult siblings that plays their relationships realistically. There hasn't been a lot that's changed (aside from Sarah's decreased presence in the last few episodes, which I assumed was due to Caitlin McGee's role in Mythic Quest, but that only turned out to be one episode). Not much new to say about this show– if you don't know, it's about three siblings at different levels in the socioeconomic strata and how that affects their relationships and their lives; I'll remind you again that the whole cast is good, but particularly that Jimmy Tatro still plays the best bro on TV– but it's nice to have a consistent network sitcom with realistic adult relationships and drives and good comedy as well.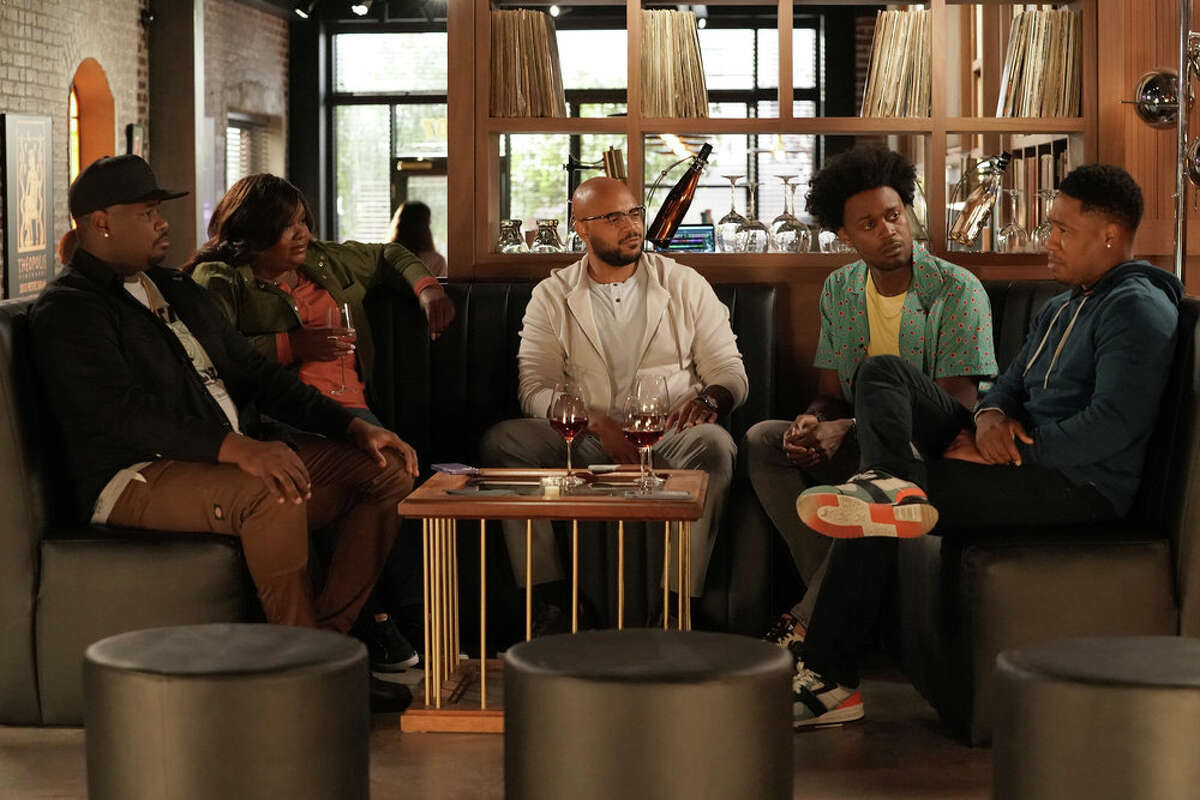 29. Grand Crew
Season 1, NBC
Five* thirtysomething Black friends navigate work, relationships, life, and love, often talking sharing their experiences, fears, and dreams over big and repeated pours at their favorite wine bar. Featuring Echo Kellum and Nicole Byer as brother and sister Noah and Nicky, the hopeless romantic and the, uh… Nicole Byer character (really funny, mind you); Aaron Jennings and Carl Tart as roommates Anthony and Sherm, the former an accountant and the latter… on a more off-beat path throughout life; and Justin Cunningham as Wyatt, the only married one of the bunch. A pretty straightforward hangout sitcom that's elevated by its cast chemistry and performances.
(* – six, really, since not too long after the show starts, Fay (Grasie Mercedes), who's recently divorced and works at the wine bar, becomes a member of their crew as well.)
While I more actively seek out shows due to quality than representation, I like a show like this, which combines the realistic and universal human drives of adults around a certain age with aspects of the Black experience that I don't… uh… experience. (I need an editor.) But, of course, it only works if it does those plausibly and while staying funny, and I can say this does stay quite funny and enjoyable, again, thanks to that cast chemistry and sharp performances (not to downplay the writing). It's a good hangout sitcom, and while NBC has been giving it relatively limited run, season 2 premieres March 3, so hopefully it gets enough of an audience or picks up enough heat that we can continue to see their adventures for some time to come.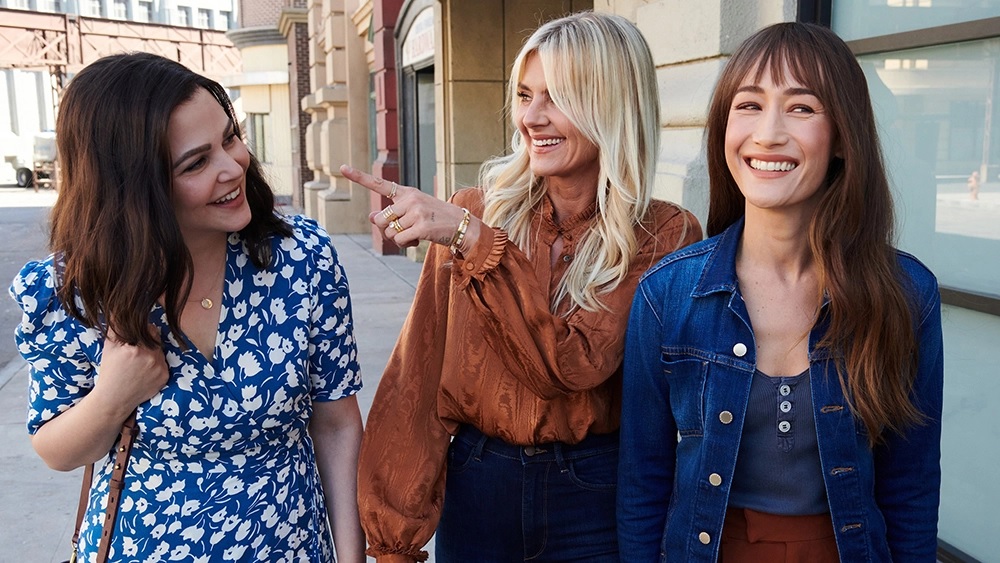 28. Pivoting
Season 1, FOX
One more undeservedly short-lived network sitcom for the road. This one stars Eliza Coupe, Maggie Q, and Ginnifer Goodwin as Amy, Sarah, and Jodie, respectively, who all deal with the midlife crises sparked by the death of their friend Coleen in different ways: Amy decides she wants to spend more time with her children despite her career focus, Jane Kerkovich-esque personality, and fear of parenting; Sarah quits her stressful career as a surgeon to work at a grocery store and divorces her wife; Jodie decides… to bang her trainer since she's not happy in her marriage. Well, we all cope in different ways. Anyway, this was another great example of a lower-key and more realistic sitcom focused around adults at a certain point in their lives, and I always enjoy a good show about adult friendships. The supporting cast is strong, too, particularly Tommy Dewey as Amy's husband Henry and Colton Dunn as Coleen's widower Brian. It's only ten episodes– saddest of all, the cancelation wasn't because of low ratings or disinterest, but because the network and production company couldn't come to a deal– but it's fun and funny and these characters are easy to enjoy and connect with. Worth giving a shot when you have the time.
Stay with us each day of the week as more and more of the list is unveiled. All articles can be found under the "Best TV 2022" tag.