More so than other years, this doesn't feel like a complete list. The virus kept me away from Tenet for the moment, life schedule kept me temporarily away from The Sound of Metal. Release schedules have kept me away from films that may have appeared here (e.g. Nomadland) Even in years with the best of circumstances I don't feel qualified to dictate the best movie of the year (though this will not stop me from posting about the best movie of the year later today). But I do like to celebrate and spotlight the memorable movie moments from the past year.
As always! These are not all the best films of the year (Netflix's foray into animation Over the Moon > Netflix's desperate ploy for Oscars Mank) but I made sure to include what I felt were the best handful of films. I tried to capture the conversations and events that captivated us in the year that held us captive.
No doubt I've missed some. Which is why I ask you to help in the comments! What were the best movie moments for you in 2020?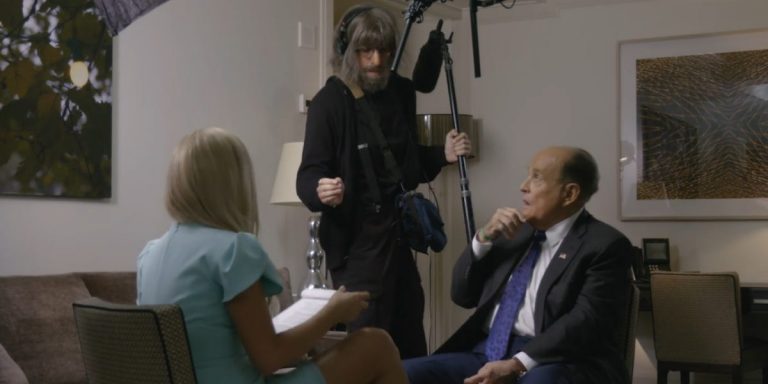 12. Borat Subsequent Moviefilm – Interview with Rudy Giuliani
Quick reminder that Sasha Baron Cohen somehow filmed a secret sequel to Borat during the pandemic and that Rudy Giuliani is a dumbass. The staggering, cartoonish incompetence of the outgoing president's inner circle wasn't a new story this year, but it certainly found some new lows.
11. Mank – Just saying the title
A 2020 Tongue Twister: Mank dames damn Kane in dank memes.
10. The Way Back – Good-bye, good luck, see you soon
One reason this list is shorter than previous years is because without theaters there was much less discovery of standout moments in random viewings. It's ironically easier to get into patterns of only watching the highlights at home – why take the chance on something middling when you can click a few more times for that masterpiece from the 50s you've been putting off? The moment described above doesn't pertain to anything in the movie (so far as I remember, anyway. I think Ben Affleck just coaches high school basketball and gets drunk, sometimes in that order.) Instead, this was the last movie I saw in a (nearly empty) theater before it closed indefinitely. It was clear at this point things were going to go longer than a couple weeks, but when I bid farewell to the theater's staff in March I didn't imagine I wouldn't be back for the rest of the year.
9. Bacurau – Villain reveal
But new movies were watched! An early favorite on the "virtual cinemas" – where you could order movies to stream through your local theater, throwing a couple bucks their way in the process – was this violent oddball film from Brazil. After taking its time to reveal the nature of the small town at its center, Bacurau reveals what the town is up against. And then the town's response places it somewhere between Wicker Man, Seven Samurai and a classic short story I won't name here. It's the kind of kaleidoscope of influences that Tarantino might concoct, though with disconcerting ties to history rather than Hollywood.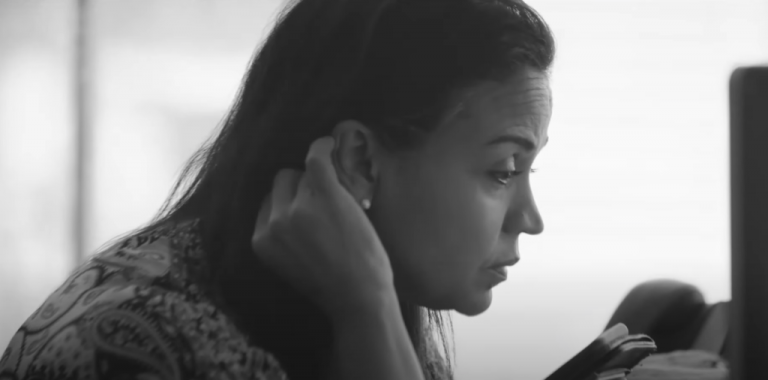 8. Time – Phone call frustration
Garrett Bradley bucked the trend of documentaries about crime by making one about the punishment. Time eschews the details of the crime and focuses on the outsized consequences as determined matriarch Fox Rich holds her family together while her husband serves twenty years in prison. In Rich, Bradley found a subject willing to share her private struggles – the film moves fluidly between modern footage and decades worth of home movies – but who displays a keen control of her on-camera presence, no doubt honed by years of working within a system designed to shove her away. But Bradley is there for a glimpse of the toll as Rich pours out a rush of frustration and anger after being stymied by a yet another phone receptionist. It's just a momentary lapse, but it resonates against many unnamed, solid barriers in this aching poem to lost years.
7. I'm Thinking of Ending Things – Time slips
Kaufman delighted and/or flummoxed audiences with another puzzler that found another gear thanks to great lead performances by a pair of Jess(i)es, Buckley and Plemmons, both finding a way through Kaufman's dialog and around his double-layered mopey myopia to create two real characters out of a couple unreal characters. If this description doesn't give you flashbacks to frustration, you'll agree it was a good time. Toni Collette and David Thewlis as Plemmons's astoundingly odd parents steal the show for a while, until their time runs out and they waste away. Time out of joint? Travelling a surreal experience? If quarantine cinema continues as a genre, Charlie Kaufman could become its patron saint.
6. The Invisible Man – Hard cut
The latest in Universal IP resurrection had a few more tricks up its transparent sleeves than expected. For one, it uses the idea of an unseen villain to tell a real horror story about escaping domestic abuse. For another, it has a fantastic performance by the ever-reliable Elizabeth Moss. And finally, it has a sense of restraint that make the jump scares land effectively, like the constant use of disquieting empty(?) frames and a restaurant confrontation that suddenly jumps from 1 to 11. Elevated horror but, you know, not "elevated horror".
5. Boys State – Confession of a candidate
We thought the US presidential election would be easily the biggest story of the year in the same way early festival buyers thought this would be the most lucrative documentary of 2020. And it's not hard to see why. The old competition formula that made us care about spelling bees and ballroom dance competitions gets applied to Texas Boys State, a powwow of eager young politicos vying for pretend office positions. We get caught up in the personal stories and start rooting for a side even though both parties are divided at random and start thumping for themselves before ever articulating a platform. The doc provides the same bolt of adrenaline as political theater with the benefit that this game isn't itself actively eroding civilization. When one of the candidates confesses the mismatch between his true beliefs and the ones he states in public, it's hard to decide if it should be a moment to despair the future of the political animal or have hope for it.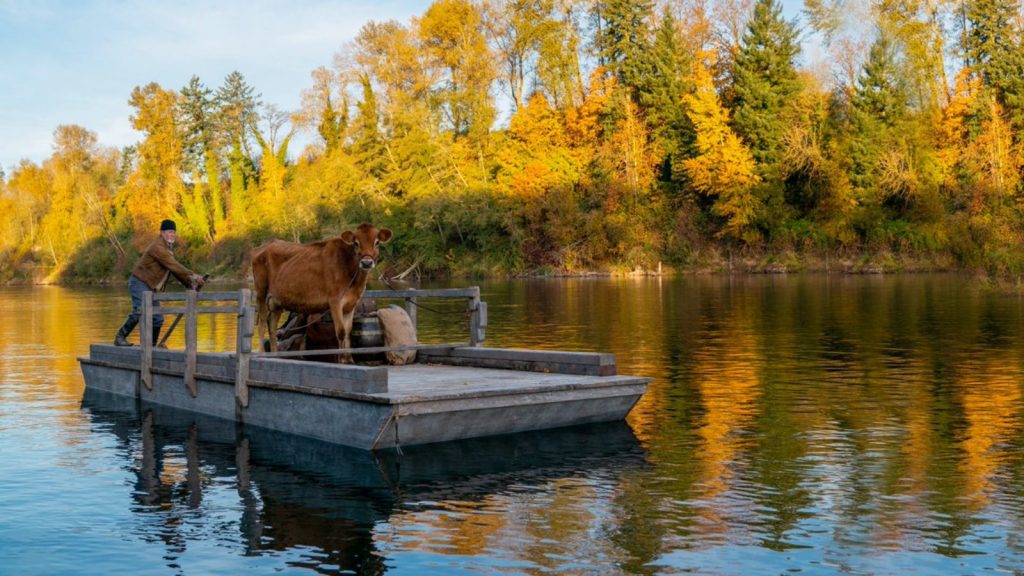 4. First Cow – Conversations with a cow
Tough to tell if the pandemic hurt this film by truncating its theatrical run or helped it by creating more quiet space for quiet movies. Probably neither, as no amount of noisy releases could have completely drowned out a film this appealing. Kelly Reichardt's latest frontier foray follows the misadventures of a pair of entrepreneurs too gentle to thrive in their harsh surroundings. Their burgeoning friendship, handsome cinematography and specter of a haunting prologue propel a worthy campfire saga. Plus, like Gary Larson, Reichardt recognizes that adding a cow to anything improves the experience (the source novel involved a goat). When our protagonist steals milk, he's conversant with the original owner. Cow appreciation gets points in any year.
3. Da 5 Bloods – Monologues in the jungle
A movie for our times, goes the conventional wisdom. But there has never not been a time for a Spike Lee joint, there have only been variations on the receptiveness of the audience. The director once known for films so lively and vibrant audiences didn't realize they were watching an art film now makes a first rate adventure movie whose context teaches the Black experience around the Vietnam War and the aftershocks reaching today. The cast is a solid group of elder statesmen, and the untimely passing of Chadwick Boseman lends his turn as their absent leader an extra lump-in-the-throat layer. But the film belongs to Delroy Lindo as Paul, a MAGA-hatted vet with PTSD – a man beset by four letter non-words that only scratch at the pain he carries. Going deeper into the jungle puts us deeper into Paul's psyche and Lindo's monologue – delivered straight down Lee's barrel, naturally – is the can't-miss performance of the year.
2. Dick Johnson is Dead – The funeral
I don't think it's a spoiler to reveal that some portion of a movie with this title references a funeral, but that's the furthest I'll describe it because A) it should be discovered on its own and B) I've got a very thorough discussion of the film (including this moment) dropping later today. Suffice to say, Kirsten Johnston's preemptive eulogy to her father is the movie of the year in ways that couldn't have been anticipated, and ways that will endure far beyond 2020.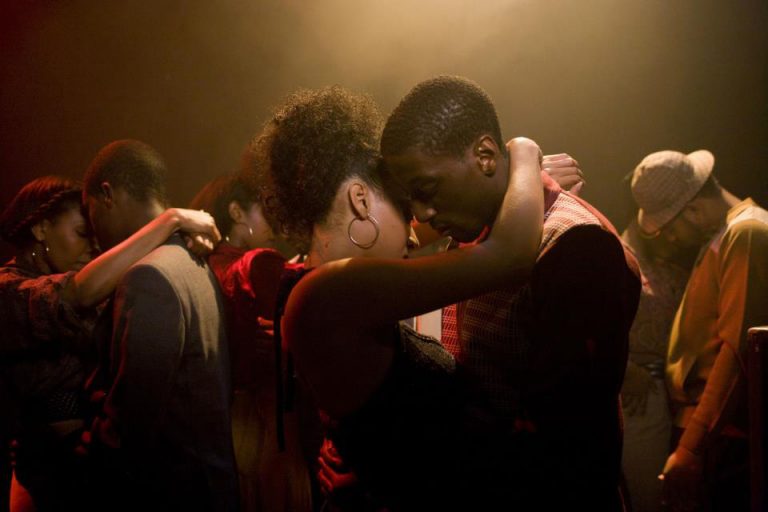 1. Lovers Rock – "Silly Games"
Steve McQueen's Small Axe films formed the most consistently rewarding series of this year when we debated whether Tiger King or The Queen's Gambit counted as movies (if you're reading this in the future and have forgotten those last two: they didn't). The recurring theme of racist police brutality resonated after a year where these issues held the headlines like never before – almost as though they were problems worth considering for decades – but Small Axe revealed a versatility and passion to McQueen hinted at before and now blossoming in an already solid career. I'll hear arguments for Red, White and Blue as the best of the lot, but it's impossible to resist the loose, often joyful Lovers Rock. We couldn't have our own gatherings, so McQueen's depiction of love, high passions and hot music in a crowded house party was an end of the year gift of song and motion.