One surprise to me this year in compiling my list was that good TV can really be found anywhere. The top 20 shows on my list represent 15 different channels or streaming services, and only two services have more than two shows on the entire list, with Hulu being your champion with four. (And that's not counting some of the platforms that showed up in yesterday's article, from ABC to CBS All Access to YouTube.)
We'll be taking you through 25 shows in total through the rest of the week. Let's kick things off: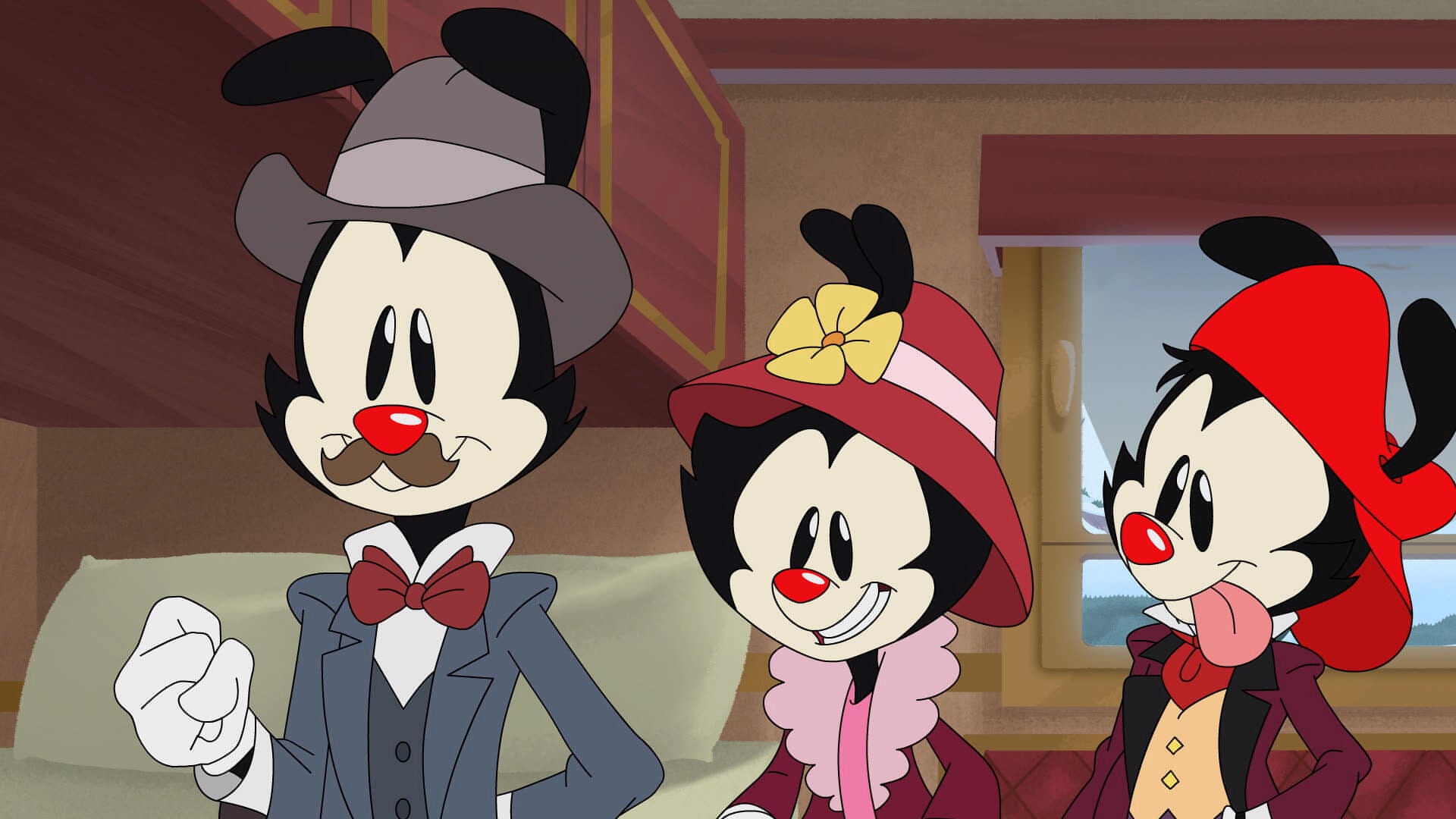 25. Animaniacs (2020)
Season 1
Hulu
For whatever reason, this is technically listed as a separate series from the original. In any case, sure, I feel the frustration of having so much of our modern Content revolving around reboots or existing franchises, but, hey, Animaniacs brings back the spirit of the original, fresh for 2020. Many of the side characters are gone (Pinky and the Brain remain), but other than that, it's pretty much the same show you remember– Looney Tunes-style adventures with enough wit and sly humor for the parents to enjoy themselves and enough educational content for them to feel good about letting their children watch. Perhaps it's a cash grab– in keeping with the fourth-wall-breaking tradition of this show, even the updated theme song references that notion– but the original was great, and whatever its origins, the new season keeps in the spirit and humor of the classic show, one kids and adults alike can enjoy.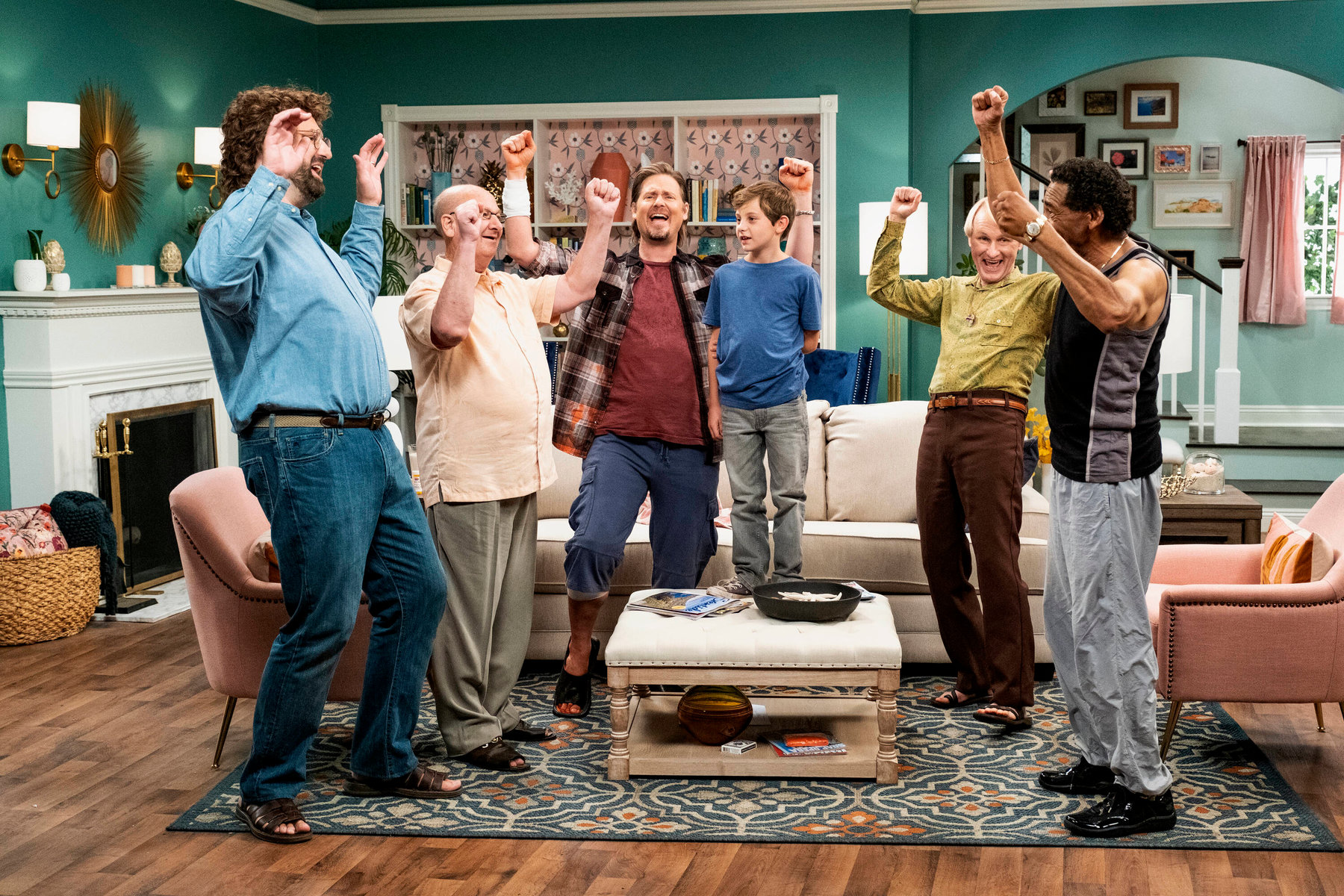 24. Beef House
Season 1
Adult Swim
Very brief, very silly, Beef House is Tim and Eric's take on the multi-cam family sitcom. In this case, the family is the "Beef Boys" (Tim and Eric, plus housemates Ron, Tennessee Luke, and Ben Hur), plus Eric's wife Megan (Jamie-Lynn Sigler), a police detective who has little but disdain for Eric and the rest of the Beef Boys. As one might expect from the show, episodes start with hokey sitcom plots (an old friend comes to visit; someone tries to keep an embarrassing secret; a pest problem in the house) that eventually, often quickly, descend into ridiculous absurdity and anarchy, as the specific natures of the conflicts are a little preposterous and their resolutions fully so. What you might not expect is that each episode is only half-length; I would've expected the show to go the full half-hour, imitating what it's parodying. But keeping the length short (it's also only six episodes) keeps every episode moving and excises the fat you'd find in an actual stock 80s sitcom (but not the canned laughter), leaving only room for the absurdity. A fun and quick watch; you can get through the whole season in less time than it takes to watch a movie.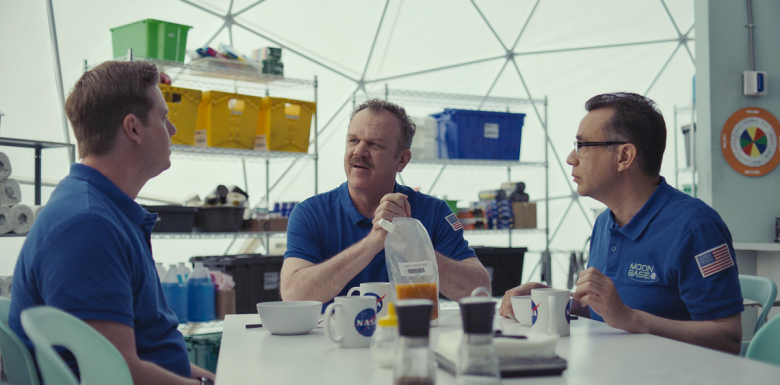 23. Moonbase 8
Season 1
Showtime
Hey, speaking of short Tim Heidecker shows– Moonbase 8 is another six-episode detour starring Heidecker, John C. Reilly, and Fred Armisen as a trio of (mostly incompetent) astronauts who are training on a NASA base in the desert in hopes of getting sent on a real moon mission. The trio deal with everything from bullies (a great bit of stunt casting in the first episode) to isolation and loneliness ("Quarantine," where Reilly gets sick and does not do a very good job keeping quarantined) to envy (the trio encounter a SpaceX base with much nicer facilities than theirs), all in pretty funny fashion. Side note that may interest our readers here: It's produced by A24.
The characters do make this one: Heidecker's Rook is a devout Christian with a huge family at home who is absolutely being cucked by his pastor; Armisen's Skip is the superficially competent son of an astronaut who is secretly nuts; and the highlight, of course, is Reilly as Cap, a desperate loser who's failed at so many things it's kind of astonishing he was allowed to become an astronaut. Another fun watch that grew on me as it went on; I went from being mildly amused by the antics to finding them very funny and even rooting for our guys, whether they're dealing with drought, rats, or cows (or M.C. Gainey and his gang of terrifying cowboys).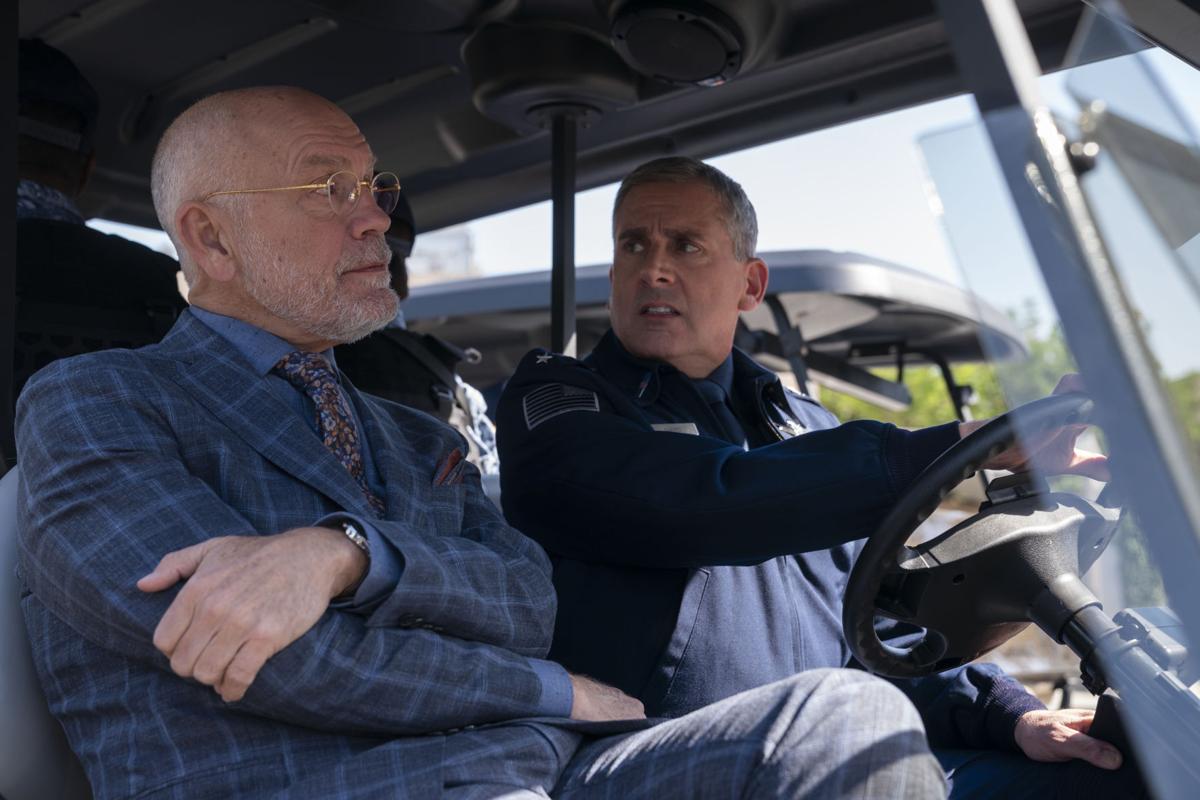 22. Space Force
Season 1
Netflix
No, I did not purposely group all the space shows I watched together this year. After all, Avenue 5 isn't here– in fact, it doesn't make the list at all; I had high expectations for the Armando Iannucci sitcom, but it fell flat too often for me, an inconsistently plotted and inconsistently funny show whose signature Iannucci-barrage-of-insults style just didn't work when applied to a less clearly drawn cast and story.
Or maybe I did so I'd have an easy intro paragraph here. (It is kind of funny that both this show and the previous show are about NASA people out in the desert with dreams of going to the moon.)
Anyway, now to the actual show in question. Space Force was generally not as well-reviewed as I found it, and in truth, I had a few problems with it. Like you would expect, the show occasionally (thankfully not often) dips its toes into real-world politics, and it's not great when it does. Worse, there's an entire running story whose premise makes no sense with the concept of the show and that ends up tying into some baffling choices in the ending. That said, there are some great characters and funny performances here, stories like Steve Carell (as the head of the Space Force) having to deal with an Elizabeth Holmes-style tech bullshitter (Kaitin Olson), or the always-delightful Ben Schwartz as the team's social media manager, F. Tony "Fuck Tony" Scarapiducci. And Noah Emmerich's asshole Air Force Chief of Staff making plays to try to get Space Force reabsorbed under his umbrella drives some of the more serious stories.
But the real heart and strength of the show comes from the relationship between Carell's General Naird and John Malkovich's chief scientist Dr. Mallory, two men frequently at odds throughout the season but who come to have a grudging respect for one another and to have each other's backs when it matters most. The development of that relationship is the best part of the show, two generally closed-off men (albeit for different reasons) who come from opposite disciplines learning how to open up and trust one another, even with some feuds and betrayals along the way. Carell and Malkovich are of course up to the task, and their performances make it work as much as anything. I don't really know where the show is going to go given how it ended season 1, but I do know there's some real room for this show to take a leap forward if it focuses on the heart of the show and the funniest parts of the show, and excises the parts that make no sense.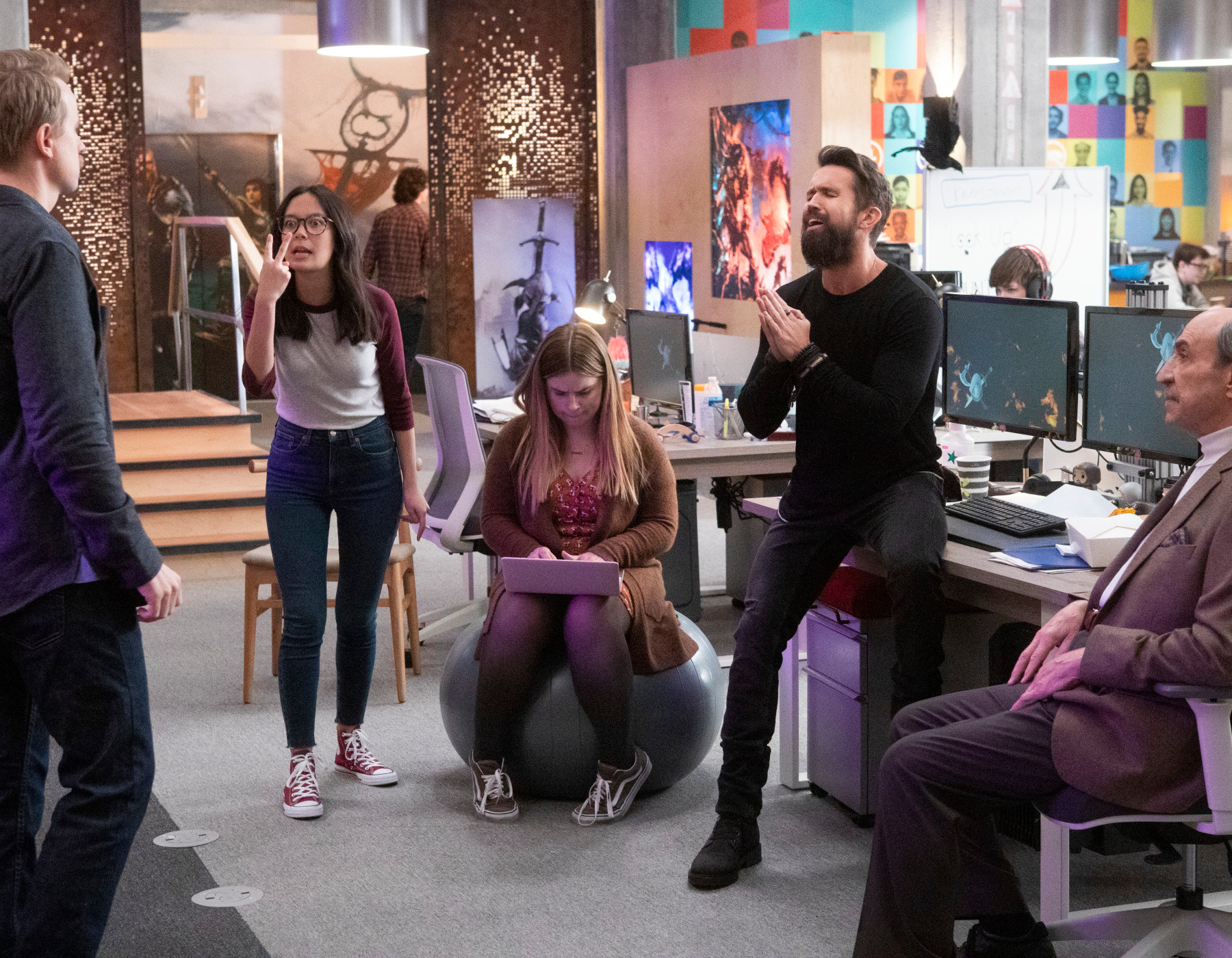 21. Mythic Quest: Raven's Banquet
Season 1
Apple TV+
A combination of dysfunctional workforce led by a narcissist and the gamer culture that pays their bills gives us Mythic Quest, the story of the internal workings at a company with a massively successful MMORPG and their release of a new expansion to the game, their efforts to continue monetizing the game, and, of course, juggling the egos and needs of the company's various higher-ups. Our entry point to the show (especially on that latter point) is Charlotte Nicdao as perpetually-exasperated lead designer Poppy Li. Those egos include the always-put-upon executive producer David Hornsby, his sociopathic assistant Jessie Ennis, even-more-sociopathic head of monetization Danny Pudi, but none bigger than creator and creative director Ian Grimm, played by Rob McElhenney as a pure narcissist with periodically sympathetic motivations. The cast also includes F. Murray Abraham as the head writer, a washed-up genre-fiction writer who drinks all day and apparently sleeps in the office, and two game testers played by Ashly Burch and Imani Hakim, and their relationship and attempts to move ahead in their careers and how the latter might affect the former. (When one of the testers is promoted, Craig Mazin fills in the other tester role playing the stereotypical jerk-dude gamer, and he so well looks and acts the part that it almost feels like a mean joke to cast him.)
This rubbed me a bit the wrong way the first time I tried it, because a creative company full of egos and a narcissistic CEO was the last thing I wanted to see, but upon giving it another chance after finding myself unemployed, I did find it quite funny and engaging, even as many of the company's problems seem to be brought on by the competing egos and lashing out of some of the company's bigger swinging dicks, Pudi and McElhenney most notably. Still, it's a fun watch, with a detour in the middle that I was unsure about at first but plays nicely into the finale, and, all in all, some really good performances and even surprising depth to the characters. (One of my favorite moments in that latter regard is the revelation that Abraham's C.W. Longbottom isn't just cashing an easy paycheck from his reputation; he really does believe in the power of storytelling.) Pretty fun watch that's easy to get through and engaging enough on the more dramatic points to make a viewer want to keep going. Plus, they did a bonus quarantine episode after the season that's pretty fun.
20. American Dad
TBS
Season 16-17
Thankfully, TBS made most of the latest season available before the end of the year. I didn't see the ones that weren't on Hulu, but the ones I did see were strong and consistent with the show's long-running quality. They still have the occasional alternate-lives episode– for example, the one depicted above, in a future where Klaus has left the family and they get back together for his wake. But the show has built such a rich world that it doesn't always need to examine such fantastic premises in order to mine comedy gold. Sure, Stan's CIA job and Roger's Roger-ness can provide for extreme and action-packed stories and plot events, but even stories of Steve at school or life at the Smith home manage to be very funny and mine absurdity out of the mundane, without, after 17 seasons (or 15 if you believe Hulu), feeling repetitive.
I'm honestly continually impressed how well this show continues to hold up. It's hard to rank it higher since I couldn't see every episode, and because it's hard for American Dad to blow me away in season 17, but it's consistently very funny, no small achievement given its longevity. Check out the show if you haven't yet– but start with season 4 or so. (Or maybe it's 3, depending on who's counting.)