We're down to the final six. It was a bit difficult to sort these six out from one another, but I did my best. I am sure, at least, that in any order, these are the most compelling shows I saw this year.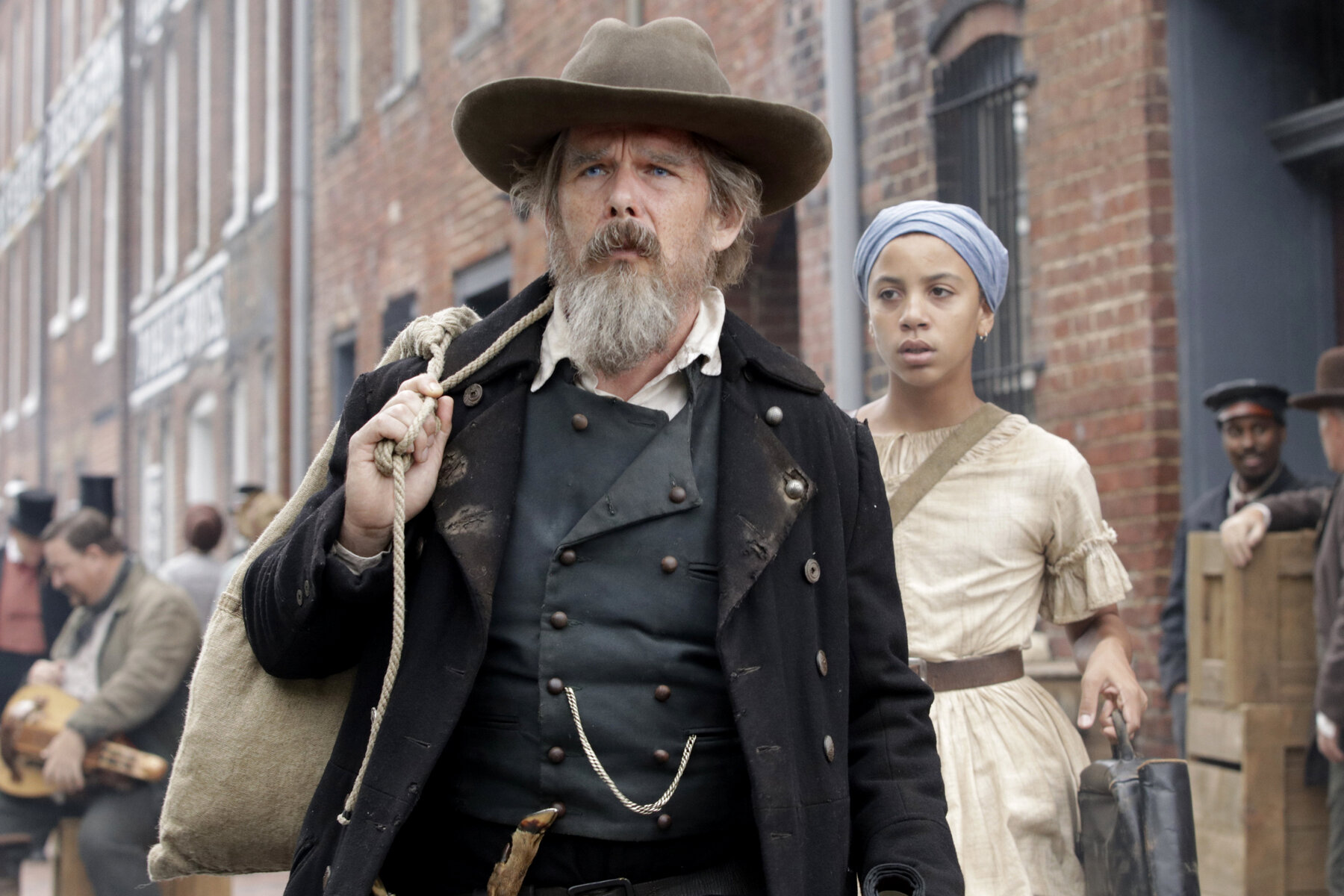 6. The Good Lord Bird
Miniseries
Showtime
I had some worries about any Hollywood depiction of John Brown, given what has been written about Brown in the histories and how the liberal consensus generally seems to regard people who commit violence to right injustices. But The Good Lord Bird largely succeeds from this standpoint for two reasons:
First, the tragic flaw of John Brown in The Good Lord Bird isn't that he Goes Too Far; it's that his faith in the divine leads him to place too much faith in the mortal, trusting the wrong people at crucial moments, getting increasingly desperate at Harper's Ferry and banking on help that isn't coming instead of making a retreat while he still has the chance. Brown may come off as nuts, but only in the way someone of extreme commitment and conviction can. This John Brown is not committed to any means necessary because he's got an itch for violence or he's far gone off the reservation; he understands that the slavers are fully committed to violence to achieve their ends, and that their total commitment can only be met in kind, can only be defeated.
Second, Ethan Hawke is absolutely mesmerizing as Brown, channeling a level of intensity and passion that you can easily believe he fully believes the power of the divine is within him. It's the kind of performance that's rare on television; Hawke plays Brown like a thunderbolt delivered from God himself to blast the scourge of slavery from America. It's the performance of the year.
While the story isn't all Brown's– we spend most of our time following Henry (Joshua Caleb Johnson), a Black boy Brown mistakes for a girl after taking him under his wing, and nicknames "Little Onion" after he accidentally eats Brown's lucky onion– Hawke's performance is so compelling, especially in the first half of the series when Brown's vigilante mission is still going well, that the show carries an aspect of "Whenever John Brown isn't on screen, all the other characters should be standing around asking, 'Where's John Brown?'" (To be fair, even when he's not on screen, the simple mention of his name carries a certain weight.)
That's not to short the rest of the stacked cast, whether one-off appearances from names like Keith David, Steve Zahn, and Killer Mike; unforgettable turns from lesser-known (at least to me) players like Crystal Lee Brown or Zainab Jah; or season regulars like Hubert Point-Du Jour or Beau Knapp (probably best known here as Blueface in The Nice Guys) as Brown's son Owen.
All that said, Onion's journey is quite compelling, too, whether learning in the relative lawlessness of the territories how Black people survive and how little room there is for error, getting to journey north with Brown and meet some of the most famous abolitionists of the time, or finding an unexpected core of conviction and commitment to the cause. Some of the scenes and people Onion encounters are truly indelible, and not just legends of history like Harriet Tubman; the show understands the power of Black faces and Black will in the face of America's great sin and uses them effectively to create moments that stick with the viewer long afterward.
The show is rich in provoking the questions of history, too, in particular with the contrast of Brown to Frederick Douglass (Daveed Diggs, maybe never having more fun than here), and how the history books remember people, how conscious those people are of their image, and of what, in the end, is truly effective in combating injustice. (While some of the story has been fictionalized for drama's sake, many of Brown's most notable lines, or those of his contemporaries regarding him and his mission, are taken straight from the historical record.) And, hey, like any good drama, it's funny when it needs to be, whether in the little character moments (one of Brown's sons is frequently exasperated with how much time he spends praying) or in the way Brown himself can keep his cool and maintain Biblical conversations even in the midst of a firefight.
Of course, it doesn't end well for Brown, though even in the end he manages to use his impending execution to further rally support for his cause and draw the attention of many famous people and artists of his day.
And while I hate to write about shows from the context of being For Our Times… in the America we live in, with militarized police that behave like an occupying army and that never really abandoned their roots as slave catchers, there is indeed something very compelling, even inspiring, about watching a white man who is fully committed to liberating Black Americans by any means necessary, and who acts on that conviction, unafraid of the consequences for himself. In the end, Douglass' words may be the best summation of how Brown ought to be remembered: "If John Brown did not end the war that ended slavery, he did at least begin the war that ended slavery."
The indelible moments and captivating performances in The Good Lord Bird make it one of the best shows of the year.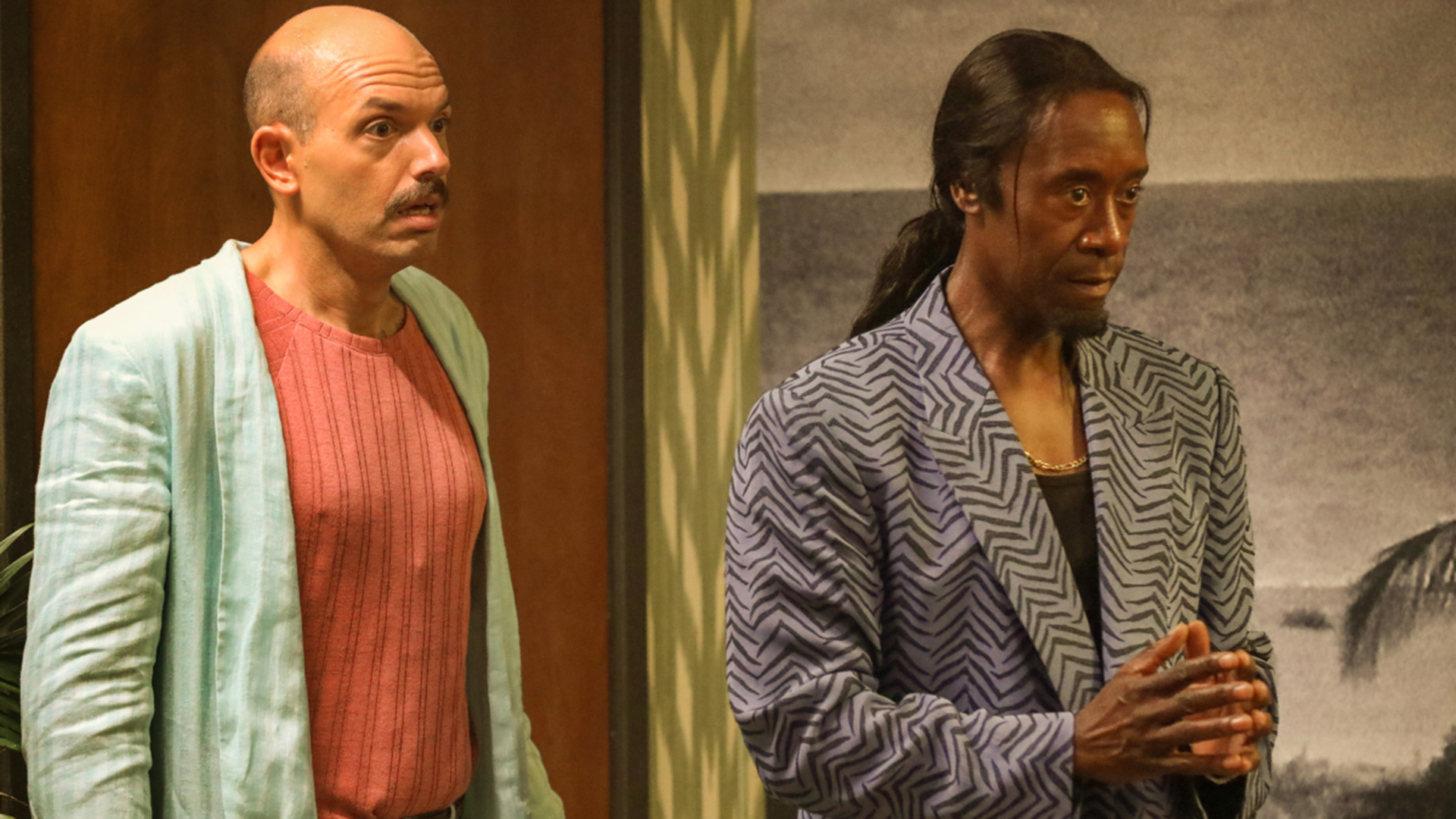 5. Black Monday
Season 2
Showtime
As much as I liked Black Monday season 1, it felt a little tethered to the season's plot hook– the season kicks off one year from the titular 1987 Wall Street crash; what we see is how our characters get there and what they may or may not have done to cause it. Season 2, being past that hook, allows the show to blow up in a way that maximizes the characters and leads them into becoming fully who they are. Mo (Don Cheadle) and Keith (Paul Scheer) start the show on the run from the FBI, but you know that won't last. Meanwhile, Dawn (Regina Hall) is finally out of Mo's shadow and running her own firm, and Blair (Andrew Rannells) in particular is turning into who he always was, the naive Midwesterner shed shockingly quickly for his stunningly ruthless ambition. The supporting cast is great, too– Casey Wilson, Horatio Sanz, and Yassir Lester among them– but my favorite recurring role is almost certainly Ken Marino as the (fictional, actual) Lehman Brothers Lenny and Larry (who, this season, at least don't have to field as many jokes about having sex with each other, although what one does to the other at the end of the season is darkly shocking and funny).
The show is written by David Caspe, creator of Happy Endings, and manages to combine that show's sense of fast-paced, 90-degree-turn verbal comedy with some exquisitely tight dramatic plotting (if you're missing Barry, you should check this show out), thus becoming both one of the funniest shows on air as well as one of the most thrilling and tense. Blair in particular I'm fascinated to see in season 3; the steps he's taken to gain and secure power may have come at a terrible cost, but the terrible secret of his we discover in the season's final scene means I wouldn't put anything past him on his climb up the ladder. One of the best shows on air two years running now.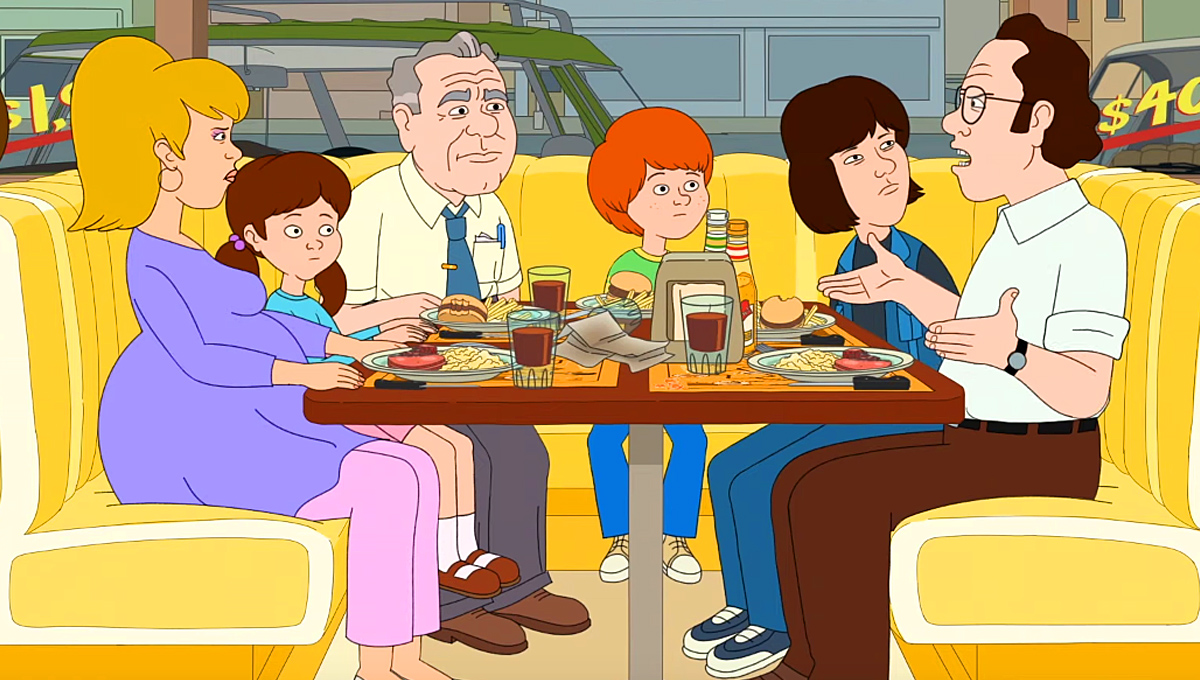 4. F Is For Family
Season 4
Netflix
The deepest, richest, and arguably funniest season of F Is For Family yet was spurred by the arrival of Frank's father, the great shadow cast over all his anger and neuroses, "Big Bill" Murphy (voiced by Jonathan Banks). Big Bill's arrival both kicks up a lot of Frank's old resentments (in particular due to how dismissive Big Bill is of those resentments), at the same time his kids are feeling more neglected than ever and acting out, and Sue is very pregnant with the Murphys' fourth child.
The show never stopped being funny– although it wasn't always as funny as it had been in season 1– but it does return to those previous heights here, and the dramatic element of Big Bill and Frank's relationship with him adds a level of depth to the proceedings that was often only hinted at in seasons past. (In particular in the moments where Bill gets to see who Big Bill really is.) It's not all dysfunction and trauma, though: Oldest son Kevin has been re-inspired by a surprising relationship and is writing better music than ever, even as next-door neighbor Vic is trying to use Kevin's talent to help himself stay relevant in a changing radio landscape. (There's a great irony as Vic brings Kevin's song to new program director Sandy, who rejects it without realizing what he has– Kevin's song is far more indicative of what the future holds, a bit of Ramones-esque proto-punk, but Sandy is convinced yacht rock is the wave of the future. And speaking of what the future holds, there's a neat little wink to the Cleveland punk scene hidden in there, and bands like Peter Laughner's Rocket From the Tombs and Pere Ubu.)
Another highlight of the season is the episode "R Is For Rosie," which spends the half-hour looking at life from the view of Frank's Black coworker Rosie, recently elected alderman for his district, and taking on that impossible task for his community: fighting City Hall.
The depth with which characters like Rosie are portrayed, and the depth the Big Bill-Frank relationship brings to the season (and how that affects the rest of the Murphys), in conjunction with the humor of Bill Burr, Michael Price, and the rest of the writer's room, elevate this season of F Is For Family to its richest yet, the best the show has been since its early episodes.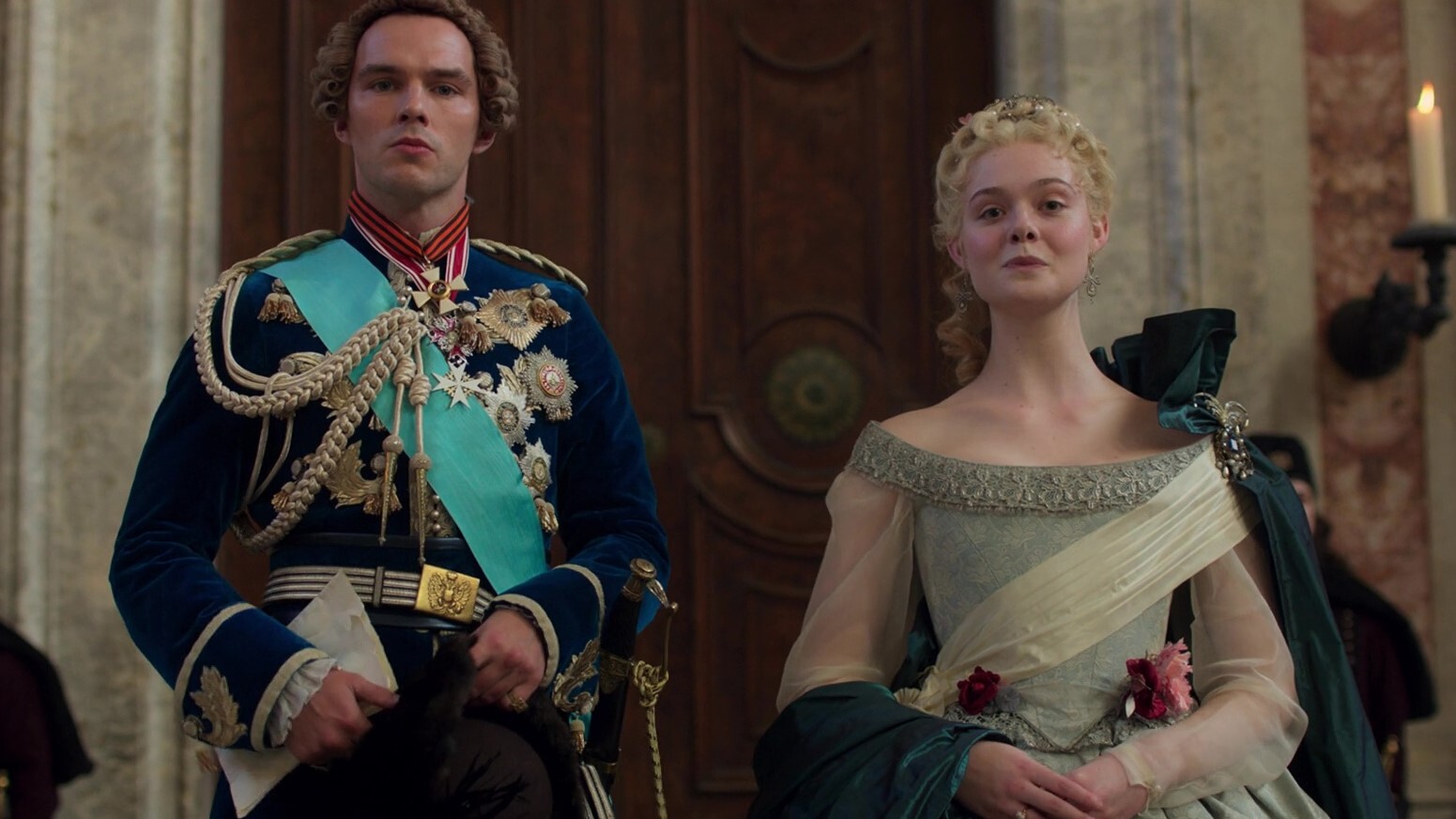 3. The Great, an occasionally true story
Season 1
Hulu
Tony McNamara took his gift for tightly plotted historical court intrigue and finding the humor in it from the silver screen (The Favourite) to Prestige TV, and we're all the better for it as a result. The Great is a significantly fictionalized tale of Catherine the Great's overthrow of her husband Peter and ascension to Tsar of Russia. As played by Elle Fanning, Catherine is a whip-smart if naïve young woman who has to quickly acclimate to court and begins plotting against Peter (Nicholas Hoult) once she realizes what a louse and a cruel man he is. (He's also something of an idiot.) The plot never stops moving forward but never feels rushed, whether in the moves and countermoves of court intrigue; the steps Catherine takes to wield more influence (both on the court and on Peter) and ultimately plan her coup; or the many side characters with their own agendas, from the advisors who just want to get by, to the archbishop threatened by Catherine's outside ideas (like "science"), to the general who mostly just wants to fuck Catherine. (Perhaps one of the best moments in these stories is the scene of Sacha Dhawan's Orlo, who has kept on at court for so long by knowing how to keep his head down, finally being forced into taking decisive action. And then another where he fails to do so.)
The show doesn't shy away from the implications and real consequences of what has to be done to secure power, and learning that in and of itself– and to live with that– is a big part of Catherine's journey through the story. (Even if Peter's aunt has to be the decisive one in one of the more startling turns of the season's plot.) On top of that, it's funny— the kind of show where a line like "Infecting us with smallpox is not science. Throwing a dog off the roof is science!" can be delivered sincerely and still fit in character.
It's deliberately ahistorical, so don't expect any deeper lessons of history here, but it's a great story and a hell of a good time, one of the prestige serialized-drama format's best successes in recent years.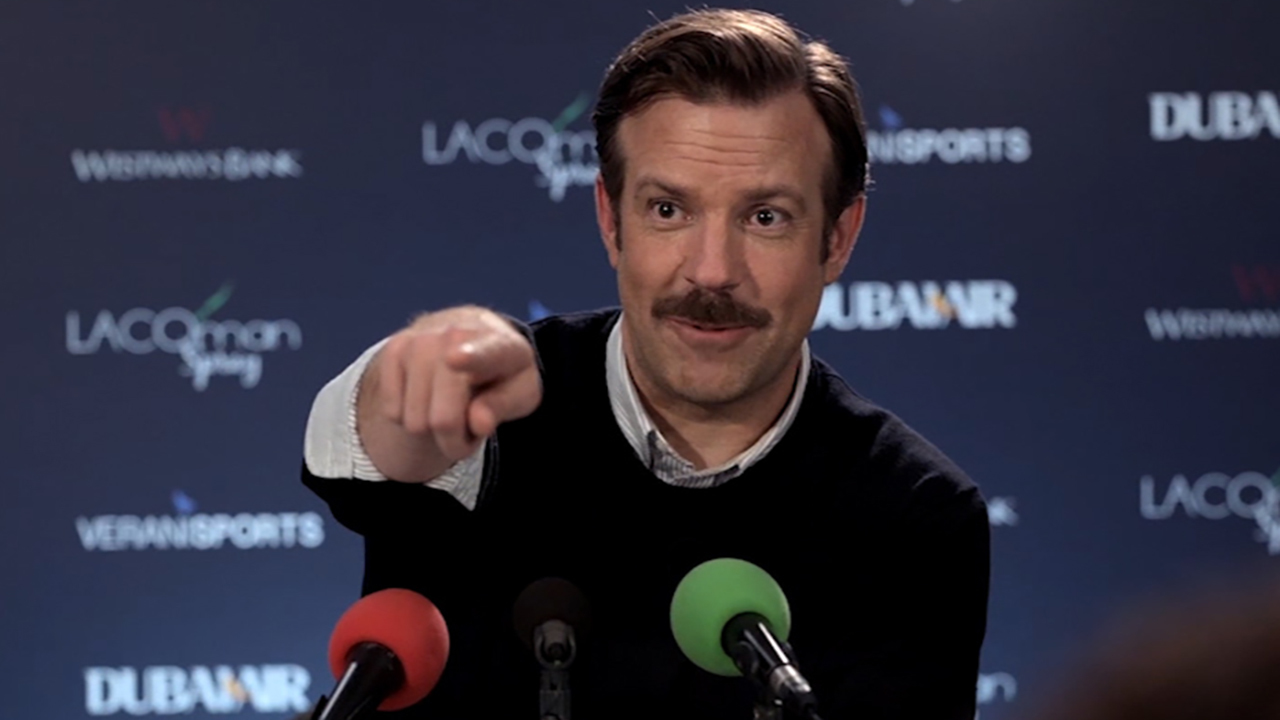 2. Ted Lasso
Season 1
Apple TV+
So shines a good deed in a weary world. If I cared enough about a show to write about it on its own, you had to know it was going to appear highly on here. What sticks with me so much about Ted Lasso— and something I've seen reflected in quite a few other reviews and observations on the show– is that, like the character himself, it's so unassuming at first, but just gradually burrows its way into your heart until you find yourself loving it and don't even realize how it happened. A recent second watch confirmed that, even if the first episode starts out a little slow, the Bill Lawrence-run show manages to quickly get its hooks in and get us cheering for the characters individually and as a team, while still being highly entertaining. Speaking as someone who finds Nice People sitcoms boring or even nauseating: Ted Lasso is a great, funny, uplifting show that manages to be warm and positive without ever resorting to treacle (although sometimes Ted himself resorts to biscuits).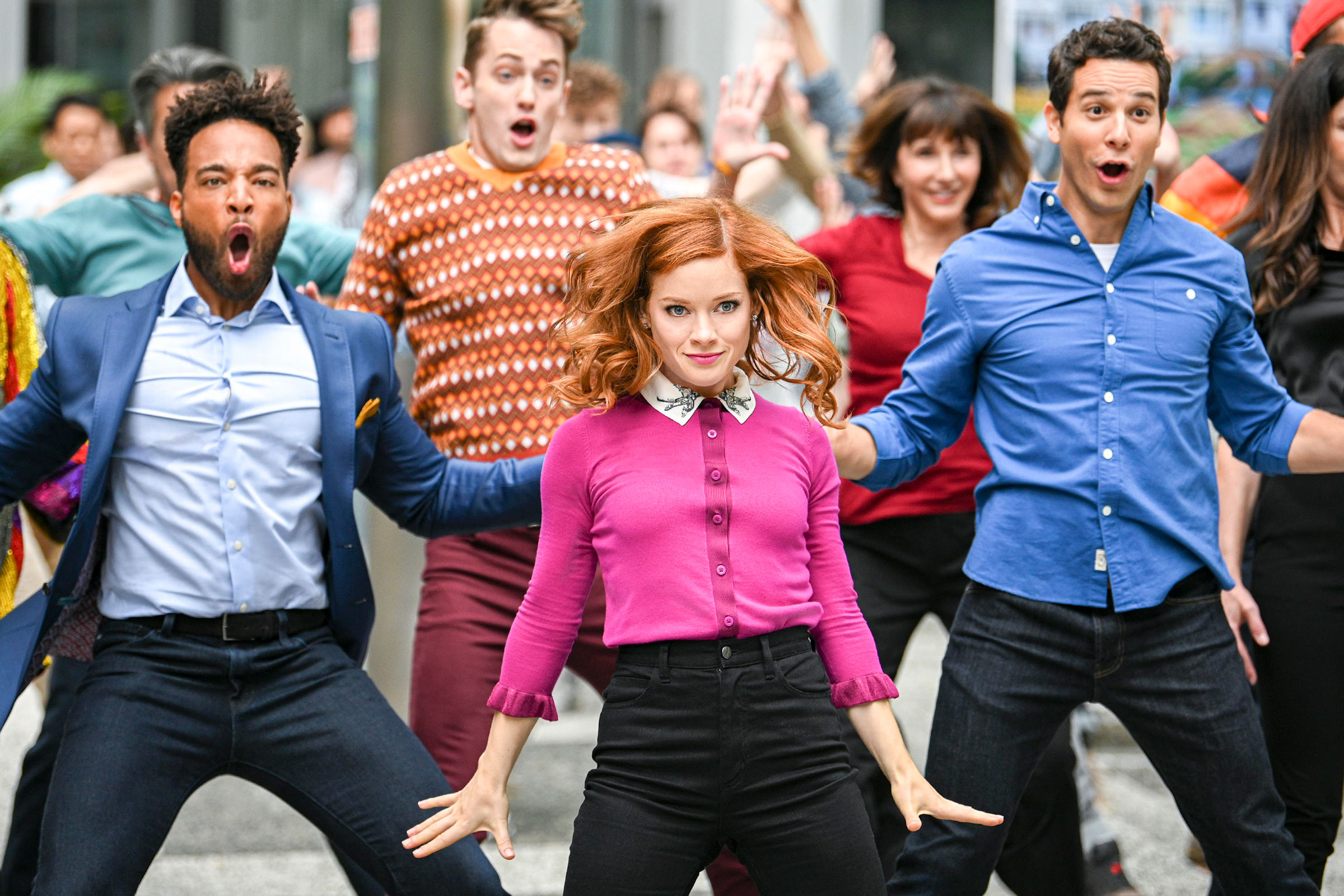 1. Zoey's Extraordinary Playlist
Season 1
NBC
Well, it's not often a season of a show leads me to write a 3,000 word article about it, but Zoey's did just that, as you may remember. What started as seemingly a sanitized-for-network Crazy Ex-Girlfriend knockoff turned out to be a wonderful surprise, full of heart and humor and well-written in all aspects, from the workplace comedy and love-triangle drama to the family drama and meditations on death. Funny, engaging, and deeply moving, it grabbed hold of my #1 slot sometime in the spring and never let go. An absolutely unexpected delight. Season 2 is scheduled to premiere January 5, so hurry up and catch up if you haven't already.