Part 4 of our list includes some very funny shows that are not far off the top tier at all.
12. Letterkenny
Season 9
Hulu
We finally gave Letterkenny a shot this summer and almost immediately tore through all 8 seasons (which, in our defense, was only 54 episodes). This fun show harkens back to some of my favorite sitcom touchstones, its down-home and lived-in feel of a small community– and our protagonist's traditional values– echoing a kind of Canadian King of the Hill (and as much as that show, Letterkenny understands that small towns and communities can be populated with the absolute strangest people you've ever met), while its propensity for wordplay, rapid-fire verbal comedy, and long group riffs is reminiscent of Happy Endings. It's a great combination of well-observed character comedy and verbal wit, anchored by the Hicks, Letterkenny's own version of the Rainey Street foursome, led by Wayne, a farmer and well-known as the toughest guy in Letterkenny. (And speaking of those traditional values, Wayne never uses his reputation to bully, only to stick up for others or to defend his title when challengers come. And even then, he leaves the fight behind when it's done, often befriending said challengers.)
Season 9 was released on December 26, which did not give me a lot of time to watch it to prepare for this list, but I'm just that damn committed. Anyway, the season feels slightly different, with more space given to the conversational runs and not much of a seasonal arc or runner as is so common in this series. That's a little disappointing, but the show is still funny enough that it doesn't negatively affect the viewing experience too much. (I more or less agree with Libby Hill's review here, although I still found it funny enough to be deserving of this ranking. I'm also optimistic that as fast as the show usually turns around– 2020 was the first year they didn't put out multiple seasons in a calendar year– some of those hanging plots will kick in for season 10.)
Season 9 picks up right where season 8 left off: Wayne still dating Rosie, the whole Letterkenny crew having kicked the shit out of Dierks for cheating on Katy, and the little trials and escapades of living in a small town without much to do. Among other things, this season that means lecturing the teenagers to stop being shitheads, several of the various groups of the town having respective sleepovers on a cold winter night, or a chain restaurant coming in and threatening MoD3an's business. Nothing much happens in Letterkenny, but Letterkenny's combination of small-town feel and witty banter, especially with characters this rich and specific, continues to be a reliable formula.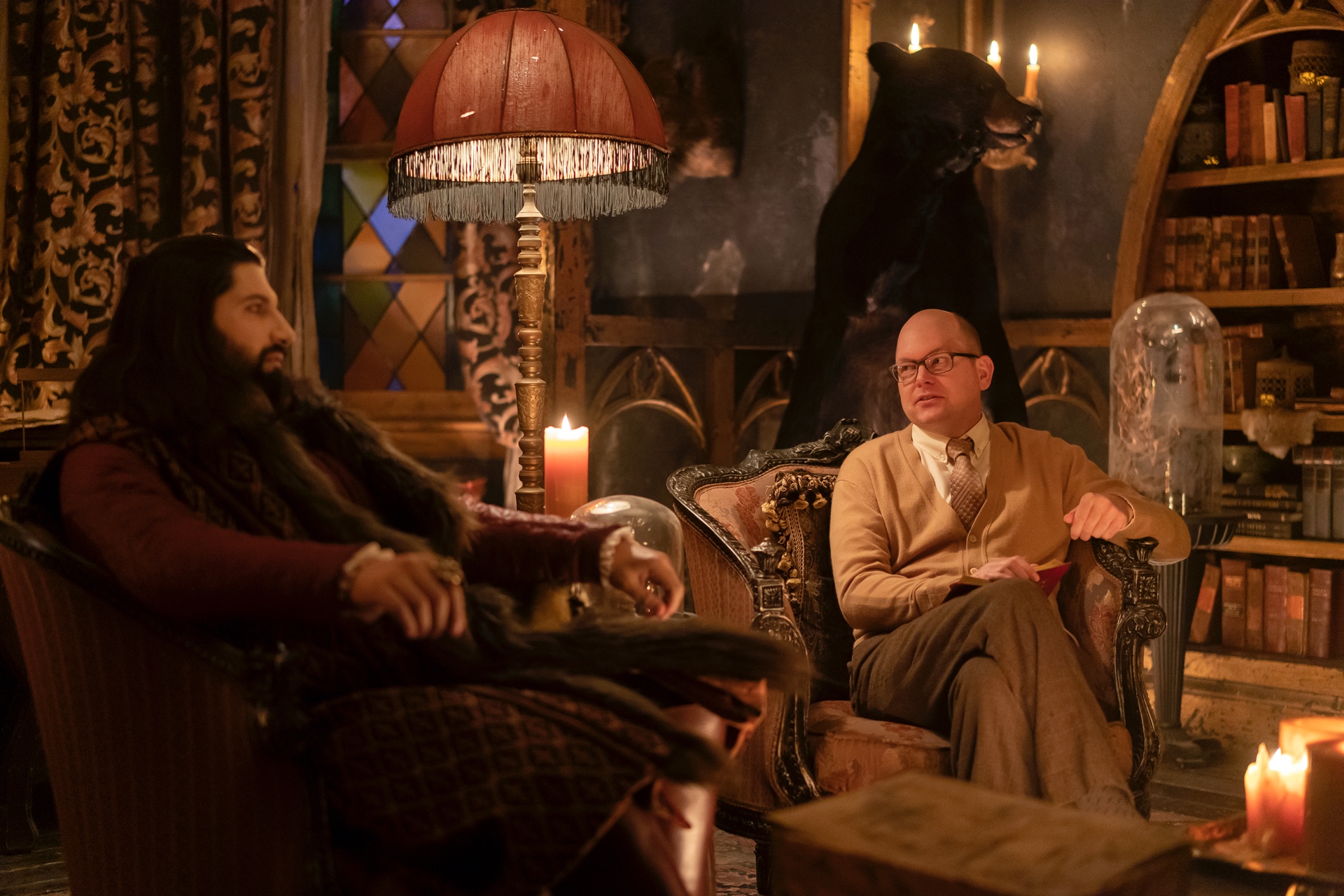 11. What We Do in the Shadows
Season 2
FX
One of the shows we picked up during quarantine, as we'd been meaning to get to it for a while but Mrs. C insisted we watch the movie first. Anyway, this is a fun show, with Matt Berry taking time away from Toast of London as one of the main vampires, and Mark Prosch a comedy highlight as Colin Robinson (always addressed with his full name), an "energy vampire" who can freely move around during the day and feasts on other people by boring or frustrating them, usually at his office job. The real heart of the show, though, is Harvey Guillen's Guillermo, long-suffering familiar to Nandor (Kayvan Novak), who hopes to become a vampire someday but is continually frustrated with Nandor's seeming lack of regard for him or his well-being… and then he discovers in the season 1 finale that he's descended from the legendary Van Helsing and is himself a naturally gifted vampire hunter. This revelation drives his internal conflict (and much of the dramatic conflict) throughout season 2, whether it's finding an amateur group of vampire hunters that revere him (and having to protect them from actual vampires), to the season 2 finale where he has to decide whether to out himself to save the vampires he cares about.
Comedy highlights from the season include "Colin's Promotion," where Colin Robinson gets a promotion at work and finds his new power as a boss makes it even easier to drain subordinates– and leads to him becoming dangerously overpowered– and "On the Run," where another vampire (Mark Hamill!) comes looking for some money Berry's Laszlo owes him (rent from 167 years ago), and Laszlo goes on the run to a small Pennsylvania town, where he sets up as bar owner and supporter of the local girls volleyball team "Jackie Daytona." Funny and very entertaining show that's easy to get hooked by.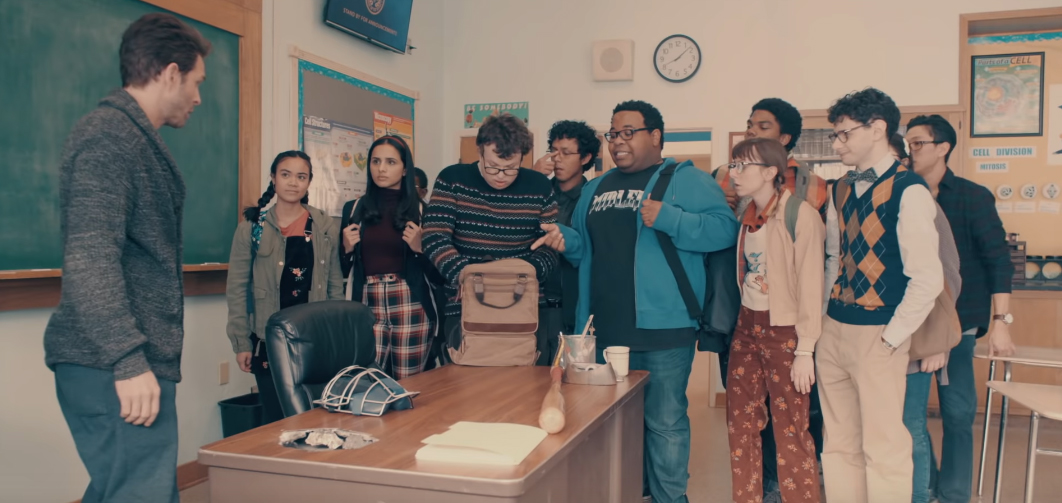 10. A.P. Bio
Season 3
Peacock
The move to Peacock unfortunately gave us a shorter season (and one with less focus on the kids, strangely), but on the bright side, it allowed the third season of A.P. Bio to open up and get more experimental in its storytelling. The obvious example here is "Gary Meets Dave," one of the most structurally audacious sitcom episodes of the year, but it's also in the way that, for example, "That That That" turns into its own kind of stand-alone horror film.
Even without the kids as strong a presence, and with a continued focus on Jack (Glenn Howerton) learning to accept his circumstances and appreciate the people around him, the show remains funny as ever, whether involving Jack's colonoscopy or Jack and Durbin (Patton Oswalt) appearing on a local morning show. Or, of course, Paula Pell's Helen, who gives us one of the funniest physical-comedy scenes of the year in the season opener. And this season of A.P. Bio gives us another entry into the pantheon of fictional television holidays with season finale "Katie Holmes Day," celebrating the pride and values (pre-Scientology) of Toledo's shining star. Different than previous seasons, but no less funny and creative, A.P. Bio remains a must-watch in its third season on the air.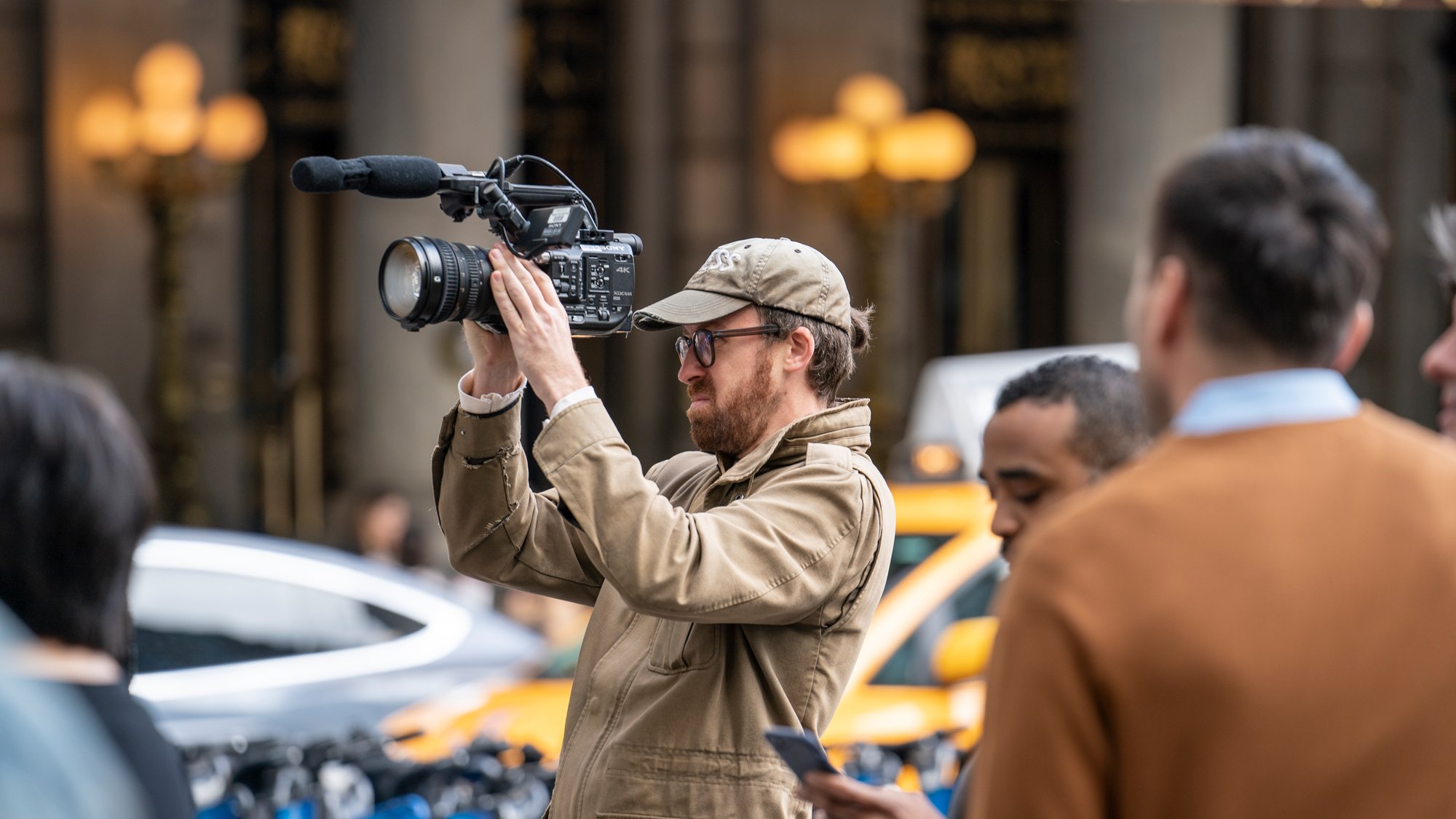 9. How To with John Wilson
Season 1
HBO
This year's entry in the strange, faux-reality conceit explored by among others Nathan Fielder and Sacha Baron Cohen is How To with John Wilson. The premise is simple: Each episode features Wilson attempting to make a documentary on how to do a certain thing, complete with interviews with the public, only for the episode to take a strange digression as Wilson begins exploring something he's unearthed or realized in the process of making the episode, often involving some fascinating characters. This formula provides for a great mix of absurd comedy alongside curves into serious matters or genuinely deep moments. "How To Make Small Talk" veers its second half into a vacation Wilson inadvertently takes at the exact same time MTV's Spring Break is filming, which results in both some hilarious comedy and some genuine humanity unearthed near the end with an interview subject. "How To Improve Your Memory" leads Wilson to a support group for people who believe their Mandela Effect memories are real. And "How To Cover Your Furniture," after leading Wilson to think about the idea of preserving our possessions as a human need to find some control in a chaotic world, takes a very odd turn that I really don't want to spoil for you.
Wilson also knows how to find funny details in specifically chosen shots and the like, sometimes funny because they contradict Wilson's narration, or because they emphasize his narration in a strange way, other times because they emphasize his point directly. On the latter: While walking through New York and noticing how consistently much of the public-facing architecture is designed to make sure people can't sit down or be comfortable anywhere in public, Wilson's voiceover notes that "America seemed to be sending a message here," as the shot focuses on a piece of graffiti that simply reads "FUCK YOU."
It's a unique show that's not only funny but consistently surprises, and it has more to say on the human condition than it would appear at first glance. It's an odd one, but if you're on the wavelength to enjoy things like Conner O'Malley's videos or Nathan For You (Fielder is an EP on this show), you'll really dig How To With John Wilson.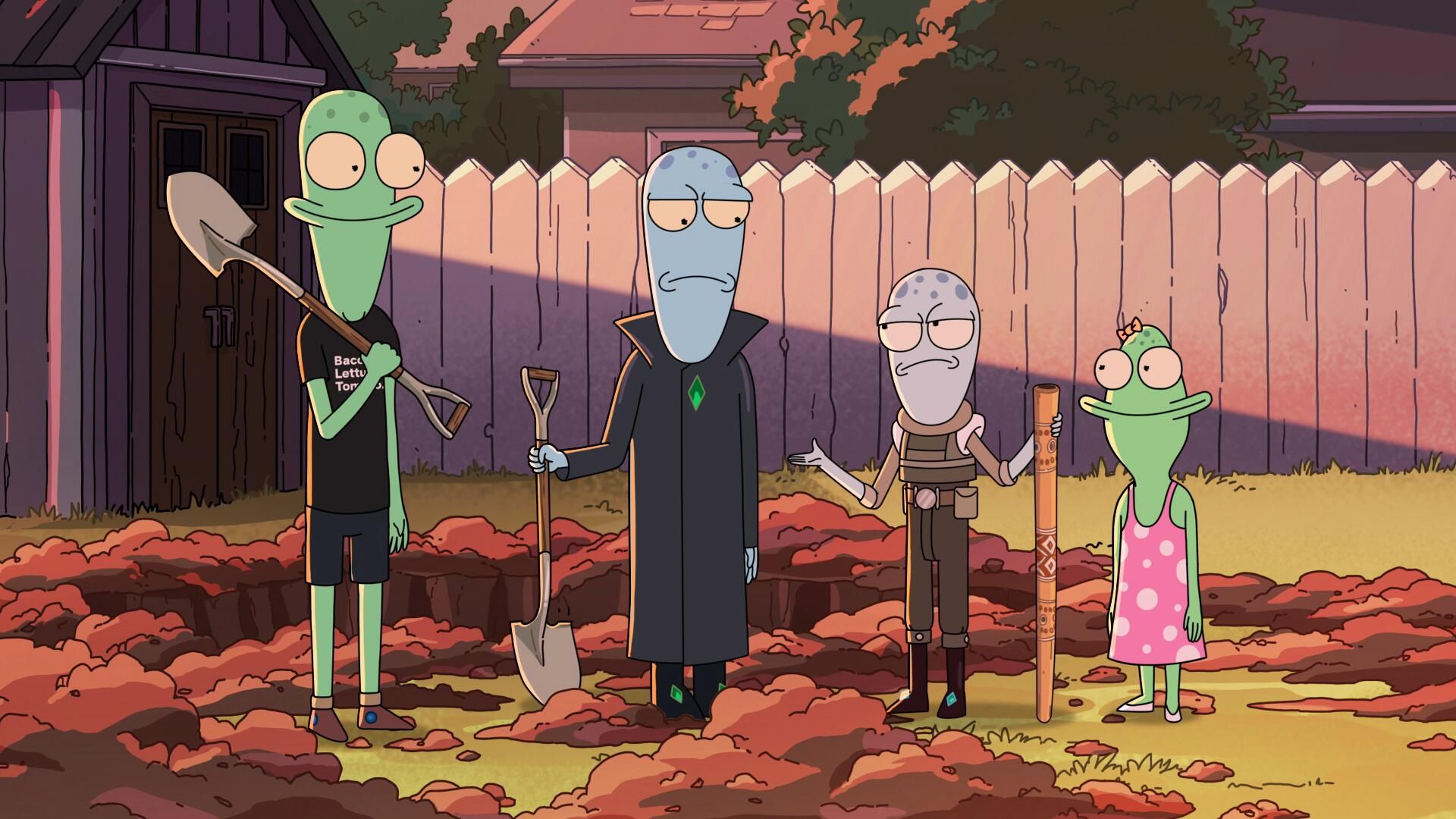 8. Solar Opposites
Season 1
Hulu
This inversion of the Rick and Morty formula ranks higher than the original because it keeps the sense of fun without all the hand-wringing over the toxicity. Perhaps that's because Dan Harmon isn't involved; Justin Roiland co-created the show with Rick and Morty writer and Star Trek: Lower Decks creator Mike McMahan. Whatever the reason, the lack of creative angst about the characters makes this a much breezier watch.
Solar Opposites essentially flips the premise and morality of Rick and Morty: Rather than a show about humans going on wild sci-fi adventures and trying to maintain their core of sanity and humanity, the show is about aliens who crash-land on Earth and have to acclimate to suburbia. (In one of the funnier unspoken running gags, no one is particularly shocked or awed by alien life making contact with Earth; their reactions mostly range from apathy to finding the aliens personally annoying.)
The aliens– from left to right, above: eager Terry, grumpy leader Korvo, misanthropic Yumyulack, and cheerful Jesse– try to acclimate to Earth life, but this often involves combining their lack of understanding of human customs, morality, or proportion with fantastic sci-fi technology. These can be as simple as trying to recreate a human "man cave" or trying to get the neighbors to like them, but of course in sci-fi fashion that goes horribly, hilariously awry. (The man cave– excuse me, "manc ave"– goes off the rails when Korvo and Terry realize something is missing from the experience, so they create a wife-bot to nag them; the wife-bot decides to eliminate all man caves from the Earth. Unfortunately, Korvo has made this task easier: "You gave her rocket launchers?" "It's harder to build a robot without them, Terry! They're load-bearing!")
The show also contains a killer running story in the terrarium, the place where Yumyulack places all the humans he's shrunk for annoying him in some way. (Like Korvo says, "We're aliens, our ways are mysterious, we can't be judged by human standards.") This story builds until it gets an entire episode dedicated to it, a little short film about a dystopian dictatorship and the rebels who try to overthrow it.
All in all, one of the funnier shows of the year, and one with a much more relaxed vibe than its counterpart, making it easy to revisit and have fun watching.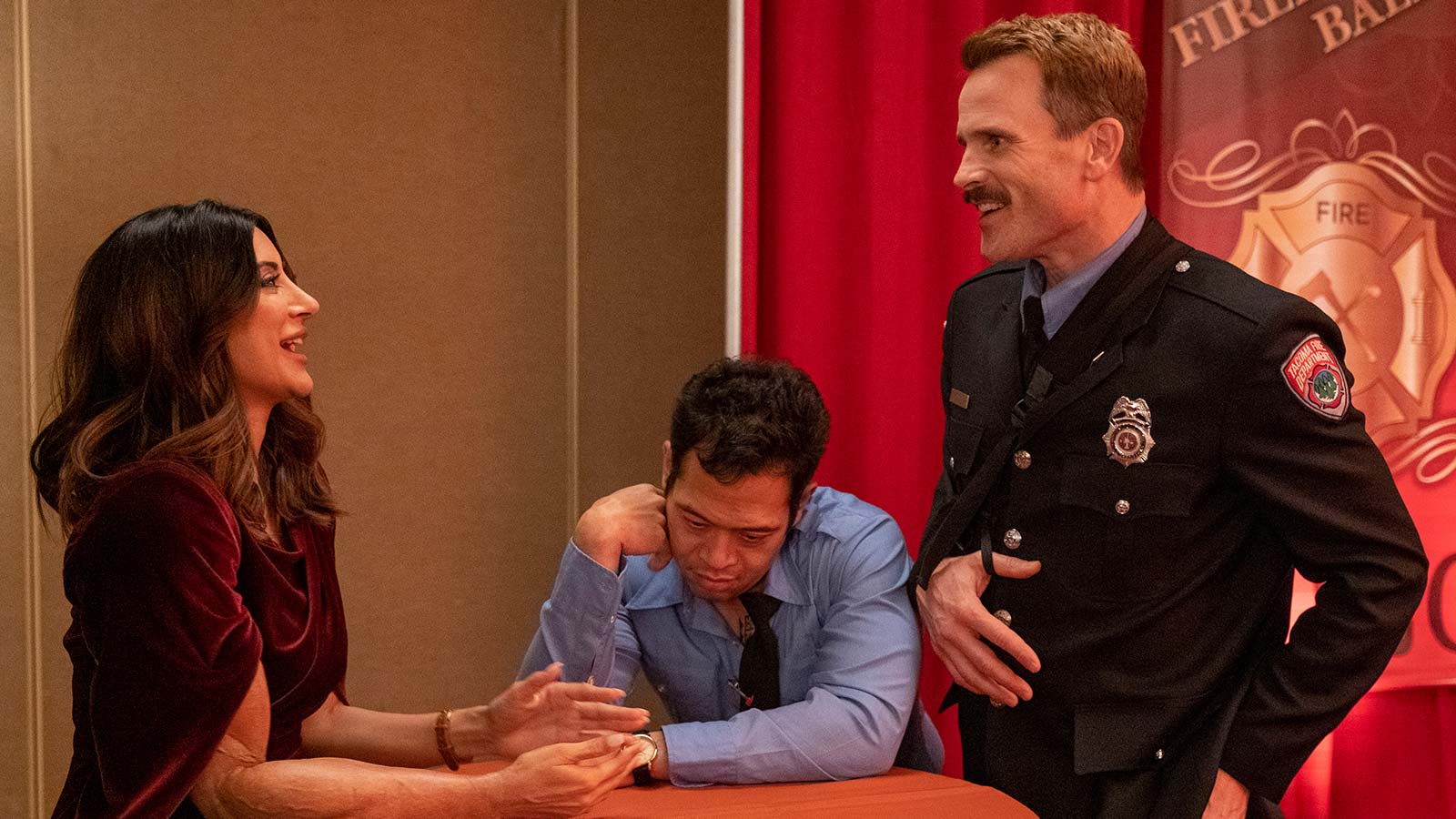 7. Tacoma FD
Season 2
TruTV
Some classic sitcom fare from old pros, Broken Lizard's Tacoma FD stays just as funny in season 2. Once again, very few fires are actually put out; the two episodes we see of the team on the actual job are at a sex shop and a haunted house. The former involves partnering up with the hated rival Tacoma PD, which leads to some very funny scenes (Gabe Hogan's Ike and Jimmy Tatro's Sgt. Shuck bonding over physiques and stripper moves is a highlight). Some of the team's other misadventures include:
First Andy (Eugene Cordero) and then Eddie (Steve Lemme) joining the fireman's choir (Eddie gets a great line about this: "I still contend a capella is douchey. What I've come to realize is: I've been a douche my whole life");
Ike dealing with his much smarter and bullying twin brother Mike (also played by Hogan);
Lucy (Hassie Harrison) trying to pull some strings to get another woman at the station, with hilarious results;
Fire Chief Eddie Penisi Sr. (Joe Pantoliano!) showing up and sowing discord between captain Eddie and chief Terry (Kevin Heffernan);
Eddie, of all people, running the post-traumatic counseling session (and Andy learning a shocking family secret along the way);
And, the highlight of every firefighters' season, the Firefighter's Ball, a two-episode adventure of drunken debauchery, misunderstandings, marital strife, and guys just trying to get laid;
Plus, an episode where a bidet reveals the true meaning of Christmas.
If you want good sitcom fare that's consistently funny, easy to rewatch, and is well-made by people who know what makes sitcoms tick, it's hard to do better on television right now than Tacoma FD. (I just realized I mentioned everyone in the cast except Marcus Henderson's Granny, so, here you go, Marcus.) Bonus: If you like the show enough, you can also follow season 2 episodes with Talkoma FD, where Lemme and Heffernan discuss the production of the preceding episode, usually with a couple of guests visiting.