10. Gods of Egypt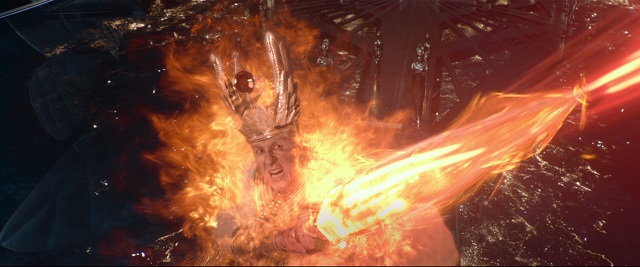 Let's talk about the best worst movie of the year. Gods of Egypt is not the work of a sane man. It's a piece of batshit insanity fueled by graphics lifted from 1990s Encarta. With an incomprehensible plot about Egyptian gods killing and screwing each other in an incestuous battle for power, Gods of Egypt lurches from psychotic set piece to psychotic set piece like a drunk homeless man who was evicted from the mental institution closed due to funding. From a narcissistic gay black man who surrounds himself with his own clones to Geoffrey Rush shooting fireballs at interstellar space worms, there isn't a single scene that doesn't evoke derisive laughter. Perhaps best/worst of all is the sleepwalking brotastic Gerard Butler who seems like a Phi Beta Kappa frat boy stumbled on set after an all night toga party. Perhaps I'm giving it too much credit, but Gods of Egypt is one of the most deliriously bad movies of the year that must be seen to be believed.
---
9. Demolition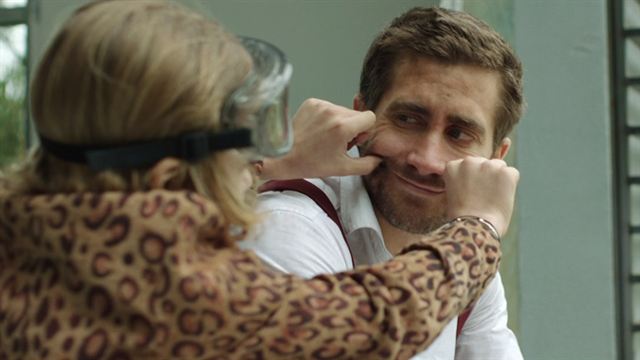 Demolition is a movie I shouldn't gravitate towards. It's an indie film about a manboy who has to put back his wrecked life with the help of a manic pixie dream girl and her manic pixie dream son. And, yet, Jake Gyllenhaal almost plays Davis Mitchell as an extension of his first role as Donnie Darko. There's a fragile immaturity at the heart of this performance that leaks over from Donnie's mental illness. Even though Davis engages in some seriously disturbing behavior if seen in different lights, Demolition kind of holds a truth in its sledgehammer metaphors about deconstructing your habits in order to reassemble them into something better.
---
8. The Boss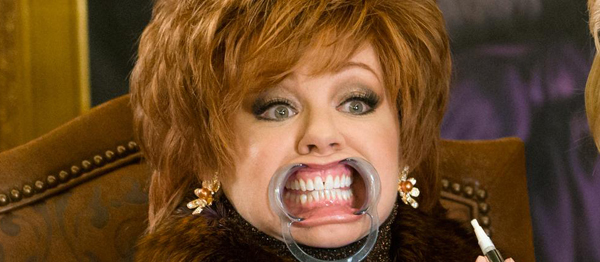 Melissa McCarthy is an American entertainer and wants to make American crowd pleasing movies. But, she's also a comedienne with a typically brutal sense of humor. These two collide in The Boss, a movie which constantly lurches between hilariously brutal comedy with a strong forceful female lead and a hearttugging drama with a broken woman looking for love. Both the strong female and the broken woman are McCarthy's creation Michelle Darnell, a former hot shot money maker whose star falls with tales of corruption and has to claw her way back to business through the creation of a rival to the Girl Scouts. Instead of teaching how to survive in the wild, Michelle teaches them how to be tough badass businesswomen. Though it completely falls apart in the third act – no, seriously, the third act is one of the worst committed to screen – the first two are bizarre and bitchy enough to almost be insightful and refreshing.
---
7. The Lobster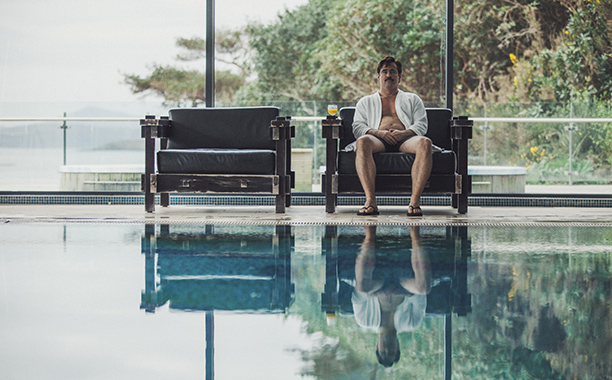 Love stinks. Yeah yeah. The Lobster satirizes romance and dating in the 21st century by placing a schlubby Colin Farrell between two warring factions. One is a rigid, upper crust hotel where people must marry within a certain time period, or be turned into an animal. If they successfully couple, they're released into the city to live productive lives. The other faction is the outsiders, a group of perpetually single people living in a forest. With a brilliantly cringe-comedy style of absurdity, The Lobster lands on some occasional deep truths about dating in the wild.
---
6. High Rise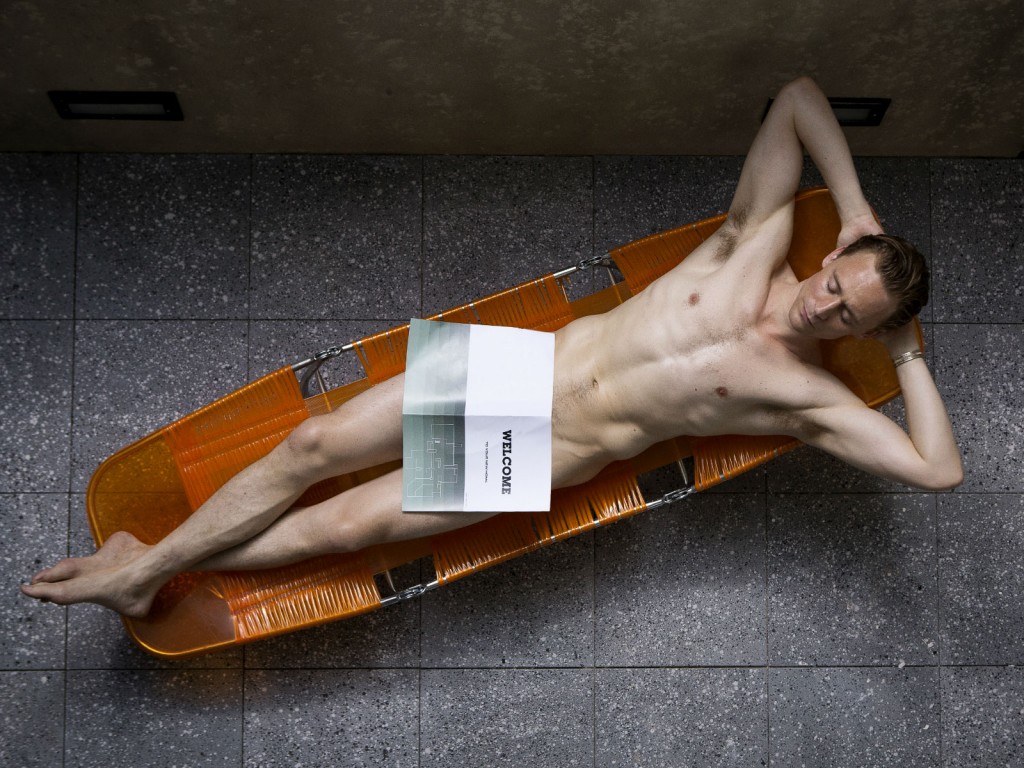 Set in the 1970s, High-Rise tells a warped distanced tale of a new condo building where the floors represent your station in life. The penthouse is the architect, the lower floors are working class, etc etc. Based on a j.g. ballard novel, High-Rise eschews traditional storytelling to create an audacious haze of society on the brink of disaster. Tom Hiddleston is at the center trying to veer between the various groups at war, but is constantly befuddled by the brilliantly vague screenplay.
---
5. Chevalier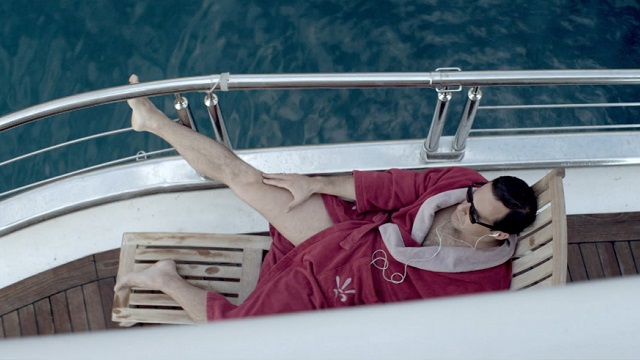 Movie men have egos. Most leading men in Hollywood are alpha types who control their narrative with their ego. But, what's behind the wall of ego? Athina Rachel Tsangari penetrates the male ego by putting a bunch of financially well-off Greek alpha males on a boat where they compete to see "Who's The Best At Everything?" They're handed little notebooks where they rate and score each other based on whatever contests they choose, from the obvious biggest dick competition to best blood work to polite manners. The ego becomes a competition to exploit each other's insecurities in order to mask their own. Rather than being an obvious laugh riot (a more American tone), Tsangari merely wants to cut with a scalpel and let the wounds bleed.
---
4. Swiss Army Man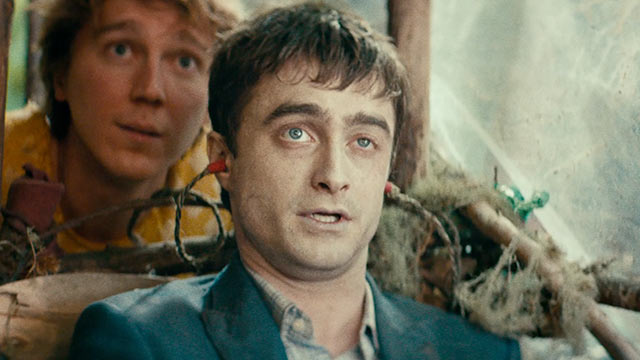 In stark contrast to Demolition, Daniels' Swiss Army Man looks to take the indie manboy dramady and turn it on its head. A simple two hander about a suicidal man (Paul Dano) and his new best friend, the corpse (Daniel Radcliffe), turns into a life affirming drama about a broken man reconnecting with the real world by teaching himself how to live again. Until it isn't. Daniels take everything that is egotistical, self-centered, and gross about movies like Demolition and turns it inside out until the gross wriggling underbelly is completely exposed to the distress of the audience. Weirdly, it works as both types of movie: a weird and wacky indie comedy and a genre busting critique. Daniels know exactly how the dreamy Zach Braff film is supposed to look, exploit it, and then bust through it in the weirdest way possible.
---
3. Wiener-Dog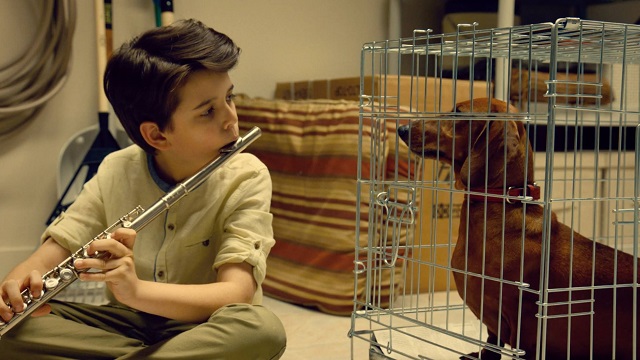 I'm a sucker for Todd Solondz's brand of humanistic failure comedy. He always seems to be disappointed in humanity, and yearn for an understanding of the people who have disappointed him. With Wiener-Dog, Solondz offers four shorts about people in different stages of their life struggling with the choices they make and the humanity and inhumanity that surrounds them. It's all tied together through a helpless dachshund who has no choice in the matter.
---
2. Eisenstein in Guanajuato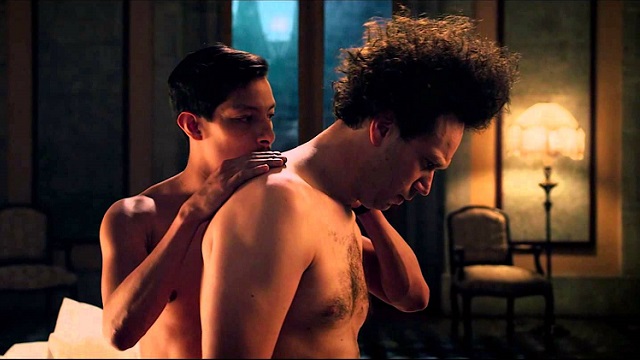 In this exploration of a film artist who finds lust and love in a foreign country, Peter Greenaway almost becomes a romantic at heart. In Eisenstein in Guanajuato, Greenaway tells the tale of Sergei Eistenstein's film Viva Mexico!, and his discovery of homosexual lust and desire. Swept away by the raw emotions of his new discovery, Eisenstein neglects his film in the quest to sate his newly found hunger for love. Greenaway is ever the formalist, sometimes to his detriment. Here, his swooning filmmaking and rampant use of montage make for some of his most potent filmmaking since Rembrandt's J'Accuse.
---
1. The Neon Demon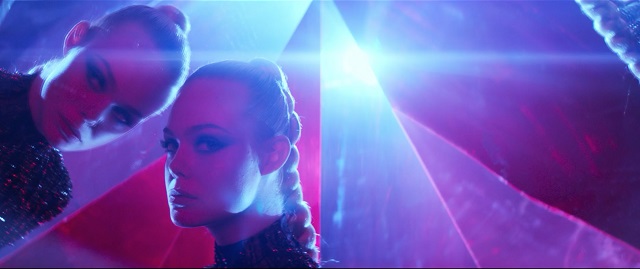 Of all the films listed in this year's top 10, none of them demand a big screen viewing like The Neon Demon. Every frame of Nicholas Winding Refn's art house horror provocation is constructed to a T, leaving absolutely no breathing room for the audience. Whether he's using full frame psychedelia, or stark minimalist imagery, Refn is obsessed with making the film look coldly gorgeous, and dangerously perfect. Considering this is a critique on the male gaze and masculine control as manufacturers of harm through the fashion industry and Hollywood, either Refn's frames are incisively perfect or perfectly hypocritical. Is it a horror? A drama? A pitch black satire? All of the above? It may depend on your need for characters and dialogue as Refn gives you little to work with. "Am I staring?" Yeah, a bit.
---
Disqualified: River of Fundament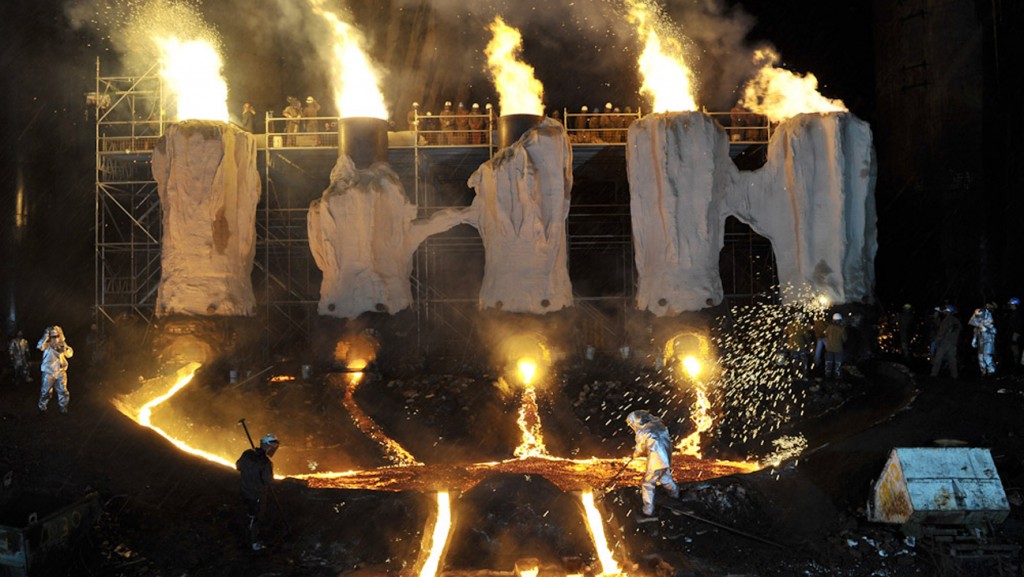 River of Fundament, Matthew Barney's latest arthouse provocation/installation, technically premiered in 2014. The 3-part 6-hour movie, however, is only ever going to tour the country in arthouse cinemas and preferably museums. Over the course of six hours, Barney explores life, sex, shit, piss, and death through Egyptian mythology of operatic proportions. His favorite fetishes come back to the screen, from the car industry to grand scale installations to Norman Mailer, and push and pull with each other until the movie wears the audience down. Whether Genius or Juvenile (Fundament has both in abundance), Barney crafts arresting and daring imagery unlike anything else in modern cinema. Even if you hate it, you've never seen another movie quite like it.