I'm doing my article for the best TV of 2018 a little differently than I did it last year. I have fewer shows I wanted to recognize with the list, and had a tougher time sorting through ranking all of the shows. So this will be in four parts again, but the format will be that the list is split into "bronze," "silver," and "gold" sections. And this article will be for the shows that didn't quite make it, or weren't easy for me to rank, but I wanted to recognize in some way or another.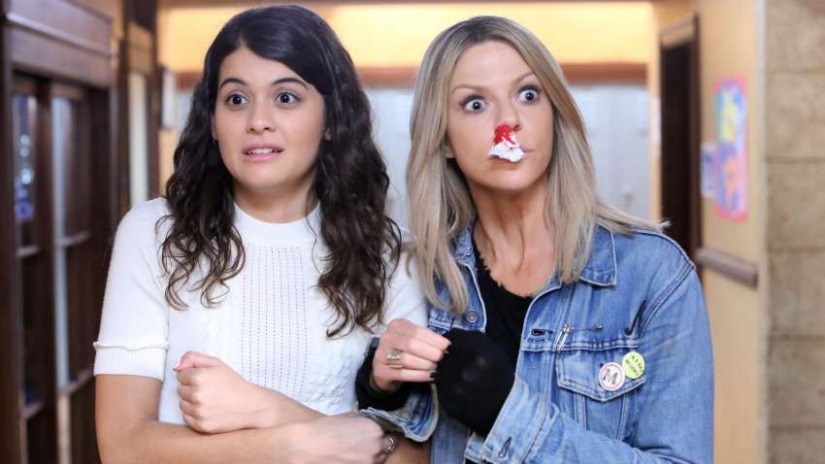 WE HARDLY KNEW YE
Ghosted, Season 1 (FOX). What could have been a fun buddy comedy with Adam Scott and Craig Robinson was plagued by production problems seemingly from the start, getting at first an expanded order and then a replacement at showrunner. This seemed like it led almost to two different continuities within the show, where the six-episode order expansion was stuck in at 9-15, and then episode 16 reverted to the previous plot. A production mess, and a shame, too, because it had potential.
The Mick, Season 2. (FOX) Also sadly canceled, but in this case for a show that seemed to have hit its stride, with a terrific cast making the premise spark. You may remember its entry on last year's list; there's not much to add to that. Honestly, it was close to earning a spot on the list, but I thought it better to honor it here.
Great News. (NBC) Didn't air any episodes in 2018 after burning off its last run in December 2017. Canceled thereafter. I just wanted to mention it.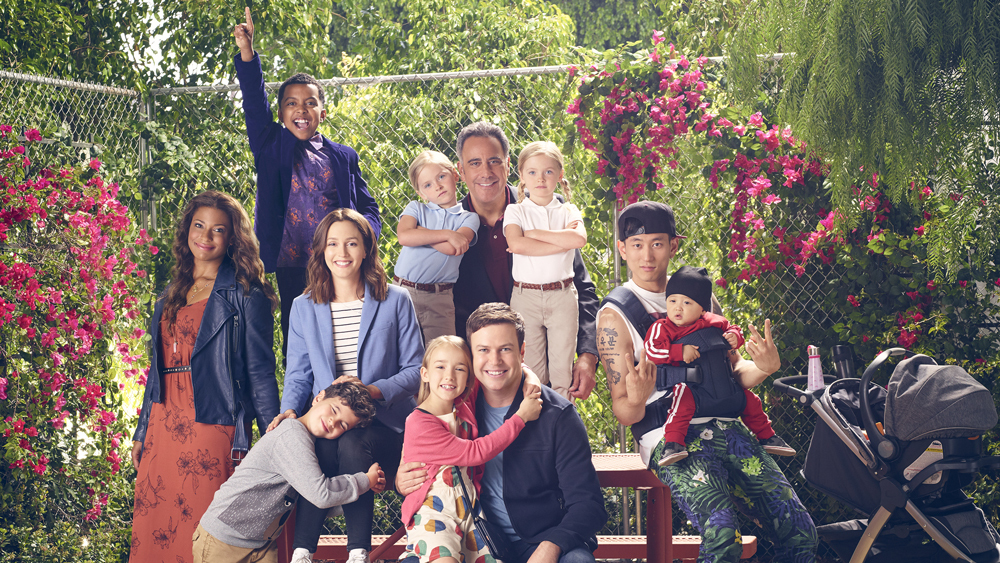 MORE DATA NEEDED
Single Parents, Season 1 (ABC). I got to watch two episodes of this so far and I actually rather enjoyed it; it's pretty standard-sitcom in its feel, but it has promise and could make for good comfort food down the line. It starts Taran Killam as a single dad at a new school, who meets the support network of, well, single parents there, most prominently Leighton Meester (You know her from lots of things, but she was the best part of the one-season Making History) and Brad Garrett. Worth checking out; I hope to learn more.
Angie Tribeca, Season 4 (TBS). Look, I quite like the show, and my fondness for it (and for Police Squad!, its most obvious inspiration) is well-documented. But you can't drop an entire season on December 30 and expect me to get to it for a year-end article. Check back in a year.
Arrested Development, Season 5 (Netflix). I watched two episodes. It was OK. I heard from some people it got better going forward; I heard from others it was just bad. I'll get around to it, but life's too short for nostalgia for its own sake.
The Last O.G., Season 1 (TBS). I watched the pilot of this and rather liked it, but not quite enough to keep pushing forward, a consequence of the volume of TV out there nowadays more than any lack of quality about the show. I mention it because it stars Tracy Morgan as an ex-con who's just been released from prison and is trying to put his life back together in Brooklyn, and given everything he's been through and the precarious state of his recovery at points, it's just good to see him on TV again.
DISAPPOINTMENTS
Black-ish, Season 4 (ABC). I thought there would be an actually interesting arc in Andre and Rainbow's separation, given that by far the major reason for it was that Andre is an insecure narcissist who constantly needs attention. However, the plot resolved itself in a way that may have been true to life but completely avoided having Andre take any responsibility or attempt any introspection. Left a bad taste in my mouth; haven't started season 5 yet. (I'll get back to it, but I'm not in any kind of rush.)
BoJack Horseman, Season 5 (Netflix). I warmed up to this a little more after it started, with a couple of episodes I liked ("Free Churro" was both sharp and had one of the most darkly hilarious mic-drop jokes I've seen in a long time; "Ancient History" was a too-real portrait of addiction), but the whole season felt very disjointed. I felt the show was less often telling a story than Making Points, and some of those points were on ground that has been pretty well-worn by now (and in particular for the audience of this show), while other attempts at satire just came off as clumsy or wildly inaccurate. (From my own limited and brief involvement with the TV world, I can tell you that no production at all, certainly not a Prestige TV production, could survive being run the way Philbert was; on top of that, it strikes me as bizarre that a Prestige TV show would attempt to satirize Prestige TV through a stereotype of a showrunner rather than through any, you know, reality of what goes on behind the camera. It seems like a missed opportunity to do something accurate and real, instead pandering to the audience.) BoJack was ahead of the game in its younger days, but five years in, this horse is looking long in the tooth.
…I'm sorry, apparently Lights Camera Jackson took over my keyboard for a moment. Let's continue.
Better Call Saul, Season 4 (AMC). I can't think of a better summary of what went wrong with this season of the show than one left by an AV Club commenter: "I'm almost through season 4 of a show called Better Call Saul and I just watched an entire season of a guy named Jimmy McGill selling cell phones." Saul's slow burn slowed all the way to an untenable storytelling pace, something I covered at length on this site already. The final two episodes only confirmed my sense that the writers decided how much story to tell before the season began, and decided on the moment they wanted to end the season on in advance, rather than writing ten episodes' worth of action.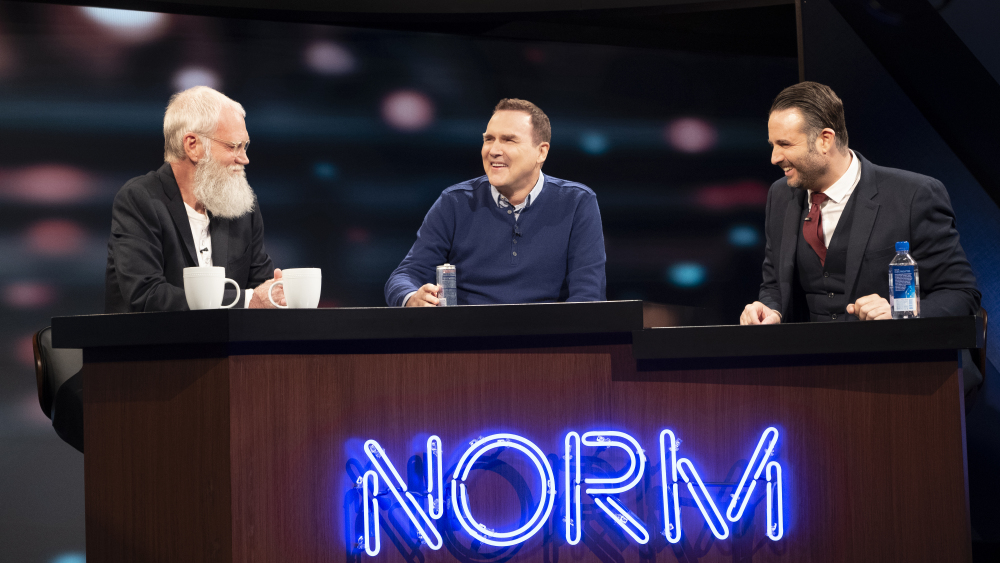 HONORABLE MENTIONS
Crashing, Season 2 (HBO). I thought this was a bit better than season 1 as Pete was brought more into conflict with his own shortcomings and need to grow up and be honest with himself, personally and professionally. Season 3 just started on January 20; I intend to give it a look soon(ish).
Norm Macdonald Has a Show, Season 1 (Netflix). This one simply defies ranking, as it's a very loosely structured talk show, akin to Norm's Norm Macdonald Live YouTube podcast (down to sidekick Adam Eget). I'll watch literally anything Norm does, so there was no chance I wasn't going to mention this show, but I also don't know how you "grade" such a meandering, often pointless show. (David Letterman walked off the set because his interview was going nowhere!) What I do like about the show is when Norm, who clearly loves show business, gets to talk about it with longtime veterans or legends, especially ones he's already friends with.
Another Period, Season 3 (Comedy Central). Still a good show, although I found myself de-prioritizing it as the year went on, not even through any real fault of its own. I think maybe the novelty was gone and I didn't love the show as much as I did other comedies. (Sadly, Comedy Central apparently felt the same way, as the show was cancelled.) Still one of the best running casting gags on TV with the constant replacements of the actress who plays Hortense; this season it was Donna Lynne Champlin (we'll see her again later this week), making for the fourth Hortense in just three seasons.
Brooklyn Nine-Nine, Season 5 (FOX– well, not anymore). Another one of those comfort-food shows whose primary appeal at this point is familiarity and a fun cast. Some good episodes, highlights of which are probably "The Box" (Jake and Holt grill murder suspect Sterling K. Brown and simply have to break him) and "DFW" (Jenny Slate is terrific as Jake's half-sister), and of course the finale. Weirdly cancelled by FOX, it was picked up by NBC (where it should have been all along, something NBC Entertainment Chairman Robert Greenblatt actually admitted). Season 6 premiered in January, so you'll have to wait until next year's list to find out where it ranks.
TOMORROW THROUGH THURSDAY: I have twenty more shows to get to, and we're going to do eight of them on Tuesday, six of them on Wednesday, and then finish January with the six shows I thought stood above and beyond all the rest I watched in 2018.